Did You Know
How Many Insane Asylums Are In The US?
While there were many institutions throughout the past whose goal was to house the "insane" people, the rise of the institutions whose aim was to treat them actually happened in the 19th century.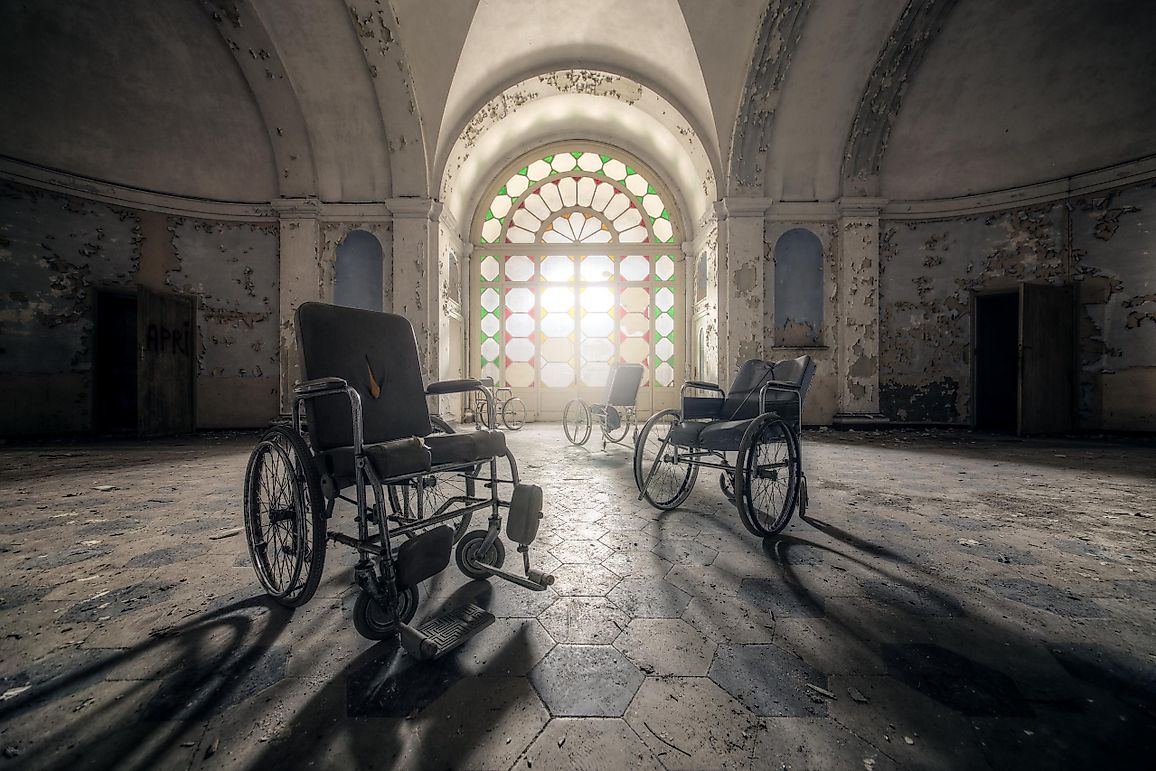 Insane asylums (also known as lunatic asylums or mental asylums) date all the way back to the medieval ages. However, they started experiencing their true rise in the 18th century, when so-called madness started to get noticed as a large domestic problem. These asylums were gradually transformed and replaced by modern psychiatric hospitals and were a major factor in the development of modern institutional psychiatry. While there were many institutions throughout the past whose goal was to house the "insane" people, the rise of the institutions whose aim was to treat them actually happened in the 19th century.
This is when people started to seek solutions for these problems outside of their families. The number of people that realize that they have mental issues and agree to start treating them in legitimate institutions is constantly growing, which is a good thing. Another good thing is that these institutions today are much better than the insane asylums of the past. However, there are still some of those asylums standing, albeit not operational, that remind us of those past times. While the exact number of them in the United States is unknown, we will deal with some of the most prominent ones in this article.
6. Byberry Asylum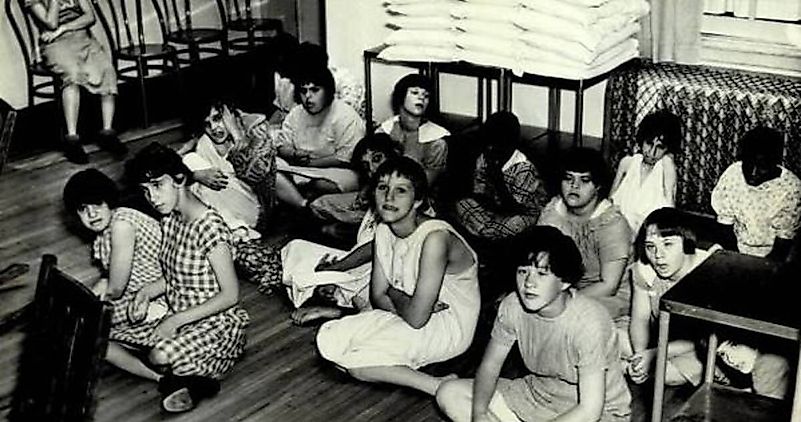 This insane asylum in Byberry, Pennsylvania was well known for its cruel treatment of patients. In 1946, a series of photographs were published in Life magazine depicting the horrible conditions the patients were living in. They were shown sleeping in their own urine and feces, roaming around the hospital naked and being mistreated by the staff. Once these photos were published a general reform of the mental health care system was proposed.
5. Oregon State Hospital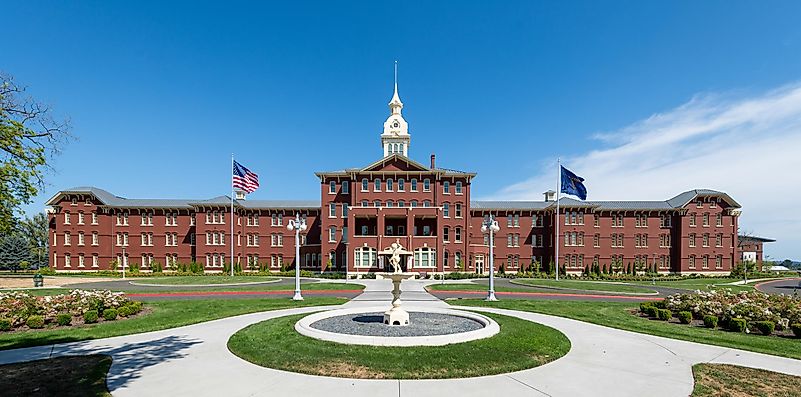 Perhaps the most well known insane asylum on this list, the Oregon State Hospital is the place where the famous film One Flew Over the Cuckoo's Nest from 1975 was filmed. The hospital itself dates all the way back to 1862, and just as many others on this list, it had a huge problem with overpopulation. The original building (called the Kirkbride) was closed in 2008 and turned into a museum of mental health. A new Oregon State Hospital was constructed and is still operational.
4. Jackson Sanatorium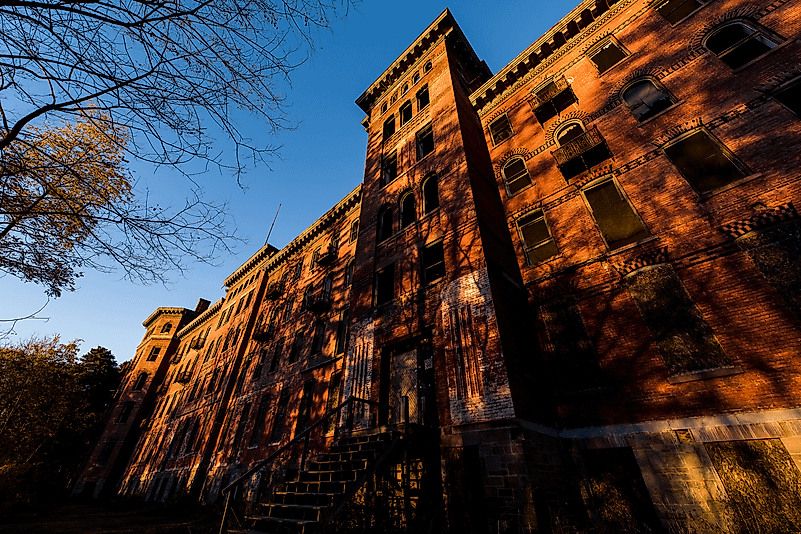 This insane asylum was built in 1854 in Danville, New York and it is named after Dr. James Caleb Jackson, who was the headmaster of the place. He was using different treatments when trying to cure the mentally ill. Some included hydrotherapy and meals with high amounts of vegetables and almost no meat. The Jackson Sanatorium closed many times throughout the years, but one notable thing about it is that it served as a hospital for World War I veterans.
3. Trans Allegheny Lunatic Asylum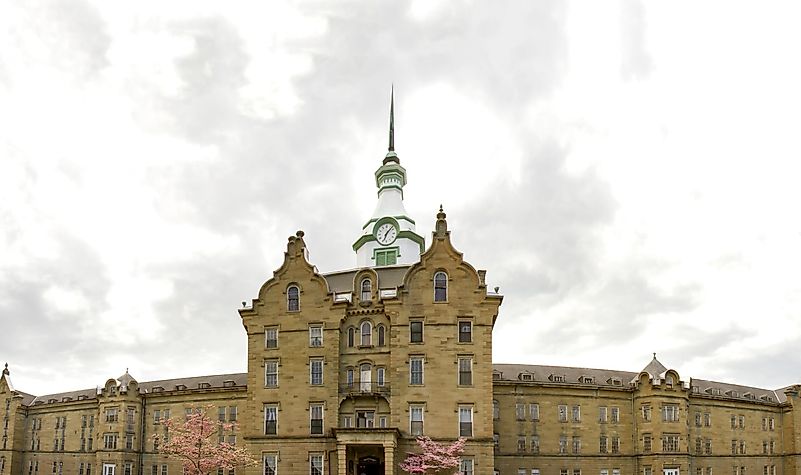 The Trans Allegheny Lunatic Asylum can be found in Weston, West Virginia. It is actually the largest building made by hand-cut masonry in the entirety of the United States. Its construction lasted for 23 years, from 1858 to 1881, and its goal was to be a self-sufficient institution that can hold up to 250 people. It had a farm that would provide enough food for them. Eventually, it was so overcrowded that there were 10 times more people in it than intended. It was closed in 1994.
2. Eloise Insane Asylum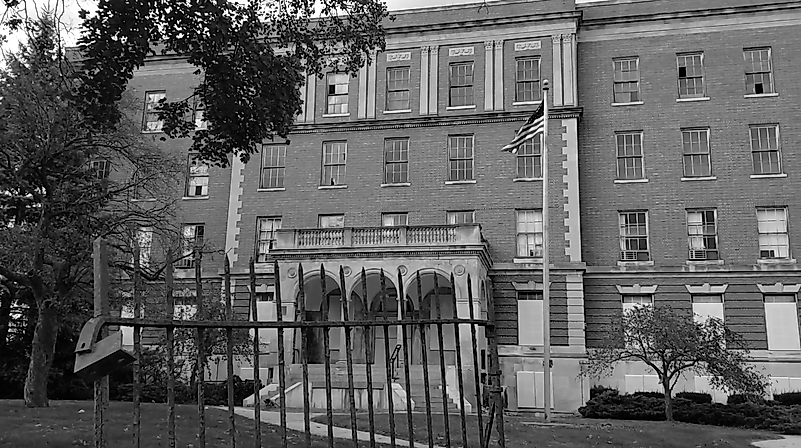 In Wayne County Michigan we can find the Eloise Insane Asylum, a huge building that is the largest insane asylum in all of Michigan. It spans over more than 900 acres, and while it was open it had its own zip code, police and fire departments, and amusement halls. It even had its own power plant, farms, and tobacco cutting barns. However, due to the changes in mental healthcare, it was shut down in 1986.
1. Greystone Park Asylum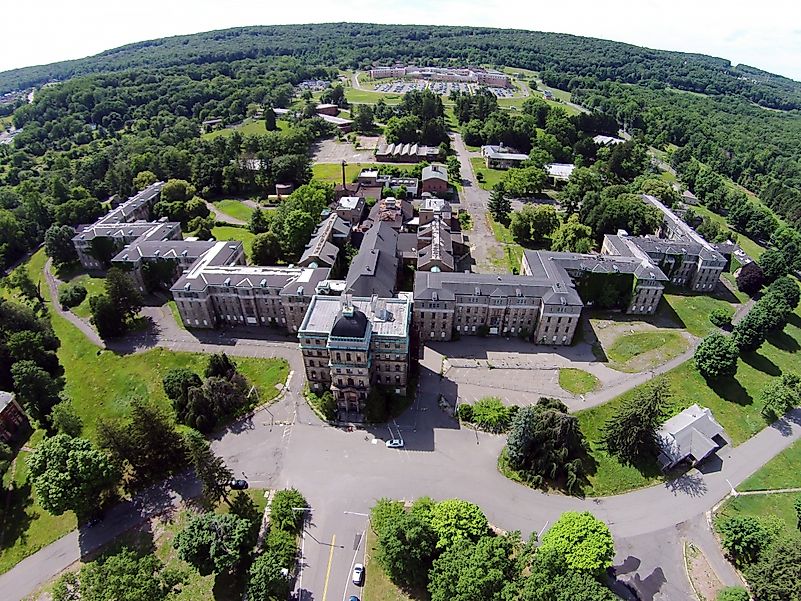 The reason this insane asylum was built was that a hospital in Trenton, New Jersey was overcrowded. Dorothea Dix, and an avid advocate for the mentally ill, was the one lobbying for its opening. However, this institution became overcrowded extremely quickly as well. They had to start cutting costs everywhere, but they did manage to build a new dormitory in 19901, which helped solve the problem for a while. Still, overpopulation continued to be a problem until the hospital was closed in 2008.
About the Author
Antonia is a sociologist and an anglicist by education, but a writer and a behavior enthusiast by inclination. If she's not writing, editing or reading, you can usually find her snuggling with her huge dog or being obsessed with a new true-crime podcast. She also has a (questionably) healthy appreciation for avocados and Seinfeld.
This page was last updated on May 10, 2020.
Citations
Your MLA Citation
Your APA Citation
Your Chicago Citation
Your Harvard Citation
Remember to italicize the title of this article in your Harvard citation.