Travel
How Does The Wuhan Coronavirus Affect Travelers?
The novel coronavirus, also called Wuhan coronavirus, is a virus that caused a respiratory illness outbreak. It began in the city of Wuhan, China, in December 2019.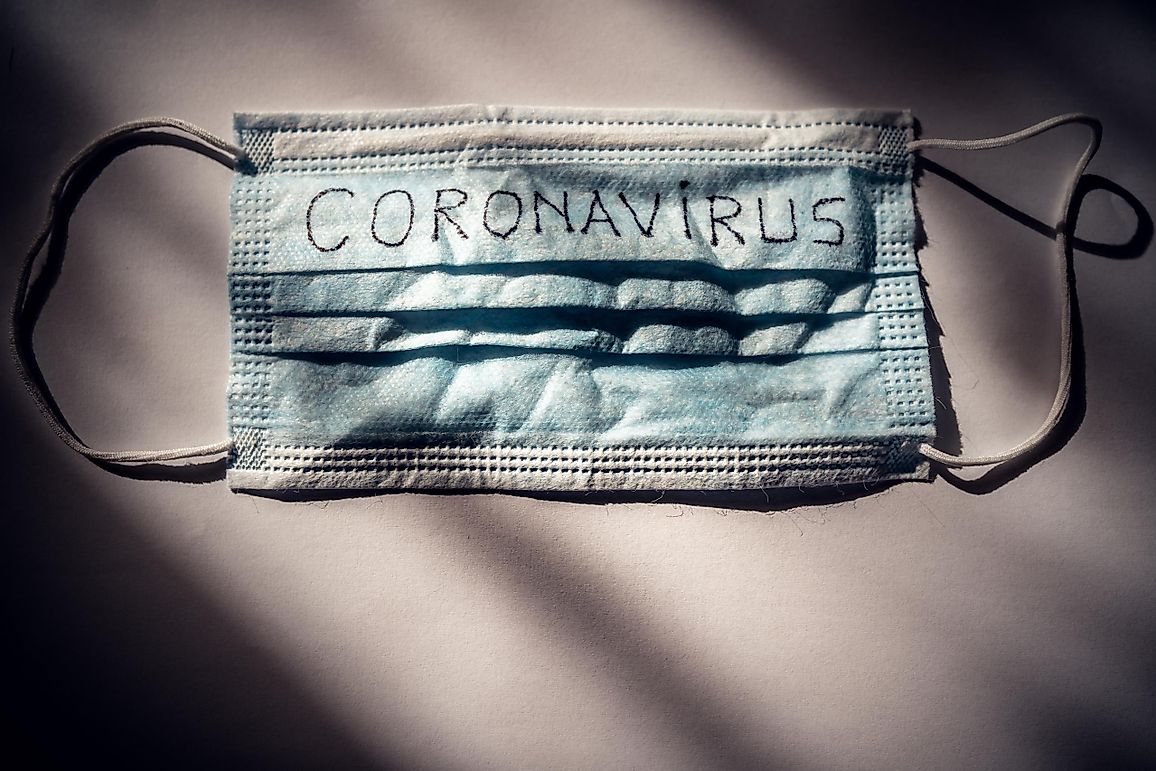 China can be a great leisure trip choice, as well as an important business travel destination. However, as of now, the travel alert issued by the Center for Disease Control and Prevention reached the Red Level (level 3). The novel coronavirus, also called Wuhan coronavirus or 2019-nCoV, is a virus that caused a respiratory illness outbreak. It began in the city of Wuhan, Hubei Province, China, in December 2019.
Coronaviruses are a large group of viruses. Several known coronaviruses affect people, but the majority of them cause only mild respiratory symptoms, like the common cold. There are, however, at least two previously known coronaviruses that have the potential to cause severe illness: severe acute respiratory syndrome (SARS) coronavirus and the Middle East respiratory syndrome (MERS) coronavirus. 
What is a CDC Alert?
The US Center for Disease Control and Prevention has an up-to-date resource that alerts about the recommendations for travel safety per destination and type of traveler. It has three levels of Alerts: Level 1 (green, practice usual precautions), Level 2 (yellow, practice enhanced precautions), and Level 3 (red, avoid nonessential travel). If you are a regular traveler, it makes sense to subscribe to their alerts.
The Red Alert is issued when the outbreak is of high risk to travelers, and there are no precautions readily available to protect against the identified risk. 
The novel coronavirus's potential to cause severe disease and death has been validated. The outbreak continues to grow: Chinese authorities reported thousands of cases far outside of Wuhan with the death toll reaching 103 as of today. Person-to-person spread has been confirmed in China. The outbreak had a chance to spread internationally through travel. There are confirmed cases in Thailand, Japan, and the US, although the numbers are significantly lower. 
Signs and symptoms of this coronavirus include fever, cough, and difficulty breathing, which can escalate to dangerous levels, particularly in elderly individuals or those with compromised immunity. There is no need to panic: similar outbreaks have happened before, and this is not the first occasion of the Red Alert that has been resolved. However, it is imperative to follow the CDC advice and avoid unnecessary risks.
What Are The Measures Currently Taken
China quarantined the Wuhan locality: the transport within and out of Wuhan and other cities in Hubei province has been shut down, including buses, subways, trains, and the international airport. There is limited access to sufficient medical care in the affected areas. 
Chinese officials are screening travelers in and out of certain cities and implemented extra screenings in the international hubs. In the US, specifically, travelers from China will be asked a few questions to decide whether they might need to undergo a health screening. Travelers with signs and symptoms of respiratory illness will have to undergo an extra health assessment.
How To Stay Safe
Following the CDC advice is sufficient. Right now, CDC recommends avoiding all non-essential travel to China. If you can not avoid travel, follow the recommended preventative measures during your flight and trip to China. Avoid contact with sick people, make sure you are wearing a mask, avoid animals, animal markets, and animal products (such as uncooked meat), sanitize your hands and surfaces you are touching (including your phone screen) regularly. 
If you visited China not too long ago (within 14 days), and you feel sick with the signs of fever, respiratory distress, cough, or similar symptoms, contact a medical professional right away. Make sure you call ahead and explain the situation before you go to hospital or ER: they might want to provide you with a separate entry and room. Avoid close contact with others, traveling while you are sick, and cover your nose and mouth when coughing. Dispose of the wipes you use in a responsible manner. 
About the Author
Antonia is a sociologist and an anglicist by education, but a writer and a behavior enthusiast by inclination. If she's not writing, editing or reading, you can usually find her snuggling with her huge dog or being obsessed with a new true-crime podcast. She also has a (questionably) healthy appreciation for avocados and Seinfeld.
This page was last updated on January 31, 2020.
Citations
Your MLA Citation
Your APA Citation
Your Chicago Citation
Your Harvard Citation
Remember to italicize the title of this article in your Harvard citation.