Economics
Hardest Countries For Businesses To Track Consignments
Stricken with internal conflict and poor trade relations, businesses in Afghanistan and Somalia understandably struggle to track their shipments and receiving of goods.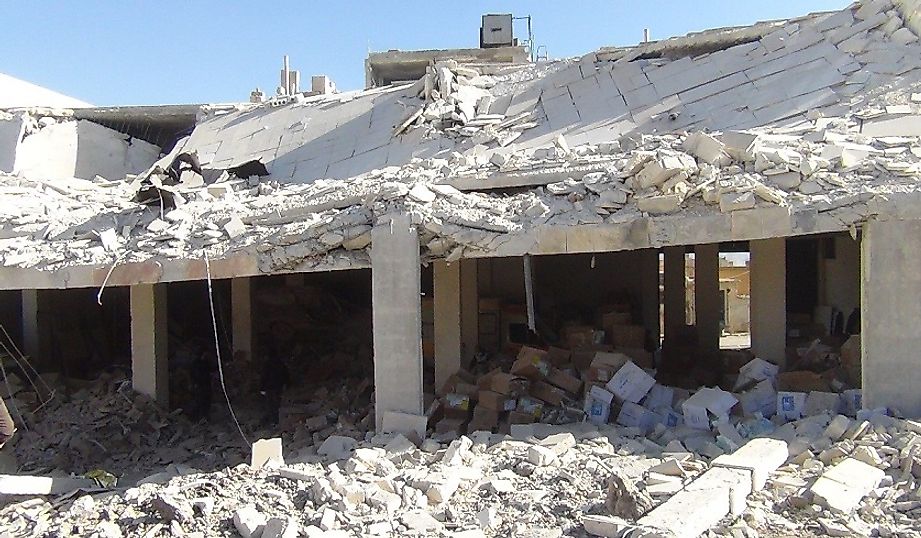 Nearly everything we buy has, at some point in its manufacture and useful life, been transported from one place to another by air, rail, road, and/or sea. A country's postal, transportation and shipping industries are vitally important to its domestic and international commerce.
Package and consignment tracking logistics is one way to measure the efficiency of a country's transportation and shipping infrastructure. In the modern shipment industry, retailers and consumers rely on tracking numbers for efficiency and piece of mind. Customers can pinpoint the location of their package at every point in its journey, allowing them to plan ahead for delivery and utilization of their product, while businesses with access to tracking information can respond to client questions with precise accuracy, rather than vague speculation.
Consignment tracking is exceedingly unreliable in such countries as Somalia, Afghanistan, Syria, Gabon, Cuba, Gambia, Djibouti, Eritrea, Mozambique, and the Democratic Republic of the Congo. Tracking is difficult in these countries due to factors such as political instability, poor trade relations, criminal activity and inefficient transportation infrastructure. These factors pose a significant challenge for business or economic reform within affected countries, as investors are reluctant to start businesses or increase trade relations with a country in which shipped goods are less likely to arrive on time, if they even arrive at all.
Piracy and Theft
The issue of piracy against merchant ships poses a significant threat to commerce movement in certain parts of the world, particularly around the Horn of Africa. Its northern coasts are along part of the Suez Canal shipping route, which 21,000 ships pass through each year. Affected countries include Somalia and neighboring countries such as Eritrea and Djibouti. Piracy off the coast of Madagascar also creates a major problem for Mozambique, and armed attacks in the gulf of Guinea threaten shipping to Gabon.
Political Instability
The Somali Civil war was a major catalyst for the increase in piracy in the Horn of Africa region. After the Somali Navy disbanded, its waters were left unprotected. Afghanistan has been at war for over 20 years, and its depleted economy has not allowed for adequate development and maintenance of the country's transportation network. Western business and shipping interests within Djibouti operate under constant threat of terrorism, notably by terrorist group Al Shabaab. Gambia's poor judicial system and rampant corruption within the government has led to minimal development of the country's much-needed transportation system. Transportation and fuel supply systems in the Democratic Republic of the Congo have not yet recovered from the destruction incurred in the First and Second Congo wars. Outside of Kinshasa, Matadi and Lubumbashi, commercial road transport is virtually non-existent.
Trade Relations
In 2011, ongoing conflicts in Syria led to the country's inclusion on the London Marine Insurance Market's list of high-risk areas. Subsequent increases in shipping costs have taken a substantial toll on the Syria's shipping and freight transport operations. Ports are seeing far less activity, and road haulage firms are seeking alternate routes for goods that ordinarily would have been transported across through the country.
The decades-long United States trade embargo against Cuba has severely affected shipping and trade relations within that country. Political corruption and petty crime has further contributed to an unreliable transportation infrastructure.
Progressing Towards Improvement
Addressing these issues present a complex set of challenges for both governments and businesses. However, progress is being made. The World Shipping Council (WSC), the International Chamber of Shipping (ICS), the International Maritime Organization (IMO), and various governments have been closely monitoring piracy in the Indian Ocean. These organizations are working to develop and revise the industry Best Management Practices (BMPs) for ships to prevent and respond to pirate attacks.
Additionally, some of these countries have been implementing nationwide electronic cargo tracking systems for all imported and exported products. Gabon, for instance, now requires that all cargo be registered and tracked through BIETC (Bordereau d'Identification Electronique de Traçabilité des Cargaisons/Electronic Cargo Tracking Note). As this technology becomes more widely available, consignment shipping may improve in other developing nations.
Which Countries Have the Worst Shipment Tracking Abilities?
Countries where it is hardest to track a shipment include Somalia, Afghanistan, Syria, and Gabon.
Hardest Countries For Businesses To Track Consignments
| Rank | Country | World Bank & Turku School of Economics Consignment Tracking Index (1=Worst; 5=Best) |
| --- | --- | --- |
| 1 | Somalia | 1.75 |
| 2 | Afghanistan | 1.85 |
| 3 | Syria | 1.90 |
| 4 | Gabon | 1.92 |
| 5 | Cuba | 1.99 |
| 6 | Gambia | 2.00 |
| 7 | Djibouti | 2.00 |
| 8 | Eritrea | 2.01 |
| 9 | Mozambique | 2.08 |
| 10 | Democratic Republic of the Congo | 2.10 |
This page was last updated on April 25, 2017.
Citations
Your MLA Citation
Your APA Citation
Your Chicago Citation
Your Harvard Citation
Remember to italicize the title of this article in your Harvard citation.