Travel
Grisly Accident at Ohio State Fair Results in Death and Injuries
The unfortunate accident was one of several incidents to occur at small amusement park fairs this year.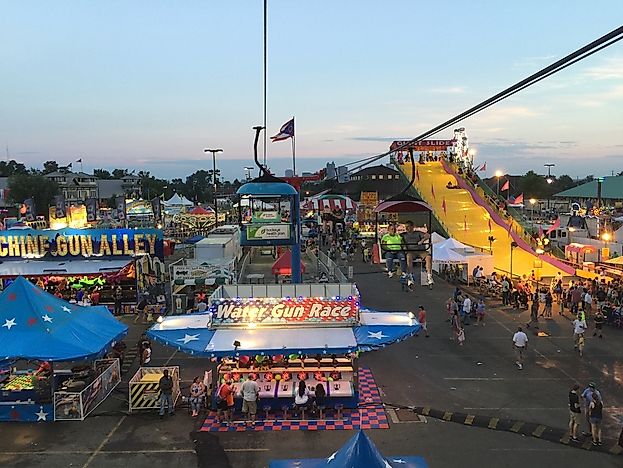 Within the summer season, many locals and tourists have time to attend fun activities and festivities hosted in various parts of the country. Some of these areas include family activities such as amusement rides. However, these rides sometimes have the potential to end in disaster.
Amusement Park Rides More Dangerous Than They Appear
A tragic accident at Ohio State Fair on July 26 left seven people injured and one person dead. The injuries were from the riders on the broken gondola while others were victims of the debris from the broken ride. The accident is one of the many that occur due to machine failure, human error, and negligence on the part of the management. The July accident at the Ohio State Fair ride led to the closure of several other amusement rides such as the California State Fair. The Fire Ball ride at the Ohio state fair ride was closed as investigations into the cause of the malfunction. A report by CNN indicates that in 2016, more than 30,000 injuries in emergency departments were associated with amusement ride accidents while 22 fatalities have been reported since 2010.
Corrosion to Blame For Recent Incident
According to a CNN report, the manufacturer of the malfunctioned ride at the Ohio State Fair said excessive corrosion of the gondola caused the failure. The product manager at the Dutch manufacturing company added that the interior of the support beam of the gondola had undergone massive corrosion. The gondola, which was 18 years old, had its interior walls thinned by the corrosion over the years thus reducing the strength of the gondola wheel. The excessive corrosion caused the ride malfunction leading to the death of an eighteen-year-old and injuries to seven other passengers who were of different ages.
The ride broke off midair with passengers on board. Parts of the ride, including a whole row of seats, fell out of the gondola wheel. The ride led to at least two people being thrown off the ride, hitting bystanders. The management of the ride insists that the Fire Ball ride had been carefully examined about four times in two days before any passengers bordered. During the inspections, no problems had been found.
New Initiatives Ahead
According to the same report by CNN indicates that an inspection protocol to guide the inspection will be introduced for amusement parks. The initiative to be introduced by industrial safety experts will help in preventing future accidents in amusement rides. Management and inspecting teams from other management rides should learn from the Ohio State Fair accident and thoroughly examine their rides for faults.