Politics
Governors-General Of Australia
Australia's Governor-General is its link to the British monarchy, as well as its Commander-in-Chief and the appointer of several important high-ranking offices.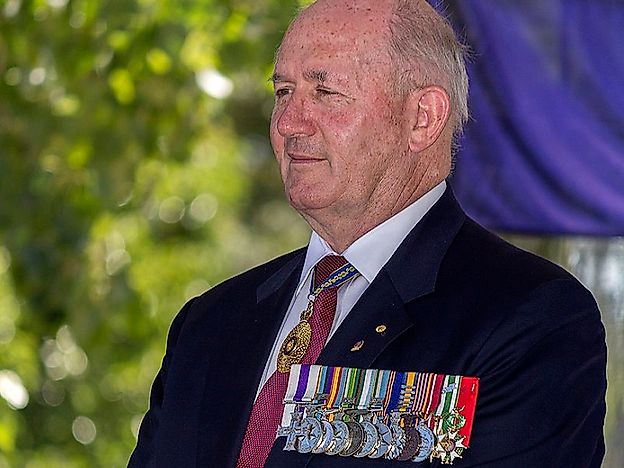 Australia's Governor-General is its link to the British monarch, as well as its Commander-in-Chief and a position that appoints several major officials, including judges, ambassadors, and ministers. The Governor-General position was established as a result of conventions and debates culminating to the Federation in 1901. The Governor-General is nominated by the Prime Minister and acts as the Queen's representative in Australia. His/her duties include bestowing honors, giving assent to passed laws, commissioning the Prime Minister, appointing ministers, appointing ambassadors and issuing writs for elections. The Governor-General also has reserve powers which may be performed against or without ministerial advice. These powers have only been used four times in history.
John Adrian Louis Hope
John Adrian Louis Hope was the first Governor-General of the country, and he served in the position from 1901 until 1903. John Adrian was born in 1860 and studied at the Royal Military College. From 1873 he became the 7th Earl of Hopetoun and was appointed Conservative whip in the House of Lords in 1883. He acted as the Queen's representative to the Church of Scotland between 1887 and 1889 until he was appointed Governor of Victoria in 1889 to 1895. A fervent supporter for the Federation, Louis was appointed the first Governor-General of Australia. After his arrival in Sydney, he invited the unpopular Sir Williams Lyne to be the Prime Minister. Lyne proved ineffective, and the situation is referred to as 'the Hopetoun blunder.' Louis then appointed Edmund Barton as Prime Minister. His term was characterized by strained relationships with State governors, but he is credited with overseeing the newly federated Australia. He left office after two years and died in 1908 while in France.
Hallam Tennyson
Hallam Tennyson succeeded John Adrian Louis Hope, serving as Governor-General from 1903 until 1904. Tennyson was born British in 1852 to the renowned poet, Alfred Tennyson. He studied at Marlborough College and Trinity College, Cambridge. Upon his father's death, he inherited the title Baron Tennyson in 1892. An imperialist himself, Tennyson was offered the governorship of South Australia and proved to be a popular and efficient leader. He was appointed Governor-General after the resignation of Lord Hopetoun in 1903 for one year at his request. He was frugal and a centralist, in contrast to the previous Lord Hopetoun, and he resigned at the end of 1903. He returned to the Isle of Wright, England, where he died in 1928.
Henry Stafford Northcote
Henry Stafford Northcote succeeded Tennyson in 1904 and held the position until 1908. Henry was born in 1846 to Sir Stafford Henry, and he studied at Eton College and Merton College in Oxford. He served as private secretary to Lord Salisbury in 1976 and was in the House of Commons between 1880 and 1899. Henry was elected governor of Bombay, India in 1899. While still serving in office, he was offered the Governor-General of Australia position and was sworn in January 1904. He traveled widely through the country, and actively took part in negotiations between Britain and Australia. He brought relative prestige to the position, left Australia in 1908 and later died in 1911 in England.
William Humble Ward
William Humble Ward served as the Governor-General of Australia from 1908 until 1911. He was born in 1867 in London to William Ward and educated in Eton College. He served in the Board of Trade as parliamentary secretary between 1895 and 1902 and as Lord Lieutenant of Ireland from 1902 until 1905. William, who was a conservative, became Governor-General of Australia in 1908, largely due to the urging of King Edward VII. William was criticized for his extravagance and had tense relations with the Liberal Prime Minister, Andrew Fisher. William insisted on keeping two extravagant government houses in Melbourne and Sydney and faced disapproval from the frugal Fisher. William asked to be recalled amidst growing unpopularity in Australia. He later died in London in 1932.
Peter John Cosgrove, Incumbent Governor-General of Australia
Peter John Cosgrove, the current Governor-General of Australia, has served in the role since 2014. A lifelong military man, Cosgrove retired as a General from the Australian Army after having served for 40 years, beginning his military career at the age of 18. Cosgrove was highly decorated for his heroism in the Vietnam War, and became well known in the civilian world for helping to rebuild Queensland in the wake of the the Category 5 Cyclone Larry which struck the region in March of 2006.
Governors-General Of The Commonwealth Of Australia
| Governor-General of Australia | Term in Office |
| --- | --- |
| John Adrian Louis Hope | 1901-1903 |
| Hallam Tennyson | 1903-1904 |
| Henry Stafford Northcote | 1904-1908 |
| William Humble Ward | 1908-1911 |
| Thomas Denman | 1911-1914 |
| Ronald Craufurd Munro Ferguson | 1914-1920 |
| Henry William Forster | 1920-1925 |
| John Lawrence Baird | 1925-1931 |
| Isaac Alfred Isaacs | 1931-1936 |
| Alexander Gore Arkwright Hore-Ruthven | 1936-1945 |
| Prince Henry William Frederick Albert | 1945-1947 |
| William John McKell | 1947-1953 |
| William Joseph Slim | 1953-1960 |
| William Shepherd Morrison | 1960-1961 |
| William Philip Sidney | 1961-1965 |
| Richard Gardiner Casey | 1965-1969 |
| Paul Meernaa Caedwalla Hasluck | 1969-1974 |
| John Robert Kerr | 1974-1977 |
| Zelman Cowen | 1977-1982 |
| Ninian Martin Stephen | 1982-1989 |
| William George Hayden | 1989-1996 |
| William Patrick Deane | 1996-2001 |
| Peter John Hollingworth | 2001-2003 |
| Philip Michael Jeffery | 2003-2008 |
| Quentin Alice Louise Bryce | 2008-2014 |
| Peter John Cosgrove (Incumbent) | 2014-Present |