Politics
Governor Generals of Canada
Julie Payette is the 29th Governor General of Canada.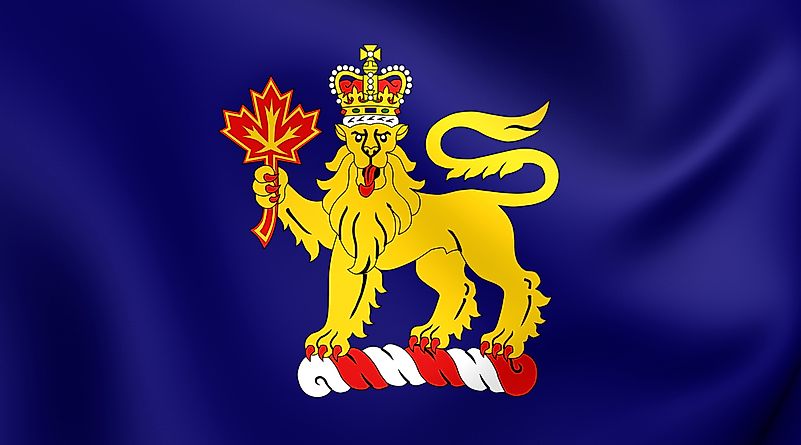 The Governor General office is an old and continuous institution that remains unbroken since 1627. The Constitution Act of 1867 formed the office of the Governor General followed by the Letters Patent of 1947 that legally constituted the office. Between 1867 and 1931, the Sovereign always chose a British aristocrat to the position of Governor-General. From 1931, the Canadian government got the responsibility of recommending to the Sovereign individuals for this position. In 1952, the Canadian Prime Minister unilaterally recommended Vincent Massey to the Sovereign, the first Canadian born Governor General. Since then, all holders of the office have been and must be Canadian citizens.
The list below looks at 13 of the 29 Canadian Governor Generals.
13. Julie Payette (2017-present)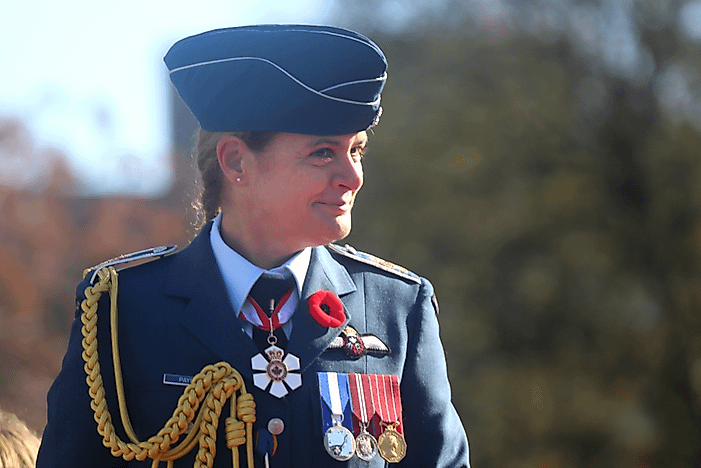 Julie Payette is the current and 29th Governor General of Canada since the Canadian Confederation. Born on October 20, 1963, Julie is a former engineer, astronaut, broadcaster, corporate director and businesswoman with vast experience in different sectors both in the US and Canada. As an astronaut, she completed 25 days on two spaceflights and worked with both NASA and the Canadian Space Agency (CSA), becoming the first female Canadian to set foot in the International Space Station. Payette made her name during her work advocating for policies that promote science, technology, education, and sports as well as her vast educational and professional achievements. Prime Minister Justin Trudeau made an announcement that Queen Elizabeth II had approved her appointment on July 13, 2017. She officially took the oath of office on October 2, 2017.
12. David Johnston (2010-2017)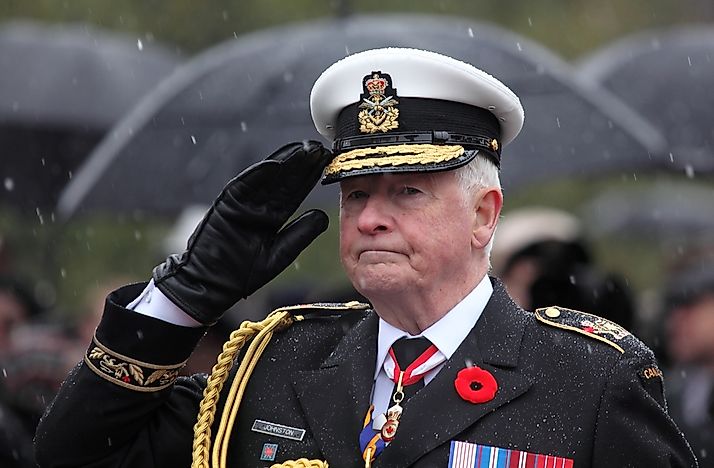 Born in Ontario on June 28, 1941, David Johnston, a Harvard University graduate and retired Hockey player, was the 28th Governor General having served from October 1, 2010 to 2017. Johnson is an academic, author, and statesman with a long career at Queen's University, University of Toronto, Western University, McGill University, and University of Waterloo. Johnson's seven years in the office represented policies of inclusiveness, energy, dedication, and a caring Canada.
11. Michaëlle Jean (2005-2010)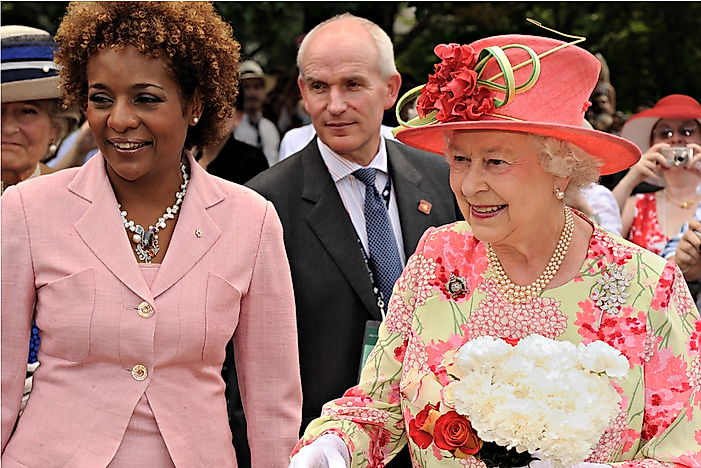 Michaëlle Jean is a former refugee who fled from dictatorship in Haiti in 1968 and settled in Canada together with her family. Born on September 6, 1957 in Haiti, Jean defied all the odds to become an academic, charity worker, journalist, and stateswoman. Jean served as the 27th Governor General (since the Canadian Confederation) from September 27, 2005, to September 30, 2010. Earlier in her tenure, her husband's support for Quebec's sovereignty and her French citizenship raised many questions about her loyalty. However, she maneuvered through and also renounced the second citizenship. Her tenure was attentive to Aboriginal Canadians, Canadian Forces, art, and youth empowerment.
10. Adrienne Clarkson (1999-2005)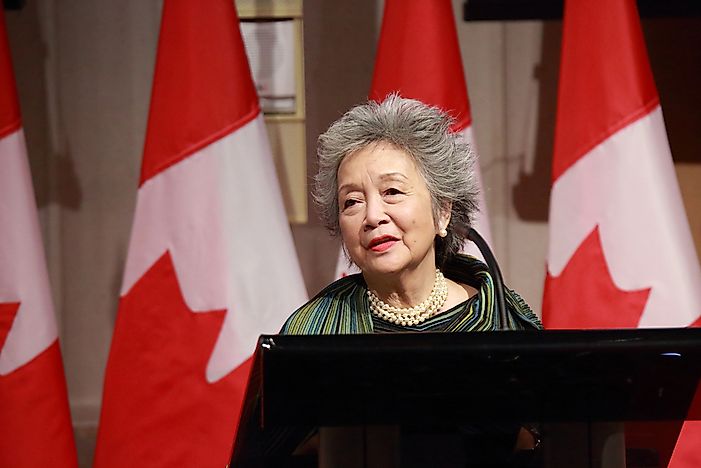 Adrienne Louise Clarkson is a Hong-Kong born Canadian journalist, diplomat, and stateswoman who entered Canada as a refugee in 1941 and grew to serve as the 26th Governor General. Serving between 1999 and 2005, Canadians welcomed Clarkson at first, but she caused some controversies especially due to the high costs of running her office and her perceived anti-monarchist attitude.
9. Jeanne Sauvé (1984-1990)
The Right Honorable Jeanne Mathilde Sauvé (1922-1993) was a journalist, politician, and statesman who served as the 23rd Governor General. She worked as a journalist before being elected to the House of Commons where she later served as a minister of the Crown and the Speaker of the House of Commons. Sauvé was the first woman to hold the Governor General office and, in the middle of her term, had to deal with controversy because of increased security around her office and a perceived anti-monarchist attitude towards her position. Sauvé died of Hodgkin's lymphoma, on January 26, 1993.
8. Vincent Massey (1952-1959)
Born in 1887, Charles Vincent Massey, a lawyer and diplomat, became the first Canadian born Governor General. Massey successfully transitioned the office that was previously reserved for British aristocrats. After his service, he founded the Massey College at the University of Toronto and the Massey Lectures before his death on December 30,1967.
7. The Viscount Willingdon (1926-1931)
Freeman Freeman-Thomas, The Viscount Willingdon, was an army major, diplomat, British politician, and administrator who served as the thirteenth Governor General from 1926 to 1931. Previously, Willingdon served in the same capacity in India. He was in office during a period that Canada had become independent and focusing on developing its national and international policies. The period coincided with the Imperial Conference that gave Canada autonomy, making it equal to Britain, and therefore Willingdon acted on the advice of Canadian ministers. He also became the first Governor General to travel by air.
6. H.R.H Prince Arthur, The Duke of Connaught (1911-1916)
Arthur William Patrick Albert was a British aristocrat and the tenth Governor General since the Canadian Confederation. He first served as a soldier for forty years, an occupation he continued associating himself with even after retiring. He served at a time when Canada was growing and maturing as a nation just before the First World War where Canada had to participate as a colony of Britain. Supporting Canada's military contribution to a larger international role, Arthur interacted freely with many people, a situation that made him popular. Before his death, Arthur was Queen Victoria's last surviving son.
5. The Earl of Aberdeen (1893-1898)
Born John Campbell Hamilton-Gordon (the Earl of Aberdeen) was the seventh Governor General of Canada, a country he toured, fell in love with, and purchased a ranch on, even before becoming the Governor General. During his tenure, four Prime Ministers occupied the office and there were also controversial issues that threatened the unity of Canada. Concerned about the peoples' welfare, he became more pro-people than a symbol representing the Monarchy. Lord Aberdeen and his wife were active in outdoor sports like hockey and curling.
4. Lord Stanley, the Earl of Derby (1888-1893)
Frederick Arthur Stanley was the sixteenth Earl of Derby and sixth Governor General of Canada. He was a politician and sportsman who founded the Stanley Cup. Lord Stanley travelled to many Canadian regions and formed a close relationship with the then Prime Minister. He remained largely none political and stayed away from controversial political issues.
3. Marquess of Lorne, the Duke of Argyll (1878-1883)
John George Edward Henry Douglas Sutherland Campbell, the Duke of Argyll, was a nobleman and the fourth Governor General. Campbell was very accessible compared to his predecessors and often hosted people for parties and other functions. He became Governor General at 33 years old, and was very involved in arts and science, becoming instrumental in the establishment of the Royal Society of Canada, the National Gallery of Canada, and the Royal Canadian Academy of Arts.
2. Lord Lisgar (1869-1872)
John Young (Lord Lisgar) was the second Governor General and became known for his independent mind, strong stands, and criticism of issues affecting the society. Young's first year witnessed the Luis Riel-led Red River rebellion and in 1870, Irish-Americans also rebelled. In both cases, Lord Lisgar mediated between the parties and offered amnesty for some participants.
1. The Viscount Monck (1867-1868)
Viscount Monck was Canada's first Governor General, taking office at a time when the "Trent Affair" had just erupted and tensions between Canada and the republic to the south were highest. Due to his reputation and experience as a mediator, he achieved stability and promoted the Confederation.
Governor Generals of Canada
| Rank | Governor Generals of Canada | Date |
| --- | --- | --- |
| 1 | Her Excellency the Right Honourable Julie Payette | 2017-present |
| 2 | The Right Honourable David Johnston | 2010-2017 |
| 3 | The Right Honourable Michaëlle Jean | 2005-2010 |
| 4 | The Right Honourable Adrienne Clarkson | 1999-2005 |
| 5 | The Right Honourable Roméo LeBlanc | 1995-1999 |
| 6 | The Right Honourable Ramon John Hnatyshyn | 1990-1995 |
| 7 | The Right Honourable Jeanne Sauvé | 1984-1990 |
| 8 | The Right Honourable Edward Schreyer | 1979-1984 |
| 9 | The Right Honourable Jules Léger | 1974-1979 |
| 10 | The Right Honourable Roland Michener | 1967-1974 |
| 11 | General The Right Honourable Georges Philias Vanier | 1959-1967 |
| 12 | The Right Honourable Vincent Massey | 1952-1959 |
| 13 | The Viscount Alexander | 1946-1952 |
| 14 | The Earl of Athlone | 1940-1946 |
| 15 | Lord Tweedsmuir | 1935-1940 |
| 16 | The Earl of Bessborough | 1931-1935 |
| 17 | The Viscount Willingdon | 1926-1931 |
| 18 | Lord Byng | 1921-1926 |
| 19 | The Duke of Devonshire | 1916-1921 |
| 20 | H.R.H The Duke of Connaught | 1911-1916 |
| 21 | Earl Grey | 1904-1911 |
| 22 | The Earl of Minto | 1898-1904 |
| 23 | The Earl of Aberdeen | 1893-1898 |
| 24 | The Earl of Derby (Lord Stanley) | 1888-1893 |
| 25 | The Marquess of Lansdowne | 1883-1888 |
| 26 | The Duke of Argyll (Marquess of Lorne) | 1878-1883 |
| 27 | The Earl of Dufferin | 1872-1878 |
| 28 | Lord Lisgar | 1869-1872 |
| 29 | The Viscount Monck | 1867-1868 |