World Facts
Geoparks of Western Europe
There are 18 geoparks in Western Europe, the majority of which are found in France and the United Kingdom.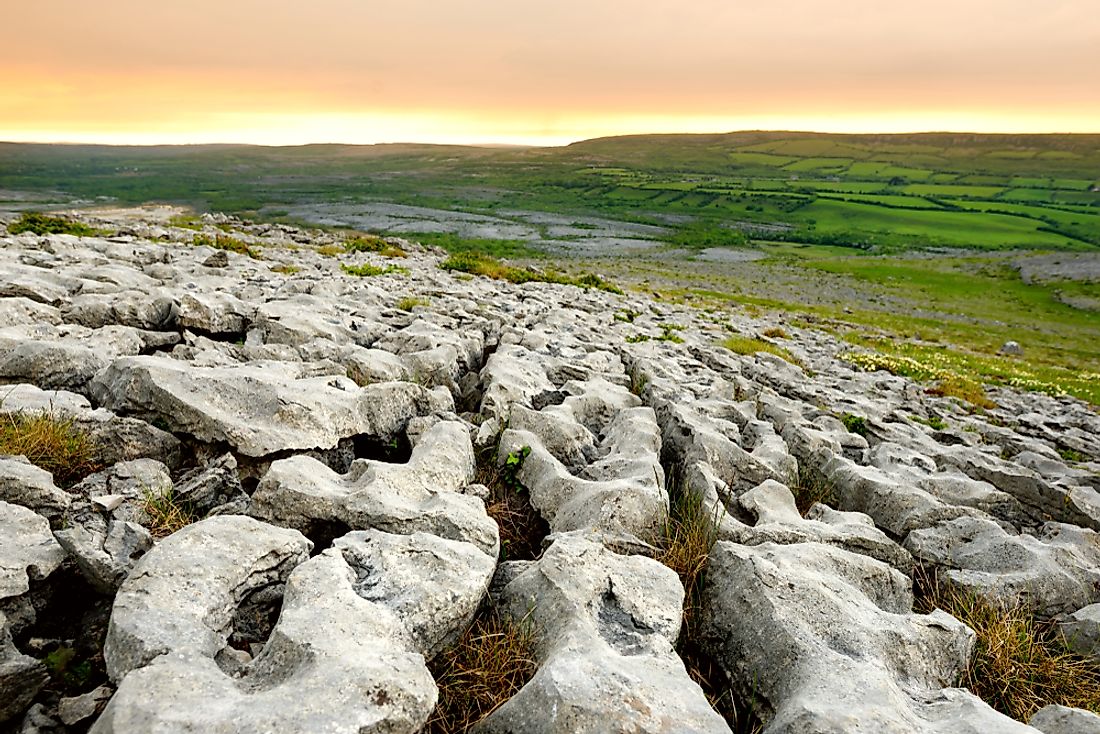 Geoparks are areas with expressed geological heritages with a plan for sustainable economic developments whose promotion will benefit the local community. Geoparks protect numerous geological specialties by promoting and exploring new ways of protection. The GGN (Global Geoparks Network) is a UNESCO network which was formed in 1998 whose primary goal is conserving and promoting earth's geological heritage. Currently, there are over 140 global parks in thirty-eight nations.
Western European Countries with the Most Geoparks
1) France
Metropolitan France has a wide variety of natural landscapes and topographical sets. A huge part of French Metropolitan was raised during the numerous tectonic episodes like the Variscan orogeny in the Paleozoic period, which contributed to the high number of geoparks in the country. As a member of the Global Geopark Network, France has seven global geoparks.
One of the largest geoparks in the nation is Park Naturel Régional du Luberon. It extends between Vaucluse and Alpes-de-Haute Provence. UNESCO designated it because of its beautiful landscape with the wild mountain scenery of Mont Ventoux and Vaucluse hills to the north and beautiful pine and oak trees covering the slopes of Petit and Grand Luberon mountains.
Reserve Géologique de Haute Provence is a nature reserve occupying over 1,040 square miles which stretches over eighteen sites in Var and Aples-de-Haute providence. The park was classified in 1984, and it is the largest geopark in Europe which is located where the Alps meet Provence. The park has 18 sites which are bounded by a protection zone, and over 772 square miles of this land is an open-air museum. The park has some giant ammonites which had colonized this area over 130 million years ago.
2) United Kingdom
The fossils, minerals, rocks, and landforms in the United Kingdom are vast, valuable resources which provide evidence of geological changes stretching back to about 2,800 million years ago. The United Kingdom has six UNESCO Geoparks.
Shetland Geopark forms the highest energy coast-line in the world. Shetland has over a hundred islands with only fifteen inhabited. The large islands have south-north ridges of hills which create the geopark's spine. These hills are made up of gneisses, schists, and granite. They are also treeless and covered by a blanket bog or peat. Shetland became a UNESCO global geopark in 2006.
North Pennines AONB Geopark became the first UNESCO geopark in the United Kingdom in 2003. North Pennines is an upland region on the northern parts of England. It is an area of remote hills, scattered settlements, broad green valleys and wild moors. North Pennines is famous for its sense of remoteness and wilderness, birdlife and arctic-alpine flora which is unrivaled in the whole country. Some of the rivers originating from this place include Tyne, Tees and Wear rivers. The landscape here has had over 500million years to evolve into what it is today.
3) Ireland
Ireland has two UNESCO Global Geoparks within its borders.
Copper Coast Geopark stretches for about 10.6 miles from Stradbally to Kilfarrasy. It is on the Southern coast of the country in Waterford County. UNESCO designated the Copper Coast Geopark in 2004. The park features a geologically diverse landscape with records of the last ice age and Palaeozoic volcanism.
Burren and Cliffs of Moher Geopark is located in Clare County. It features the dramatic glaciated karst Ireland landscape fashioned with a variety of siltstones, sandstones, and limestone which originated from the Carboniferous era. The 656 ft high Cliffs of Moher are vertical shale and sandstones sea-cliffs.
Other Geoparks in Western Europe
There are eighteen geoparks in Western Europe, the majority of which are in the United Kingdom and France. Belgium and the Netherlands have one geopark each. Famenne-Ardenne Geopark covers 911km² in the Wallonia region in southern Belgium and features the largest number of karstic features in Europe. The Hondsrug Geopark in Groningen, Netherlands, was formed over 150,000 years ago when an ice sheet transformed the terrain into valleys and hills with flowing streams. Marble Arch Caves & Cuilcagh Mountain Park sits on the border between Ireland and Northern Ireland (UK). It was the first geopark in Europe to be designated as such by UNESCO.
Geoparks of Western Europe
| Rank | Geopark | Location |
| --- | --- | --- |
| 1 | Famenne-Ardenne Geopark | Belgium |
| 2 | Park Naturel Régional du Luberon | France |
| 3 | Reserve Géologique de Haute Provence | France |
| 4 | Bauges Geopark | France |
| 5 | Chablais Geopark | France |
| 6 | Monts d'Ardèche Global Geopark | France |
| 7 | Causses du Quercy Geopark | France |
| 8 | Beaujolais Geopark | France |
| 9 | Marble Arch Caves & Cuilcagh Mountain Park | Ireland/Northern Ireland (UK) |
| 10 | Copper Coast Geopark | Ireland |
| 11 | Burren and Cliffs of Moher Geopark | Ireland |
| 12 | Hondsrug Geopark | Netherlands |
| 13 | Geopark Shetland | United Kingdom |
| 14 | Geo Mon Geopark | United Kingdom |
| 15 | Forest Fawr Geopark | United Kingdom |
| 16 | North Pennines AONB Geopark | United Kingdom |
| 17 | North West Highlands | United Kingdom |
| 18 | English Riviera Geopark | United Kingdom |
This page was last updated on August 13, 2018.
Citations
Your MLA Citation
Your APA Citation
Your Chicago Citation
Your Harvard Citation
Remember to italicize the title of this article in your Harvard citation.