Politics
Who Is Gary Johnson? 2016 U.S. Presidential Candidate
The former Governor of New Mexico is running on a small-government Libertarian platform in 2016.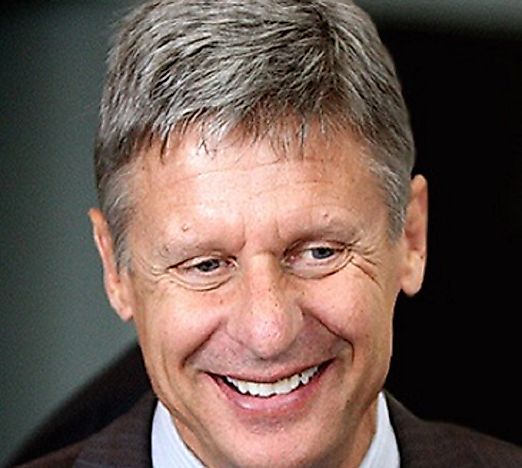 5. Early Life
Gary Earl Johnson was born on January 1st, 1953, in Minot, North Dakota, where he grew up during his childhood as the oldest of three siblings. Johnson attended college at the University of New Mexico, where he graduated with a bachelors degree in political science in 1975. Johnson met his wife, Denise Simms, at while at college and they had two children together. Unfortunately, Johnson and Simms were divorced in 2005 due to irreconcilable differences.While studying at the University of New Mexico over the summer, Johnson decided to get a part time job as a handyman to help pay for school. Johnson enjoyed the job and was successful at it that after college he decided to start his own business, Big J Enterprises in 1976. Over the years Johnson grew his businesses from a one man operation into a multi-million dollar firm, which he ran as the owner until 1994 and sold in 1999.
4. Rise to Prominence
In 1994, Johnson decided to enter into the arena of politics for the first time in his life by running as a Republican for the Governorship of the U.S. state of New Mexico. Despite having never been involved in politics before Johnson beat his Republican opponents to win the party's nomination and then managed to upset incumbent Democrat and three time Governor of New Mexico Bruce King. Four years later Johnson sought reelection and once again defeated his Democratic challenger to keep his job as Governor. After leaving office in 2003, since Johnson could not run for a third term, Johnson rejoined the business sector, having interests in three firms and in 2009 he founded the non profit group Our America Initiative. He also serves on the Advisory Council of Students for Sensible Drug Policy, as a member of the board of directors for the group Students For Liberty and has written a book. In 2012 Johnson ran for President as a member of the Libertarian Party and won their nomination. Johnson only received 0.99% of the vote in 2012, but he did receive the most raw votes for any Libertarian candidate for President. In the years after the 2012 election, Johnson founded his own Super Political Action Committee (PAC), the Our America Initiative PAC, and was named the Chief Executive Officer (CEO) and President of Cannabis Sativa Inc.
3. Achievements
Johnson became the first person to become Governor of New Mexico having no previous political experience. During his first term as Governor, he saw a 6 cents per gallon gas tax cut passed and stayed true to his positions on cutting the state's budget and joining other Republicans during the government shutdown in 1995 to reduce the federal budget deficit. Johnson was one of the highest ranked elected officials in America as Governor to advocate for the legalization of marijuana and supported efforts to reduce the harm that other illegal drugs caused. In 2000 when the Cerro Grande Fire was spreading across New Mexico, Johnson was praised with accolades for how he managed the disaster. In his time as Governor Johnson was noted for reducing the state budget, leaving the state with a budget surplus, not increasing taxes, starting major road building programs and his record among of vetoing of Democrat and Republican bills from the New Mexico Congress.
2. Challenges
In Johnson's first term, his goals of repealing the prescription drug tax and reducing the state's income tax as part of his plan to reduce the state's budget deficit did not get passed. Johnson also raised education spending by nearly 33% buy this did not cause improvement in test scores or drop put rates, causing him to change his strategy in the area of education. In 1999 and 2000 Johnson and the Congress had two tense stare-downs, in which a government shutdown was threatened, over the issue of student vouchers. Johnson supported the vouchers, while the majority Democratic Congress did not. Both times Johnson yielded to the Democrats, while line item vetoing certain items from their bill. During his time as Governor Johnson received criticism for his frequent vetoing and his opposition to supporting a private prison study.
1. 2016 U.S. Presidential Campaign
In January of 2016, Johnson resigned as the Chief Executive Officer of Cannabis Sativa Inc, and only a few days later announced his intention to again run for the Presidency. On May 18th, Johnson introduced former Massachusetts Governor William Weld as his Vice Presidential running mate, and one week later he won the nomination from the Libertarian Party to be their candidate for U.S. President. In June Johnson and Weld appeared on CNN for a special Libertarian Town Hall event to pitch their positions to the people. Johnson's poll numbers have been on the rise in recent months, with the unpopularity of the Democrat and Republican nominees and the experienced that the Libertarian ticket has. Currently, Johnson is polling around 10% national, though he will need to get to 15% to be able to participate in the Presidential debates.