Entertainment
Feel Good Video Games To Help You Get Your Mind Off Coronavirus
The novel coronavirus pandemic is causing havoc all over the world, and the only way we can fight it is by staying home. Now might be a good time to finally start playing some video games. It might help take your mind off everything that is happening with the coronavirus, so here are some of our suggestions for games that will make you feel good.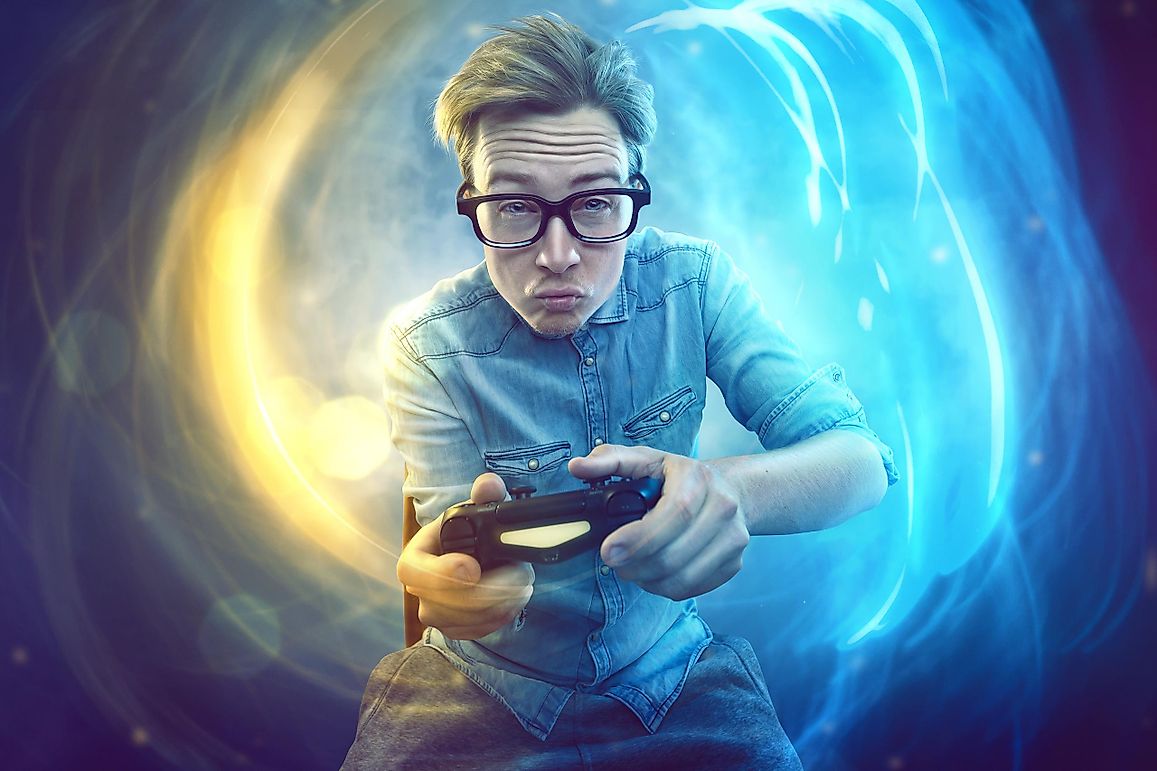 The novel coronavirus pandemic is causing havoc all over the world, and the only way we can fight it is by staying home. This might sound as if we are downplaying it, but it is not so, by staying at home, you can actually help the fight against the COVID-19 outbreak tremendously. Staying at home gives you plenty of time to do things, even if you need to work, so at least now you have the chance to start doing things you have been postponing for a while.
Oftentimes people have an increasing backlog of video games. With less and less free time, it is hard to commit to something that might take you up to 30 hours to finish. And that is not even mentioning longer role-playing games that might take almost 100 hours until the end credits start to roll.
And ever since people have started buying video games digitally, there are constant discounts that allow you to get games super cheap. Well, now might be a good time to get rid of that backlog and finally start playing some video games. It might help take your mind off everything that is happening with the coronavirus, so here are some of our suggestions for games that will make you feel good.
Pokémon Sword and Pokémon Shield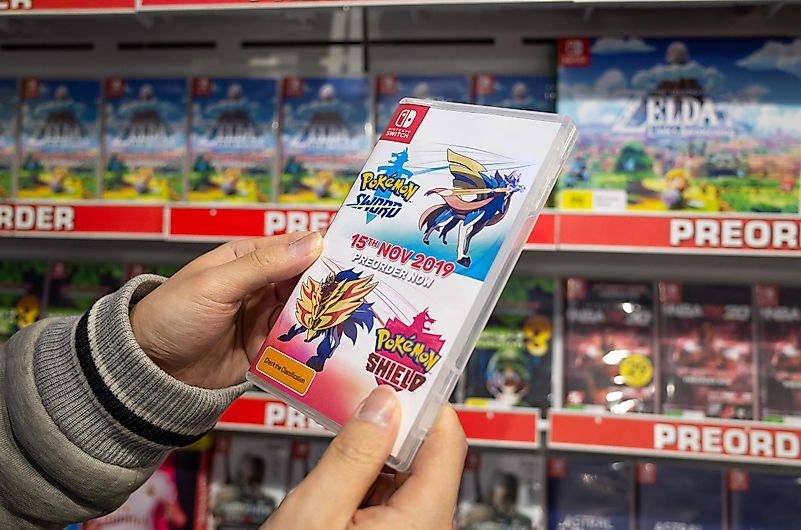 Starting off strong, what better way to avoid thinking of the COVID-19 coronavirus pandemic than to travel to a fantasy world that offers excitement but also plenty of chances to relax and enjoy. Released for the Nintendo Switch, these games are some of the best that the Pokémon franchise has had to offer in years.
The mechanics are streamlined, the new Pokémon are all well designed, and the main storyline is actually emotional and worth following. This often was not the case with Pokémon games that mostly focused on the mechanics of hunting new Pokémon and battling with them, so this game is a bit more special.
Spyro Reignited Trilogy
A remake of the original trio of platformer games that came out on the first Playstation console, Spyro Reignited Trilogy, is a blast from start to finish. Released for the Playstation 4, Nintendo Switch, Xbox One, and your Windows PC, this nifty package features all three games remastered in beautiful high definition graphics.
The world of Spyro The Dragon was always imaginative and resembled a beautiful fairy tale, and now it is even prettier. The games are not too hard, so you can play them with your children, and everyone can have fun traversing these fantasy lands with our purple dragon friend.
The Legend Of Zelda: Breath Of The Wild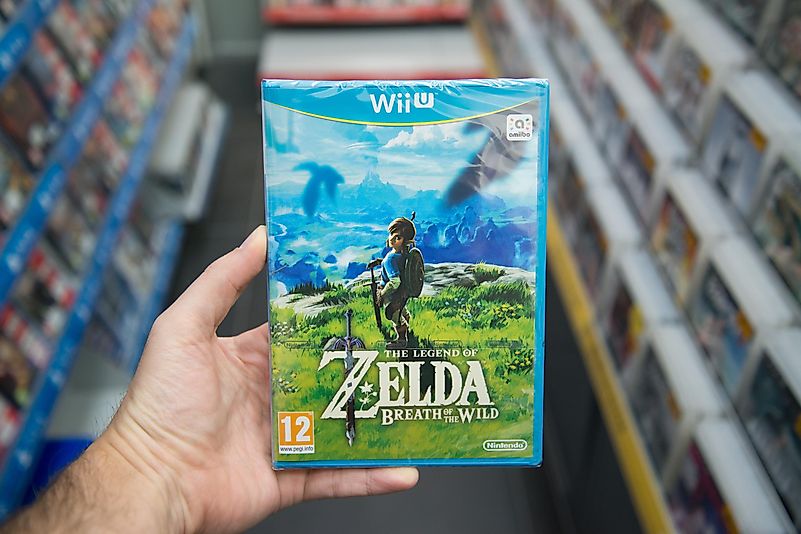 The latest installment of this long-running franchise features some of the most beautiful landscapes you can explore ever seen in a video game. The environments are relaxing, and it is easy to get lost in this world for hours. As is the case with the majority of the Zelda games, you take on the role of Link, and your goal is to defeat the evil Ganon; however, the circumstances are different every time.
This is an action-adventure game, so expect to fight plenty of battles while you explore, however, do not worry, you can take a breather often and simply enjoy the gorgeous environment while taking your mind off the coronavirus.
Kingdom Hearts
The Kingdom Hearts series is an extremely long one, featuring multiple games and spin-offs, but its main selling point will be interesting to those that are not familiar with it. It features the worlds of famous Disney animated films that you can explore with your characters. The main character, Sora, wields a sword resembling a huge key called a Keyblade and is accompanied by Donald Duck and Goofy on his adventure.
The stories in these games get increasingly more complex as you go on, but you should not focus on the details. What matters is the dreamlike atmosphere these games exude and the way it can make you feel warm and nostalgic about things that generally would not make you feel that way. You can grab the entire series in a nifty collection available on most modern video game systems. However, the third (and final) installment is separate from those.
Nier: Automata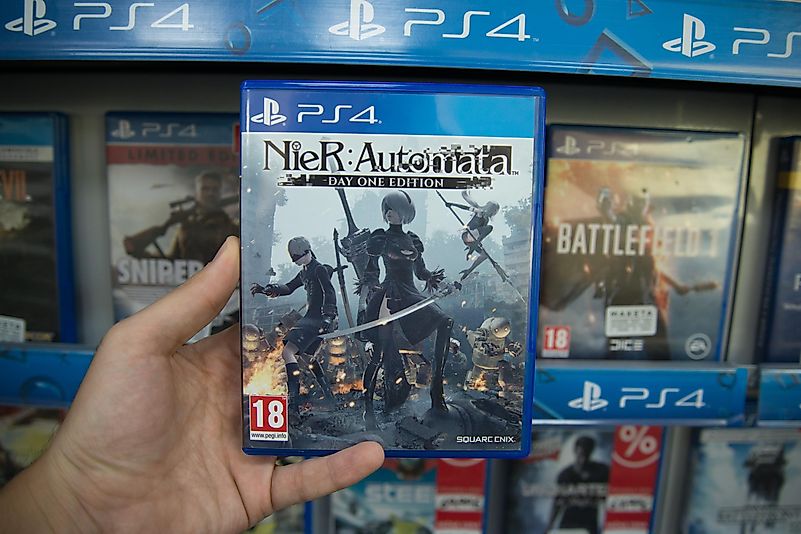 Nier: Automata is probably the weirdest game on this list and one that will not make you feel good until the ending. But we still had to put it here because of its themes that fit the current mood. This game is set in the far future, where aliens have taken over Earth and humanity escaped to the Moon.
You control a pair of androids created by humans to defeat the aliens and their machines and help people return to their planet. The story gets more complicated as it goes on, and it is accompanied by one of the most exciting battle systems ever. The music is excellent as well, but often you will feel as if the game is too depressing. However, going through it is worth it just for the fantastic ending that will make you believe that hope is not lost for this world. We will not say anything else to spoil it for you, do not worry.
Granblue Fantasy
Granblue Fantasy is a Japanese browser role-playing game. Does not sound too tempting, right? However, the game is developed by some of the most experienced video game developers in history, most of whom worked on the legendary Final Fantasy series. The game is immensely popular in Japan, with over 20 million active players.
However, it is also fully translated in English and can be played through your browser on the phone or your personal computer. It is a fantasy adventure featuring a world made up of floating islands that you explore with a large party of characters. Exploring the skies of Granblue Fantasy is a nice way to avoid thinking about the COVID-19 pandemic, so give it a shot.
Dragon Quest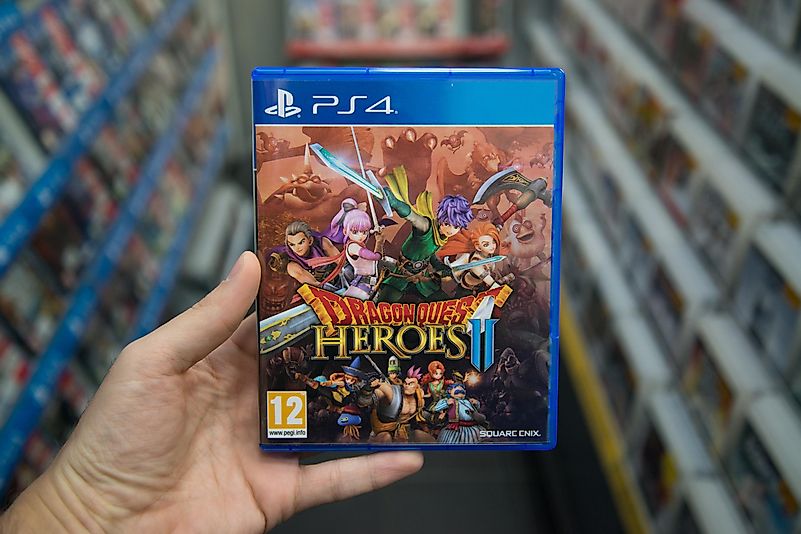 Ending the list is the eleventh installment of this long-running Japanese role-playing game series. Did you know that this franchise is so popular in Japan that there was a rumor that every time a new sequel was released, that day was considered a holiday so that people could stay at home and play? That is not true; however, the series has been going strong since 1986.
It is a series mostly characterized by its cozy atmosphere and lightheartedness, combined with an epic fantasy adventure. This installment is no different, offering wonderful escapism into a magical world with no worries whatsoever, except for saving the world. And saving the world is exactly what you are doing by staying at home during the COVID-19 coronavirus pandemic.
About the Author
Antonia is a sociologist and an anglicist by education, but a writer and a behavior enthusiast by inclination. If she's not writing, editing or reading, you can usually find her snuggling with her huge dog or being obsessed with a new true-crime podcast. She also has a (questionably) healthy appreciation for avocados and Seinfeld.
This page was last updated on April 1, 2020.
Citations
Your MLA Citation
Your APA Citation
Your Chicago Citation
Your Harvard Citation
Remember to italicize the title of this article in your Harvard citation.