Environment
Does Human DNA Change In Space?
Last year, possibly the most comprehensive study on how being in space can affect the human body, was published by NASA. The study was called the "Twins Study."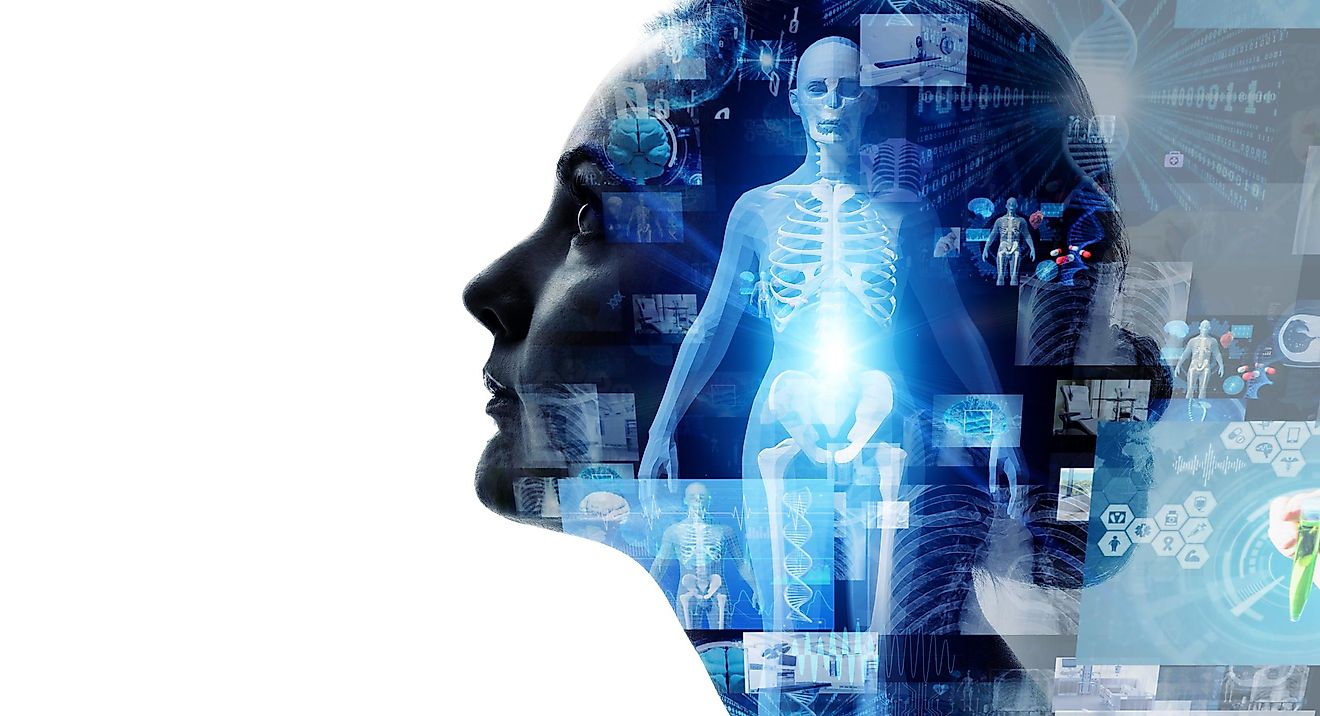 Last year, possibly the most comprehensive study on how being in space can affect the human body, was published by NASA. The study was called the "Twins Study," and it was a year-long experiment that tried to determine the genetic impact of space on our bodies. An astronaut was sent into space and remained there for a year, while his identical twin stayed on Earth.
This also marks the longest time anyone has ever been in space at once, which is a massive milestone for space exploration. The results of this study were revealed after multiple thorough examinations that lasted over three years. Eventually, it was concluded that human DNA does not change in space, although this comes with a few caveats.
The Twins Study
Astronaut Scott Kelly was chosen to spend a year on the International Space Station from March 2015 to March 2016, while his identical twin Mark remained on Earth. The goal was to see the changes made to the genetic structure after being in space for so long, and since Scott has an identical twin, a comparison can be made. That makes the process of determining if any changes took place far more easier.
Throughout the mission, researchers from all over the world analyzed biological samples from both brothers regularly and searched for any genetic shifts. The results revealed that being in space causes a boost in methylation, which is the process of genes being turned on, then off. This change made the genes tied to Scott Kelly's immune system to hyper-activate. His genes also started discarding mitochondrial DNA fragments into his bloodstream. This is believed to be the body's way of dealing with increased stress levels.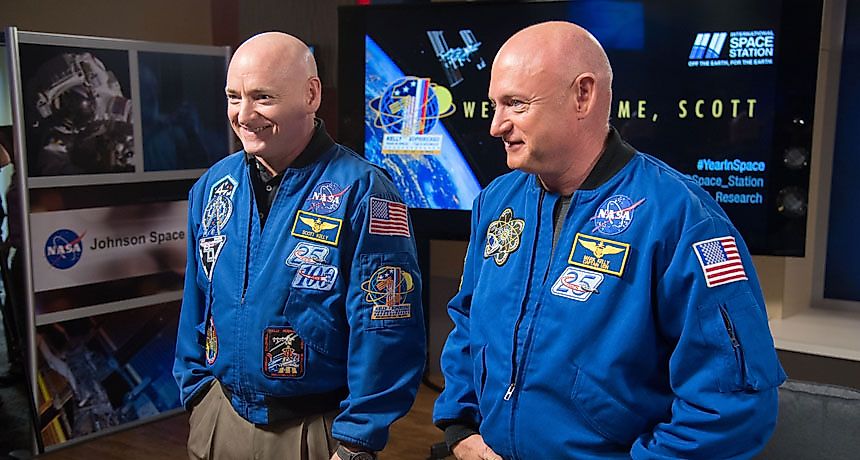 The Return To Normal
Scientists often describe these changes as explosions because thousands of genes keep turning on and off and change the ways they do it. This is something that happens immediately upon entering space. However, despite these changes that occurred to his genes while he was in space, Scott's body returned almost entirely to normal after landing back on Earth. 
Several reports were stating that 7% of Scott's DNA completely changed after he came back from space. However, this is false and is just something that was misinterpreted by the media. It would undoubtedly be a remarkable change, right? A year in space can change our genomes by a whopping 7%, while the difference of 2.6% between the human and chimpanzee genomes took 26 million years to develop? Color us impressed! However, as noted earlier, this is false. The claim came as a result of people misinterpreting NASA's reports.
The 7% difference is tied to Scott's gene expression, the way his genes were turned on and off, which is something we previously mentioned. It does not affect the entirety of his DNA. His genome did not change at all; the only thing different was the way genes were used, and which ones were used. So yes, while specific changes to our bodies do happen in outer space, especially after being there for a longer period of time, no permanent modification to DNA happens. Of course, this is only based on one subject and needs more research.
What happens with our DNA in space?
Our DNA does not change in space, only the way our bodies turn our genes on and off.
This page was last updated on March 10, 2020.
Citations
Your MLA Citation
Your APA Citation
Your Chicago Citation
Your Harvard Citation
Remember to italicize the title of this article in your Harvard citation.