Did You Know
Did Nostradamus Really Predict The Coronavirus?
Nostradamus, considered as one of the greatest prophets of all time, was the one who seemed to predict future events with high precision. But, is it really so, and did Nostradamus predict the most recent catastrophe that we are witnessing - the coronavirus pandemic?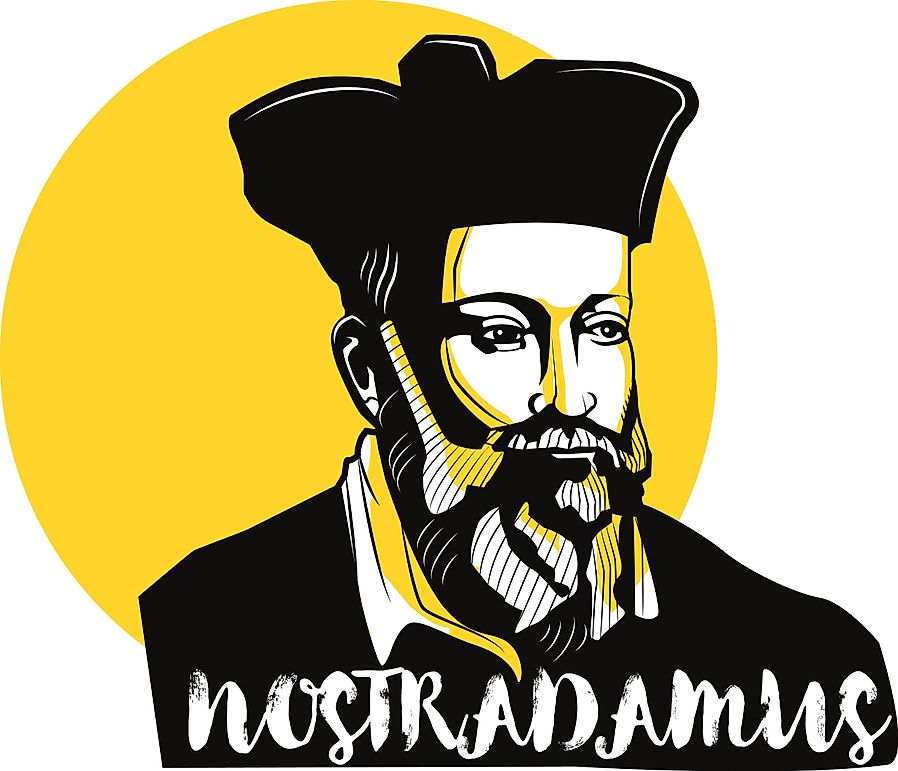 Michel de Nostredame is the name you probably never heard about. However, if I tell you the Latinised name of this French astrologer and a physician, you will know who it is.
Nostradamus, considered as one of the greatest prophets of all time, was the one who seemed to predict future events with high precision. But, is it really so, and did Nostradamus predict the most recent catastrophe that we are witnessing - the coronavirus pandemic?
Knowing The Future 500 Years Before It Happens?
Nostradamus lived in the 16th century, so it is not hard to imagine how difficult it would be to foresee the events that would happen a few hundred years later. The writings of this prophet are a part of his most significant achievement - a book titled Les Prophéties, or The Prophecies. Inside, he wrote 934 songs that have only four lines, also known as quatrains. How precise are his predictions?
Well, truth be told, the writings of Nostradamus are rather vague. If your imaginative mind is creative enough, you can almost use any of the poems to describe certain events that happened after his death. There are, however, some particular quatrains inside his book, that come close to depicting certain major events that hold an important place in history. 
Interpretation Of Nostradamus' Quatrains
First of all, the great fire that devastated London in 1666 is something that we can read about in poem 52 from Les Prophéties.  
"The blood of the just will commit fault at London,
Burnt through lightning of twenty threes the six:
The ancient lady will fall from her high place,
Several of the same sect will be killed."
Using three consecutive sixes, on the other hand, is nothing unusual when it comes to prophecies or any kind of narrative that has the notion of evil within. Inside the Bible, the New Testament, to be exact, number 666 is known as ''the number of the beast'', or the devil's number. It is not a coincidence Nostradamus used it, but what is a coincidence is the fire that struck London in 1666.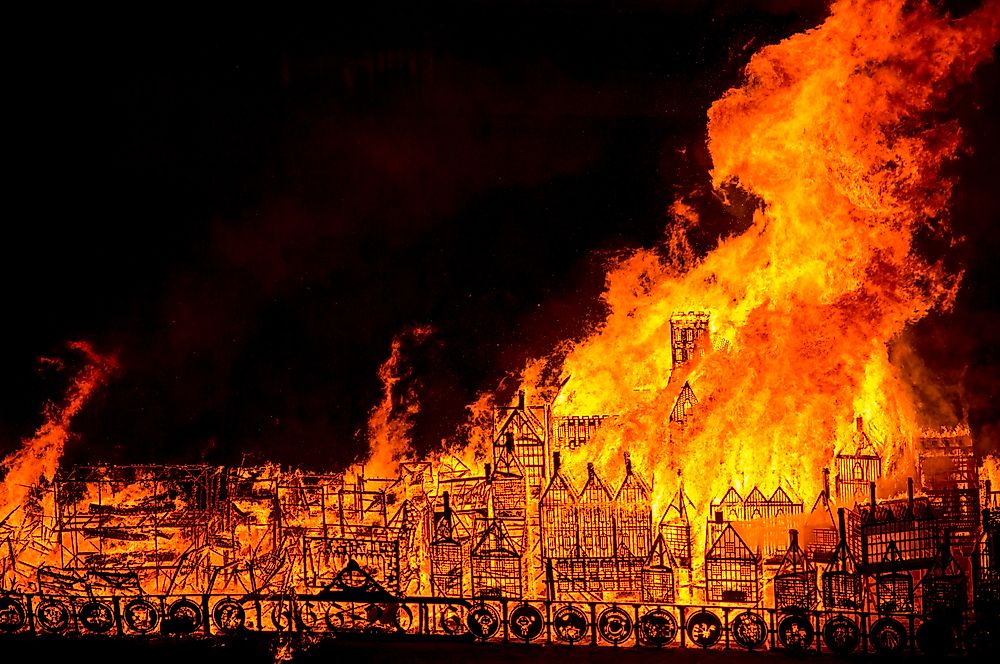 There are several other poems from the collection that seem to resemble some of the most significant events of the 20th century. Number 24 is the one which foreshadows the coming of a tyrant in, and a period of great war and hunger, with a direct mention of Germany. Of course, this can be interpreted as the upcoming of Hitler in the late 1930s, and the beginning of World War II.
Quatrain 27, in its first line, says this: ''The great man will be struck down in the day by a thunderbolt.'' In 1963, President John F. Kennedy was assassinated in broad daylight, and this Nostradamus' poem seems to fit the horrific event. 
What About Coronavirus Outbreak?
As you can see already, if you want Nostradamus prophecies to hit and fit specific significant events, you can interpret them in that manner. Take a look at this poem, number 56 from his major opus:
''The sloping park, great calamity,
Through the Lands of the West and Lombardy
The fire in the ship, plague, and captivity;
Mercury in Sagittarius, Saturn fading.''
Now, let's make it fit the circumstances surrounding the COVID-19 outbreak. The ''sloping park'' is the Hanko Jiangtan Park in Wuhan (where coronavirus started), who has slopes surrounding the river found there. Line number two refers to Europe, Australia, Asia, America, and Lombardy (which is Italy). ''Fire in the ship'' addresses the situation of a crumbling economy, ''plague'' is the coronavirus, and ''captivity'' is quarantine. The final line foresees the time: in astrology, when Mercury is in Sagittarius, and Saturn is fading - we are just saying - it is January. 
Indeed, it was January when the city of Wuhan went under quarantine when the COVID-19 started to spread among the citizens, and you can approach the river as mentioned above in one of Wuhan's parks through slopes. However, most of the poems that Nostradamus can be interpreted like this - the terminology used is far too broad, and everything else is just coincidental. 
We have had plenty of plagues since the 16th century, and the month of January also happened a few hundred times. This does not mean Nostradamus predicted every catastrophic event since the 16th century, it only shows how he could see them coming. When and how these events can occur can be explained through scientific research, and some of them - like fires or earthquakes, can not be predicted at all.
So, everything that Nostradamus seems to get right is purely coincidental and is closely linked with human's need to find rational explanations in times that are too difficult to handle.
About the Author
Antonia is a sociologist and an anglicist by education, but a writer and a behavior enthusiast by inclination. If she's not writing, editing or reading, you can usually find her snuggling with her huge dog or being obsessed with a new true-crime podcast. She also has a (questionably) healthy appreciation for avocados and Seinfeld.
This page was last updated on March 29, 2020.
Citations
Your MLA Citation
Your APA Citation
Your Chicago Citation
Your Harvard Citation
Remember to italicize the title of this article in your Harvard citation.