Society
COVID-19 Precautions Restaurants Will Take When They Reopen
Buffets are banned, the amount of customers allowed in restaurants has been limited, and all servers must wear masks.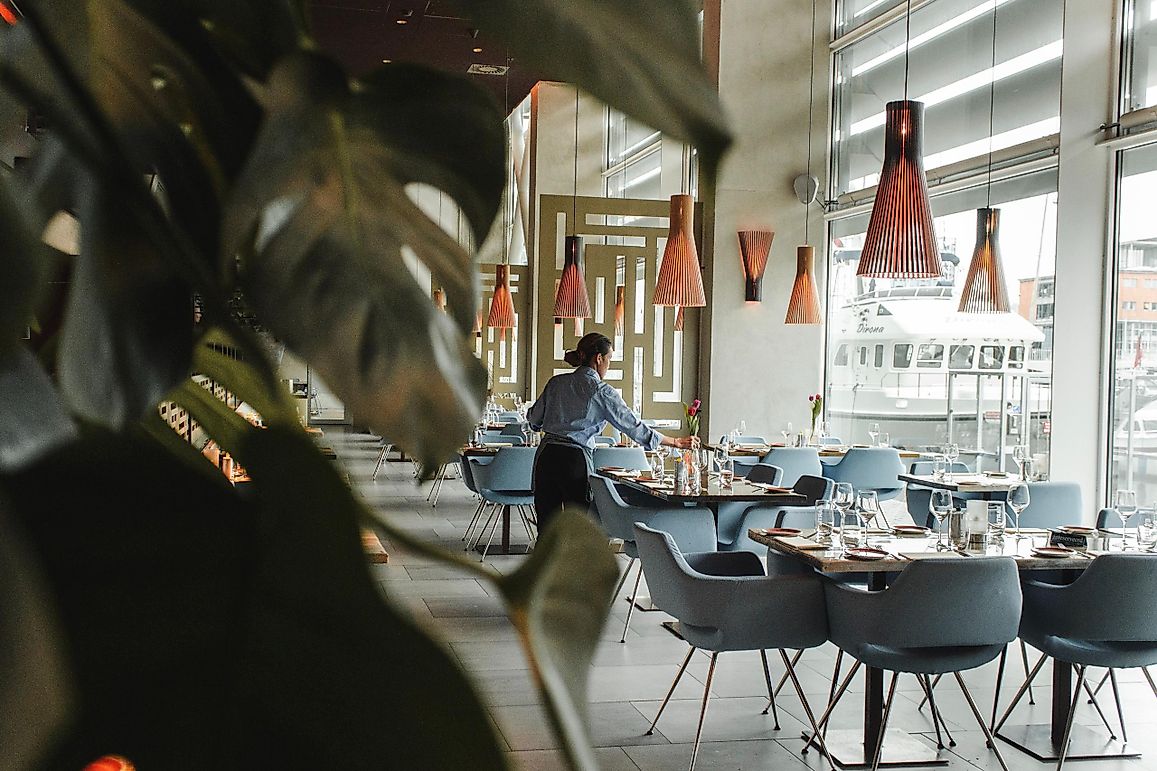 The restaurant industry was hit especially hard by the coronavirus pandemic, as many had to revert to take out and delivery only. Countless smaller restaurants had no choice but to close down, and for some, this could be permanent. Now, across the country restaurants are cautiously reopening, but things will not be the same for a long time.
As of May 7, just over half of the states in the U.S. had eased back on their public health restrictions, with more to follow suit soon. This is paving the way for eateries to open back up and allow customers inside.
Stipulations by State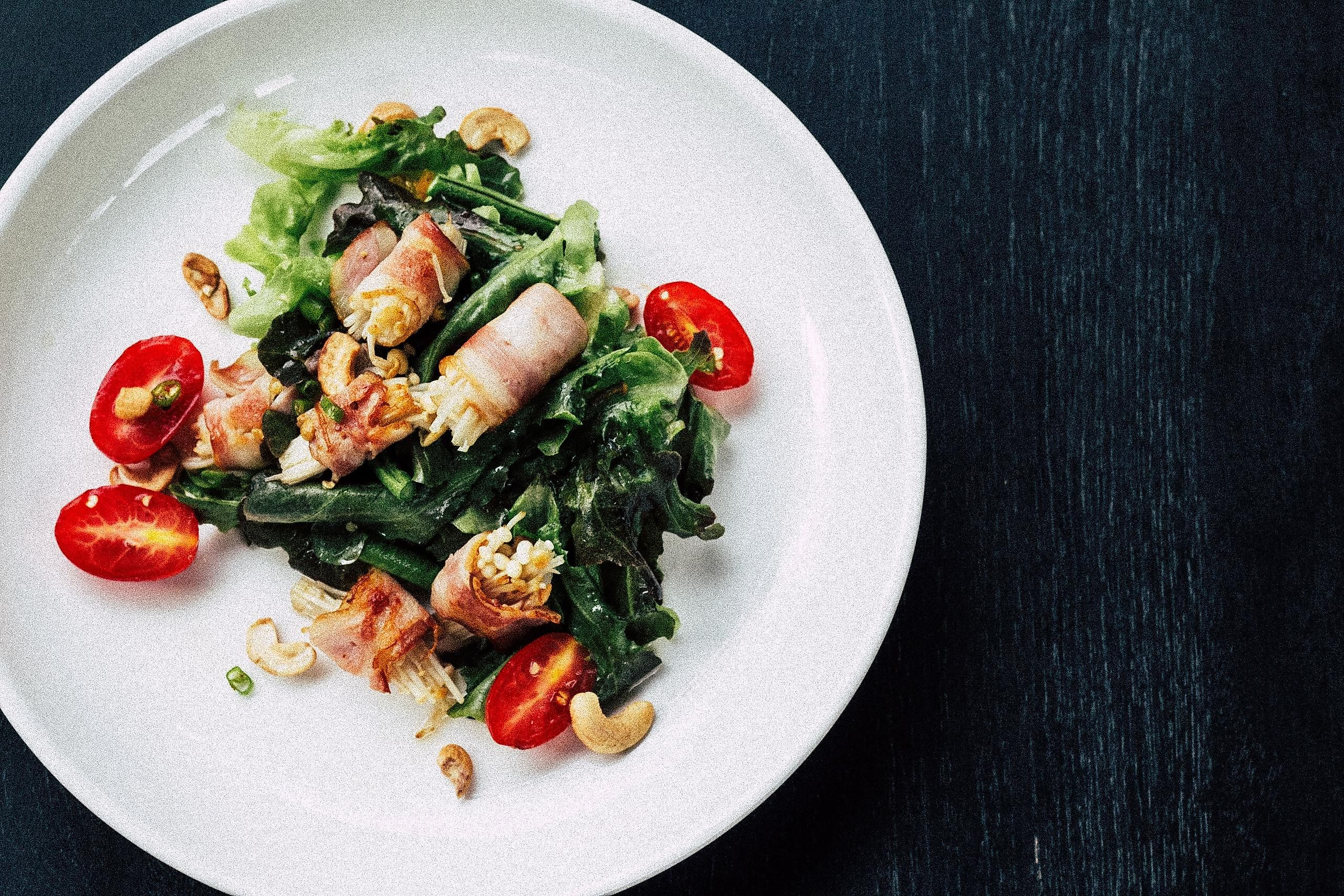 There are a number of states that are still shut down or have heavy restrictions, like New York, New Jersey, and California. Others like Virginia, Louisiana, and Oregon will start reopening soon. They are generally following phased approaches when it comes to getting businesses up and running.
States have different restrictions, so the regulations will vary depending on where – and when – you want to dine out. Expect to see face masks, paper menus, rolled silverware, and lots of empty tables in dining rooms. If you have questions, the best advice is to contact the restaurant directly. Here are a few examples of what different states are doing.
Georgia
Georgia was one of the first states that reopened after the lockdown, with restaurants given the option of reopening April 27. The required precautions included:
Employees must be trained on proper hygiene, including how to properly wash their hands and use hand sanitizers.
Employees have to wear masks at all times and must be instructed not to touch their faces.
Only pre-rolled silverware can be used
No more than six people allowed at a table
Only ten customers for every 500 square feet permitted inside at any given time
No self-service items. This includes buffets, salad bars, stations with utensils and condiments, self-service drinks.  
Indiana
Dine-in customers were welcomed back to Indiana restaurants on May 11, following the guidelines of Governor Eric Holcomb's "Back on Track" approach.
All kitchen staff and servers are required to wear face coverings
Restaurants will be operating at 50 percent capacity
No bar seating or live entertainment.
Texas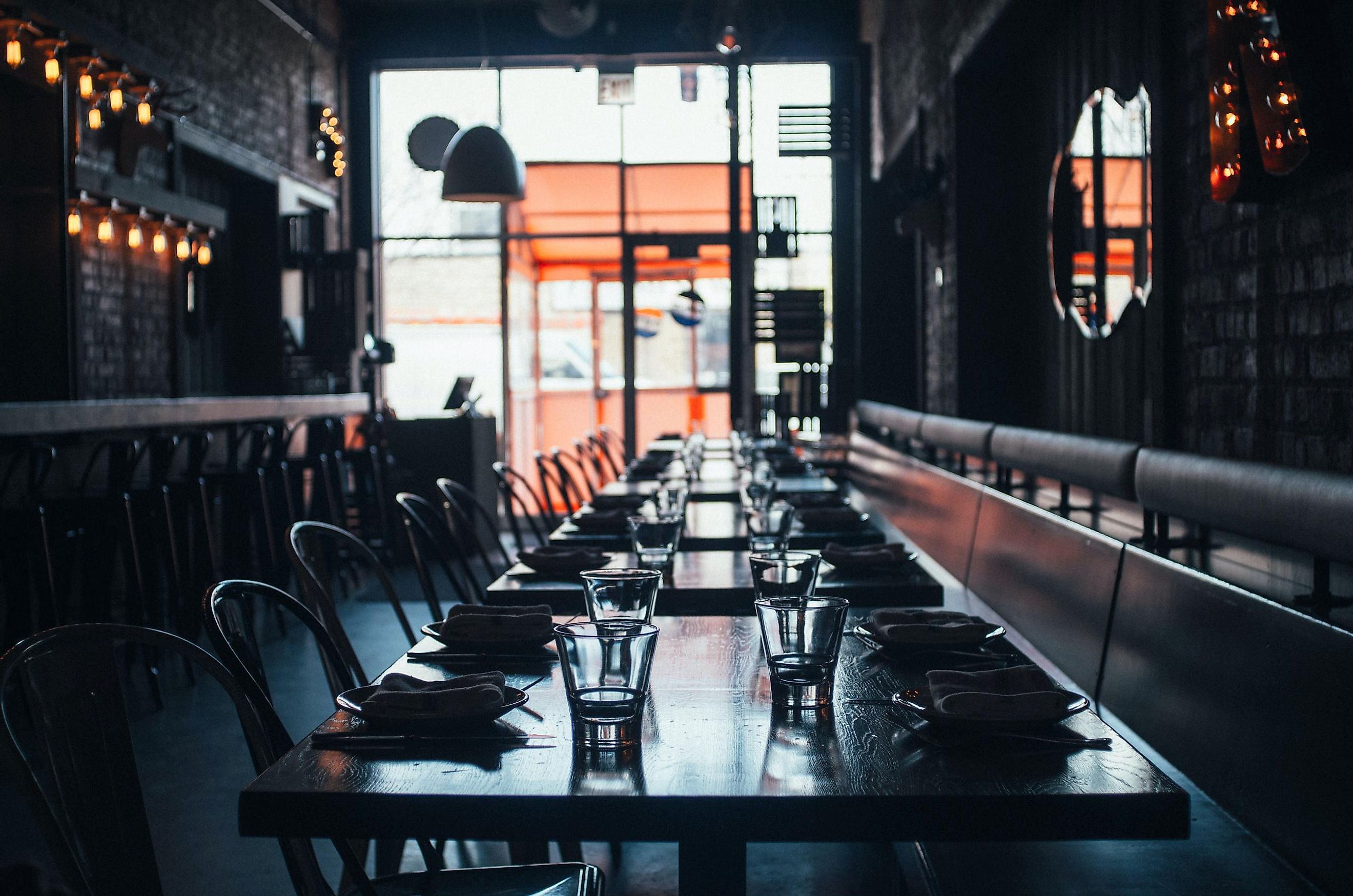 The Lone Star State allowed restaurants to reopen on May 1, starting with a capacity of just 25% in larger cities and 50% in rural counties that had five or less confirmed COVID-19 cases. In addition:
Only six people per table
People must sit six feet apart from each other
Condiments only served on request, and in single-use portions. You will not be seeing ketchup or mustard bottles.
Hand sanitizing stations are required at restaurant entrances
No self-serve buffets
Bars are closed, even if they serve food.
Florida
Florida's rollout started on May 11. Like other states, they have published hospitality reopening guidance standards. In addition to rules for monitoring employee health and hygiene, there are guidelines for employee training, cleaning, and sanitizing. Paper menus are not required, but reusable ones should be sanitized after use. Salad bars and buffets are permitted, but barriers should be used. At this stage, it seems as though employee face coverings are optional, and their use can be enforced at the employee's discretion.
About the Author
Ellen Kershner is a South Jersey-based writer who contributes to WorldAtlas.com, 55places.com, Natural Awakenings Magazine, Spryte Communications, Advanta Advertising, and Premier Legal Marketing. Her work has also been published by The Philadelphia Inquirer, Ed Hitzel's Restaurant Magazine, and the Burlington County NJ Trend newspaper group.  
This page was last updated on May 14, 2020.
Citations
Your MLA Citation
Your APA Citation
Your Chicago Citation
Your Harvard Citation
Remember to italicize the title of this article in your Harvard citation.