Society
COVID-19: Here Are Some Product Shortages Around The World
Toilet paper, food, and disinfectant wipes are becoming very difficult to find.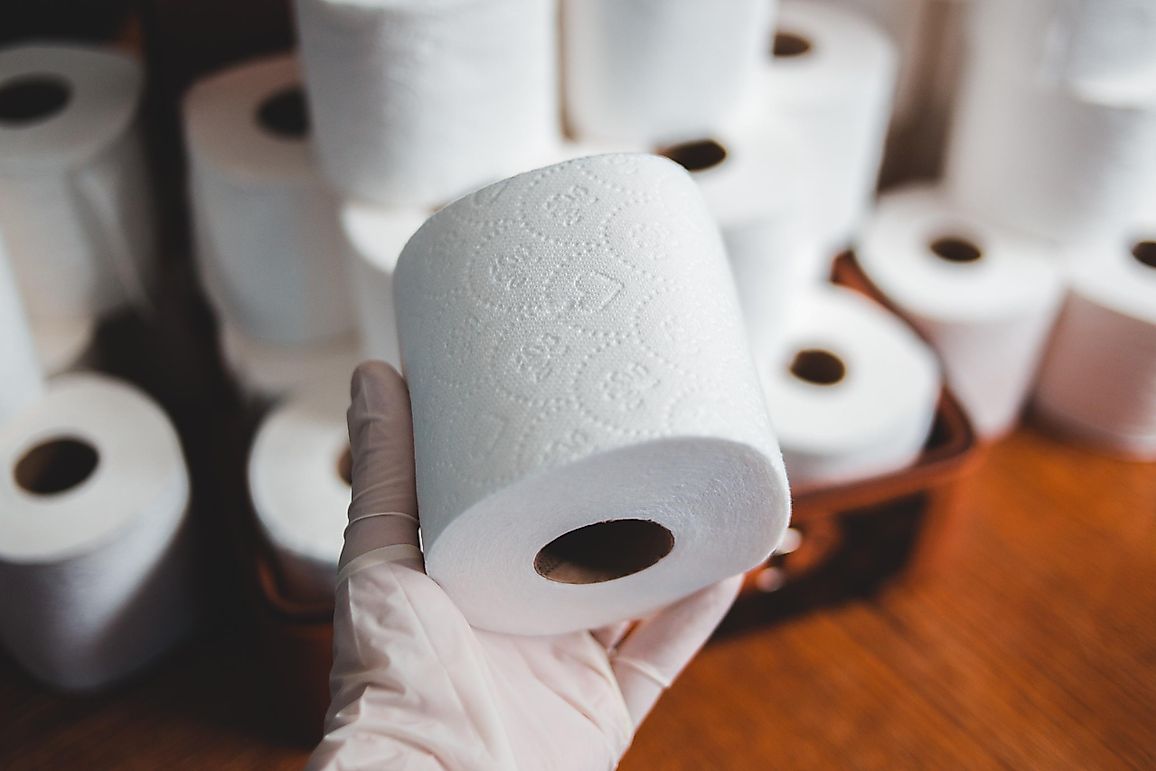 Pictures of empty grocery store shelves and long supermarket lines show how panic buying of food, pharmaceutical supplies, and hygiene products has led to product shortages around the world. Media outlets are also sharing stories about possible drug shortages. Although there is no way to predict how long the COVID-19 pandemic will last, understanding the facts can help reduce people's fears and anxieties about surviving the possibility of long-term isolation.
4. United States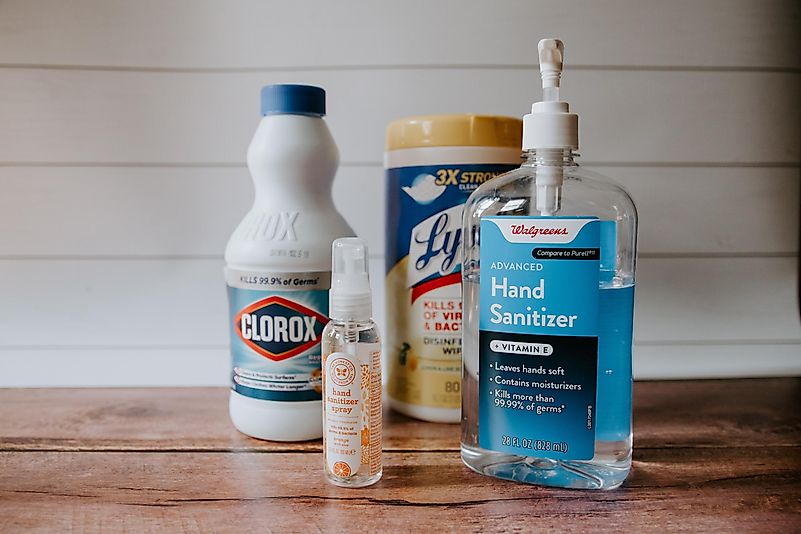 As stores struggle to replenish their inventories of toilet paper, anti-bacterial gel, canned soup, milk, meat, and chicken, it appears that the picture is not as grim as people think. North American Meat Institute CEO Julie Anna Potts stated that there is food in warehouses, and there is food being produced. Industry executives like Kroger CEO Rodney McMullen believe that as long as consumers refrain from hoarding, there will be no food shortages. "There is plenty of food in the supply chain," he said. He explained that the grocery business is always in the process of shipping and refilling store shelves, and added that his company is working around the clock.
McMullen also stated that stores get several deliveries each day, once a day, or every other day. Vendors that produce items like toilet paper and hand sanitizers are struggling a bit more to keep up with the high demand. Some have stopped producing less in-demand products to focus more on these.
3. Europe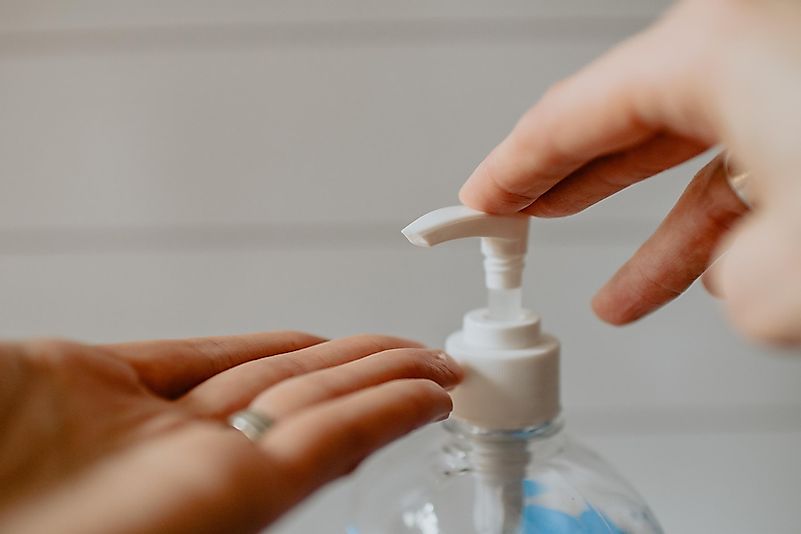 In the U.K., supermarkets have placed limits on in-store and online purchases of toilet paper, anti-bacterial wipes, hand soap, children's medications, and pasta. This is after the region's store shelves were emptied, following Public Health England's warning the public to "plan ahead" for possible quarantines. The government's chief scientific adviser Sir Patrick Vallance claimed that there was "absolutely no reason" for this kind of panic buying. Other items in short supply include bleach, tinned vegetables, water, anti-bacterial gels and sprays, and long-life milk.
Across Europe, government and industry officials have painted the same picture, calling for calm and ensuring the public that the only threat to the food supply is panic buying.
2. China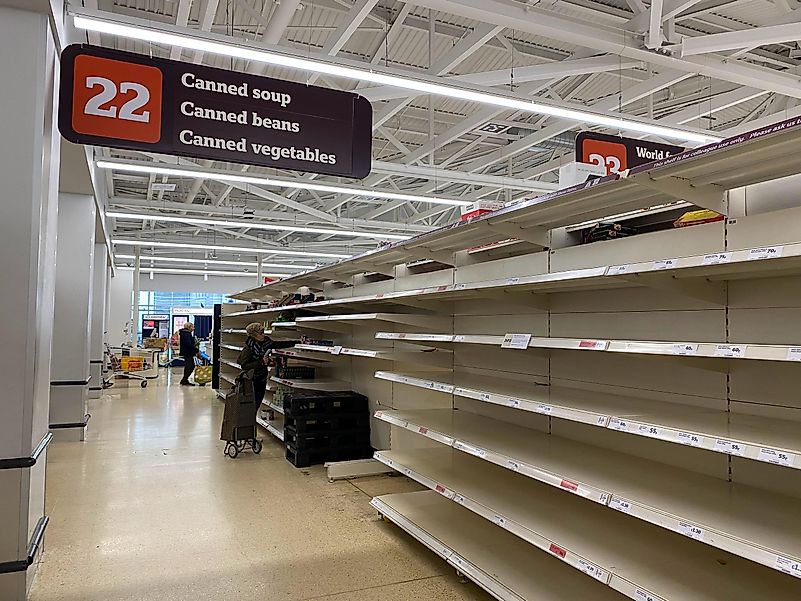 The rapid spread of COVID-19 in China cut farmers off from the supply of animal feed for their livestock, and many marketplaces were shut down. According to Business Insider, panic buying started in Hong Kong and spread to Singapore, Australia, the U.K., and the U.S.
1. Possible Drug and Medical Supply Shortages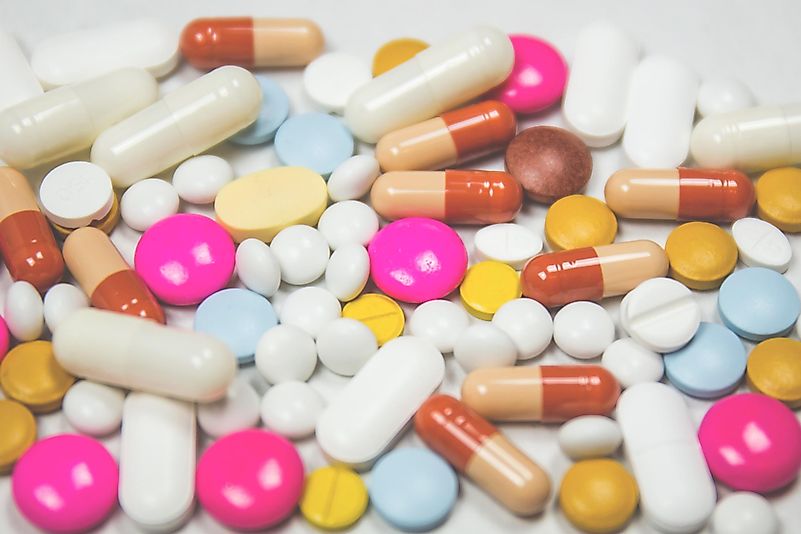 Logistical hurdles and labor shortages have also affected China's production of drugs. Along with India, China manufactures generic drugs that make up most of the prescriptions in the United States. China also produces 13% of the active pharmaceutical ingredients for the U.S. market. Some of the medicines that may be affected are heparin, acetaminophen, ibuprofen, and antibiotics.
It is not clear if and when these shortages will occur. The situation depends on how soon China and India can get back up to speed, and how wide the outbreak becomes. The New York Times also recently reported shortages of swabs and face masks to protect medical and healthcare workers.
About the Author
Ellen Kershner is a dynamic and resourceful marketing professional, with significant experience in supporting various internal and external marketing and communication projects. Her strengths include a reader-friendly, flexible writing style, outstanding customer relationship management skills, and a talent for meeting creative objectives and strict deadlines. She is a content writer for 55places.com, and also writes for Spryte Communications, Advanta Advertising, and Premier Legal Marketing. From 2008 to 2018, she was the Director of Marketing for Senior Salon Services, a company that manages salons in retirement and assisted living communities.
Ellen also worked in the Editorial Department of Shopper's Guide, a South Jersey publication with a circulation of 500,000. Her work has also been published by The Philadelphia Inquirer, Ed Hitzel's Restaurant Magazine, and the Burlington County NJ Trend newspaper group. She graduated with honors from The American University in Washington DC in 1986, and currently lives in Marlton, NJ.
This page was last updated on March 21, 2020.
Citations
Your MLA Citation
Your APA Citation
Your Chicago Citation
Your Harvard Citation
Remember to italicize the title of this article in your Harvard citation.