World Facts
Countries With The Lowest Proportions of Female Billionaires
Of the total 1,826 billionaires in the world, only about 197 are women as per the new Forbes list.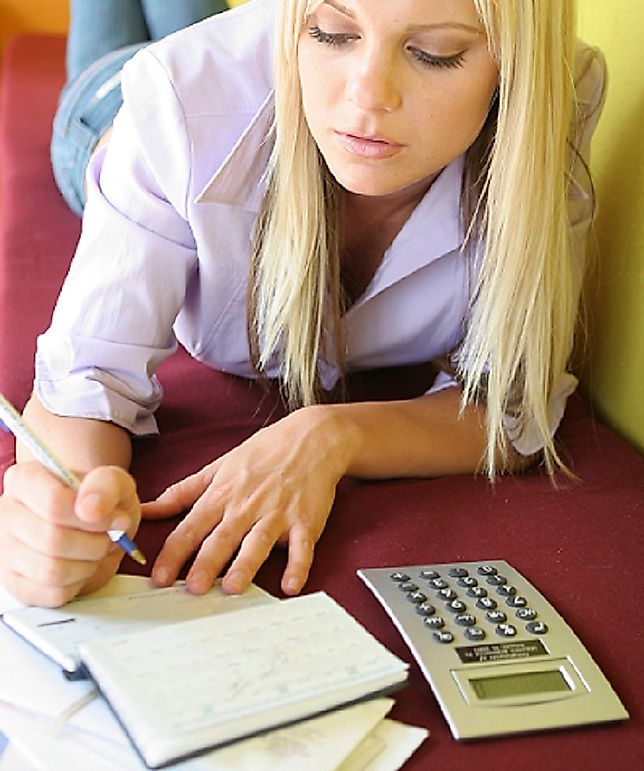 Globally, women are seen creating a great deal of wealth of their own, taking a full plunge into their careers, building their own houses, and have brought about changes in the financial arena by leading some of the world's biggest companies. However, it has been observed that, although women have reached the top, still in some countries there are few female billionaires as compared to males. Some 197 women stood in the new Forbes list of billionaires, and the main reason is discrimination and considering them inferior to males in the workplace. There are fewer self-made women as well, because many of them have acquired their wealth either by marriage or inheritance.
Causes for the Presence of Fewer Female Billionaires in Certain Countries
In the recent survey from Forbes, it was reported that out of 1,826 total billionaires in the world, only 197 are women. Such countries as Taiwan, Indonesia, Singapore, Malaysia, Norway, and Saudi Arabia have 0.00% of female billionaires. Whereas, in Russia, 1.14% are female billionaires, in Canada 2.56% are female billionaires and in the UK, the figure stands at 3.77%.
Southeast Asia
South East Asian countries have a lower number of female billionaires even though show an increase of 35% involvement in the senior management. Still in these countries, it is observed that there is no positive change shown in the women taking part in the senior management decision and they are still facing a stagnant role. Even an advanced country such as Japan which excels in every field shows lower participation of women in top roles that is merely 9%. After seeing these values, some countries have come forward with bills and quotas to be passed to empower women, to mentor them and give good childcare.
Female Billionaires In The Largest Economies
With the passage of time, though Western countries have seen a plunge being taken by women in top roles but it is also less than the country of China, which has a higher proportion of female billionaires. The reason being lower aspirations among the womenfolk and nuclear family are responsible for lack of care of the female child. Even in these countries, the succession factor also plays a prominent role as most of the billionaires are over 60 years of age and the next generation does not care about the wealth created by them.
The Middle East
Saudi Arabia is the richest country in the Middle East though it has lower female billionaires since women are not given independence in the country and they only inherit the wealth from males. Women in these countries often do not even have such basic freedoms as driving a car or even speaking to males in public.
Importance of Female Empowerment Moving into the Future
The special focus should be given on empowering the women as in the present times, they share equal status with males. Women empowerment will help them to take self-decision in every matter be it personal or financial, positive thing to bring a change in the society, overcoming every stigma and to create a self-image, focus, and self-improvement. The future of women empowerment also looks brighter as government of every country is making law to safeguard their rights, support from women's rights organizations and gender equality at the workplace and as a whole.
Which Country Has No Female Billionaires?
Countries without female billionaires include Taiwan, Indonesia, Singapore, and Malaysia.
Countries With The Lowest Proportion of Female Billionaires
| Rank | Country | No. of female billionaires | No. of male billionaires | % of billionaires who are female |
| --- | --- | --- | --- | --- |
| 1 | Taiwan | 0.00 | 33.00 | 0.00 |
| 2 | Indonesia | 0.00 | 23.00 | 0.00 |
| 3 | Singapore | 0.00 | 19.00 | 0.00 |
| 4 | Malaysia | 0.00 | 12.00 | 0.00 |
| 5 | Philippines | 0.00 | 10.00 | 0.00 |
| 6 | Norway | 0.00 | 10.00 | 0.00 |
| 7 | Saudi Arabia | 0.00 | 10.00 | 0.00 |
| 8 | Russia | 1.00 | 87.00 | 1.14 |
| 9 | Canada | 1.00 | 38.00 | 2.56 |
| 10 | UK | 2.00 | 50.00 | 3.77 |
This page was last updated on April 25, 2017.
Citations
Your MLA Citation
Your APA Citation
Your Chicago Citation
Your Harvard Citation
Remember to italicize the title of this article in your Harvard citation.