Society
Countries Where Working Men Are Least Likely To Be Bosses
Less than 2% of all working men employ other people in Romania, Ukraine, and Moldova.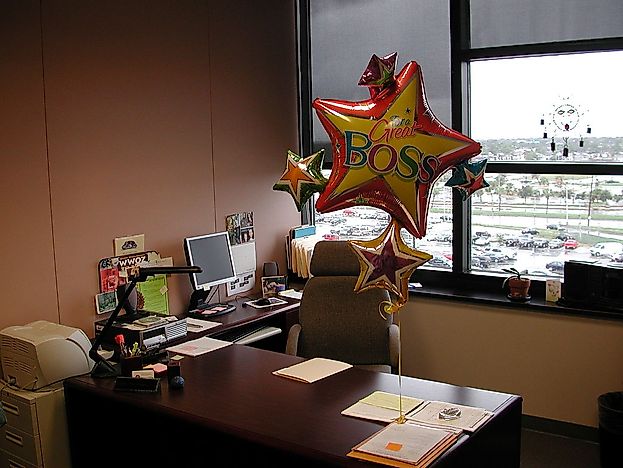 Countries around the world are struggling to contain the ever-rising level of unemployment. Even with the industrialization and entrepreneurship, there are still low levels of employment. Unemployment has led to a surge in crime rate, low living standards, lack of access to basic social amenities and slow economic growth. According to International Labor Organization, unemployment is higher in developing countries compared to developed nations. In some countries, employed people are likely to provide employment for others. The number of employed men with others working under them is higher in Greece and Italy. However, there are countries where working men are least likely to be bosses. These countries include;

Moldova
Moldova is one of the countries with low open unemployment as a result of the scarcity of employment opportunities. Low employment is due to low firm entry and the slow expansion of the existing companies. The rate of job destruction is also high in Moldova with a lot of people resigning from their jobs. The employed or the self-employed have very few people working under them. Only 1% of working men are employing others. The low number of bosses is a result of inadequate compensation and the high cost of doing businesses. Other administrative barriers also make it a challenge to employ and work with others.
Romania
Romania economy is slowly but steadily recovering from the effects of economic crisis. Multinational firms are also setting up in Romania making graduate jobs available especially in cities like Bucharest. The government is also opening up public sectors especially the energy and telecommunication sector. With the open employment opportunities in Romania, few working men have employees working under them. Only 1.5% of the employed men have people working under them. People will prefer working in the industries and public sector rather than work under an individual because of the better remuneration and other benefits offered by the government.
Ukraine
Ukraine has not suffered from a high rate of unemployment despite the military crisis after power change. Unemployment has been caused by the internal migration of people moving away from war-prone areas. The number of working men employing other has been very low in Ukraine. Only 1.6% of the working men are bosses. The low number of working men employing others is due to the high number of working population who are migrating to other countries for safety and better living standards. An imbalance in the labor market, lack of skills to match the job description and the quality of jobs being offered are also some of the factors that have led to such low levels of male bosses.
Conclusion
Norway, Lithuania, Luxembourg, United Kingdom, Panama, Iran, and Slovakia are also some of the countries where very few working men are employing others. While most of these economies are stable and growing, few men are employers because of the inadequate legislations to regulate employment by the self-employed people. Also, poor remuneration and poor working conditions in countries like Iran have discouraged people from seeking employment from individuals who either own a business or run a workshop.
Countries Where Working Men Are Least Likely To Be Bosses
| Rank | Country | % of Working Men Employing Others |
| --- | --- | --- |
| 1 | Moldova | 1.0% |
| 2 | Romania | 1.5% |
| 3 | Ukraine | 1.6% |
| 4 | Norway | 2.9% |
| 5 | Lithuania | 3.3% |
| 6 | Luxembourg | 3.4% |
| 7 | United Kingdom | 3.5% |
| 8 | Panama | 3.7% |
| 9 | Iran | 4.1% |
| 10 | Slovakia | 4.3% |