Environment
Could Sasha, A Cat From Northern Ireland, Be The World's Oldest?
Sasha is reported to be 31 years old and could take over the title for the world's oldest domestic cat.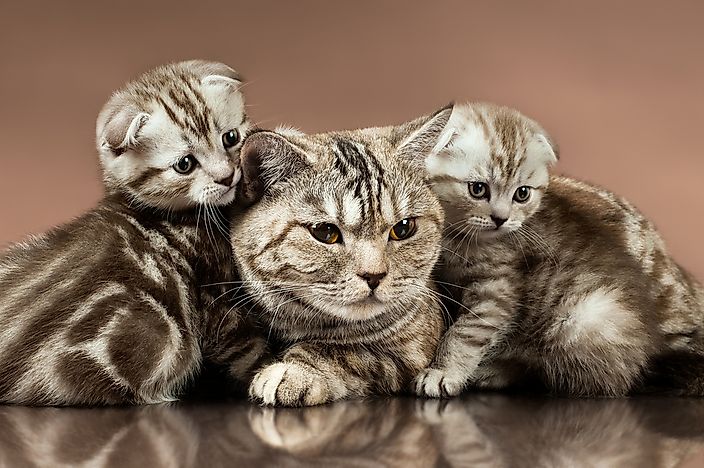 A cat with a tragic early life could now be on record as the world's oldest living cat! Sasha, the cat, is 31 years old, and the apple her owner's eye. Her age is the equivalent of 141 human years and, despite this fact, she successfully went through a life-saving operation very recently.
The Discovery Of Sasha
In 1991, Sasha was discovered is an extremely forlorn state by her present owner Beth O'Neill from Newtownabbey, Northern Ireland. She was found at stables close to Beth's home in a battered and bruised state. Beth informed the Belfast Telegraph that at the time of her discovery, Sasha was constantly crying, could hardly walk, and was at the mercy of a Jack Russell who appeared to be ready to pounce on her. At first, Beth was scared to take her home in case she had cat flu. However, upon inspection by a vet, Sasha was found to be free of infection and her age at that time was determined to be roughly five years. The vet also explained that a dent on Sasha's body was probably the result of an old injury which was caused either by someone or a car hitting her. Relieved, Beth and her daughter brought Sasha home.
Sasha's Forever Home
Since then, Sasha has led a full and spirited life, often moving out in search of adventures. But she always came home, Beth says. According to her, Sasha has a fantastic nature. She is the boss of the house and is highly efficient at disciplining the dogs in the house.
Beth says that although Sasha is an old lady now, she is not doing too bad. Sasha might no longer be climbing the fence to visit the neighbors but she does go out to the garden on sunny days and sleeps for most of the day.
Sasha's Recent Rise To Fame
Recently, Sasha underwent an operation to remove a growth from her nose when the vets treating her mentioned that she could be the world's oldest living cat. By coincidence, the vet treating Sasha at Vets4Pets is also named Sasha. Thus, Beth thanks Sasha for curing Sasha.
Beth is now thinking about applying for the Guinness World Record.
The average lifespan for a domesticated cat ranges between 13 and 17 years, but Sasha is already 31.
A spokeswoman for the Guinness World Records said that they are eager to hear Sasha's story. The record of the "oldest cat in the world" has always been an iconic record category and they are always interested to learn about new potential record holders.
30-year-old Scooter, a Tom from Texas, was the last feline to hold the record. He passed away last year and the position left by him is yet to be replaced.