Business
Companies That Produce The Most Cleaning Supplies
Clorox, 3M, Proctor & Gamble, and Reckitt Benckiser are some of the largest producers of cleaning supplies in the world.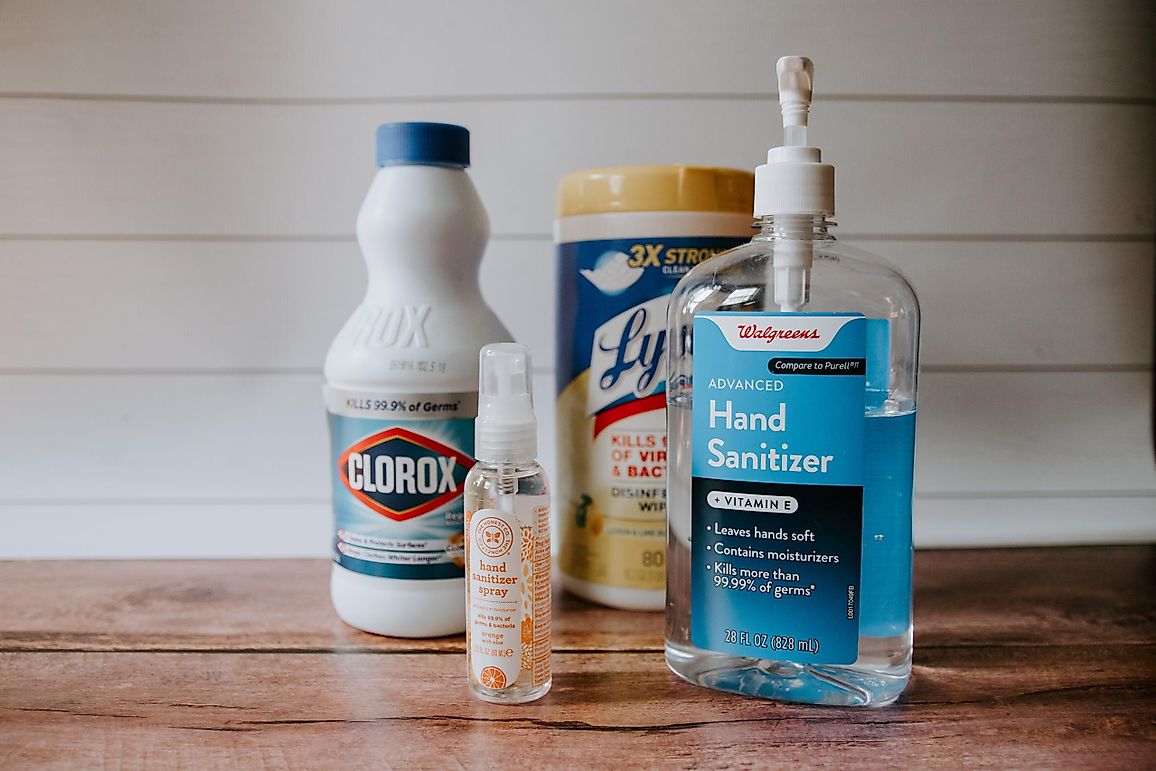 The coronavirus pandemic has caused sales of cleaning products to surge around the world. Within weeks of its onset, store shelves had been emptied of hand sanitizers, disinfecting sprays, disinfecting wipes, bleach, and other items. Statista.com reported that in March 2020, sales for some of these items increased by leaps and bounds:
Aerosol disinfectants:     +385.3%
Bath & shower wipes:    +180%
Multipurpose cleaners:    +148.2%
During this time, retail sales in most sectors had declined. However, stores like health & personal care stores, food & beverage stores, and general merchandise stores that sell cleaning products had shown increased sales. CNN Business reported that although the stock market had tanked, shares of companies that produce cleaning supplies were rallying. Here are some of the largest in the world.
Proctor & Gamble ($67.7 billion estimated annual revenue)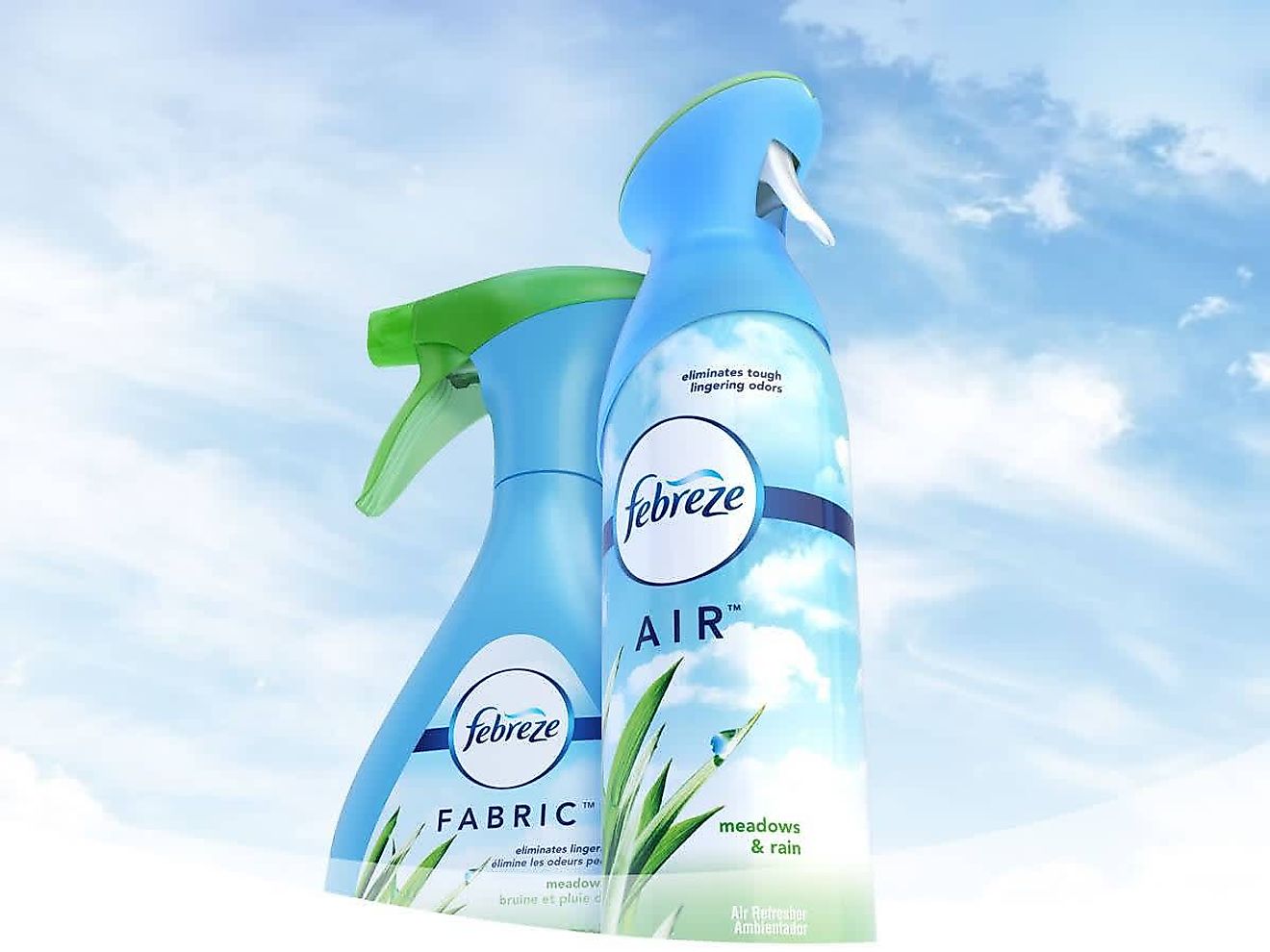 Most people are familiar with this Cincinnati, Ohio-based company. Some of Proctor & Gamble's best-known products include Charmin toilet paper, Bounty paper towels, Comet cleaner, Dawn and Cascade dish detergents, and Febreze. P & G was founded in 1837, and also has an industrial product division that supplies cleaning products and disinfectants to medical, foodservice, hospitality, plus other industries.
BASF Corp. ($65.6 billion estimated annual revenue)
This German-based company is the second-largest international chemical manufacturer and has a North American headquarters in New Jersey. BASF makes cleaning products and disinfectants. One of its biggest is the Green-Shield® algaecide-disinfectant.
3M Company ($32.1 billion)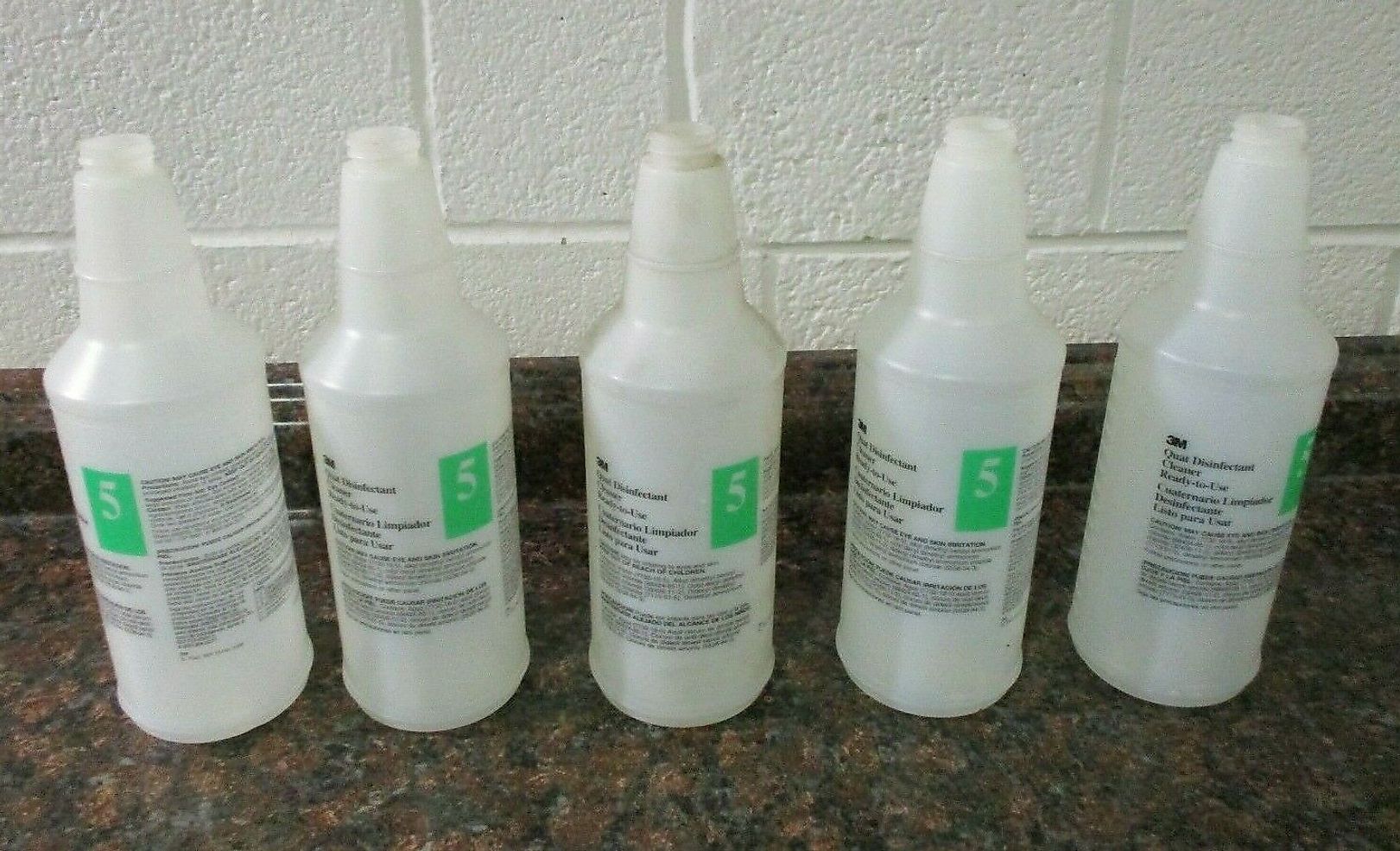 Based in St. Paul, Minnesota, 3M was founded in 1902. 3M produces a wide range of products, including its famous Scotch Tape, Nexcare bandages, ACE braces, Scotch-Brite cleaning tools, and Post-it note pads. 3M also supplies chemicals and produces a range of disinfectants for commercial buildings, schools, and hospitals.  
Kimberly-Clark ($18.5 billion)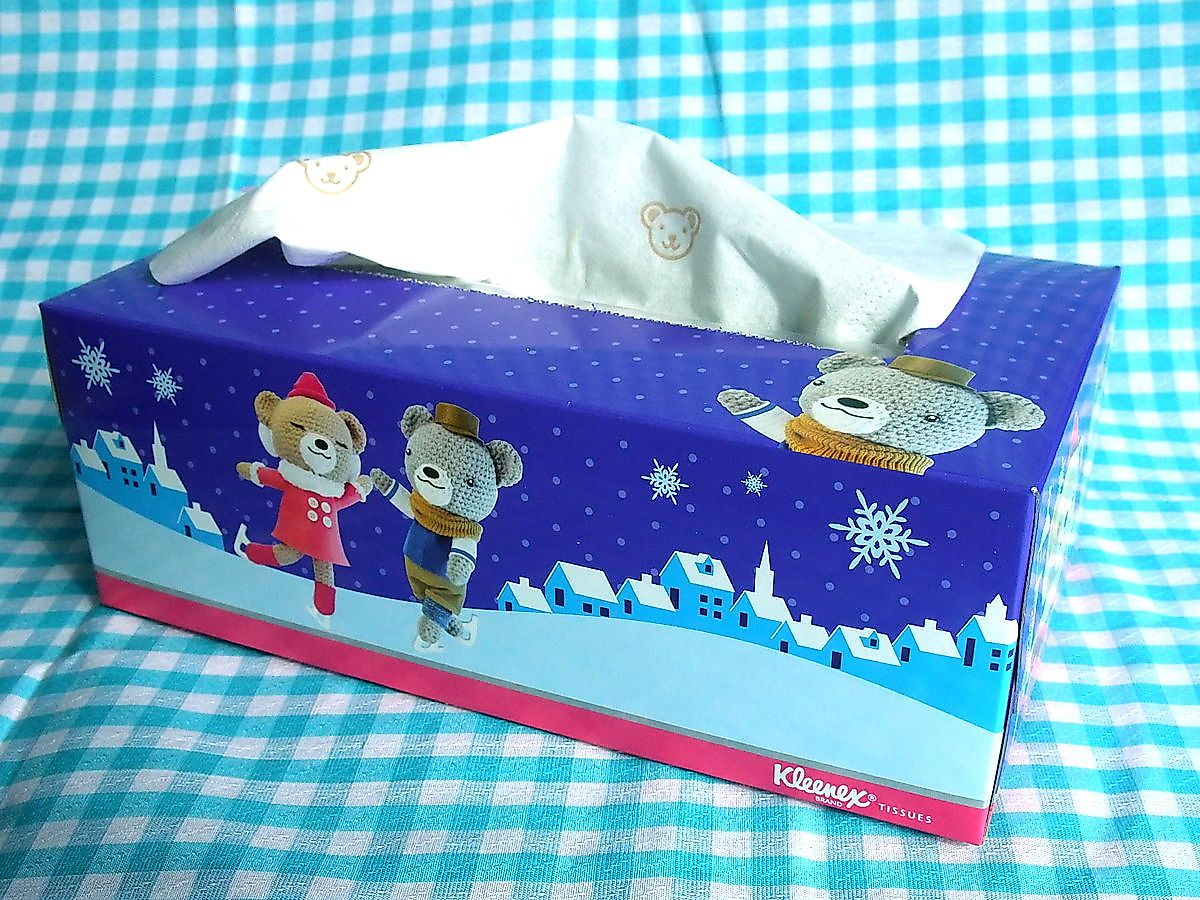 This well-known company was established back in 1872, and is headquartered in Irving, Texas. The company's best-known products include Scott paper towels and toilet paper, and Kleenex tissues. The company's professional division provides industrial hygiene solutions, like face masks, sanitizing products, and disinfectant wipes. 
Reckitt Benckiser ($15.5 billion)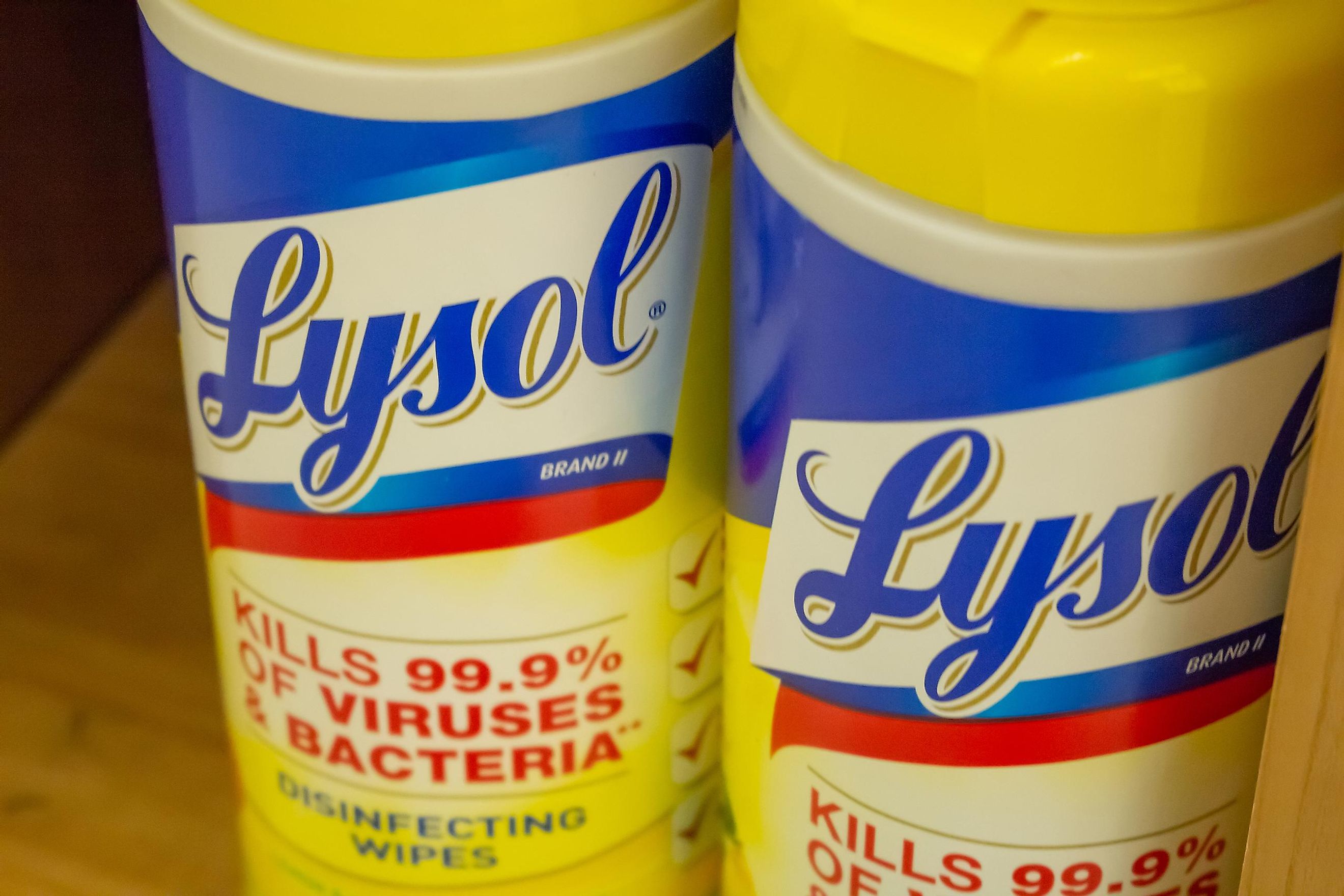 If you were wondering where Lysol comes from, here is your answer. This company is based in the UK, and created Lysol in 1889 to fight a cholera epidemic in Germany; it was also used during the 1918 flu epidemic. Reckitt Benckiser also manufactures Finish dish detergent, Mucinex, Woolite, Calgon, and Air Wick.
Ecolab, Inc. ($14.9 billion)
Also based in Minnesota (like 3M), Ecolab manufactures industrial cleaning products for shopping malls, convenience stores, big box stores, groceries, commercial laundries, and other industries. Its disinfectants are used for sanitizing medical center surfaces, cleaning athletic equipment, and many other uses.
S.C. Johnson & Son, Inc. ($10.5 billion)
Formerly known as formerly SC Johnson Wax, S.C. Johnson & Son, Inc. is not to be confused with Johnson & Johnson. Some of S.C.'s most familiar brands include Drano, Fantastik, Glade, Windex, Pledge, Ziplock, and Off! Bug spray.   
Clorox ($6.2 billion)
No article about disinfectants would be complete without mentioning Clorox bleach. It was introduced as an industrial cleaner in 1913, and the company has expanded to include all-purpose cleaners, sanitizers, mildew removers, laundry products, cleaning wipes, and disinfectants. Clorox also manufactures Pine-Sol, Brita water filters, and Burt's Bees beauty products.
Cleaning Guidelines
As business begins to reopen, it is important to adhere to CDC guidelines when cleaning. To start, disposable gloves should always be worn when cleaning and disinfecting. Surfaces should first be cleaned with soap and water, then disinfectant. High-touch surfaces like doorknobs, light switches, toilets, sinks, desks, and tables should be cleaned more frequently. It is also essential to read cleaning product labels. Only use EPA-registered disinfectants or diluted household bleach solutions. If you are not sure that a business is following these rules, be sure to ask questions. For more information, visit cdc.cov.
About the Author
Ellen Kershner is a South Jersey-based writer who contributes to WorldAtlas.com, 55places.com, Natural Awakenings Magazine, Spryte Communications, Advanta Advertising, and Premier Legal Marketing. Her work has also been published by The Philadelphia Inquirer, Ed Hitzel's Restaurant Magazine, and the Burlington County NJ Trend newspaper group.  
This page was last updated on May 23, 2020.
Citations
Your MLA Citation
Your APA Citation
Your Chicago Citation
Your Harvard Citation
Remember to italicize the title of this article in your Harvard citation.