Society
Cities Where There Have Been COVID-19 Lockdown Protests
This movement to lift restrictions and end the COVID-19 lockdown is gaining traction, as others join in, protesting their local governments and clamoring to get their freedom back.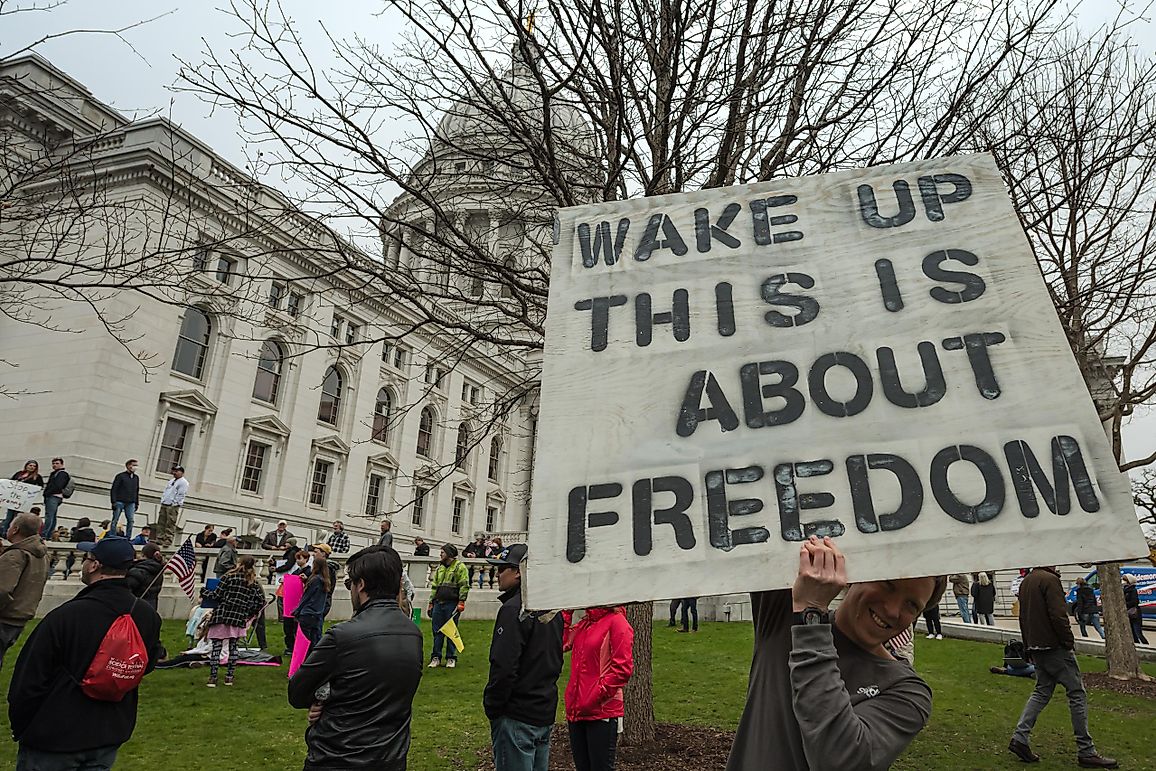 The COVID-19 pandemic seems to be progressing in stages, with no definite timeline. Forbes.com broke this stage theory down, describing each phase. Phase One was the primary infection stage, where the virus ran rampant without being managed. Phase Two saw the rise of social distancing, through shutdowns of businesses, schools, and public gathering places like parks, stadiums, and beaches.
Phase Three, or the Management Phase, is predicted to last into 2021. Pandemic Management Protocols are the new way of life, guiding how people congregate, eat, work, travel, and connect. It is being managed by society, schools, companies, and governments. It applies to wearing face masks, sanitary and hygiene protocols, and limits on the number of people that can assemble in one place.
Stuck in Between
Forbes predicts that Phase Four, or Eradication, will happen starting in the spring of 2021 when a vaccine becomes available. As of May 2020, the world is caught in Phase Three, and for the majority, this way of life is getting old. Humans are by nature social creatures and are chomping at the bit to return to the old way of life. Wanting to get back out there as soon as possible is a priority for the masses, even though many are still quite fearful of catching the coronavirus.
Business owners have been hit hard by lockdowns, with small companies feeling the brunt of the economic downturn. While some are only earning a fraction of their prior profits, others have had no choice but to shut down. Without a source of income, business owners have been participating in COVID-19 lockdown protests. This movement is gaining traction, as others join in, protesting their local governments and clamoring to get their freedom back. This is being seen in cities around the world, as local and regional governments struggle to achieve a balance between stopping the virus from spreading and building back their countries' economies.
Michigan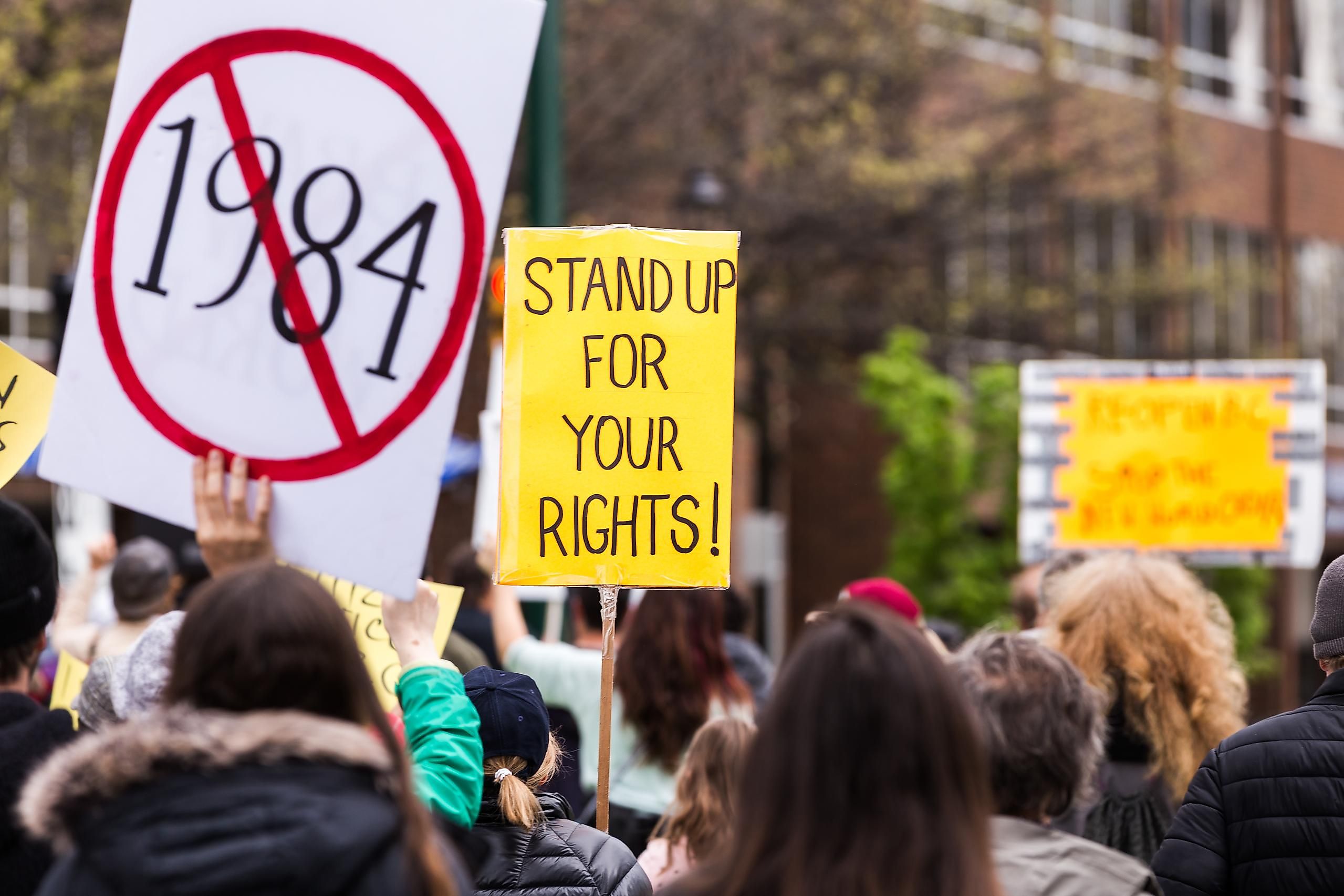 "Operation Gridlock" was one of the United States' first lockdown protests. It happened at the Michigan state Capitol in Lansing on April 30, 2020, and was led by the Michigan Conservative Coalition and the Michigan Freedom Fund. Protestors (some armed) went into the building, demanding access to the legislative chambers. Some of them were not practicing social distancing, and others were not wearing face masks. Two weeks later, armed protestors returned, gathering at the steps once again. Protestors in other states claim that the first Michigan protest inspired them to follow suit.
San Diego
The San Diego Union-Tribune reported that hundreds of people gathered at Pacific Beach On April 26, demanding that area businesses reopen. That same day, a smaller protest took place in Imperial Beach. The day before, approximately 75 to 100 protestors held a rally against Encinitas beach closures; three were arrested for not following public health orders.
Portland, Oregon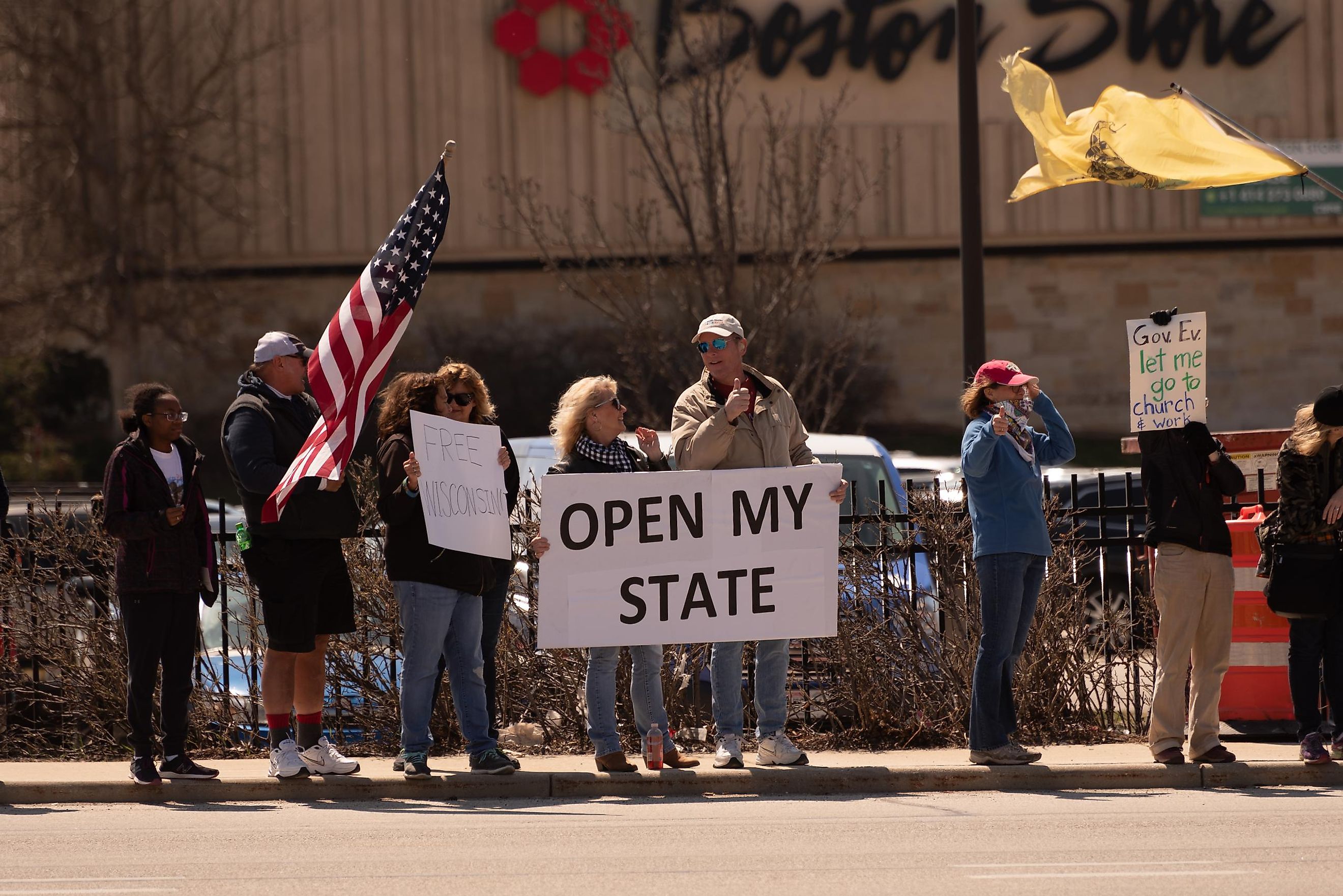 On May 2, hundreds rallied against Oregon Gov. Kate Brown's stay-at-home order. The state has been on lockdown since March 23. Most businesses were closed, and strict social distancing measures implemented. Participant Manulani Lopes said that her family was "plowing through" all of their savings, and did not know how they could continue feeding their family. "It is our right to work; we have that right to work," said Lopes. "We will take precautions."
New York State
There have been several protests throughout New York State, including Long Island, Buffalo, and Albany. New York City protestors took part in "MAGA May Day" rallies, which also took place in cities across the U.S. on May 1. New York Gov. Andrew Cuomo criticizes the protestors for gathering without masks; he told them that they had "no right" to put other people at risk. New York has been hardest hit by the pandemic, and Cuomo has been very vocal about his opinions. He stated that though he understands how frustrated people are, reopening the economy too soon will endanger public health.
Santiago
France24.com reported a violent clash between police and protestors in Santiago, Chile, on May 18. The city-wide lockdown has led to dire warnings of food shortages. During the demonstration, people threw rocks, burned woodpiles, and shouted in this poor section of the city. In response, police sprayed water cannons and tear gas to break up the crowd. Santiago has been in lockdown since mid-April.
Germany
Many anti-lockdown protests have taken place in German cities, including Stuttgart, Munich, and Berlin. On May 16, more than 5,000 gathered in Stuttgart; police had to move them to different locations to enforce social distancing. More than 1,000 gathered in Berlin that same day at various sites. Although the majority were peaceful, some promoted anti-Semitic conspiracy theories and right-wing slogans. There were clashes between some protesters and counter-protesters.
Warsaw
Over the weekend of May 16, police had to use teargas against protestors in Warsaw. The officers claimed that the protest was against the law since it had not been approved ahead of time. Dozens of people were arrested.
London
Approximately 50 protestors gathered in Hyde Park on May 16 in a relatively small demonstration. London's lockdown began in March, as residents here are also feeling quarantine fatigue. Social distancing rules were ignored, and nineteen people were arrested that day. One protestor stated his concerns for "the impacts of lockdown on people with mental illness."  An earlier protest took place on May 9 in Westminster Bridge, with about 40 people. Some were holding banners with messages such as "we will not be tricked, tracked, and trapped."
India
On May 9, migrant workers here violated social distancing policies in a protest organized to raise awareness about their ongoing plight. These workers have lost jobs and have been prevented from traveling to their homes because of lockdown rules. This protest also resulted in clashes with police.
Brussels
In a peaceful May 7 protest, Belgian restaurant workers laid down chefs' jackets at the Grand Place square. This was done to show the economic downfall of social distancing in their workplaces.
About the Author
Ellen Kershner is a South Jersey-based writer who contributes to WorldAtlas.com, 55places.com, Natural Awakenings Magazine, Spryte Communications, Advanta Advertising, and Premier Legal Marketing. Her work has also been published by The Philadelphia Inquirer, Ed Hitzel's Restaurant Magazine, and the Burlington County NJ Trend newspaper group.  
This page was last updated on May 21, 2020.
Citations
Your MLA Citation
Your APA Citation
Your Chicago Citation
Your Harvard Citation
Remember to italicize the title of this article in your Harvard citation.