Did You Know
Can Humans Really Glow In The Dark?
If you think you can walk around at night and see people glowing, we will have to disappoint you and say that it won't happen. However, humans do possess their own version of bioluminescence.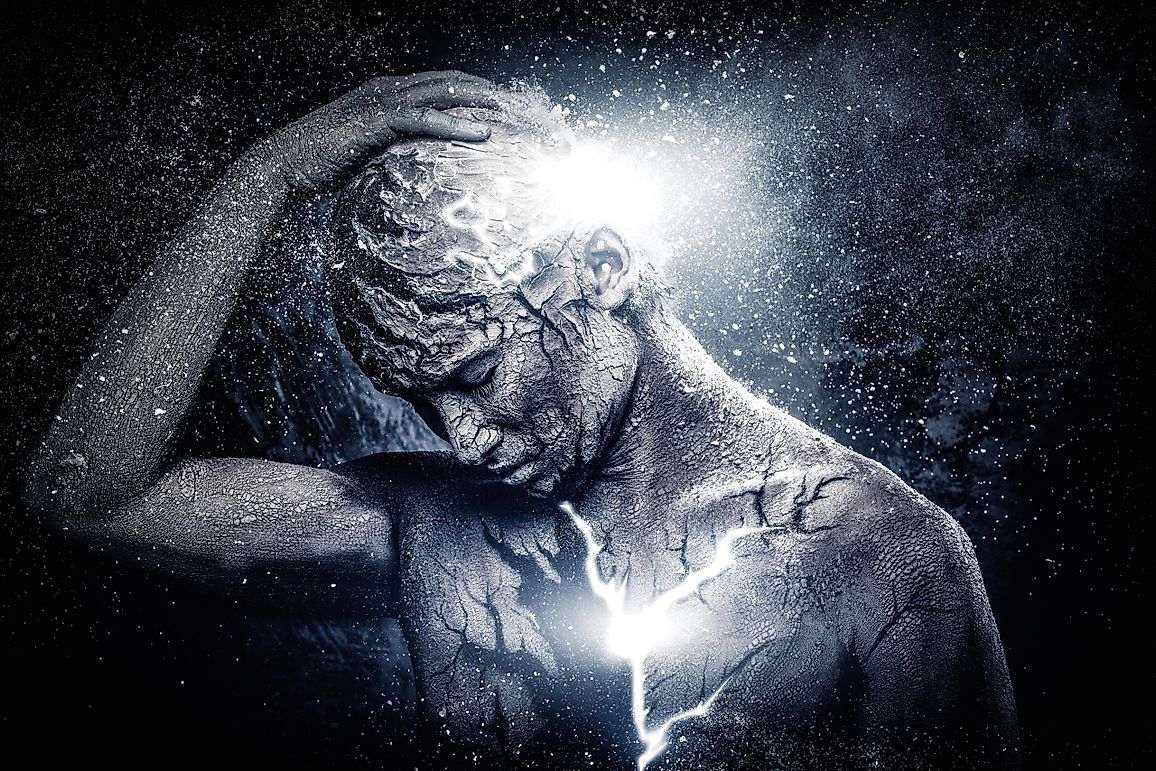 Yes, they can! Well, in a way, at least.
If you think you can walk around at night and see people glowing, we will have to disappoint you and say that it won't happen. However, humans do possess their own version of bioluminescence.
The first thing that comes to mind when bioluminescence is mentioned are creatures that habituate the deep seas. One example would be the anglerfish. This fish uses a large number of bacteria to light up an organ that points out of the top of its head. It uses that light to surprise its prey and catch them. It is a bit different in humans.
A Glow That Is Invisible To The Eye
There was a study from 2009 that was conducted in Japan that revealed that bioluminescence is possible in humans. It exists even in visible light, but the problem is our eyes are too weak to see it. Yes, humans actually constantly glow a bit, but our eyes do not have the receptors needed to pick it up. The best way to describe this glow would be like a glimmer.
The researchers from the Tohoku Institute of Technology in Japan found out that the intensity of the glow that our bodies continuously emits is 1,000 times lower than the sensitivity of our eyes. This is the main reason why we are not able to see this glow. 
This discovery was made using special cameras that are extremely sensitive. The scientists responsible for the discovery used these cameras to monitor five male volunteers. They did so for 20 minutes every three hours over three days. These test subjects were put in a special light-tight room for scientists to be able to conduct this experiment.
Daytime Glow
What they found out was astounding. The test subjects were constantly glowing throughout the day. The brightest spots on their bodies were around the cheeks, neck, forehead, and the glow was at its most intense in the late afternoon. On the other hand, the bioluminescence was weakest during the night.
Many might suggest that this glow was the result of infrared radiation that was caused by the heat. The pictures released by the scientists sure make it seem that way. However, this is not the case. The signals seen on the images are photons made by visible light. They are light particles and are in no way caused by heat.
The Power Of Sunlight
The reason this is happening is actually a side-effect of our metabolisms. Bioluminescence that appears in humans is the result of extremely reactive free radicals in our bodies interacting with proteins and lipids. To put it more simply, certain molecules get way too excited, and then they react with fluorophores, which results in photons. And that is exactly where we get our glow from, the photons.
The reason why parts around our head glow more than others is that those parts are affected by sunlight more than others. This affects the melanin in our skin and ends up triggering the reaction of bioluminescence more than in other areas. The glow is also supposedly tied to our biological clocks. This is why we glow the brightest in the afternoon because we use up the most energy then.
About the Author
Antonia is a sociologist and an anglicist by education, but a writer and a behavior enthusiast by inclination. If she's not writing, editing or reading, you can usually find her snuggling with her huge dog or being obsessed with a new true-crime podcast. She also has a (questionably) healthy appreciation for avocados and Seinfeld.
This page was last updated on May 10, 2020.
Citations
Your MLA Citation
Your APA Citation
Your Chicago Citation
Your Harvard Citation
Remember to italicize the title of this article in your Harvard citation.