Society
Boko Haram - International Terrorist Organizations
Boko Haram has wreaked havoc in Nigeria and neighboring countries, though international assistance is increasingly helping to turn back the tide on their violence.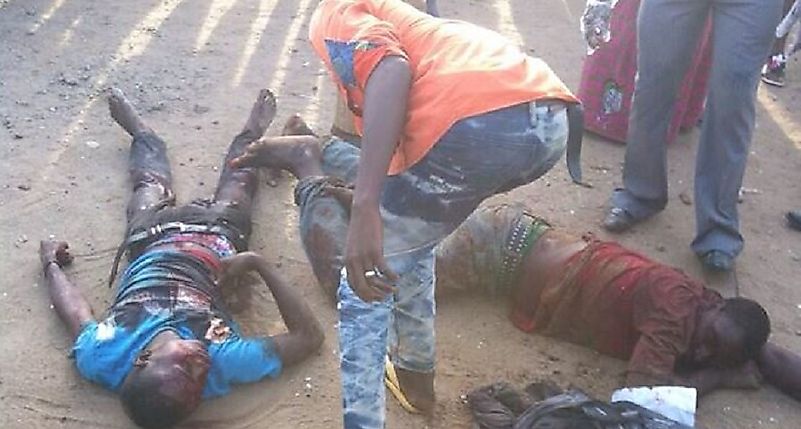 Founding
The founder of Boko Haram was a man named Mohammed Yusuf. A radical Islamist, Yusuf was born in 1970 in Nigeria, and died in 2009. He began as the leader of a Nigerian Muslim sect which grew to become what is now Boko Haram in 2002. Yusuf was such a powerful force within the radical organization that he served as its spiritual and military leader alike. He died during a July 2009 uprising, when he was captured by Nigerian forces and subsequently publically executed. In Arabic, Boko Haram means "People Committed to the Propagation of the Prophet's Teachings & Jihad". One of the main tenants at the center of the movement is the belief that any person identifying as a Muslim must not participate in any type of social or political activity which they believe is a part of Western society or its cultural practices.
Membership
Boko Haram is based in Africa, and can be found centered in Nigeria, as well as in such neighboring countries as Chad, Niger, Benin, and Cameroon to a lesser extent. Because the group started off as a local attempt to rebel against the imposition of a Western school system upon its citizens, many local parents began sending their children to religious schools which were geared to providing them with a traditional education grounded in Islamic principle. Later, however, Boko Haram grew into a more politically radical, militant-based organization, aimed at recruiting soldiers to take part in Islamic Jihad. Since then, the terrorist group has grown more and more violent and bloodthirsty in nature, all the while leaving a trail of devastation, wasted lives, pain, and dead bodies in its wake.
Structure
Presently, Boko Haram's leadership is assumed to be under the control of a man known as Abubakar Shekau. This shadowy figure also goes by a name which translates to ""the abode of monotheism". Boko Haram also swears allegiance to the ISIL (the Islamic State of Iraq and the Levant, also known as ISIS). Since a stronger Nigerian military crackdown began in 2009, the group has increasingly operated underground. It terms of its organizational roots, Boko Haram consists of a number of ever-shifting cells and hierarchies. It is supported by other, loyal Nigerian militant groups, and several security and government sources, as well as members of the powerful ethnic Kanuri community.
Objectives
Boko Haram is an Islamic extremist group which the United States officially designated to be a terrorist group in 2013, alongside numerous other countries, including predominately Muslim ones, and such international organizations as the United Nations. The chief aim of the organization is the creation of an Islamic State under Shariah Law, and free of what they perceive as Western corruption. Since being founded in Maiduguri, Nigeria in 2002, Boko Haram has reportedly claimed responsiblity for the deaths of approximately 20,000 people, and an additional estimated displacement of almost 2 and a half million Nigerian citizens. Boko Haram militants have also carried out mass kidnappings involving vulnerable women and young girls, as well as carrying out scores of other acts of sheer brutality. The kidnappings and mistreatment of women children have given rise to increasingly strong levels of international outcry.
Present State
Unfortunately, Boko Haram is still an active group within the Radical Islamic militant movement. The latest news concerning efforts to curtail their activities includes recent raids by Nigerian troops, which resulted in the rescue of almost 200 hostages. Noonetheless, the dangerous group is still a major threat hroughout Nigeria and neighboring African nations. In February of 2016, Boko Haram insurgents killed some 30 victims during two terrorist raids in villages in northeastern Nigeria. It's clear that despite military crackdowns and worldwide public outrage over their acts of barbarism and terror, Boko Haram isn't going away any time soon unless drastic measures are taken. The group seems to be able to readily and continually attract members bent on achieving their radical religious aims.