Did You Know
Bill Gates Biography
Bill Gates is one of the world's richest persons.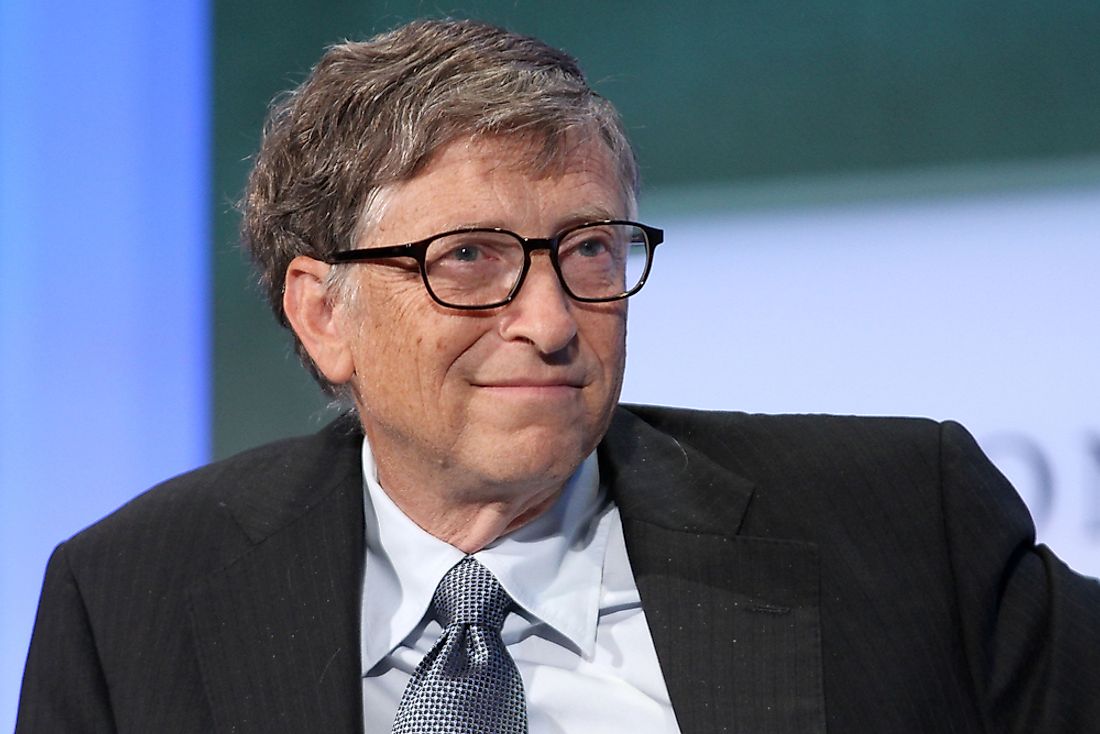 On October 28, 1955, William Henry Gates III, famously knows Bill Gates, was born. His birthplace is Seattle, Washington, US, He is the child of William H. Gates Sr and Mary Maxwell Gates (1929-1994), the second child in a family of three children, having an older sister (Kristianne) and a younger sister named Elizabeth. He is the principal founder of Microsoft and one of the richest and most powerful people in the world. As of February 11, 2018, he was estimated to be worth 89.5 billion USD, only second to Amazon's founder Jeff Bezos.
His father was a forestanding lawyer while his grandfather was a vice president of a national bank and his great-grandfather was a mayor. He believed in hard work, intelligence, and competition which perhaps was motivated by the encouragement from his parents to work hard.
Education And Career
Gates went to Lakeside school when at the age of 13 and it was here where he was first introduced to the world of computers. He made a game called 'Tic-Tac-Toe' which is probably his first achievement with computers. He spent a lot of time on computers owned by Computer Centre Corporation (CCC) after he came to an agreement with the company to do so and in the process, he learned source code like Fortran and Lisp. He met Paul Allen while in high school who had the same ambitions as Gates.
He graduated from high school in 1973 and got admitted into Harvard University. At first, he did not know what he was going to pursue and wanted to pursue his passion for politics and law but eventually, his love for computers was greater. Even though Allen was in another school they still kept in touch and pushed the idea of starting a software company. He dropped out of Harvard after developing a programming language (Altair BASIC) to pursue the start of his own company in due to the programme's success.
The Founding Of Microsoft
In 1976, Microsoft Company came to life when he signed a deal with operating systems for Micro Instrumentation and Telemetry Systems (MITS). In 1980 Microsoft was approached by IBM (leading PC manufacturer) and signed a deal to produce operating systems. As the PC market boomed, Microsoft became a dominant software producer. In 1985 Microsoft released the first Windows version which sold well. Later Windows 95 was released and this how the dream became reality and has been producing Windows operating systems since then to the latest Windows 10. He was a billionaire at the age of 31 with 45% ownership of his stock.
Personal Life And Charity
Gates married Melinda French in 1992 and have three children Jennifer, Rory, and Phoebe. The two started Bill and Melinda Gates Foundation (2000) which is a philanthropic organization and together they have donated billions of dollars (estimated at $28 billion) into charity (health, poverty, education and technology improvement) and plan to donate 95% of their wealth to charity. From 2008 he dedicated his life towards philanthropy and officially stepped down as the chairman of Microsoft. He also started The Giving Pledge organization with Warren Buffet and it donates to save lives and improve health.
This page was last updated on July 15, 2019.
Citations
Your MLA Citation
Your APA Citation
Your Chicago Citation
Your Harvard Citation
Remember to italicize the title of this article in your Harvard citation.