World Facts
Best Rated Universities In The World
Times Higher Education ranked the California Institute of Technology (Cal Tech) as the world's leading university in 2015-2016.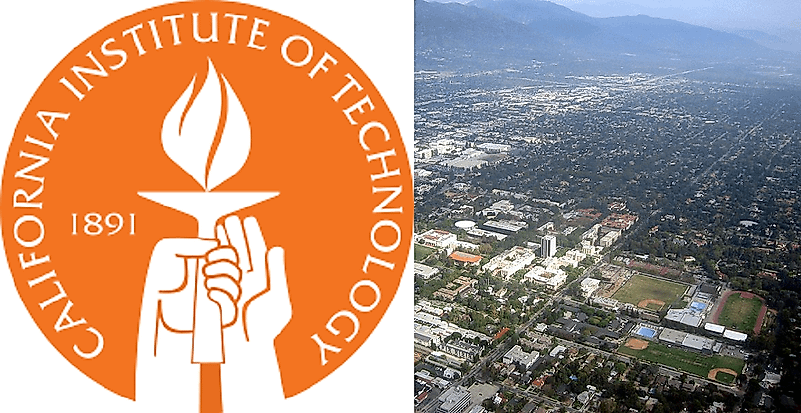 Times Higher Education ranked California Institute of Technology at the top of its list of the world's leading universities in 2015-2016. The institutions are ranked by factors such as scholarly excellence, contribution to various fields, research performance, faculty to student ratio, faculty competence, employment potential of graduates, availability of resources and facilities, and the number of academic publications, among others.
5. Massachusetts Institute of Technology, U.S.A. -
This private research institution is situated in Cambridge, Massachusetts. Founded in 1861, the school's programs center around architecture, engineering, social sciences, science, arts, and management. The school's admission rate is 8%, and 98% of accepted applicants are in the top tenth of their high school class. The school has a strong innovation and invention culture, and instruction is co-educational. Associated with the school are 85 alumni who would become Nobel Laureates, including Adam Riess, Barry Sharpless, and David Baltimore.
4. Cambridge, United Kingdom -
Cambridge University opened its doors in 1209 in Cambridge, England, after a group of scholars defected from Oxford University and settled in the town. The institution is divided into 31 colleges under six schools. Cambridge University had a 21% acceptance rate as of 2015 and 3,556 applicants were admitted out of a pool of 16,456 candidates. More than 120 countries are represented by the international students' population. Over 100 libraries are present in the school, and the Cambridge University Press is globally acclaimed for its publications in different fields. Notable alumni include author Zadie Smith and scientist Isaac Newton.
3. Stanford, U.S.A. -
Stanford University is found in Stanford, California. In 1876, Leland Stanford and his wife envisioned an educational institution which was non-denominational and practical, built in the memory of their late son. Leland Stanford had been the governor of California, and after visiting universities such as Harvard, he purchased over 9,000 acres of land to build the University. Stanford University welcomed its first students in 1891. Today, the University boasts 700 main university buildings and multiple programs in fields such as medicine, business, engineering, humanities, and sciences. The school's admission rate averages at 5%. In 2015, out of the 43,997 applications received, only 2,063 candidates were admitted. Notable alumni include golfer Tiger Woods, engineer Larry Page, and astronaut Eileen Collins.
2. Oxford, United Kingdom -
The England-based Oxford University was rated as the second best institution of higher learning in the world. Located in Oxford City, the school traces its beginnings back to the 11th and 12th Centuries, when teaching first took place in the Oxford. After Henry II banned British students from attending the University of Paris, higher learning in the city took an organized form and Oxford University was established. The University's values and systems have been molded throughout the centuries, and it is regarded as a prestigious university. The University pioneered the Politics, Philosophy and Economics program, which integrates three disciplines and is the most popular course at the University. Other courses with a high number of applicants are medicine and law. Admission to the school is highly competitive. Over 18,000 candidates applied for only 3,200 undergraduate opportunities in 2015. The University has produced numerous British Prime Ministers, including the likes of David Cameroon, Tony Blair, Edward Heath, and the incumbent Theresa May.
1. California Institute of Technology, U.S.A. -
The California Institute of Technology is a privately-funded research institution of higher learning. The school was founded in 1891 in Pasadena, California. The University's programs center around the fields of science and technology. The Institute boasts world-class facilities and an expert faculty. Nearly 33 Nobel Laureates and over 50 recipients of the National Medal of Science instruct at the University. The institution accepts approximately 226 students over the 6,625 candidates who apply. The school has an acceptance rate of 8% and mainly admits applicants who graduated in the top tenth of their class. Nobel Laureates from the University have included William Shockley, Vernon Smith, and Edwin Macmillan.