World Facts
Best Access To Secure Internet Servers In The World
In Liechtenstein, there is more than 1 encrypted Internet server for every 100 people.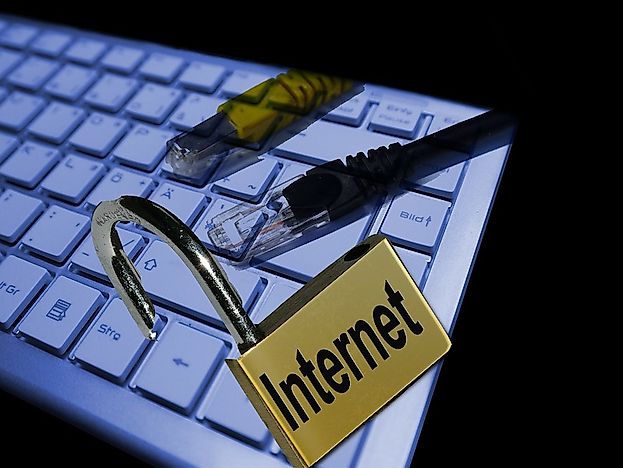 The Internet continues to make the world even a smaller global village. The Internet is slowly becoming a primary need, especially for students and organizations. It plays a variety of important roles in the society today from healthcare to research and education by facilitating research, and necessary information needs to solve different problems. However, the internet can also expose one to risks and damages if not properly regulated and secured. Transaction and information risks are some of the dangers that may be eliminated by securing the server. A secure server is a server that offers security for the online transaction or web hosting, protecting information from being accessed by an unauthorized person, viruses, and arbitrary code execution. Access to secured server is still low in some of the countries around the world, especially in rural areas. However, there are countries with the best access to secure internet servers including;

Liechtenstein
Internet services in Liechtenstein are provided mainly by telecommunication companies and other internet service providers in the country. Liechtenstein which shares most of its telecommunication infrastructure with Switzerland also shares internet service providers with the country. Together, Liechtenstein and Switzerland have 44 internet service providers spread across the two countries. Secured internet in Liechtenstein has been simplified and made available for people living in the country. The several internet service providers in the country provide secure internet to 10232 per 1 million people. Access to the internet has promoted research in most educational centers while access to information and news has also improved significantly.
Bermuda
Bermuda is one of the internet savvy island and the most wired country in the world. Over 75% of Bermuda population uses the internet monthly. 7,205 in 1 million people had access to secured internet server in 2015. High access to the secured internet has been attributed to several paid Wi-Fi zones along the beaches and cafes in the country such as Hamilton, St. George, and Dockyard. Internet lanes have also enabled internet access to mini business offices for mobile businesspeople. There are also public places where one can access free but secure internet services. Access to internet servers has enabled more people to access internet information and run most of the online businesses securely.
The British Virgin Islands
Most bars and restaurants in BVI have installed Wi-Fi in their enterprises to enable free access for the customers. There are also several internet connections on secure servers' options in BVI which can be accessed easily by the residents. In 2015, 5313 in 1 million people had access to secured internet server throughout British Virginia Island. The Internet is monitored and regulated by FSC ensuring safe and secured online transaction. Access to secured server has protected the information transmitted to other servers outside of BVI.
Conclusion
To make sure that the people are connected to the safe and secure internet, the governments in most of the countries have set up regulations and mechanisms through which they monitor internet activities that pass through the various servers. Use of safe web server also eliminates the possibility of cyber crimes and regulates online activities that might be a threat to an organization or individual.
Best Access To Secure Internet Servers In The World
| Rank | Country | Secure Internet Servers per 1 Million People in 2015 |
| --- | --- | --- |
| 1 | Liechtenstein | 10,232 |
| 2 | Bermuda | 7,205 |
| 3 | British Virgin Islands | 5,313 |
| 4 | Monaco | 3,976 |
| 5 | Iceland | 3,407 |
| 6 | Isle of Man | 3,201 |
| 7 | Switzerland | 3,100 |
| 8 | Luxembourg | 2,914 |
| 9 | Netherlands | 2,828 |
| 10 | South Korea | 2,320 |