Travel
Aogashima Island, Japan - Unique Places around the World
Traditional lifestyles, natural beauty, an active volcano, and great weather are some of the biggest draws here.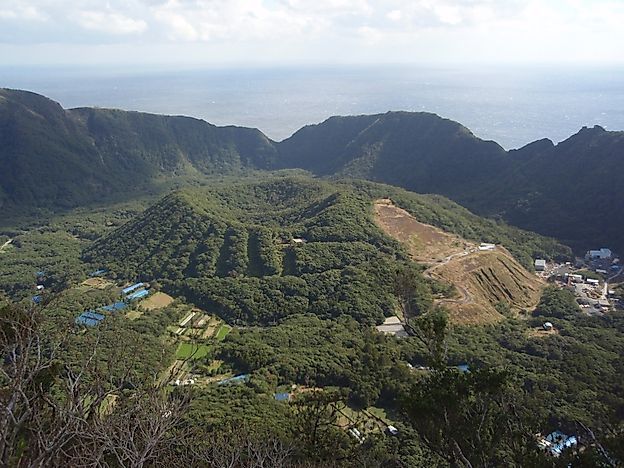 Description
Aogashima is a truly unique volcanic island in the Japanese archipelago. A first-time visitor approaching the island by sea or by air would see a forested volcanic slope with steep cliffs. The best feature of this inhabited island is the active volcano located at its center, which has not erupted for 200 years. Situated within the Philippine Sea's boundaries and 222 miles south of Tokyo, Japan, this island has a warm and temperate climate, and is blessed with abundant rainfall year-round. Visitors are advised that hot and humid weather persists in August, while it is cooler in January.
Tourism
Although the island is fascinating and unique, few visitors have explored its many secrets. It is not that difficult for the average foreign visitor to visit, who only has to fly to nearby Tokyo to get within range. The metropolis is one of the best jumping-off points for trips to Hachijo-jima Island, from where a boat or helicopter could bring the visitor to the volcanic island itself. Once there, many side trips can be arranged to visit the many other outlying islands. Serenity rules all around the area, so travelers can enjoy scuba diving or go exploring the island's terrestrial scene. The slow-paced island life is something that visitors would find to be a wonderful change of pace, especially as opposed to the city life in Tokyo.
Uniqueness
For the visitor who just wants to relax, a geothermal hot bath would make a visit here a memorable one indeed. Tourists who travel to Japan should visit this place before going back home, as the island features spectacular scenery and unique island life, where people maintain a traditional lifestyle not common to most of Japan today. Going about activities the "natural way" is a big allure here for its visitors as well. There are free facilities to cook their meals using geothermal steam, and then enjoy their meals outdoors in the generally warm clime. The island features a small village that is populated with the descendants of the original inhabitants.
Habitat
Around 200 native inhabitants still live in the small village lying at the northern end of the island. The landscape in this part features forested areas as well as meadows. There are portions that feature barren areas, mostly due to past volcanic activities, and a lake that surrounds the inactive volcano's inner caldera. Other interesting inhabitants include its herds of cattle on land, while a variety of distinctive marine life can be experienced by scuba-diving. Vegetables, eggs, and potatoes form a large part of the island's farm produce. Visitors can also watch natural sea salt being reclaimed from sea water over the volcanic blowholes as they produce steam. The sea salt is then exported as a commodity throughout the rest of Japan.
Threats
Aogashima is a volcanic island with many geothermal vents that produce extremely hot steam. Since cooking is allowed over these hot steam vents, they can easily give the careless visitor a serious burn. On the other hand, visitors could pose a threat to the island's ecosystem themselves, by taking "souvenirs" such as indigenous plants, corals, and fish. The island has no foreign inhabitants, so it basically has remained native-dominated, with few facilities available for visitors. Visits should be timed when there are no tropical storms coming, as the island's isolation would make it difficult for a quick evacuation to be made.