Politics
A List Of Women Currently Serving As Leaders Of Their Country
There are currently twenty-two female leaders in the world. Politicians at any level have usually been overwhelmingly male, but this has gradually begun to change.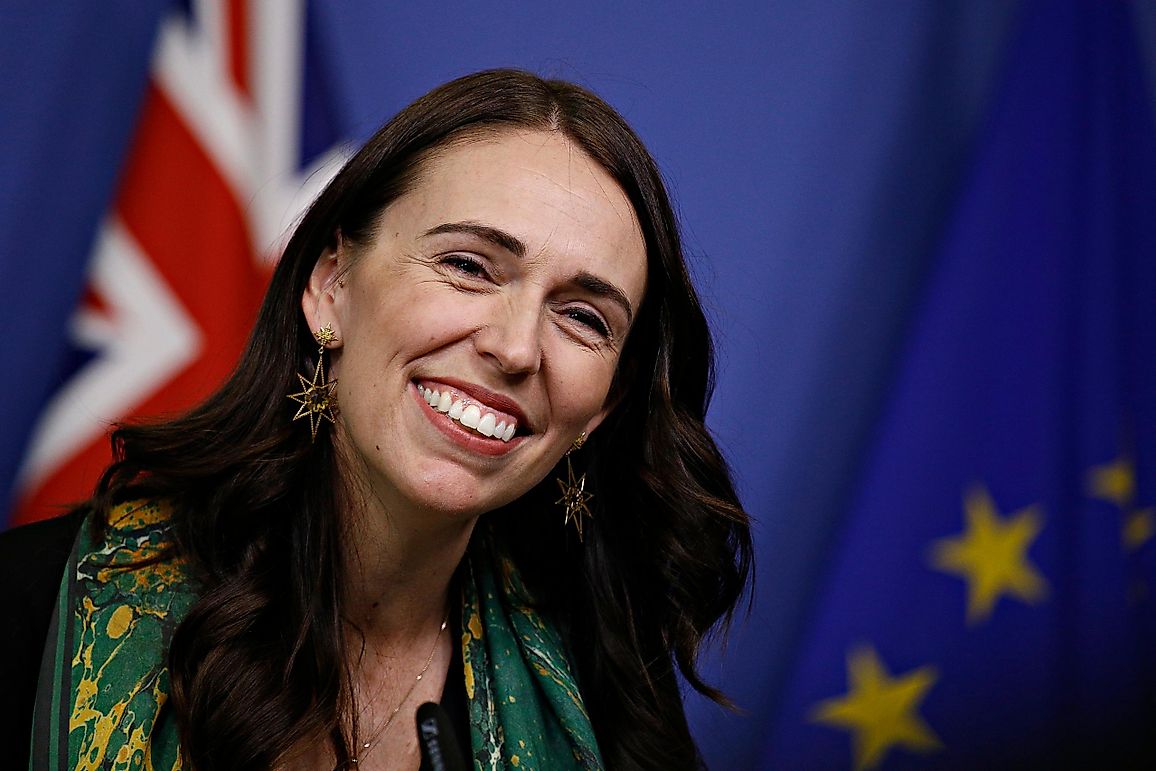 Women have always faced a glass ceiling whenever they've tried to fill male-dominated roles. This is particularly true in the case of leadership roles, which have traditionally been filled by men. Indeed, politicians at any level have usually been overwhelmingly male, but this has gradually begun to change. In fact, some women have managed to climb right to the top of their nations' governments. Here is a list of women who are currently the leaders of their countries, as well as further discussion of the women leading the countries of New Zealand, Myanmar (Burma), and Germany:
Jacinda Ardern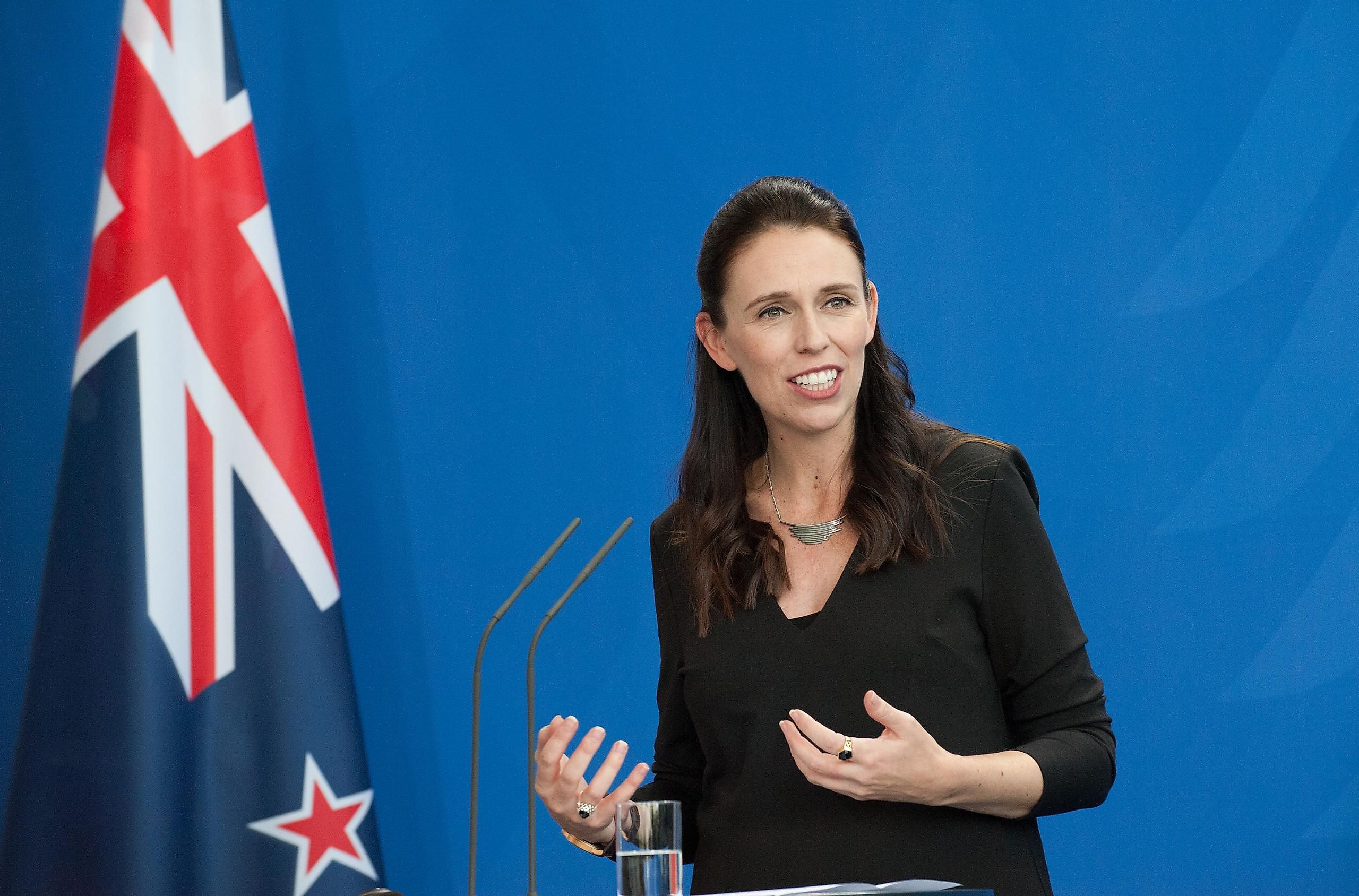 Ardern is the current Prime Minister of New Zealand, a country of approximately five million people. She began her stint in politics by joining the country's Labour Party in 1999, at the age of 17. Eventually, Ardern was brought on to the staff of another female prime minister, Helen Clark, who she viewed as her mentor. In 2005, she traveled to the U.K. and served as a staffer for then British Prime Minister Tony Blair. Two years later, she was elected president of the International Union of Socialist Youth. Then, in 2008, she was elected as a Member of Parliament for the Labour Party, becoming the youngest member of the country's House of Representatives. In 2017, she was unanimously elected as the leader of her party, and led it into general elections later that year. During the elections, the Labour Party was initially low in the polls. But Ardern managed to inspire voters, especially women and young people, calling for free university education, a reduction in immigration, decriminalization of abortion, and new programs designed to alleviate child poverty. The media soon began to draw comparisons between her and other charismatic leaders, like former U.S. President Barack Obama and Canadian Prime Minister Justin Trudeau. Against all the odds, Ardern would go on to win the election and become prime minister. Her first big challenge as the leader of her country came in March 2019, when a gunman inspired by white supremacist ideology opened fire in a mosque, killing fifty people. Ardern took a strong stand against the attack, referring to it as a terrorist attack, and calling for changes to gun laws in a country where gun ownership is widespread. She is now being praised for her leadership during the COVID-19 Pandemic since New Zealand has been able to contain the spread of the virus better than many other countries.
Aung San Suu Kyi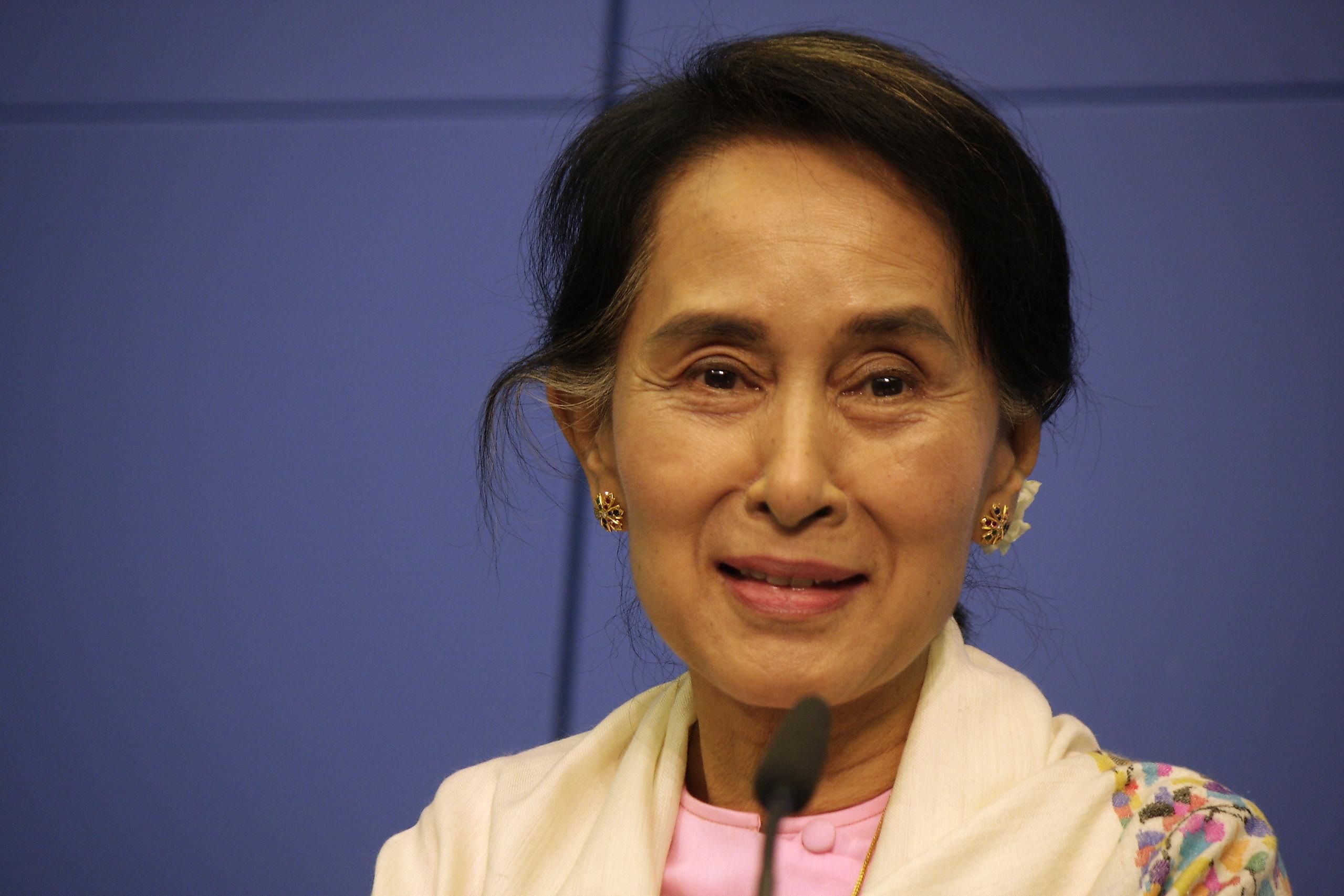 Aung San Suu Kyi is the current State Counsellor of Myanmar, also known as Burma. Suu Kyi's father, Khin Kyi, was the de facto prime minister of Burma under British rule until he was assassinated in 1947. Suu Kyi herself spent much of her life in the U.K. and U.S. but returned to Burma in 1988 to care for her dying mother. Shortly after her return, she began to speak out against the military regime that ruled the country. In response, the military regime put her under house arrest. They offered to release her if she left the country, but she refused, telling them that she would continue her struggle against them until political prisoners were freed. A transition to civilian rule was made. In 1990, it seemed that such a change would take place when national elections were held. Suu Kyi's party, the National League for Democracy, won an overwhelming victory, but the leaders of the military refused to hand over power. She was released from house arrest in 1995 but placed back under house arrest five years later. By 2010, the military regime agreed to hold elections but also changed the law to prevent Suu Kyi from running, and so her party refused to take part in the vote. Another election was held in 2012, however, and this time, she was allowed to take part, finally winning a seat in parliament.
Further elections were held in 2015, which Suu Kyi's party won by a landslide. The next year, Suu Kyi was appointed as the State Counsellor, a position made up for her since the Burmese constitution barred her from holding the presidency. She has held the post ever since. Suu Kyi has won several awards and accolades for her human rights and democracy advocacy, including the Nobel Peace Prize in 1991. Lately, however, she has been strongly criticized for failing to act against Burma's military in light of their alleged war crimes and other atrocities against Burma's Rohingya minority.
Angela Merkel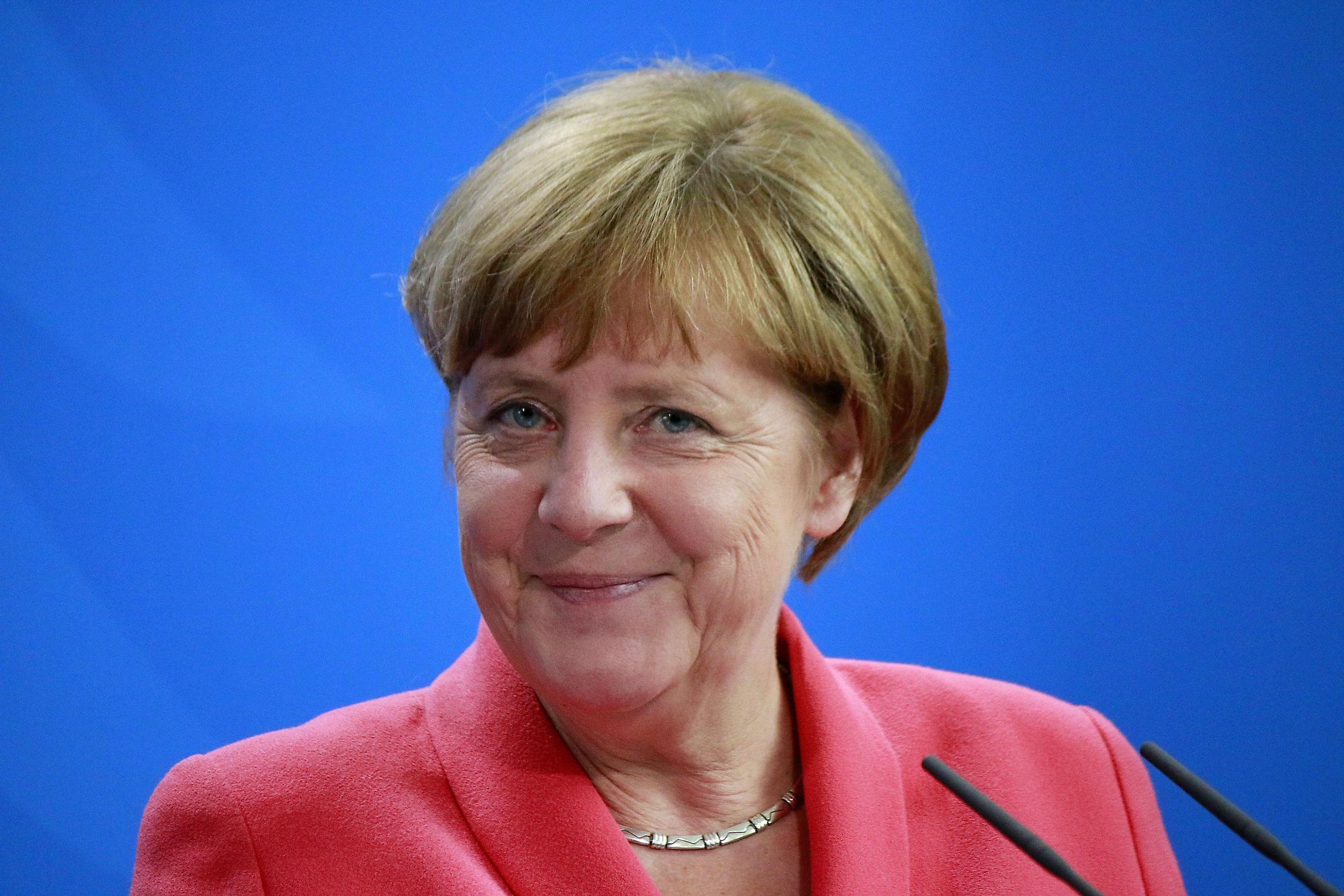 Being the leader of any country is a big deal, but Merkel leads a nation with the largest economy in the European Union and the fourth biggest economy in the world. To some, she is seen as the effective leader of the European Union and one of the most influential people on Earth. She grew up under communist rule in former East Germany. Merkel would enter politics after the fall of the Berlin Wall in 1989, joining the Christian Democratic Union (CDU), one of Germany's main political parties. She eventually rose to become a minister in the government of Chancellor Helmut Kohl. Later on, she was named Secretary-General of the CDU following the party's defeat in the 1998 federal elections. Shortly afterward, she was named the leader of the party, though she would go on to lose the party's candidacy for Chancellor in 2002 to Edmund Stoiber. She did not lose her second time around, however, and was elected Chancellor of Germany in 2005. Merkel became the first female Chancellor of Germany, as well as the first citizen of former East Germany to hold the position. In 2017, she topped Forbes' list of the most powerful women in the world. One of her most significant decisions was to allow large flows of asylum seekers from the Middle East and Africa into the country, a decision for which she was widely criticized, but stood her ground. Today, Merkel is serving her fourth term as Chancellor but has said she would not run for the position again in the 2021 elections.
A List Of Women Currently Serving As Leaders Of Their Country
| Name | Country | Position | Start Of Mandate |
| --- | --- | --- | --- |
| Angela Merkel | Germany | Chancellor | 22 November 2005 |
| Sheikh Hasina | Bangladesh | Prime Minister | 6 January 2009 |
| Erna Solberg | Norway | Prime Minister | 16 October 2013 |
| Saara Kuugongelwa | Namibia | Prime Minister | 21 March 2015 |
| Bidhya Devi Bhandari | Nepal | President | 29 October 2015 |
| Aung San Suu Kyi | Myanmar | State Counsellor | 6 April 2016 |
| Tsai Ing-wen | Taiwan | President | 20 May 2016 |
| Kersti Kaljulaid | Estonia | President | 10 October 2016 |
| Ana Brnabić | Serbia | Prime Minister | 29 June 2017 |
| Halimah Yacob | Singapore | President | 14 September 2017 |
| Jacinda Ardern | New Zealand | Prime Minister | 26 October 2017 |
| Katrín Jakobsdóttir | Iceland | Prime Minister | 30 November 2017 |
| Paula-Mae Weekes | Trinidad and Tobago | President | 19 March 2018 |
| Mia Mottley | Barbados | Prime Minister | 25 May 2018 |
| Sahle-Work Zewde | Ethiopia | President | 25 October 2018 |
| Salome Zurabishvili | Georgia | President | 16 December 2018 |
| Zuzana Čaputová | Slovakia | President | 15 June 2019 |
| Mette Frederiksen | Denmark | Prime Minister | 27 June 2019 |
| Sophie Wilmès | Belgium | Prime Minister | 27 October 2019 |
| Jeanine Áñez | Bolivia | Acting President | 12 November 2019 |
| Sanna Marin | Finland | Prime Minister | 10 December 2019 |
| Katerina Sakellaropoulou | Greece | President | 13 March 2020 |
About the Author
Jason Shvili is a freelance writer in Toronto, who specializes in politics, current events, and history. He is also an avid dog lover and volunteers his time with dog rescues.
This page was last updated on May 11, 2020.
Citations
Your MLA Citation
Your APA Citation
Your Chicago Citation
Your Harvard Citation
Remember to italicize the title of this article in your Harvard citation.