Travel
8-Year Old Youngest Girl to Ever Climb Mount Kilimanjaro
The Florida girl had no previous hiking experience.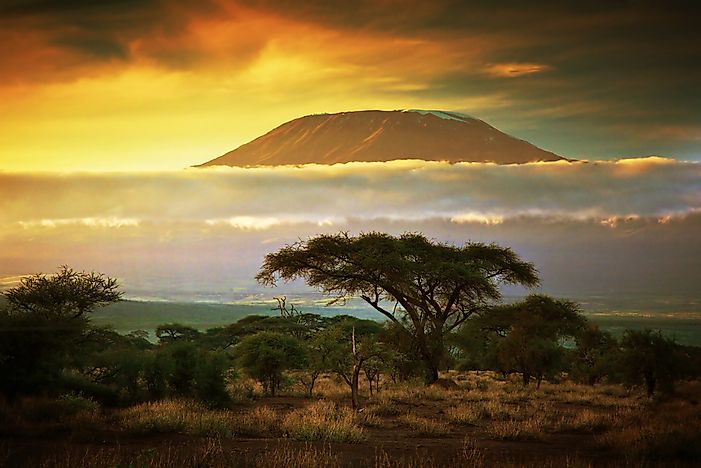 While most 8-year-olds would spend their weekends in amusement parks, attending birthday parties, Disneyworld or other such places, some venture into activities such as hiking and mountain climbing. One such girl is Roxy Getter who spent her weekend in Africa climbing highest mountain in the continent.
An Impressive Feat
The 8-year old girl from Florida is now the youngest female to ever summit Mount Kilimanjaro according to a report by Travel and Leisure. Roxy Getter along with her ten-year old brother and parents climbed the mountain during their five-day hike tour. The family practiced for the climb by going up and down stairs in Florida. The family previously hiked while they lived in Arizona, but Kilimanjaro was the first mountain they climbed. Before leaving for the climb, the parents had to have their children checked by a cardiologist due to previous heart problems. With a clean bill of health and an OK from the doctor, the family packed for Africa.
World Record Achieved
The brave girl, despite a history of heart problems and a lack of summit record, finished the 1,9341ft summit. Her parents described the two children as brave and positive. According to the parents, the strength and determination that the two children expressed kept them motivated to reach the top. The parents added that throughout the tiring journey to the top, the two children did not complain. Despite the weather which Sarah, Roxy's mother, described as chilly, the family managed to finish their climb to the summit where the temperatures were at seven degrees. Speaking in a video, Roxy says she was exhausted and could barely walk, describing the summit as hard. Regardless, they still made it to the top and made a world record. Roxy is only a year older than the youngest person to climb Kilimanjaro, Keats Boyd, a seven-year boy, in 2008. According to the report, it was the first time for the young girl and her brother to spend a night in a campsite. Despite her record, Roxy currently has no plans to pursue mountain climbing in the near future.
Mount Kilimanjaro
Mount Kilimanjaro is a dormant volcano and the tallest mountain in both Tanzania and Africa, rising to a height of 1941 feet above sea level. The first attempt at ascending the mountain was made in the 19th century with the first summit completed in 1889. Currently, the mountain attracts an estimated 25,000 climbers out of whom 66% reach the summit. Climbers use one of the seven established routes, which include the Rongai route, the northern circuit, Lemosotho route, Machame route, Shira, Marangu, and the Umbwe routes. Climb Mount Kilimanjaro allows children aged ten and above to climb but has made some exceptions over the years. The oldest person to have climbed the mountain was the 86-year-old Angela Verobeva from Russia.