Travel
20 Rare Destinations That Definitely Should Be On Your Bucket List
For the more contrarian world traveler, there are a wealth of less common places to visit, and just maybe, some of them deserve a spot on your bucket list.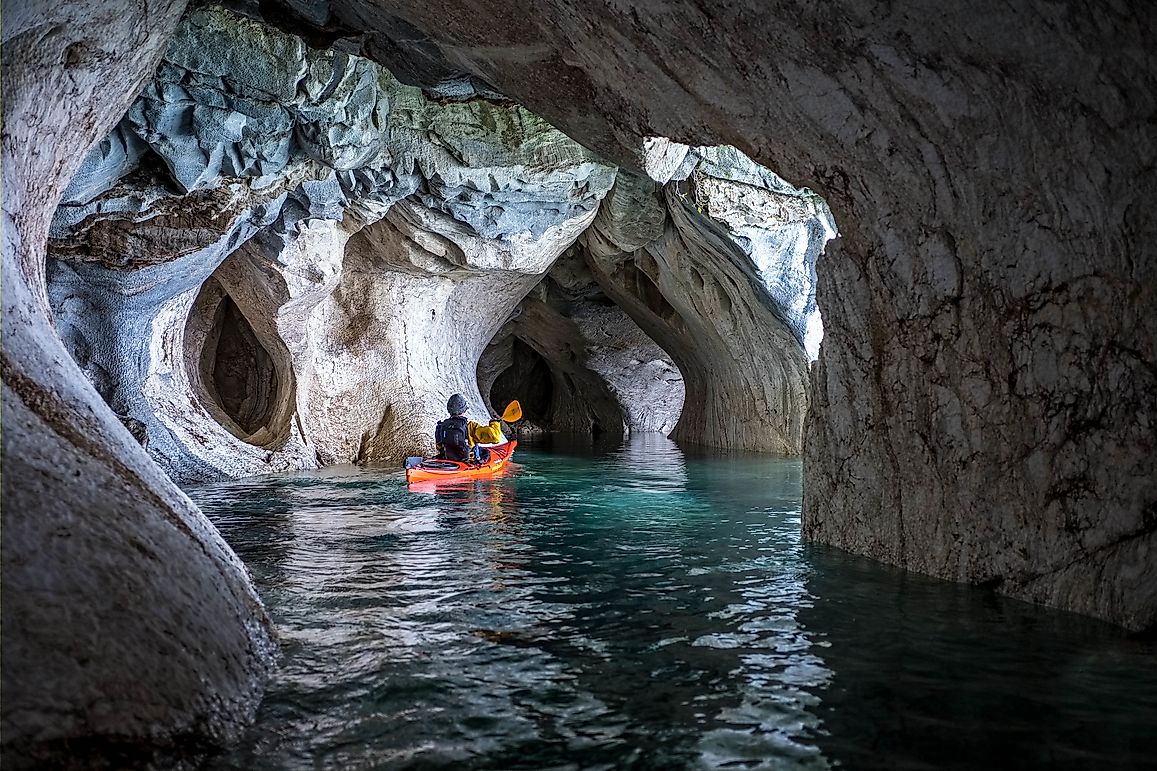 Traveling is one of the activities that tend to show up on most people's bucket lists. Basically everyone wants to see the world and experience things around the globe in their lifetime, but the list of places people want to see can often be somewhat derivative and samey. The glory and beauty of places like Rome, Venice, and Paris have been emphasized and appreciated time and time again, to the point where some of these cities find themselves overrun with starry-eyed tourists. For the more contrarian world traveler, there are a wealth of less common places to visit, and just maybe, some of them deserve a spot on your bucket list.     
20. Pamukkale Thermal Pools, Turkey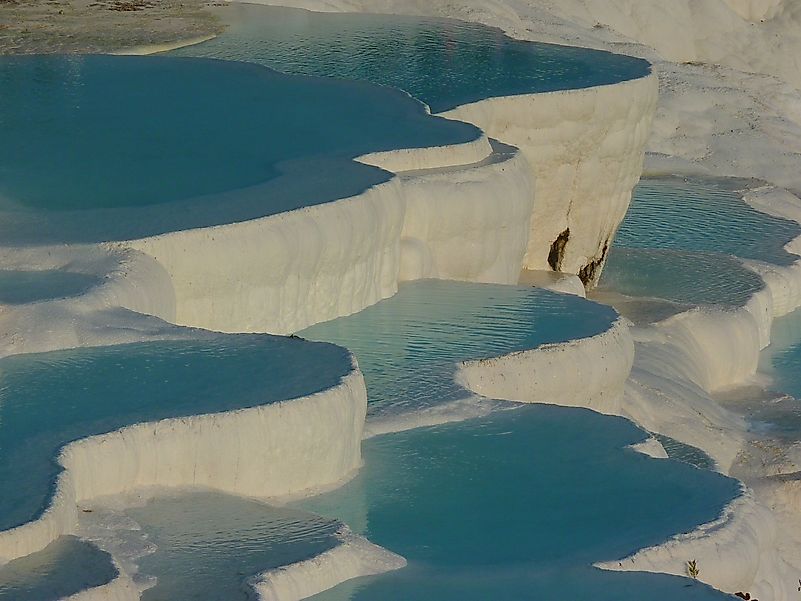 Pamukkale means cotton castle in Turkish and the area is named as such because of the carbonate material left by flowing water in the region. The amazing thermal pools are the main attraction here and have even been recognized on a global scale as a World Heritage Site. 
19. Fez, Morocco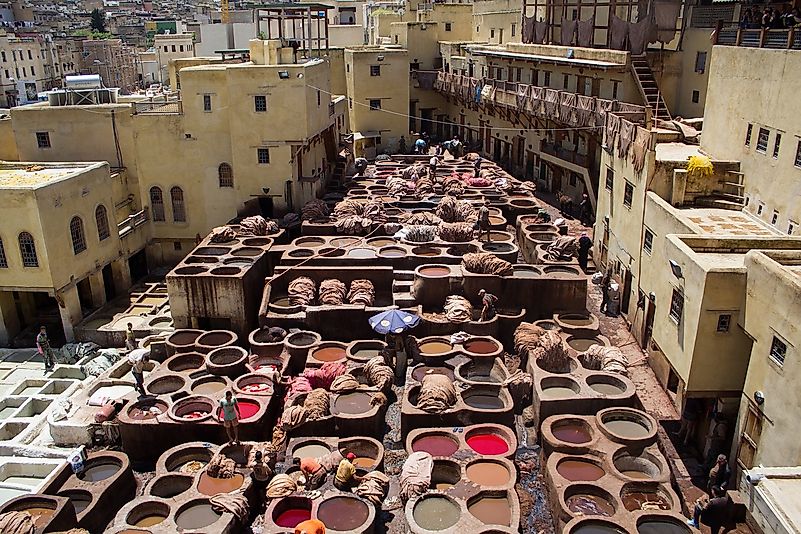 This Moroccan city is the second-largest in the country, coming in just shy of Casablanca, with a population of 1.7 million. Landmarks to see here include numerous places of worship, forts and walls left over from centuries long past, and tanneries that have maintained their operations for many years. 
18. Poland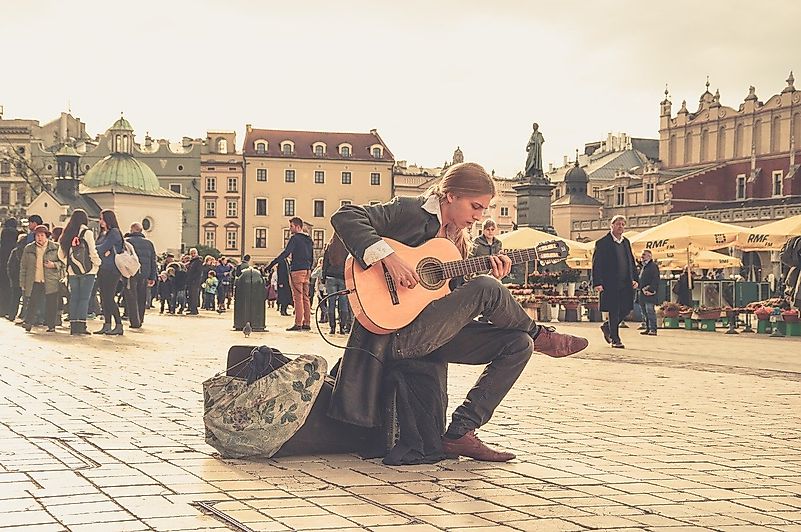 This budget-friendly travel destination is still a hidden gem, despite slowly growing in tourism popularity. There are a variety of cities to see in the country, from Kraków to Warsaw. There are also historic sites and monuments galore, along with sea coasts, mountain ranges and great climbing spots. 
17. Silfra Rift, Iceland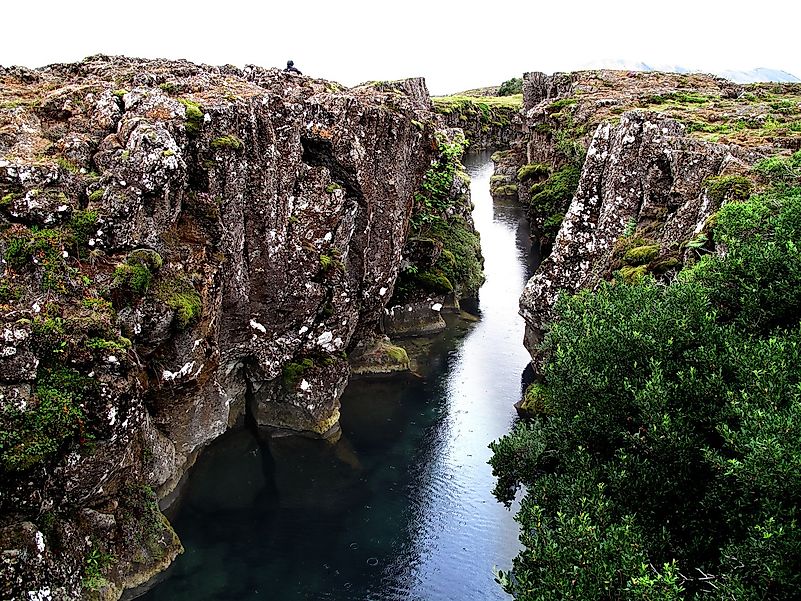 This destination to visit is unlike the others in that it actually located underwater in the Pingvallavatn Lake of Iceland. The lake itself is found in the Pingvellir National Park and is the spot where the tectonic rift forms between the North American and Eurasian plates. It makes for a great place to scuba dive. 
16. Cyprus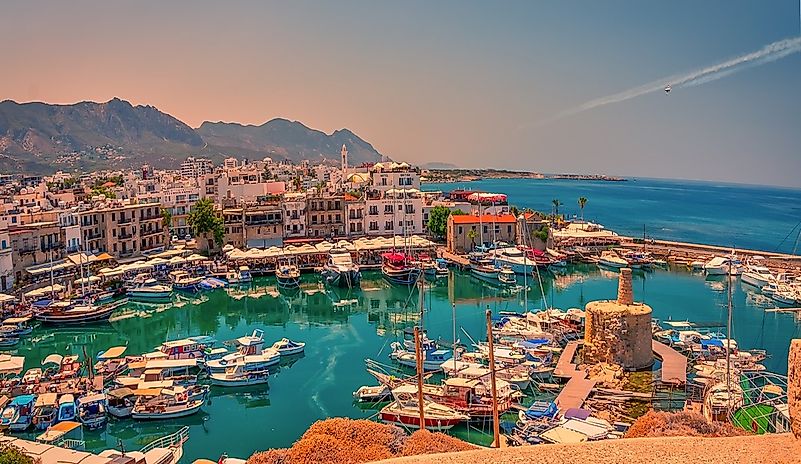 This Mediterranean island country gets a decent percentage of its GDP from its strong tourism industry. The city has many ancient archaeological sites of old civilizations to enjoy but also boasts beautiful sandy beaches, along with routes for cyclers, nature enthusiasts, and wine lovers alike.  
15. Icehotel, Sweden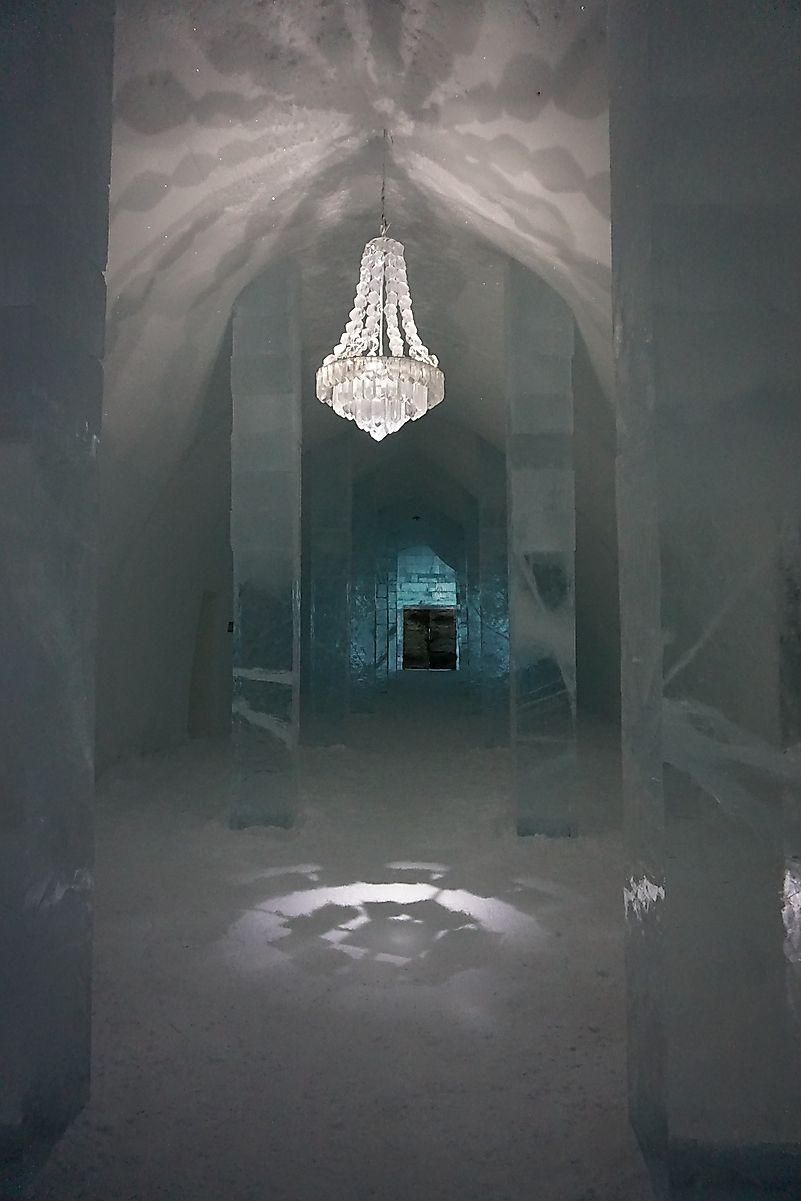 What you see here is what you get. The Icehotel is as the name suggests a hotel and everchanging art exhibition made out of ice and snow. It's recreated every winter and is completely constructed out of natural ice from nearby rivers. The best time to visit this place is definitely the winter.   
14. Quinta de Regaleira, Portugal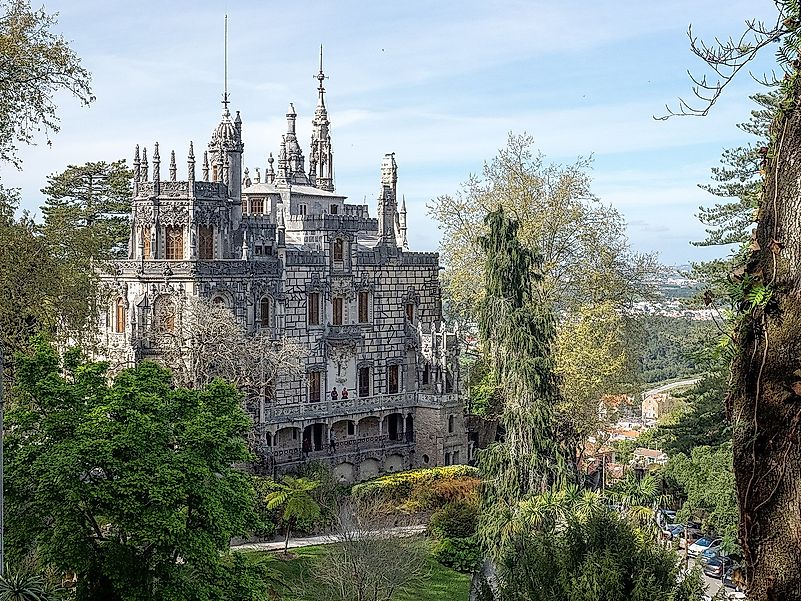 This site is called a Quinta, the traditional Portuguese term for an estate, but it looks more like a giant castle. It is a World Heritage Site located near the historic center of Sintra, Portugal and is one of the area's primary tourist attractions. In addition to the palace, the estate includes a chapel and a luxurious park.  
13. Lithuania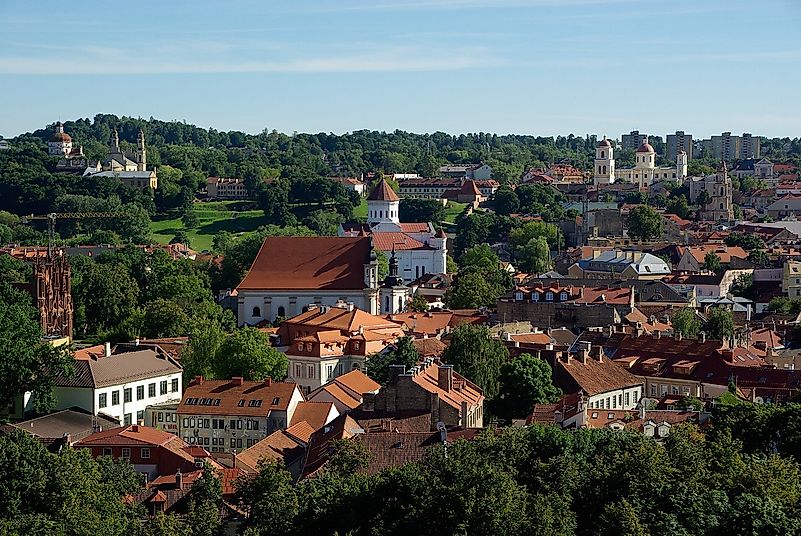 Lithuania is another rather affordable destination and a unique one to boot. Though it typically attracts visitors from other European countries, there's nothing stopping Americans from experiencing its Agrotourism and Ecotourism attractions. It is also a good place to try out hot air ballooning and birdwatching. 
12. Vulcan, Canada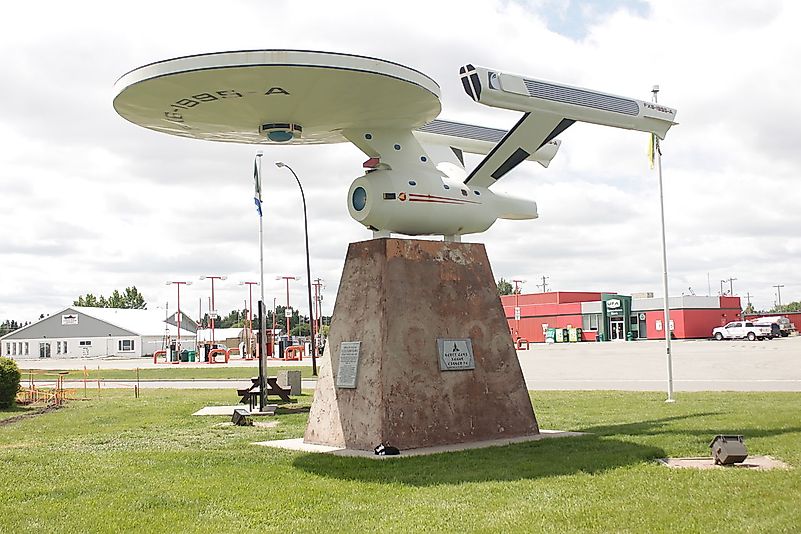 This is a destination that might stand out for those with nerdier interests. It's a small town located in southern Alberta midway between the cities of Calgary and Lethbridge. On the basis of its name, it has become known as the Official Star Trek Capital of Canada and it features a variety of Star Trek themed attractions. 
11. Tunnel Of Love, Ukraine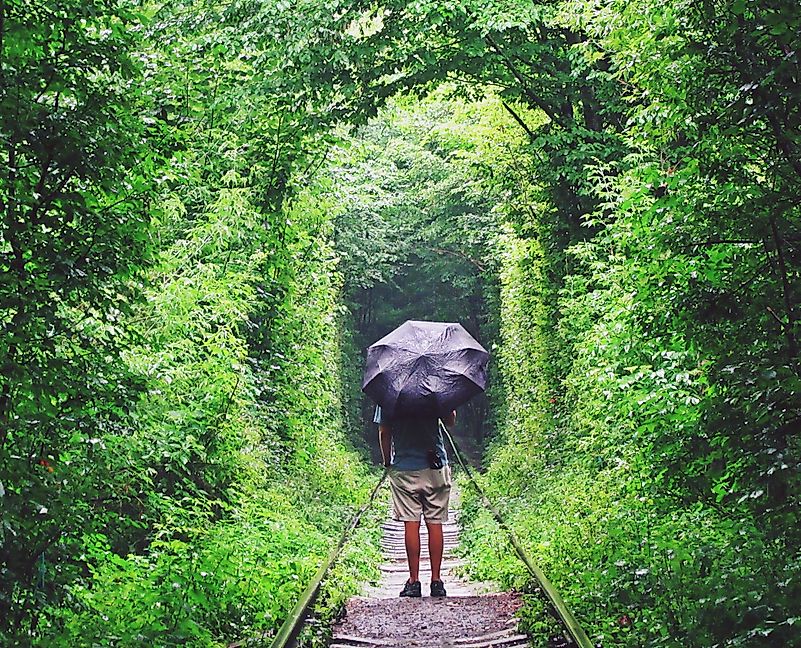 This location is a section of industrial railway located near Klevan, Ukraine. It is named the "Tunnel Of Love" because it is a popular spot for couples to walk. And for good reason as every inch of the tunnel itself is lined with beautiful grass and foliage. 
10. Mauritius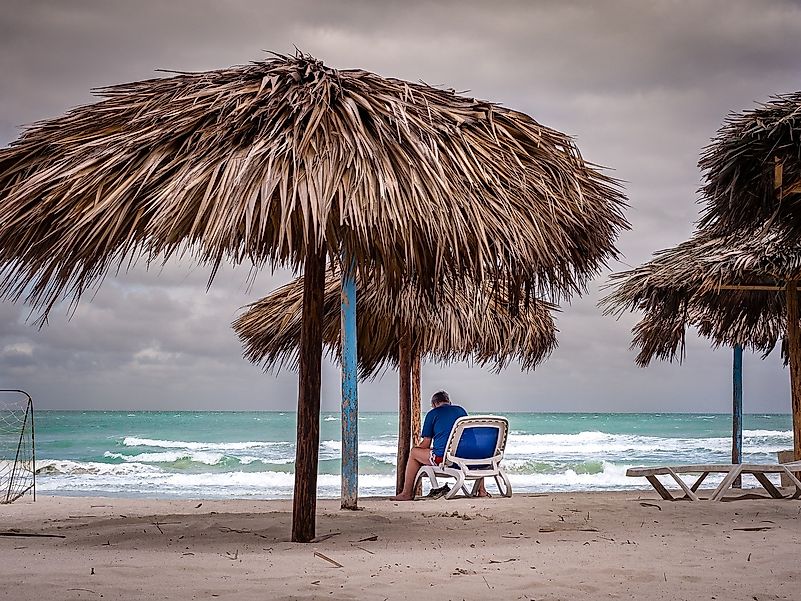 This island nation is located in the Indian Ocean, about 1250 miles off the southeast coast of Africa. The country is filled with a diverse array of people and a strong government. But for visitors, it's known for its dazzling flora and fauna, and gorgeous coastlines.   
9. Las Pozas, Mexico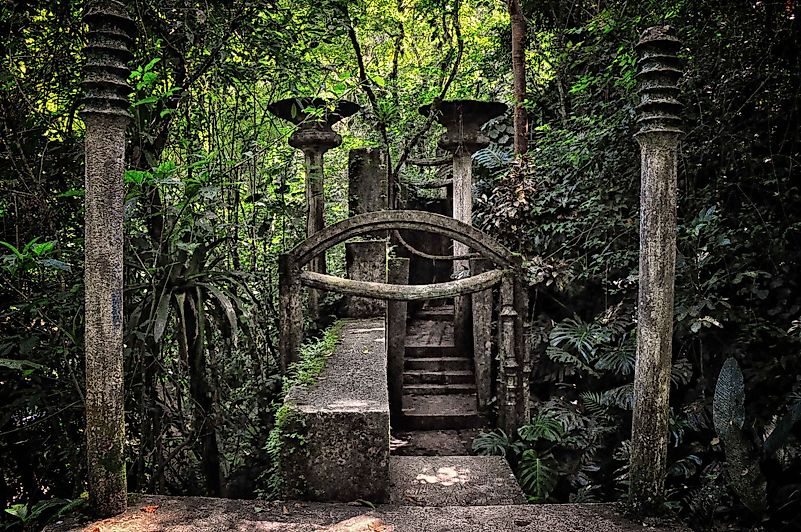 This location is a surreal delight. It features a bizarre group of structures built by Edward James right in the middle of a subtropical rainforest in the mountains of Mexico. Interlaced throughout these buildings is a variety of natural waterfalls and pools that together make for an amazing sight.
8. Marble Caves, Chile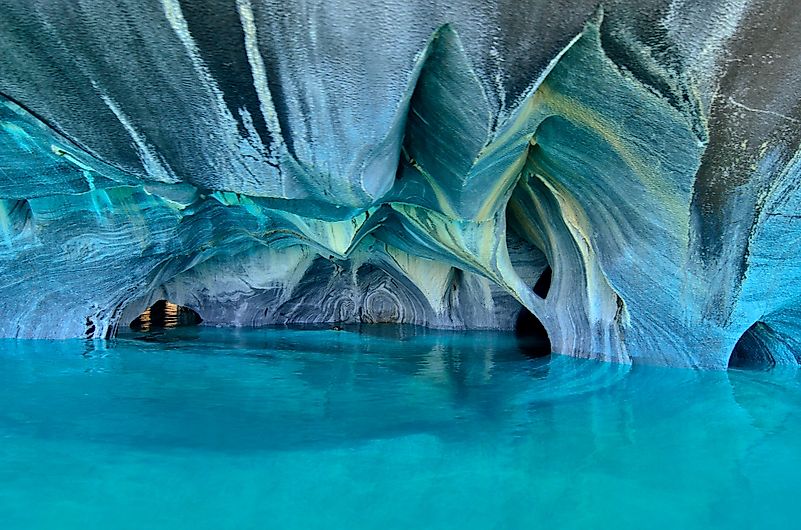 These gorgeous caves look like something out of an alien's dream. It is not easy to get to it as it is incredibly isolated in General Carrera Lake. It, however, is definitely worth the effort to see the three breathtaking formations of the Cathedral, the Chapel, and the Cave. 
7. Ethiopia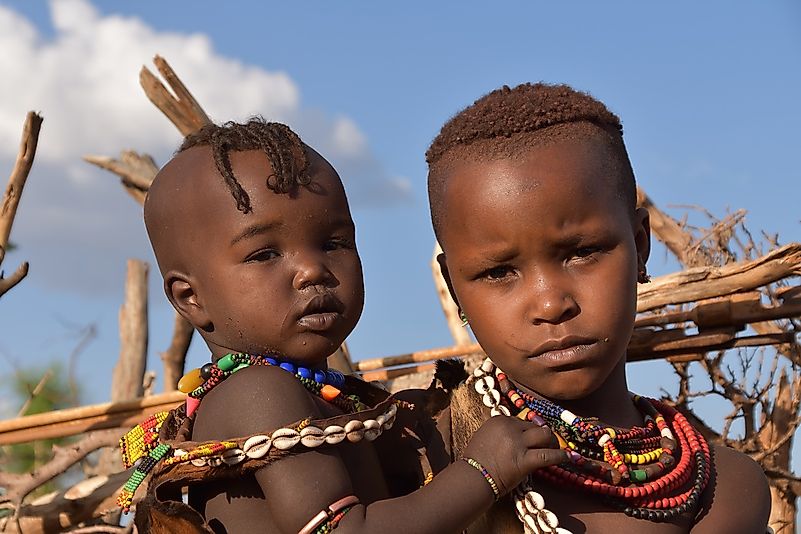 Ethiopia is another spot that's great for those with an adventurous spirit. Tourism is a small contributor to the country's economy, but one that the government has focused on growing. Spots to see include a vast collection of national parks and a variety of historic sites. 
6. Albania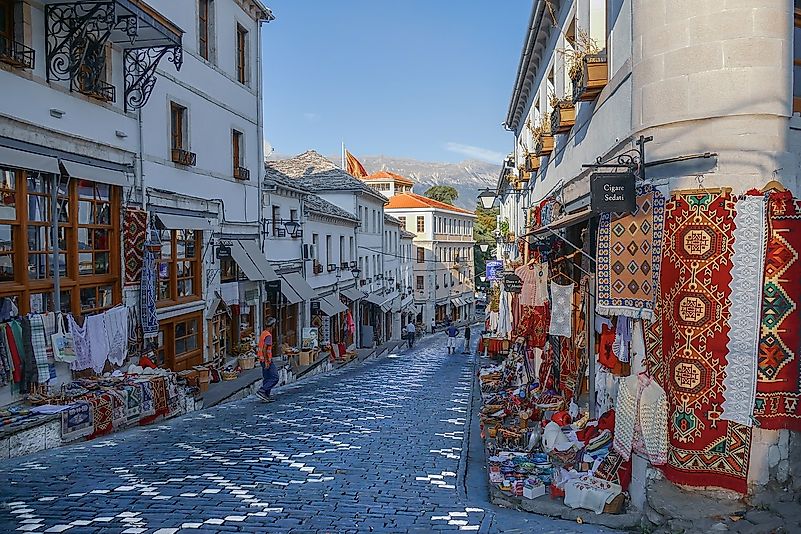 This country is located in the southeast of Europe and hosts a variety of sights for tourists to appreciate. It has a rich archaeological and cultural heritage along with a variety of beautiful beaches, mountainous landscapes, and unique traditions. Plus, it's all affordable at a relatively low price.  
5. Spotted Lake, Canada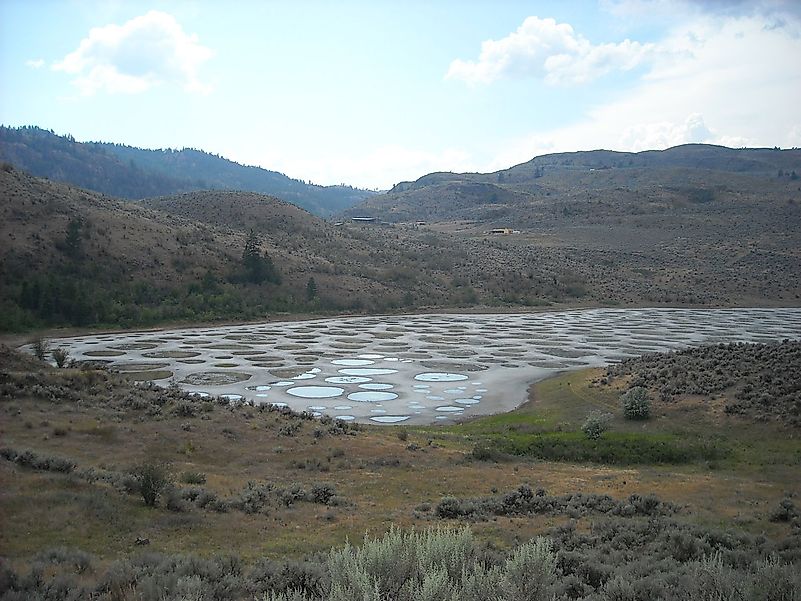 This is one of several lakes that make this list. There's just something about weird water that makes for an entrancing locale to visit. This lake earned its name on the basis of the colorful mineral spots that are left behind by evaporating water in the summer months.  
4. Lake Natron, Tanzania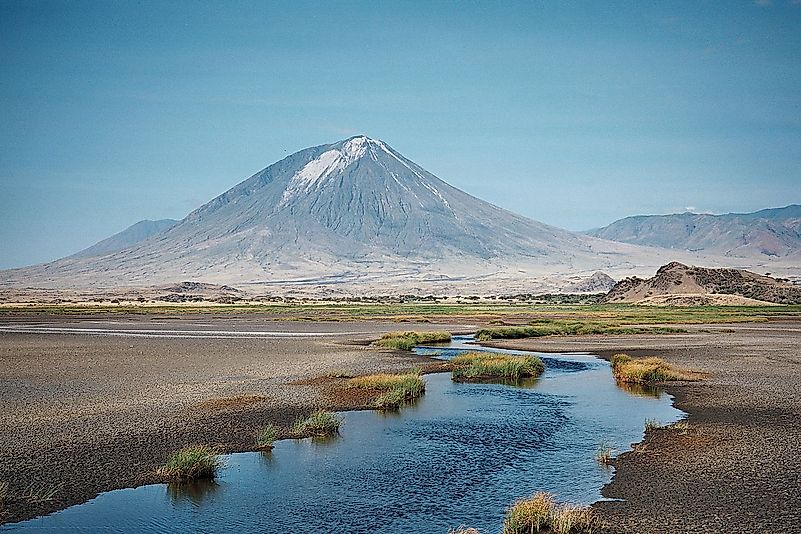 This salt lake is located in the Arusha Region of Tanzania, specifically in the Gregory Rift. It has a very unique biodiversity and is one of the only regular breeding areas for lesser flamingoes in East Africa. And because of its high concentration of salt and minerals dead animals end up calcified and turned into haunting stone replicas. 
3. South Korea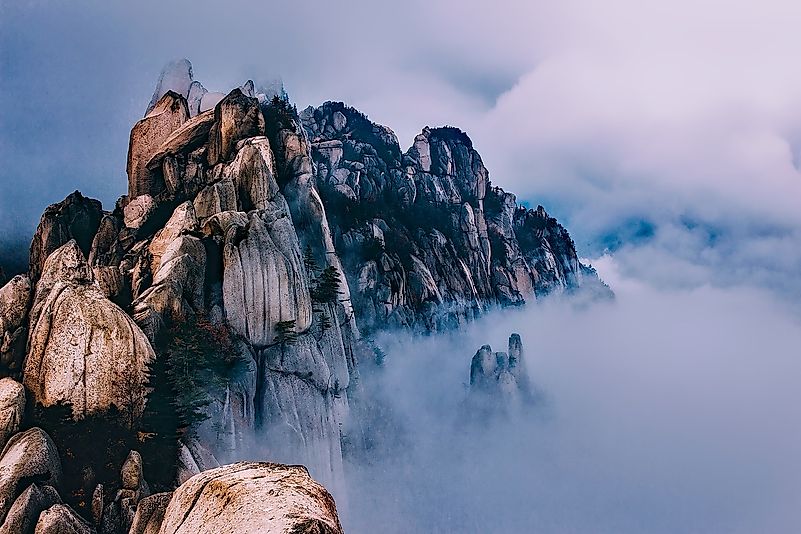 This country is a slightly more common destination that still makes the list because most of its tourists tend to hail from other parts of East Asia. But even for westerners, there is a lot to take in, from the capital Seoul to the nation's historic sites and national parks. 
2. Sichuan, China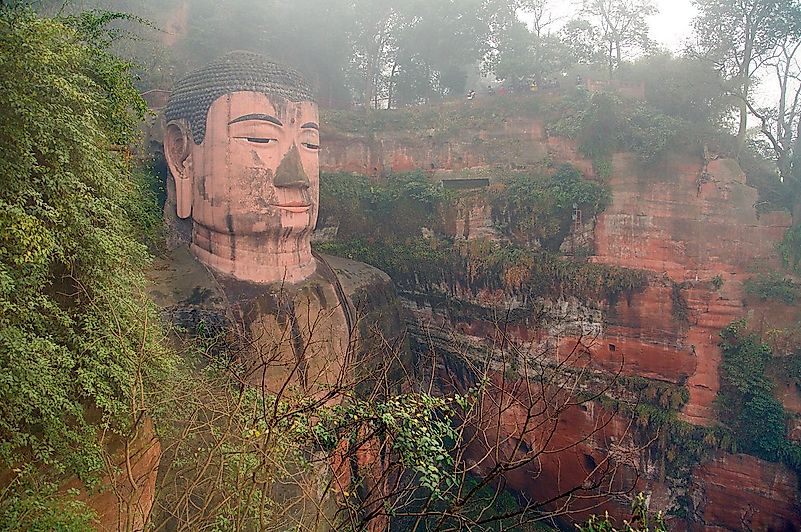 This Chinese province is perhaps best known for a unique brand of bold cuisine that has spread around the world. But there is a lot to enjoy in this area, from its modern capital Chengdu to its old-styled landscape of mountains and carved Buddhas. 
1. Psychedelic Salt Mines, Russia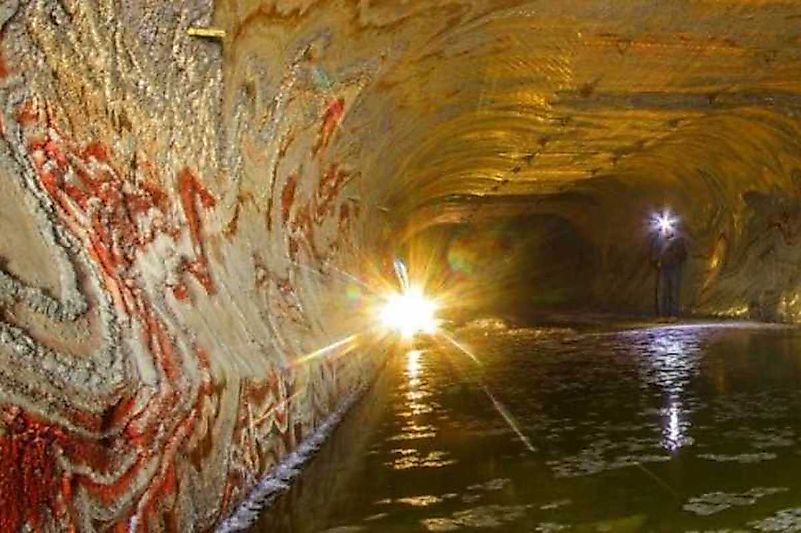 This abandoned mine is filled with a dizzying array of patterns that form a psychedelic mural across its rocky surface. And, it's all naturally formed. These breathtaking natural formations are found 650 feet below the Russian city of Yekaterinburg and are caused by layers of the mineral carnallite. Be warned, you'll need a special government permit if you want to see them for yourself. 
About the Author
Alice Chen is a freelance writer based out of the Toronto area. She's written for community newspapers, magazines, and websites, all the while enjoying every second of it. Now, she's on the path to honing her skills further and seeing where her writing can take her. 
This page was last updated on April 2, 2020.
Citations
Your MLA Citation
Your APA Citation
Your Chicago Citation
Your Harvard Citation
Remember to italicize the title of this article in your Harvard citation.