Travel
13 Extraordinary Places To Go Gem Hunting
If you think of yourself as a tough Rockhound, and roaming the grounds of a working farm or working hard for stunning opals under the blazing Nevada sun is your kind of adventure, you will find many places to your taste on this list.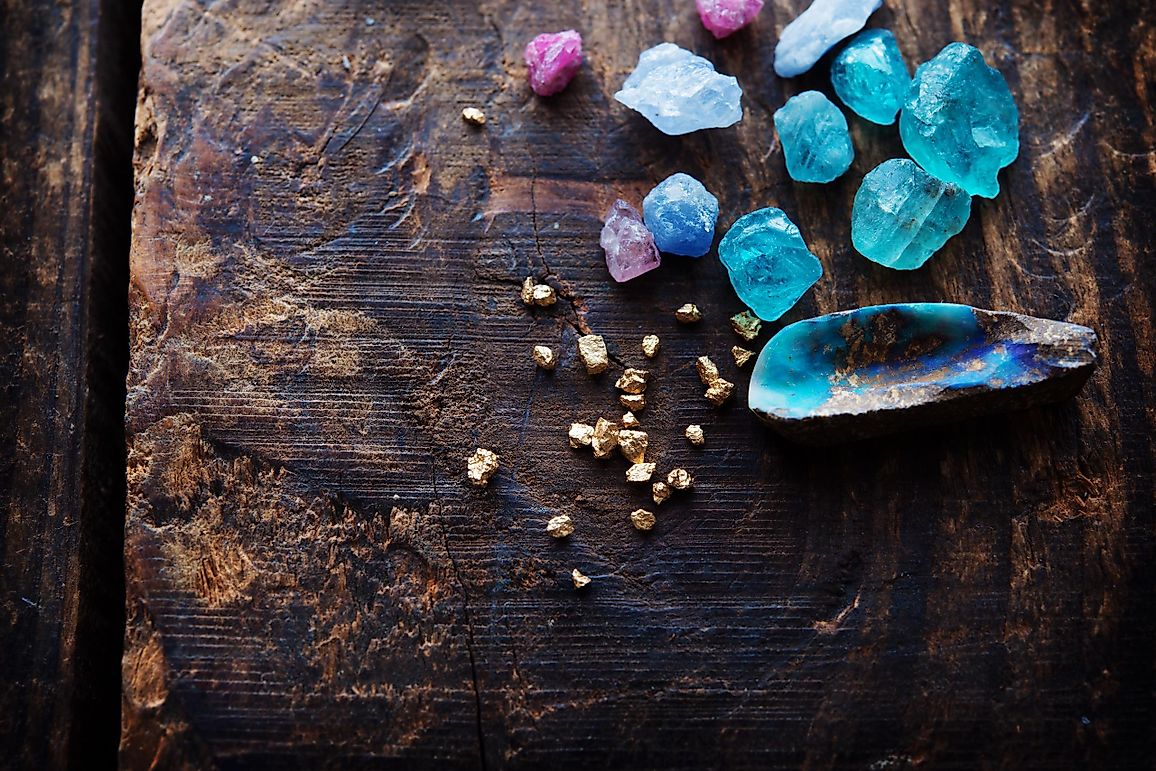 If you think of yourself as a tough Rockhound, and roaming the grounds of a working farm or working hard for stunning opals under the blazing Nevada sun is your kind of adventure, you will find some places to your taste on this list. 
Rainbow Ridge Opal Mine, Virgin Valley, Nevada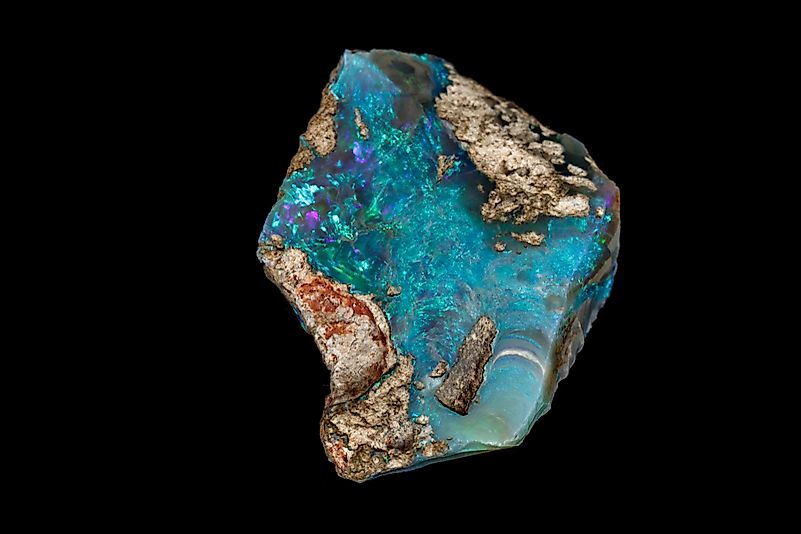 There are several opal mines located in the Virgin Valley. This is a seasonal mine only open in summer and allows you to access the area and dig for your finds for a fee. This area of Nevada is quite remote, so get ready for the wilderness (prepare your food and fuel). This mine provides you with the experience that is quite close to the "real" one compared to most recreational mines: you can choose between tailings digging and virgin ground loads.
You will need to bring your tools as well as shade and water because the dumps are located in the open field under the blazing sun. Finding a valuable opal would require diligent work, but the reports note generous amounts of mixed quality opals that would not disappoint a hunter. 
Bonanza Opal Mine, Denio, Nevada
Another hot and sunny fee-for-dig opal mine in Nevada, also open for summer seasons only. You have to prepare a lot of water and serious sun protection, including shades. This is quite a serious adventure in a remote area, so you might need to camp for a few days next to the mine to get the best value from the trip (which is allowed). There are a few natural sights in the area and even small swimming and bathing ponds. 
Royal Peacock Mine, Virgin Valley, Nevada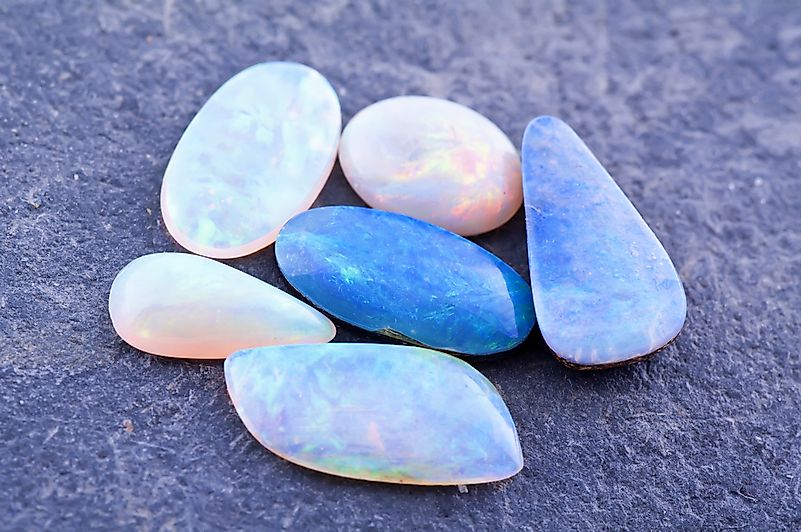 This is yet another Virgin Valley mines, and one of the best established. The Royal Peacock Opal Mine has been open to the public as a pay-to-dig mine since 1981, and have produced fair amounts of valuable specimens. These days, opal mining is not easy, so you cannot expect to find more prominent pieces without working hard; hence, the mining experience might not be the best one for the young kids - especially considering the admission prices.
To dig in the fire-opal-rich bank area, you will have to pay $180 per person; the access to the mine dumps and tailings will cost twice less. The mine has clean and comfortable accompanying amenities and an RV site. A sound investment for experienced and hardworking Rockhounds!
Spencer Opal Mines, Spencer, Idaho
This small mine is open for all rockhounds. The admission fee is charged per pound of material you take away: the initial admission fee pays for one pound, and you spend $10 extra for each additional one. 
Diamond Hill Mine, Abbeville, South Carolina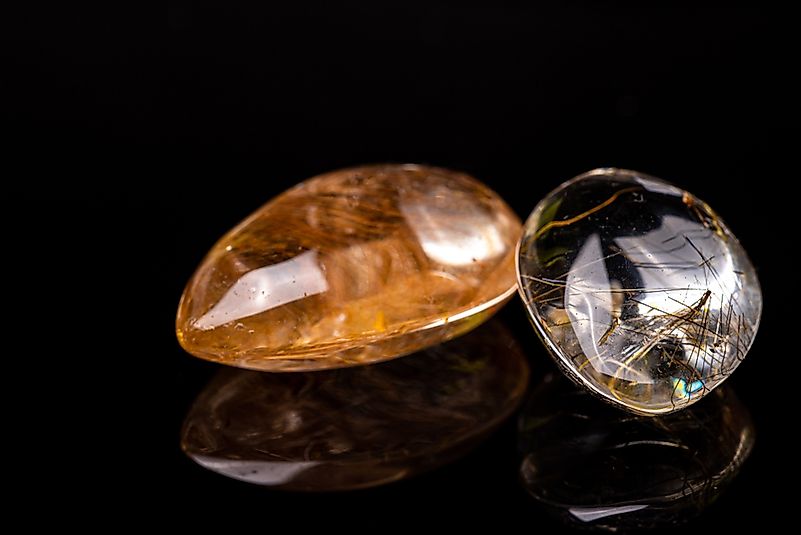 No diamonds! This mini-site is a small few-acre location where the erosion exposed a rich deposit with a variety of quartz with different inclusions. Nearly all supply is not gem quality, so you are not likely to find citrines or amethysts. No mining experience is expected either; you need to search through the dirt that is regularly rotated during the active season. Some interesting pieces can be found for those who are collecting quartz with inclusions.  
Alabama Gold Camp, Lineville, Alabama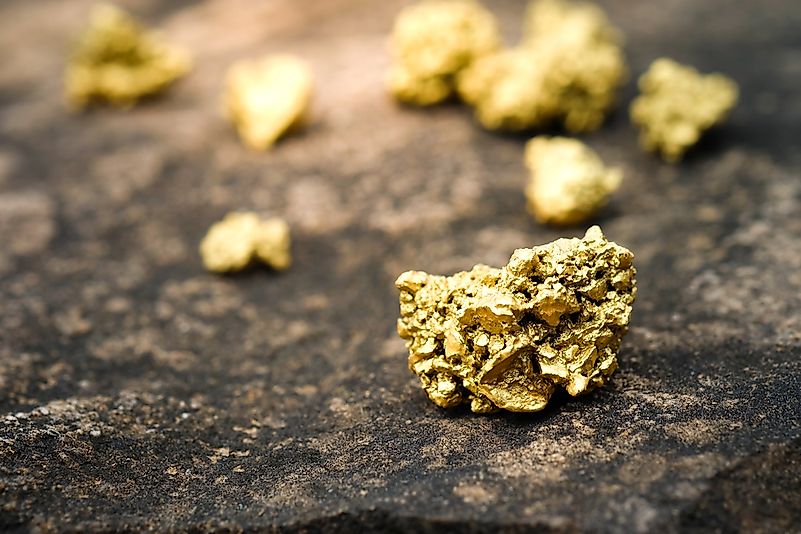 This site is renting out "prospecting shacks," which is a good idea because the area is vast, and you might get more value from your trip if you stay overnight. There are 34 mine sites within a 5-mile range of the camp, with two gold-washing creeks running through the property. If you choose to bring your camping gear, you can set up your tent on a creek bank or campgrounds with amenities (even hot water).
According to the site holders, you can find gold (although mostly flakes or specks, and it will not pay for the trip), as well as garnets, fossils, citrine, and quartz. Interestingly enough, some visitors reported finding Indian artifacts. This gold mine site is probably the most suitable for teaching kids and adults about all methods and techniques of gold mining. 
Spectrum Sunstone Mine, located near Plush, Oregon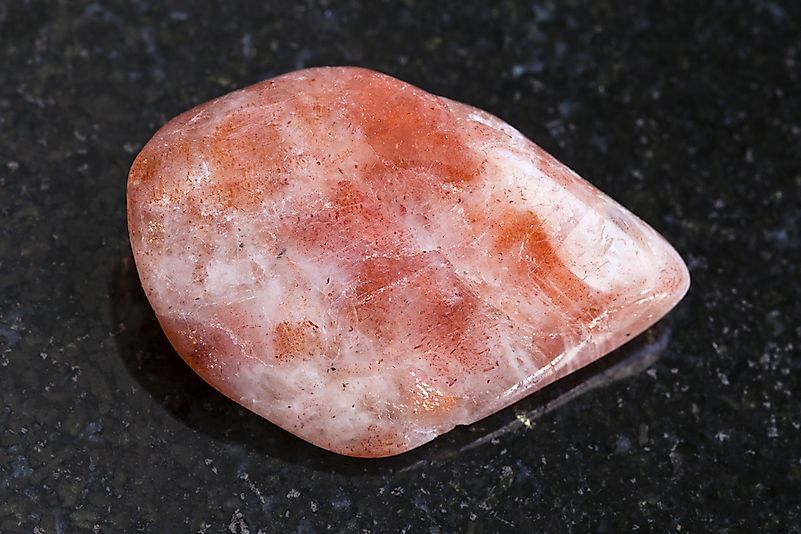 Spectrum Sunstone Mine is one of the Oregon sunstone mines and the only one open to the public for mining Oregon Sunstone. The mine is seasonal open only between May and November. Unlike many other recreational mines, Spectrum Mine offers various levels of mining experience with the first day of digging in designated piles of fresh, unprocessed ore for free. You can dig all day long and keep what you find; you will be required to pay for additional days only.
This is a family-friendly site, and some equipment is provided. The site is quite popular and has all the necessary amenities, including hot water and teepee and shack rent. You need to be aware that only a tiny percent of the stones will look like the praised Sunstone: the majority are transparent, honey-colored, brown, or blurry pink.
Woodward Ranch, Alpine, Texas
The ranch used to be known for red plum agates scattered across the ground. This site is worth monitoring from time to time, but the current information is that the new owners closed the site for visitors. It is a working ranch, and trespassing is not only illegal; it can be dangerous!
Seaquist Family Ranch, Mason, Texas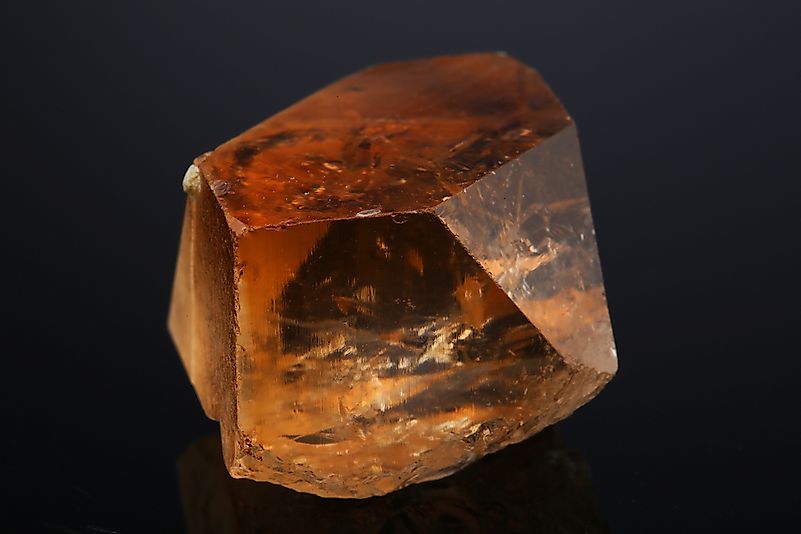 Another ranch located at the Honey Creek, this one provides a few more amenities and accommodation. You can walk along another part of the Creek looking for pink granites, a sign of potential topaz finds. You are similarly unlikely to find anything significant, but you are guaranteed a peaceful day in nature and solitude. 
Stillwell Ranch, Marathon, West Texas
The location provides campgrounds and RV sites for wild Rockhounds who wish to spend a couple of days roaming the grounds in search of agates. The agates are not exceptionally valuable or beautiful stone, but you can experience a rough life in the wilderness: with spiky cacti, rough terrain, and snakes in bushes (literally - so be careful and keep dogs on leash). This adventure is for most hardy Rockhounds.
Desert Rose Mine, New Mexico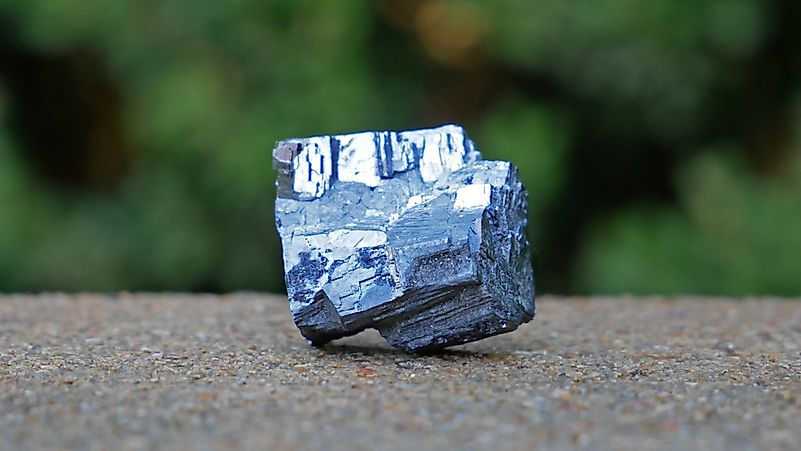 The main rocks you can expect to find are galena, fluorite, and quartz, although more of the collector interest than a gem quality. The only area that is accessible to collectors on a pay-to-dig basis is a large canyon, but it is quite vast, and the fee is inexpensive. There are no amenities except for a small shop, and you need to be prepared for a "day in the wild."
It is hardly a family-friendly location but can satisfy some experienced rockhounds. The land is privately owned. The nearby shop owners advertise Trinitite, the material that was formed on the "ground zero" of the first atomic blast in 1945 at the Trinity Site, 16 miles south of the rock shop.
Rock Hound State Park, Deming, New Mexico
Rockhound State Park is a location mainly known for raw geode collecting and its educational value for future field geologists and gemologists. The site is not too far from Mexico, has a museum (free), campsite and small parking. The entrance fee is around $5. Beware of tarantulas and snakes! You can expect to find jasper, quartz, agate, fossilized wood, plenty of mixed rock, and, more rarely, geodes (they look like spherical muddy stones, hence their other name - thunder eggs).
You need to bring water and protection from the sun; heatstroke can be quite dangerous. Prepare for a good hike, and bring a hammer and chisel to break rocks open. You are allowed to take up to 15 lbs of material with you, so if you could not crack your find on the site, you can take it home.
Harding Pegmatite Mine, Penasco, New Mexico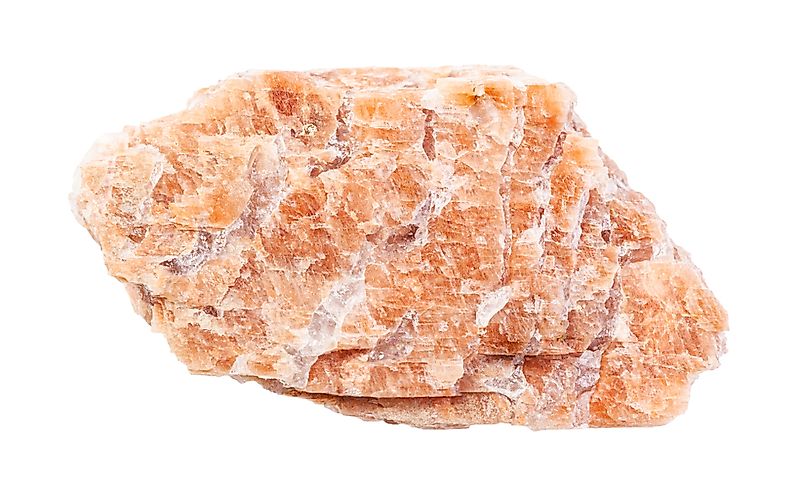 This is not a tourist mine but rather a donated site preserved for educational visits and collecting currently owned by the University of New Mexico You have to limit you collecting to a few samples and sign release permission. The former quarry would be more attractive to those who prefer the scientific, geological, and gemological side of rockhounding as it might look rather unimpressive to anyone else.
About the Author
Antonia is a sociologist and an anglicist by education, but a writer and a behavior enthusiast by inclination. If she's not writing, editing or reading, you can usually find her snuggling with her huge dog or being obsessed with a new true-crime podcast. She also has a (questionably) healthy appreciation for avocados and Seinfeld.
This page was last updated on February 1, 2020.
Citations
Your MLA Citation
Your APA Citation
Your Chicago Citation
Your Harvard Citation
Remember to italicize the title of this article in your Harvard citation.