Society
10 Weirdest Foods In The World
Each culture favors some groceries over others, and some of them use the most unusual methods and animal parts to fill up their bellies.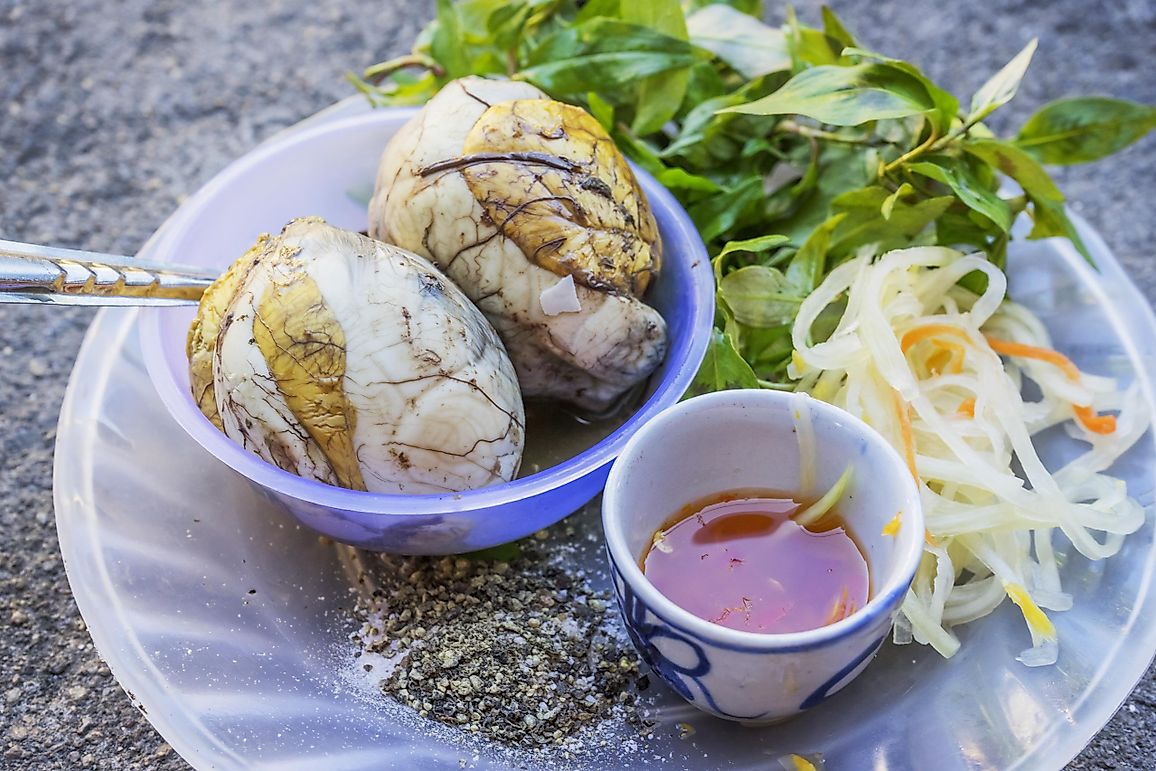 To classify food or dish as "weird" will largely depend on our own cultural background and stuff we are used to eating. Each culture favors some groceries over others, and some of them use the most unusual methods and animal parts to fill up their bellies. Be warned, there are some pretty unusual things on this ''menu''!
Balut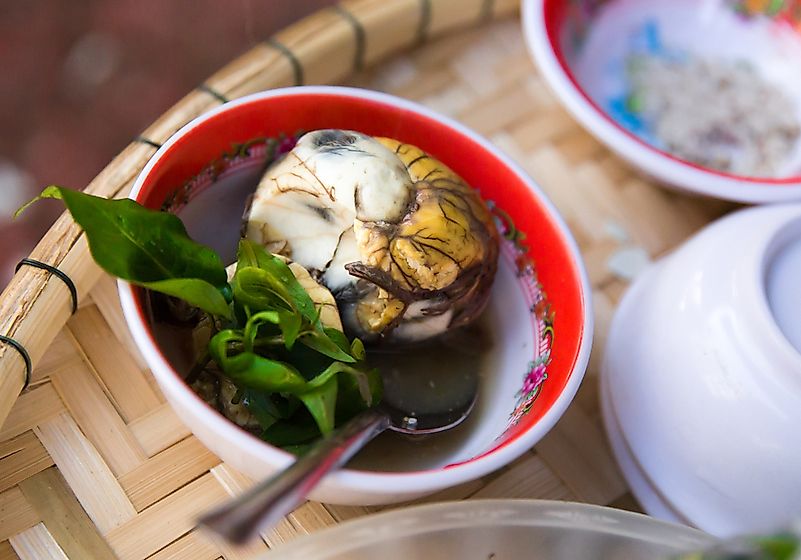 This dish is served in the Philippines as a delicacy. When you see it from the outside, it looks just like an ordinary duck egg. However, the duck embryo inside is halfway developed, meaning you have to eat the bones, feathers, and everything inside. Crunchy and savory!
Boshintang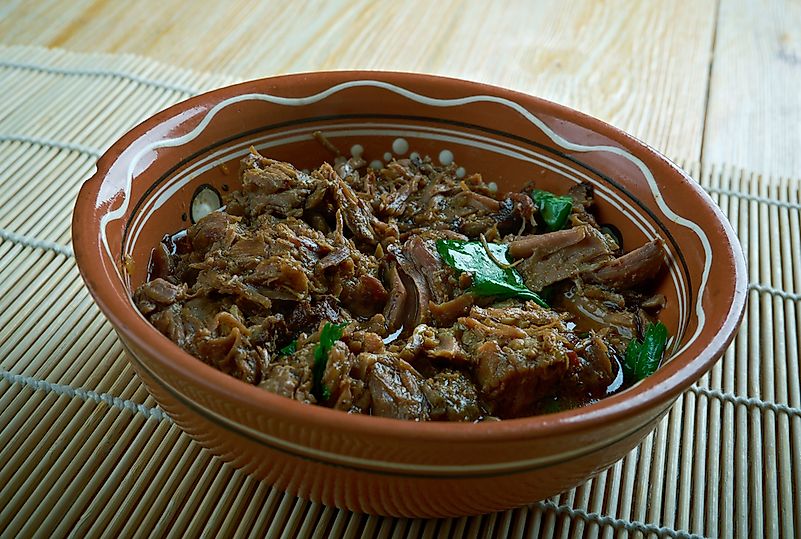 This Korean soup is served as a booster for the immune system. It is made of dandelion flowers, spring onions, some spices, and - dog meat. Today, it is hard to find a place that will serve a dog's meat, but this dog soup is still being consumed by older generations. 
Muktuk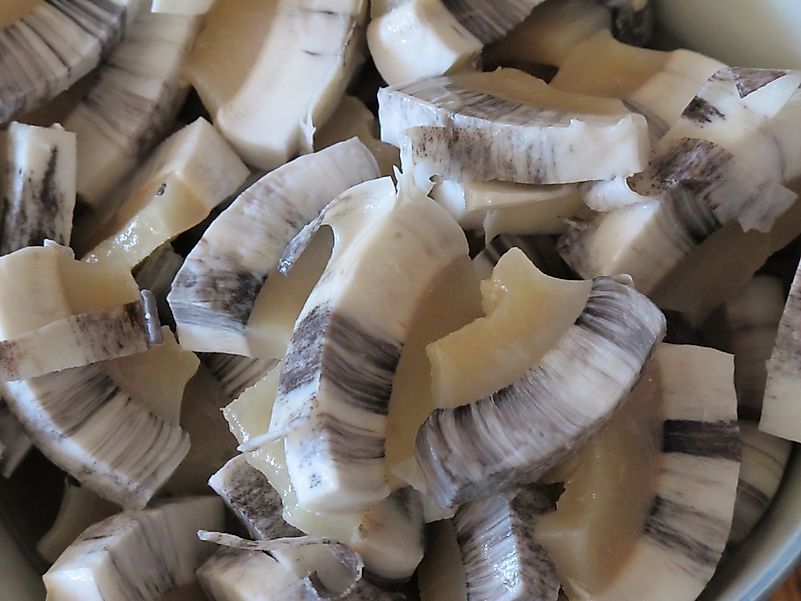 This Greenland specialty is made from the frozen skin of a whale and its blubber. Blubber is, well, just fat that is found in most of the sea mammals. This classic Inuit dish tastes like a combination of hazelnuts and licorice.
Shirako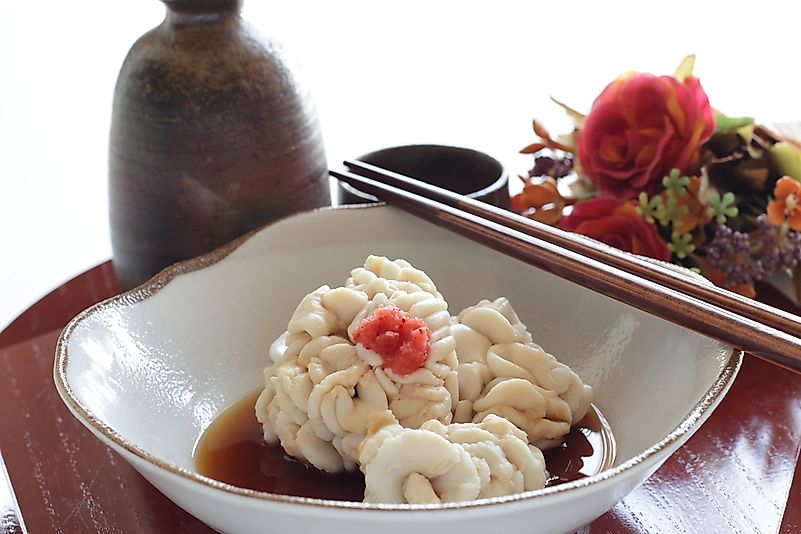 Literally translated as "white children," this Japanese dish has a sweet taste, almost like custard. It does not look too appealing to the eye, resembling mucus. That is because we are talking about sperm sacs of different types of fish: cod, angler, or puffer.
Fugu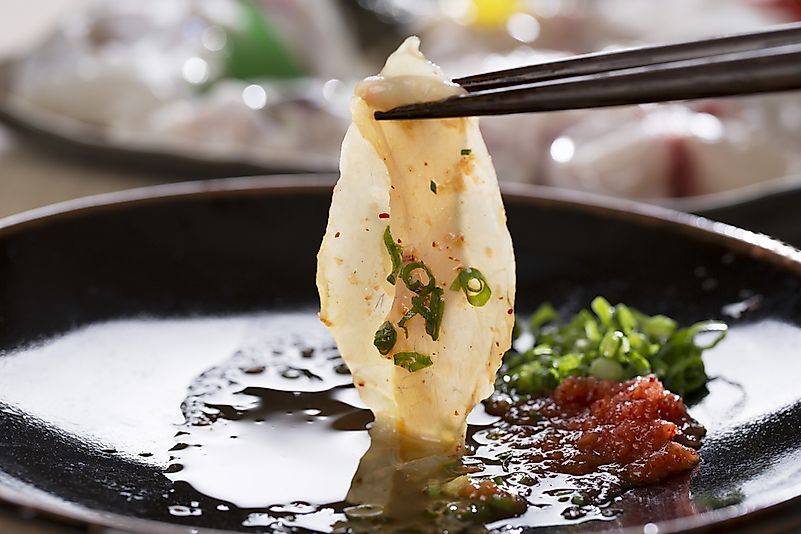 There is nothing too extreme about the taste or the origin of this Japanese meal. Fugu is a dish prepared from a pufferfish. However, the pufferfish contain tetrodotoxin, which is highly toxic for other living beings. If prepared incorrectly, this meal is fatal for humans. 
Gaeng Kai Mot Daeng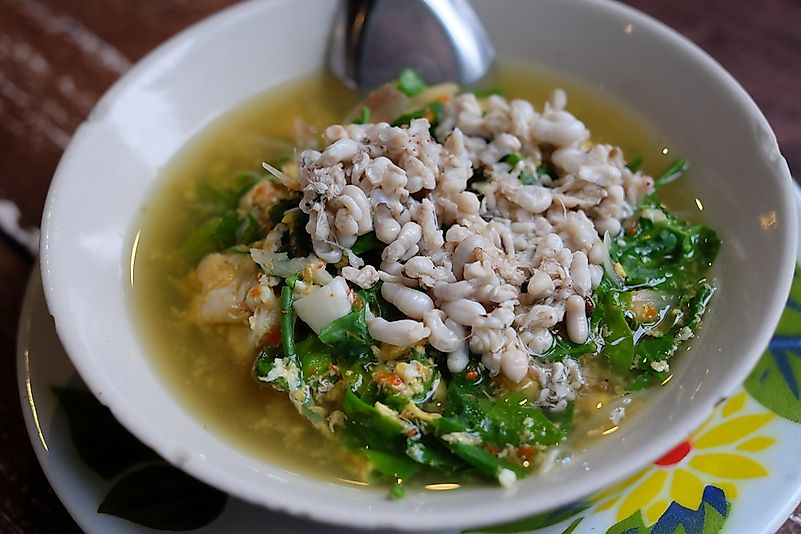 Served in Laos, this soup has a weird choice of its main ingredient. They say that the soup tastes like shrimp and is very delicate. However, it is made out of white ant eggs and their partially developed embryos, seasoned with a couple of baby white ants. 
Huitlacoche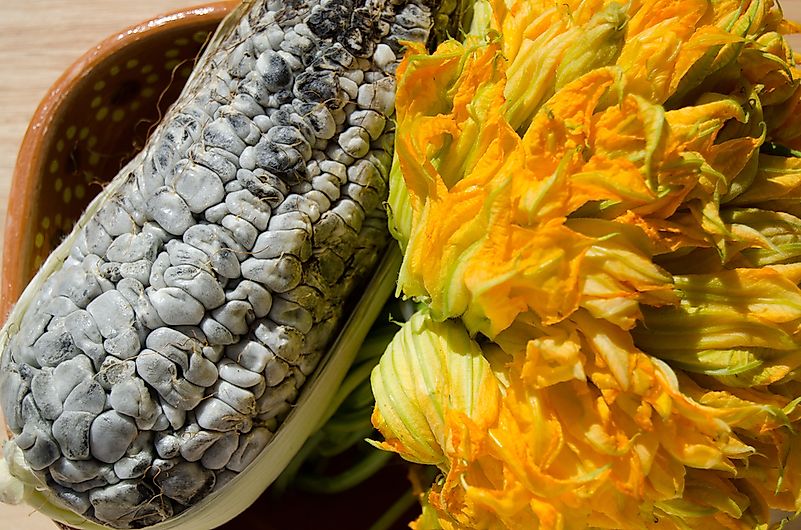 Corn is something that people all around the world enjoy, cooked or grilled, it tastes great. However, in Mexico, they enjoy their corn when its - rotten. Corn turns into fungus because of corn smut, which turns your yellow corn into a blue and black snack.
A-Ping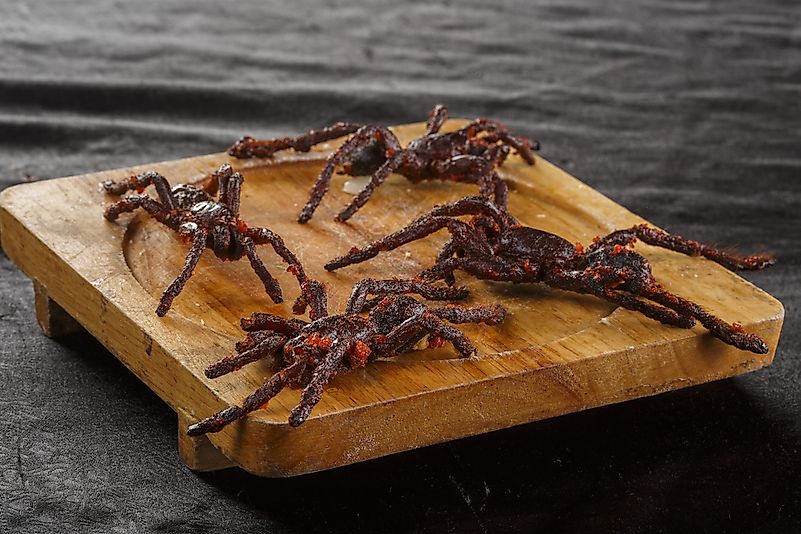 You can fry just about anything in hot oil, but people of Cambodia decided to fry tarantulas. Served in both salty and sweet variants, they say that the tarantulas taste like crab. Preparing tarantulas this way started during the Khmer Rouge regime when most of the Cambodian population was starving. 
Hakarl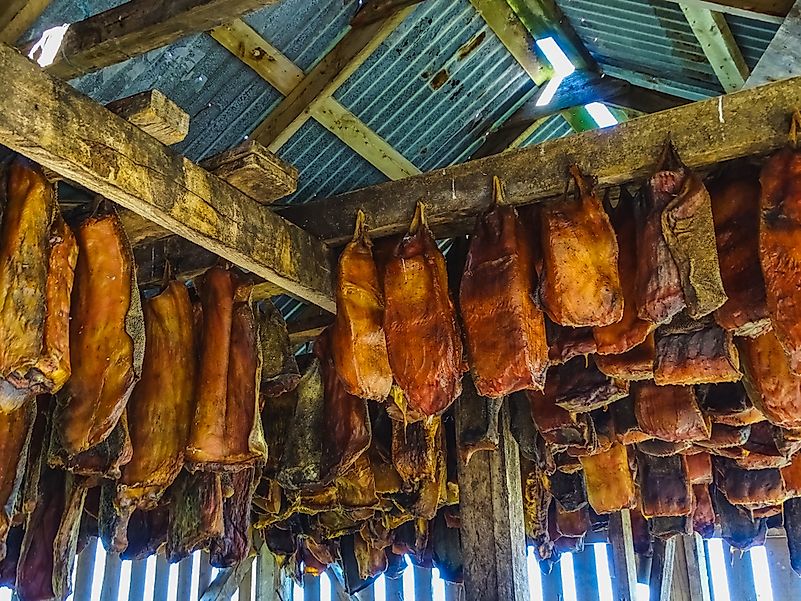 This dish is made of shark. Nothing unusual, one would say, especially for Iceland. But, it is the method of preparation that is weird. After they catch a shark, the Iceland fishermen cut off his head and get rid of the shark's guts. The beheaded carcass is left in a shallow grave to rot for three months. After they remove it from the grave, they cut it into smaller strips and let it dry for a few months more. They say that the smell is absolutely sensational!
Pidan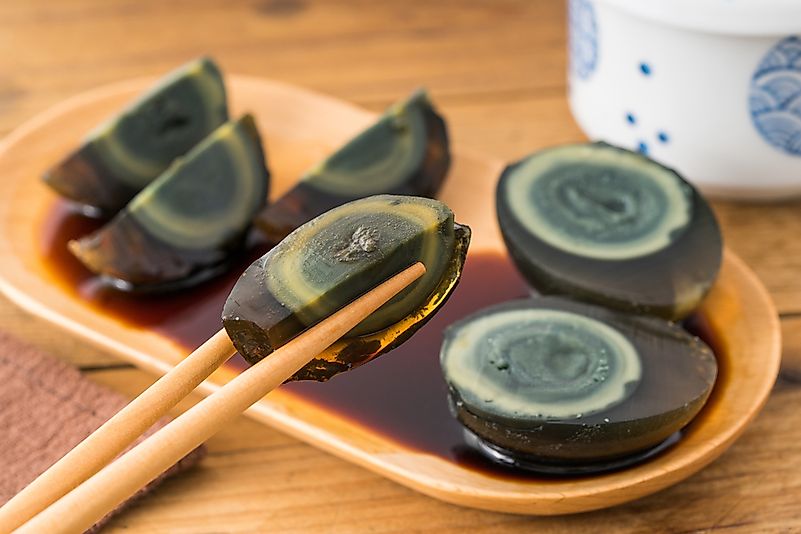 Also known as the "century egg," Pidan is served in China. It does not take a hundred years to prepare this egg, but the end product sure looks that old. Eggs are kept in clay, salt, and ash for several months. Once they get to your table, they are dark green, and you are immediately hit by a strong smell of sulfur. 
About the Author
Antonia is a sociologist and an anglicist by education, but a writer and a behavior enthusiast by inclination. If she's not writing, editing or reading, you can usually find her snuggling with her huge dog or being obsessed with a new true-crime podcast. She also has a (questionably) healthy appreciation for avocados and Seinfeld.
This page was last updated on February 1, 2020.
Citations
Your MLA Citation
Your APA Citation
Your Chicago Citation
Your Harvard Citation
Remember to italicize the title of this article in your Harvard citation.