Travel
10 Virtual Museums You Can Visit Online While Stuck At Home Because Of Coronavirus
While being stuck at home due to the COVID-19 coronavirus pandemic might seem like the end of the world to some, this is a chance to learn something new while being home and take a virtual tour of some of the world's most famous museums.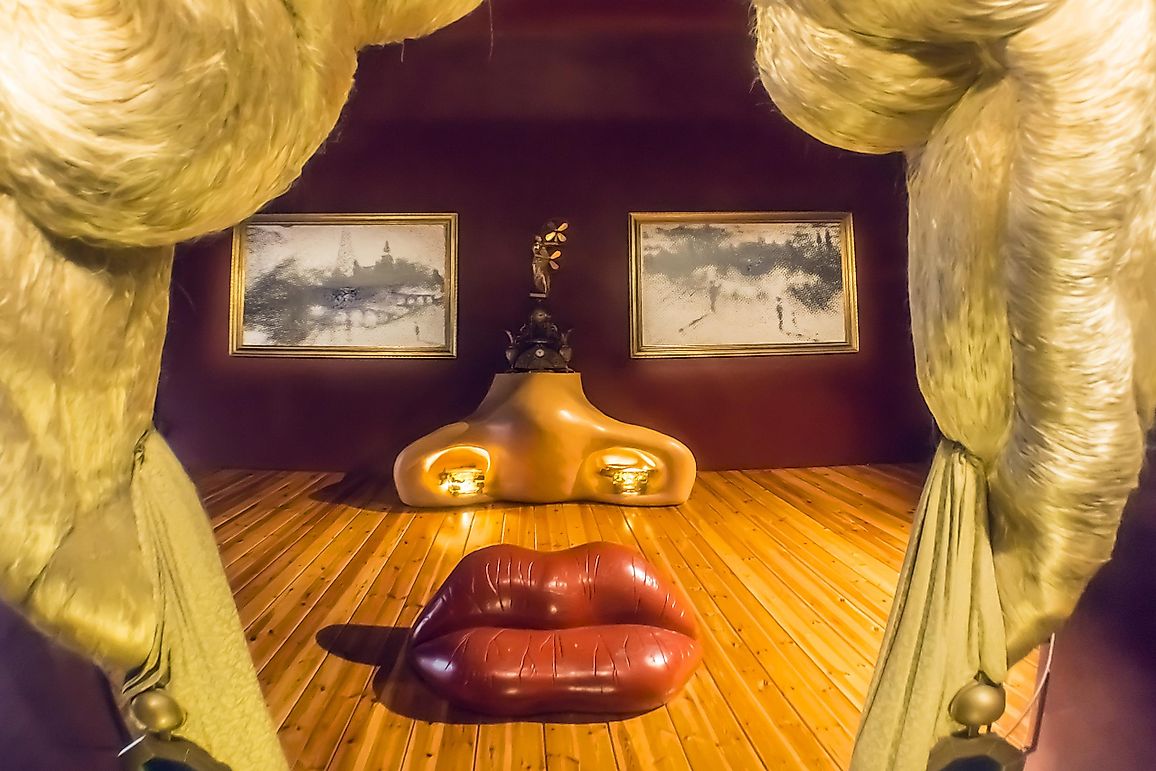 While being stuck at home due to the COVID-19 coronavirus pandemic might seem like the end of the world to some, this is a chance to work on ourselves and do things we would not usually have the time to do. We are sure there are a large number of books or movies you have always been meaning to read but did not get to because of work or other commitments. Well, now is a good time to do just that.
However, let's not focus solely on entertainment. Why not learn something new while being home and try to take a virtual tour of some of the world's most famous museums? Since it will probably be a while before you can travel again, you may as well take a walk through these places virtually. This way, you can learn a lot about history and world culture while also having fun. Usually, you would not be able to visit a museum while enjoying a snack or a nice meal, but this way, no one is stopping you. So let's start our tour!
The Louvre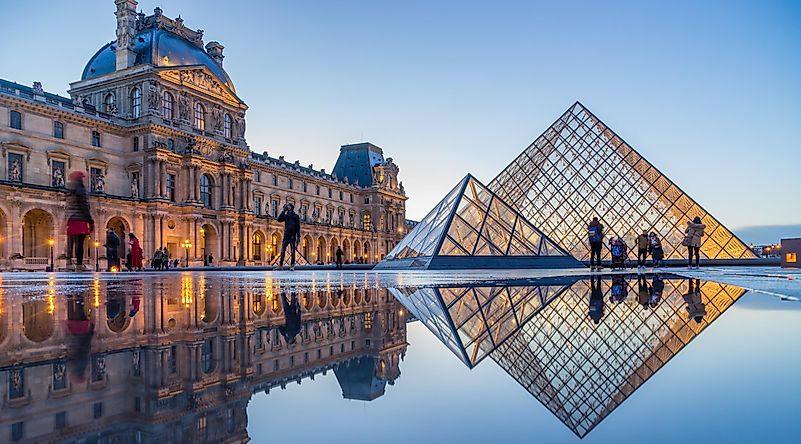 What better way to start the list than with arguably the most famous museum in the world. The Louvre is well known all over the globe and is also considered a historic monument in Paris. With online tours, you can visit some of the most prominent exhibits kept in this museum, including the works of Michelangelo and the collection of Egyptian Antiquities. It is even possible to look at the entire museum using a 360-degree camera, and by clicking on the exhibits, we can learn more information about them.
The Solomon R. Guggenheim Museum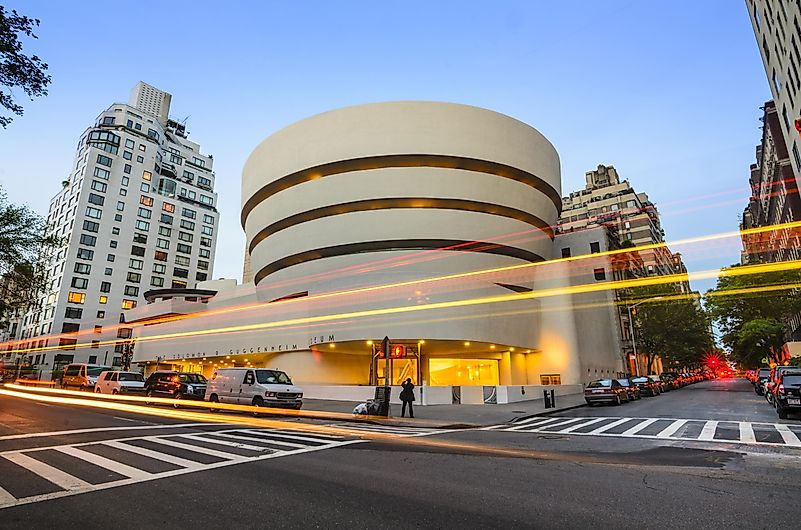 Architecturally impressive, this museum can be found in New York City. However, we do not need to visit the Big Apple to explore the inside of this building designed by Frank Lloyd Wright; an online tour can help us experience at least a part of everything the museum has to offer. There are some truly gorgeous and important pieces of art stored in this museum, and a part of it is available for viewing pleasure of its online visitors. Some of those exhibits include works by Pablo Picasso, Piet Mondrian, and Jeff Koons.
The Dalí Theatre-Museum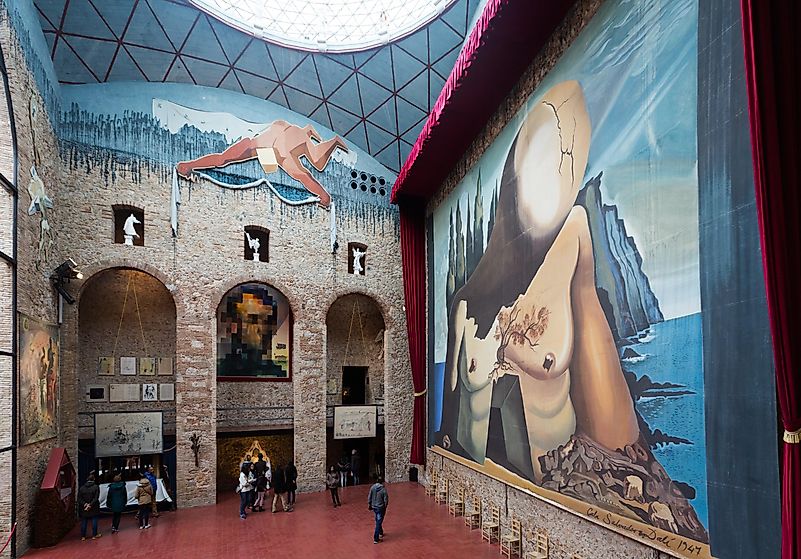 Dedicated to the life and work of the Spanish surreal artist Salvador Dalí, this museum is located in Spain, in the town of Figueres in Catalonia. Every room and exhibit in this place is filled with the works of Dalí, and even his body is buried here. The virtual tour is not as comprehensive as some others we mentioned, but it still gives a good look into some of the more notable exhibits.
The National Gallery Of Art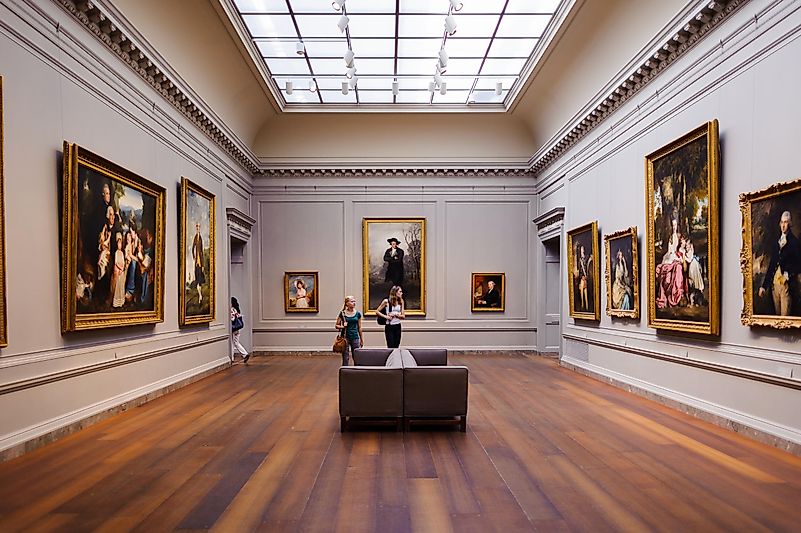 The National Gallery Of Art is in Washington, D.C., but offers virtual tours for those that cannot come to visit in person. It is possible to view all of the current exhibits, and also listen to various audio recordings of lectures that we held in the museum. There are some videos available as well.
The British Museum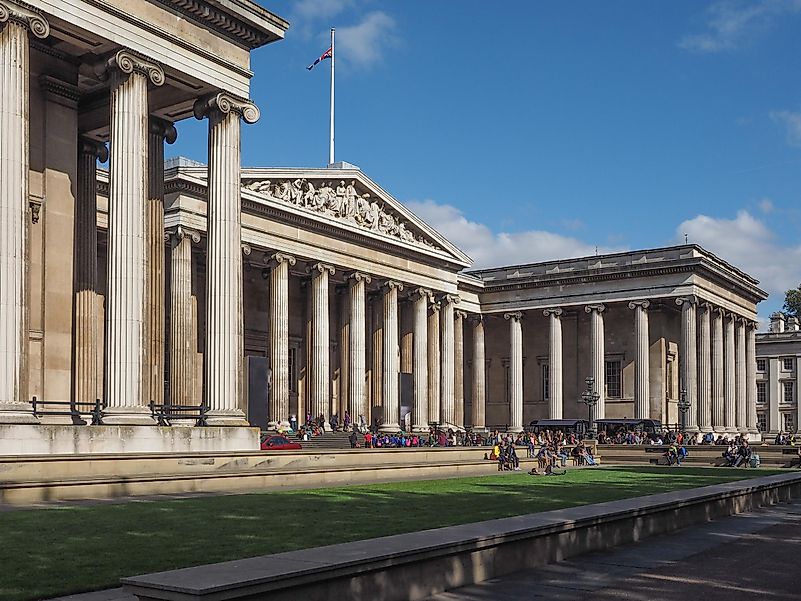 Based in London, England, this museum holds an enormous collection of more than eight million different objects. Only a part of those is available for online viewing, but we trust it should be enough to satisfy your curiosity while waiting for the disastrous coronavirus to disappear. This museum also offers special tours using the Google Street View technology, something they did in collaboration with the Google Cultural Institute.
Smithsonian Natural Museum Of Natural History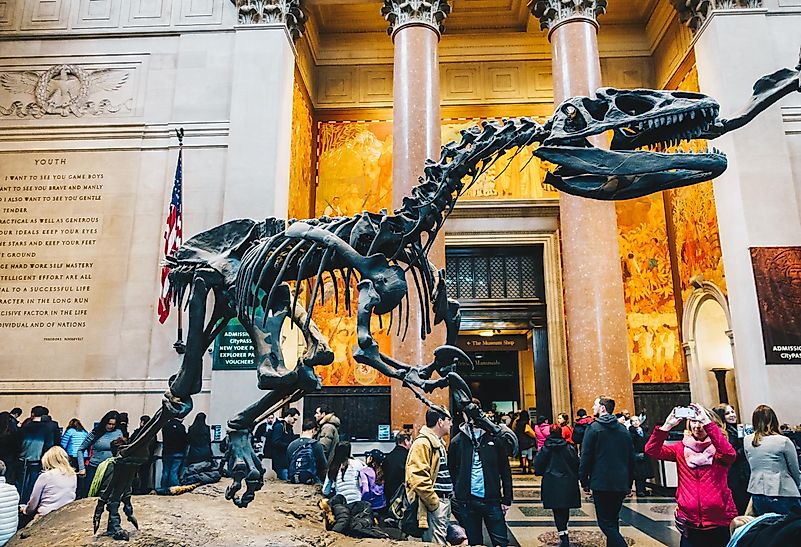 Another well-known museum, the Smithsonian, should be well known even amongst non-art lovers. It is based in Washington, D.C., and is one of the most visited museums in the entire world.
Online visitors can take a look at the entirety of the exhibits here by using the virtual tour, and it is highly recommended you do so. The online tour offers an exhaustive 360-degree tour of the fascinating exhibits featured in this museum. The Insect Zoo, hall of Paleobiology, and Dinosaurs are only some of them.
The Metropolitan Museum Of Art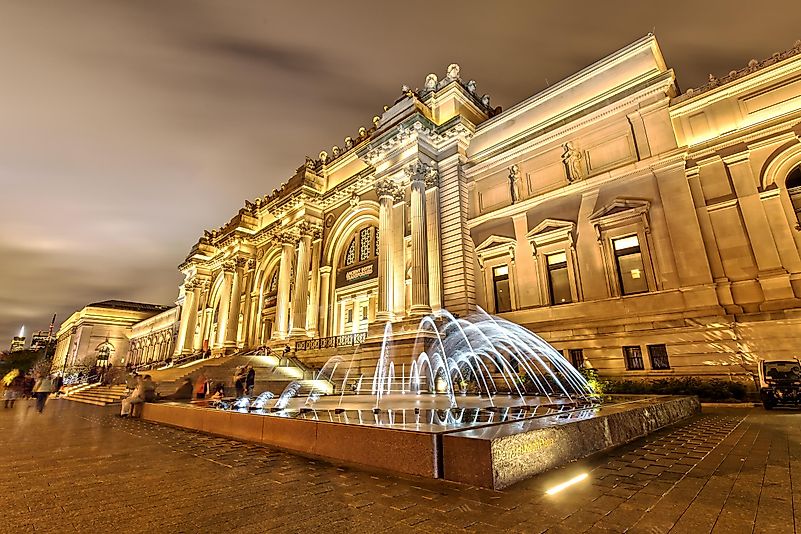 No matter in which country you live, if you have only a small interest in the world of art, you have heard of the Met. Enjoying the exhibits that this legendary place has to offer is now possible without going to New York City. All you need to do is visit the website of the museum, and you can start enjoying the works of some extraordinary artists in no time.
Some of the more notable names include Vincent van Gogh and Jackson Pollock. The Met is another museum that decided to collaborate with the Google Cultural Institute to make visiting its exhibitions online even easier.
Van Gogh Museum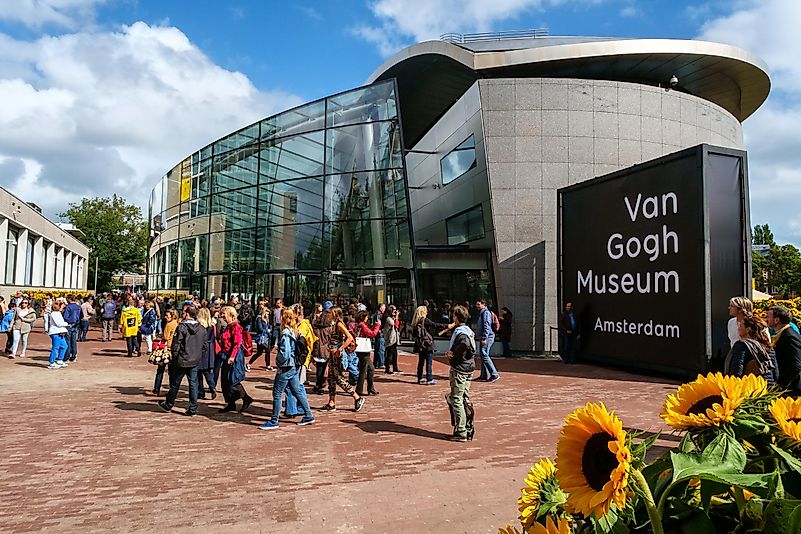 Located in Amsterdam, Netherlands, this museum offers a look into the works of one of the most famous artists in history. Vincent van Gogh is a name everyone has at least heard of, and while some other museums let you view some of his works, this is the place that will allow you to take a look at the most comprehensive collection of everything this man is known for. Every art lover should give the online tour a chance and learn more about the author of such paintings as The Starry Night or Sunflowers.
The National Women's History Museum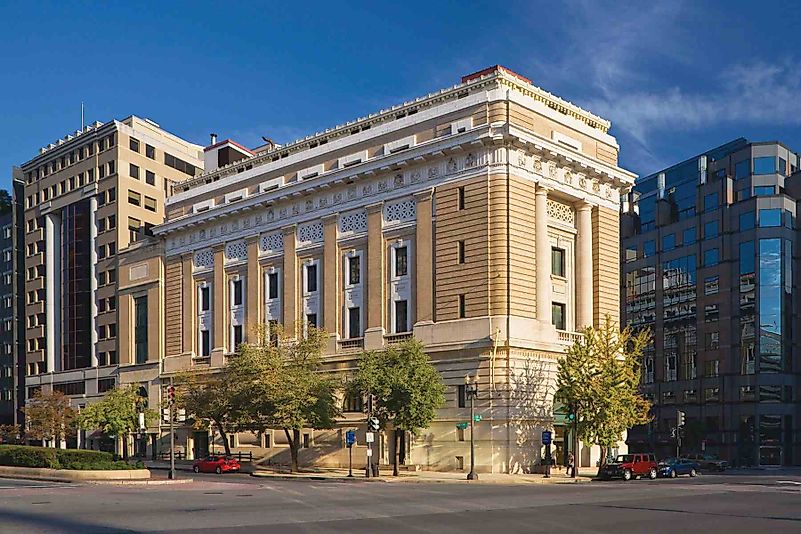 The ultimate goal of this museum is to inspire, empower, and educate people about the importance of women in the history of the United States. Located in Alexandria, Virginia, the National Women's History Museum has a vital mission, and we fully support it. 
Equality and representation are essential nowadays, and places such as this museum help us create a better society where everyone feels equal. Since you might not be visiting the museum in person any time soon, the online exhibits have got you covered with plenty of interesting information.
Museum Of Modern Art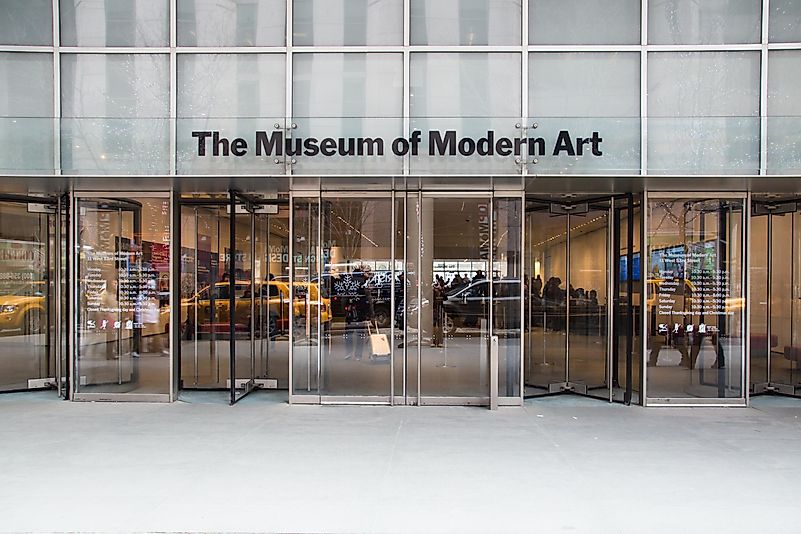 Another well-known museum located in New York City, MoMA has been the leading destination of art lovers for quite some time now. Visiting the Big Apple without checking out MoMA does not happen very often; the place is just that popular. The online tour is not that comprehensive but offers a couple of exhibits and some artworks that can give you a small glimpse into everything this museum has to offer.
About the Author
Antonia is a sociologist and an anglicist by education, but a writer and a behavior enthusiast by inclination. If she's not writing, editing or reading, you can usually find her snuggling with her huge dog or being obsessed with a new true-crime podcast. She also has a (questionably) healthy appreciation for avocados and Seinfeld.
This page was last updated on March 30, 2020.
Citations
Your MLA Citation
Your APA Citation
Your Chicago Citation
Your Harvard Citation
Remember to italicize the title of this article in your Harvard citation.