Travel
10 Tragic Stories That Came From Climbing Mount Everest
As of 2020, more than 300 people have lost their lives on the Mount Everest. The following is just a handful of these tragic stories.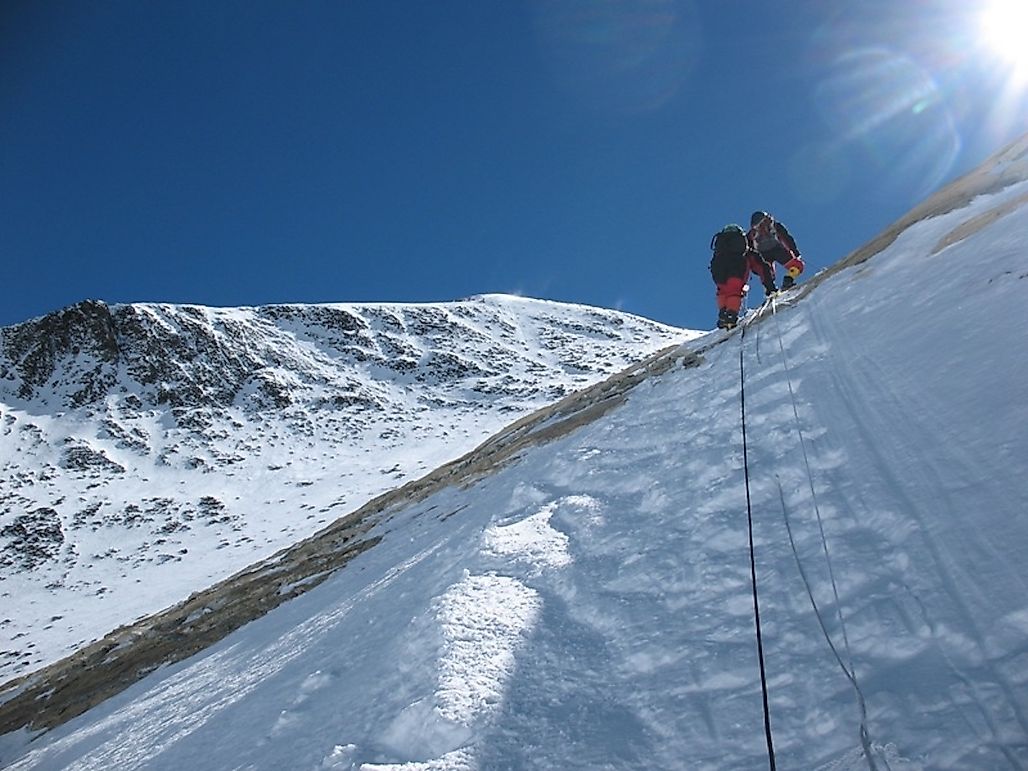 For the past century, Mount Everest has been of great interest to mountaineers and adventurers. Summiting its peak is like a badge of honor, an accomplishment not many get to boast about. But sometimes the temptation of success overshadows the harsh reality. Climbing Everest is a dangerous task, one that can lead to serious injury, or in many cases, death. As of 2020, more than 300 people have lost their lives on the mountain. The following is just a handful of these tragic stories.
George Mallory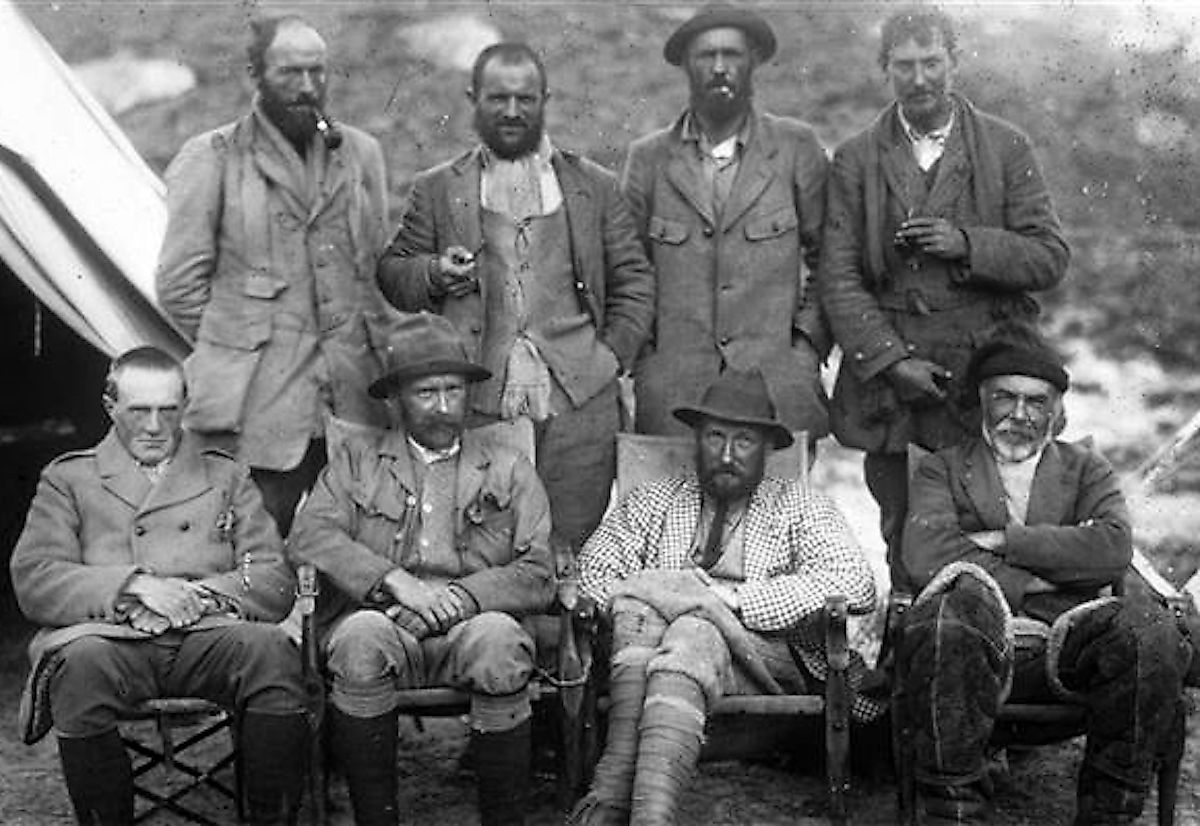 George Mallory was an English mountain climber who was involved in the first British expeditions of Mount Everest. After a reconnaissance trip the previous year, he set off with a team to summit Everest in 1922. Despite earning a world record for highest climb, they were ultimately unsuccessful. Undeterred, Mallory returned in 1924 to try again, but he disappeared on the northeast ridge with his climbing partner, Andrew Irvine. They were last seen approximately 800 feet from the summit. Mallory's body was lost for decades, only to be discovered in 1999. It is unclear whether the pair reached Everest's peak, but if they had, they would have beaten the first confirmed summit of Sir Edmund Hillary and Tenzing Norgay by 29 years.
The German Woman
Hannelore Schmatz was a German mountaineer. Along with her husband, Gerhard, six other high-altitude climbers, and five Sherpas, she set off to conquer Mount Everest in 1979. After a blizzard forced them to retreat temporarily, the team split off into two groups, separating Schmatz from her husband. Gerhard's team reached the top first. On their descent back to base camp, they rendezvoused with Schmatz who finally made it to South Col, the final checkpoint before the summit. Gerhard warned her of bad weather, but she was determined to continue. Later, he learned via walkie-talkie that his wife had become the fourth woman in history to summit Everest. On her way down, however, Schmatz grew exhausted and surrendered to the ever-worsening conditions. She sat down to rest, leaning against her backpack. She died in that very position. For years, her frozen body was a marker for the southern route, but it has since tumbled over the side by a strong gust of wind, never to be seen again. Referred to as the "German Woman" by other mountaineers, Schmatz was the first woman and German citizen to die summitting Mount Everest.
Green Boots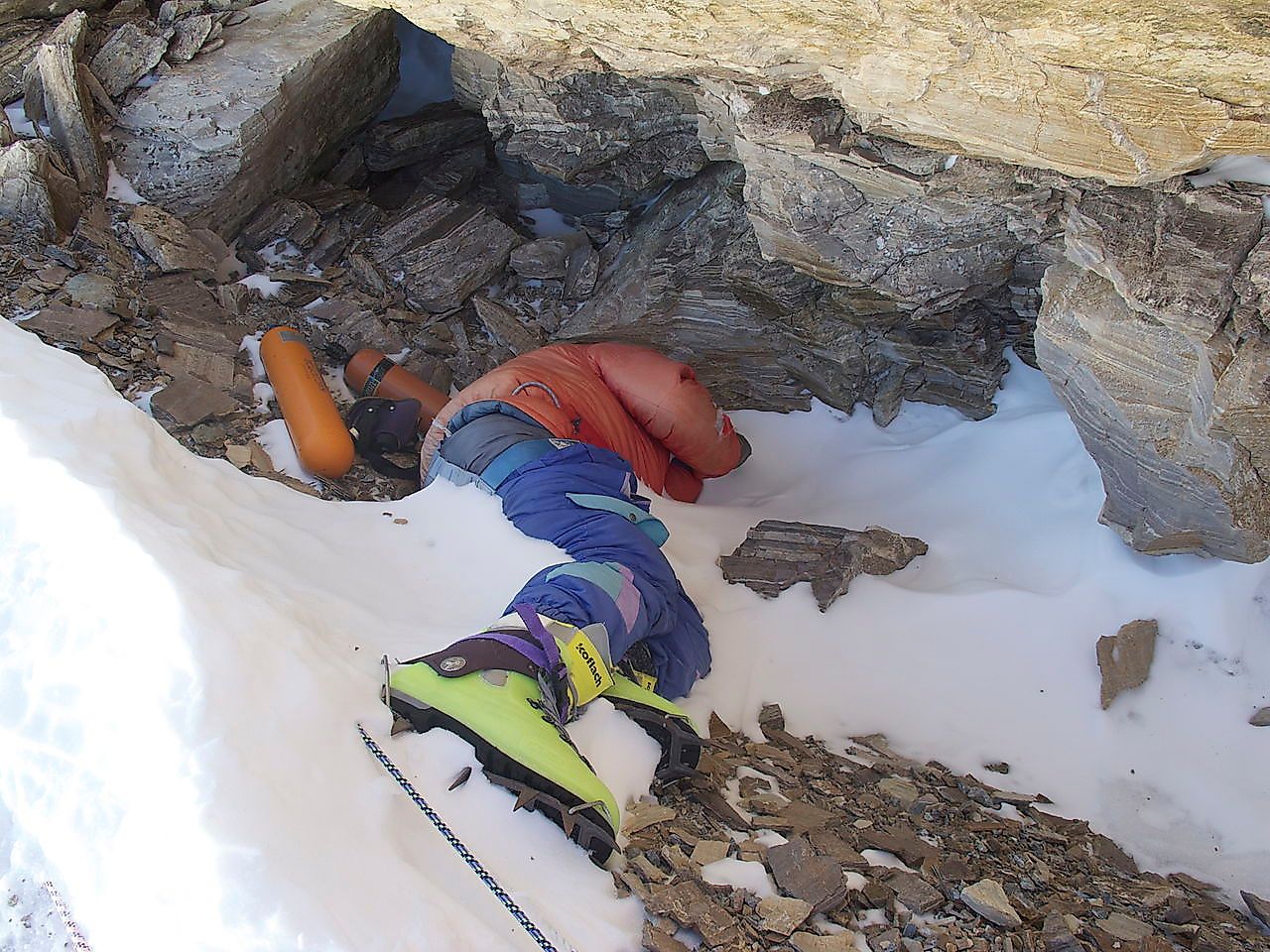 Curled up in a limestone cave on the northeast ridge route lies a victim of the deadly 1996 blizzard. Named after its neon green footwear, the frozen body was first discovered in 2001 by French climber Pierre Paperon. Many people believe the unfortunate climber to be Tsewang Paljor, a member of the Indo-Tibetan Border Police, but others speculate that it could be anyone from his team. It is assumed that Paljor and his team reached the summit, but got caught in the blizzard during their descent. Seven other climbers died in what is now referred to as the 1996 Mount Everest disaster. Whether it is Paljor or not, the body is used as an unofficial trail marker to signal the approaching peak.  
Karl Gordon Henize
As a young boy, Karl Gordon Henize idolized Sir Edmund Hillary, one of the first two men to summit Mount Everest. As an adult, however, he aimed higher, eventually becoming a successful astronaut.  By 1986, he was a senior scientist for NASA, spearheading research on improving space missions. In 1993, he decided to join a British expedition to Everest with the intent of testing the effects of radiation on human skin tissue at varying heights; such research was critical for the planning of longer space trips. At 22,000 feet, Henize started succumbing to altitude sickness. He attempted to return to base camp, but ended up dying of high-altitude pulmonary edema. His body was left on the mountain, a formal request he had made before setting out.  
Marco Siffredi
French snowboarder Marco Siffredi was something of a daredevil. In 2001, he summited Mount Everest in hopes of snowboarding down the Hornbein Couloir passage, but due to a lack of snow, he had to settle for the less steep Norton Couloir. Determined to accomplish his goal, Siffredi returned a year later, and at the young age of 23, successfully reached Everest's peak for the second time. As he organized himself, dark clouds gathered overhead. His Sherpa guides warned him of the weather, but Siffredi was not deterred. On his snowboard, he disappeared down the Hornbein Couloir. When the Sherpas returned to base camp, Siffredi was nowhere to be seen. His body was never found. Theories of his death range from weather to an avalanche, but his sister is convinced he is living anonymously with yak herders in Tibet, exploring new mountain ranges.
Maurice Wilson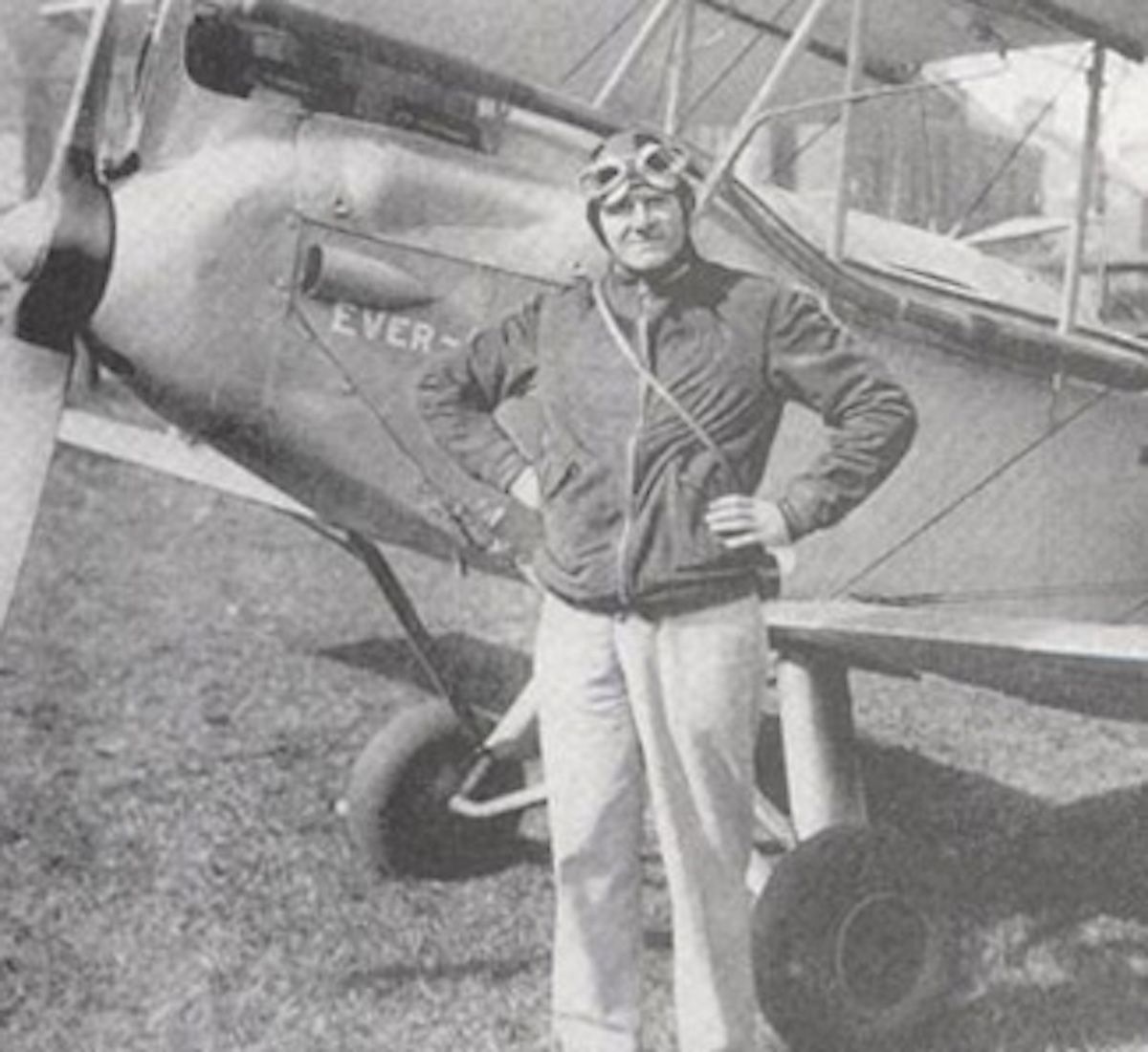 Inspired by the story of George Mallory, former British soldier Maurice Wilson decided to summit Mount Everest in 1934. He believed that his undying faith and constant prayer would allow him to accomplish this feat. His original goal was to fly to the upper slopes and hike right up to the summit, but he was forced to abandon this plan when authorities refused to let him fly that close to the mountain. Instead, he approached Everest from the Rongbuk Glacier. Wilson was an inexperienced climber, however, and had to retreat several times back to the Rongbuk Monastery. The Sherpas begged him to stop, but Wilson decided on one final attempt from which he never returned. His body was found a year later covered in snow. What we know of Wilson's misadventures with Everest come from his diary.  
Michael Matthews
At the age of 23, Michael Matthews—younger brother of Pippa Middleton's husband—decided to conquer Mount Everest. In May 1999, he did just that, becoming the youngest British citizen to do so. Shortly after his success, however, a violent snowstorm lashed out, separating Matthews from his guides. The young man disappeared and his body never recovered. It is believed he fell to his death. David Matthews was convinced his son's demise was the result of negligent guides and brought them to court for manslaughter. He claimed they deserted his son and had supplied him with sub-standard oxygen equipment, but the charges were dropped due to a lack of evidence. Today, the Matthews family honor Michael through a charity supporting education projects in Africa and Asia.
Rainbow Valley
Contrary to its sunny sounding moniker, Rainbow Valley is a mass graveyard where the corpses of past climbers lie frozen in the snow. It is named as such because the bright clothing and gear of these unfortunate individuals give the spot a multi-colored patchwork look. Rainbow Valley is found along the northeast ridge route and is a part of the Death Zone, the area where the highest number of fatalities occur. It cannot be avoided along any of the well-known paths, acting as a grim reminder to climbers today of the dangers of attempting to reach the mountain's peak. People try to move these victims to more ceremonious resting places, but their bodies are so frozen stiff that this is more often than not an impossible task.
Sleeping Beauty
Ignoring her son's prophetic nightmare, Francys Arsentiev set off in May 1998 to become the first American woman to summit Mount Everest without the use of bottled oxygen. She was not a professional climber, but she had married one. Together, they successfully reached the peak, but they soon got separated on the way down when conditions worsened. When Arsentiev's husband returned to base camp and noticed his wife was not there, he headed back out with oxygen and medicine; he was never heard of again. Meanwhile, Ian Woodall and Cathy O'Dowd, two soon-to-be married climbers, found a badly frostbitten Arsentiev 1,000 feet from the summit. She was still alive, but beyond help. Fearing for their own lives, Woodall and O'Dowd were forced to leave her behind. In 2007, Woodall returned, wrapped her body in an American flag, and moved her to a more dignified location. Inspired by comments made by O'Dowd, Arsentiev became immortalized as Everest's "Sleeping Beauty."
Yasuko Namba
Even among expert mountaineers, successfully climbing the Seven Summits—the highest mountains of each of the seven continents—is a remarkable accomplishment. Yasuko Namba set off to do just that, starting on New Year's Day 1982 with Mount Kilimanjaro. By 1996, only Mount Everest was left. When she reached the peak, she became the second Japanese woman to scale the Seven Summits. At 47 years old, she was also the oldest woman at the time to successfully climb Everest. Unfortunately, during her descent, Namba became one of the eight casualties of the 1996 Mount Everest disaster. According to reports, her body was recovered a year later and returned to Japan.
About the Author
Nathaniel Whelan has an M.A. from Carleton University and a diploma in Professional Writing from Algonquin College. When he is not serving coffee at his local Starbucks, he can be found reading, writing, or buried under a pile of LEGO. He currently lives in Ottawa with his partner and pet cats Goose and Loki.  
This page was last updated on May 15, 2020.
Citations
Your MLA Citation
Your APA Citation
Your Chicago Citation
Your Harvard Citation
Remember to italicize the title of this article in your Harvard citation.