Society
10 Rules That Queen Elizabeth Must Follow As The Monarch
Even Queen Elizabeth II Has Guidelines That She Must Follow.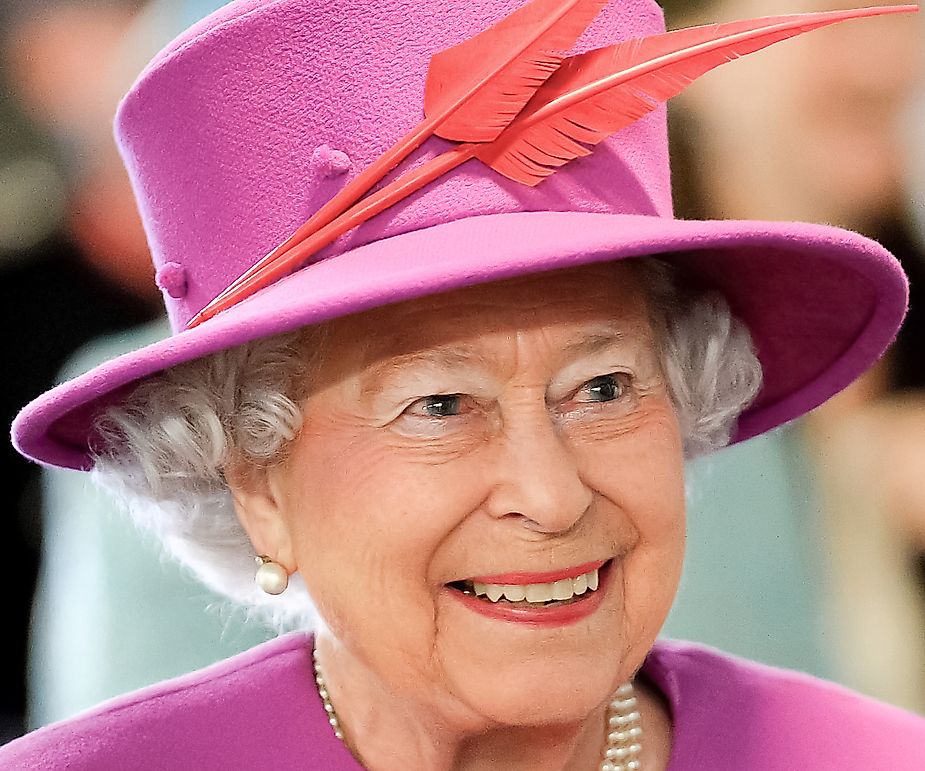 She may reign over sixteen countries, but even Queen Elizabeth II still has a number of rules to follow. Some of the Queen's rules seem silly. Rules such as forbidding any British royal family member from playing Monopoly because the game gets too intense, or insisting no royal eat shellfish to reduce the chances of contracting food poisoning are very odd. However, most of the Queen's rules are based on public appearance, interaction, and fashion guidelines. Every detail of the Queen's life is meticulously planned and orchestrated to uphold the image of the royal family's grace and dignity. These are a few of the most notable rules that Queen Elizabeth II has to follow.
10. Dinner Conversation Must Be Regulated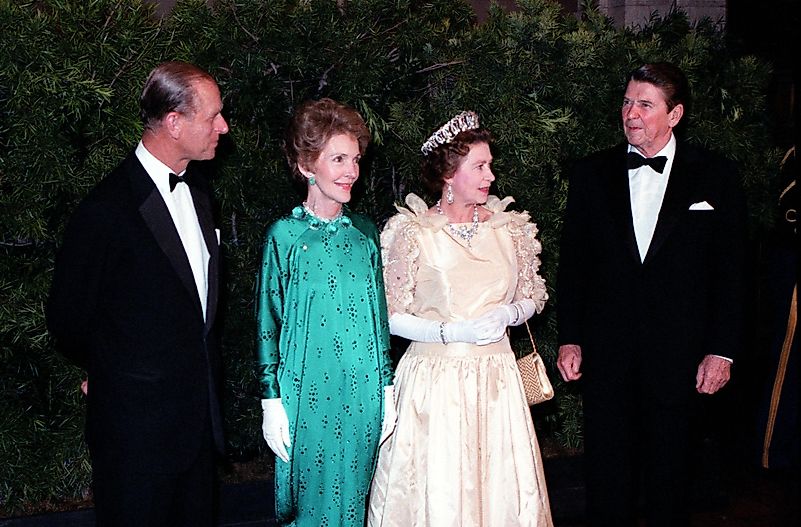 Formal dinner parties are always orchestrated, from entering the room in order of precedence to the place settings, where each guest sits, and to whom the queen speaks. It is customary for the guest of honor to sit to Queen Elizabeth II's right, and she will carry on a conversation with that person during the first course of the meal. While enjoying the second course, her attention will turn to the guest on her left.
9. She Must Wear Gloves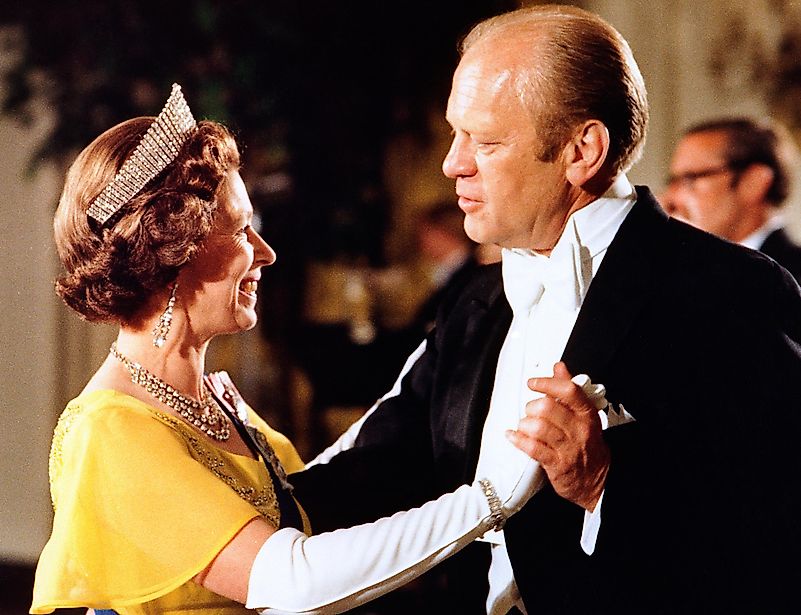 This rule of thumb is not etched in stone, but rather a preference and based upon keeping germs at bay. Queen Elizabeth II changed the rules for interacting with the public in 1970. Before then, royals were not allowed to be touched when engaging with citizens during walkabouts, which are traditional events when any members of the royal family travel abroad or outside of London. People typically line the streets to greet or catch a glimpse of a royal during these walkabouts. Because of the number of hands she shakes in a day, Queen Elizabeth II wears gloves whenever in public to prevent herself from getting sick.
8. She May Not Sign Autographs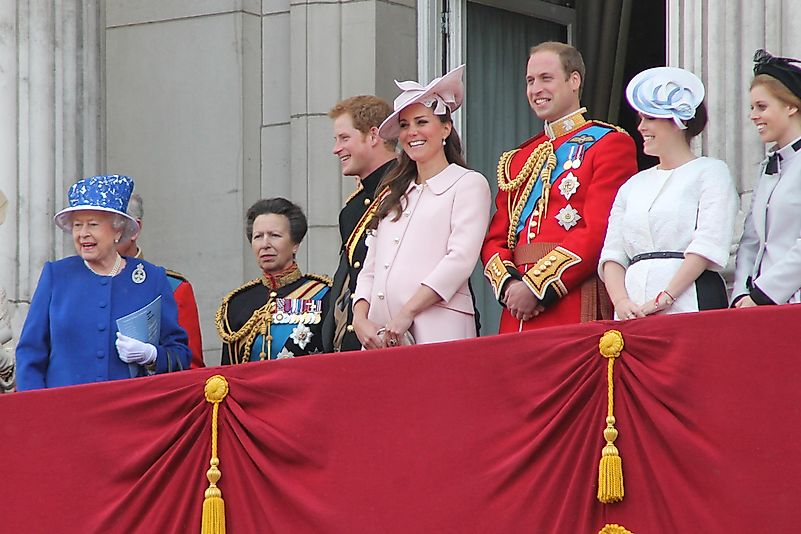 No member of the royal family is permitted to sign autographs when making public appearances because of the risk of a signature being forged. While they may take the time to scrawl their names into a guestbook or make special notes, family members will not sign autographs while on walkabouts. The rule also stretches beyond the pen-and-paper into a more digital age. Selfies are also not allowed. Some fans manage to capture photos of themselves with royals in the background, but it's forbidden for a member of the family to deliberately pose for a picture.
7. She Must Dress Fashionably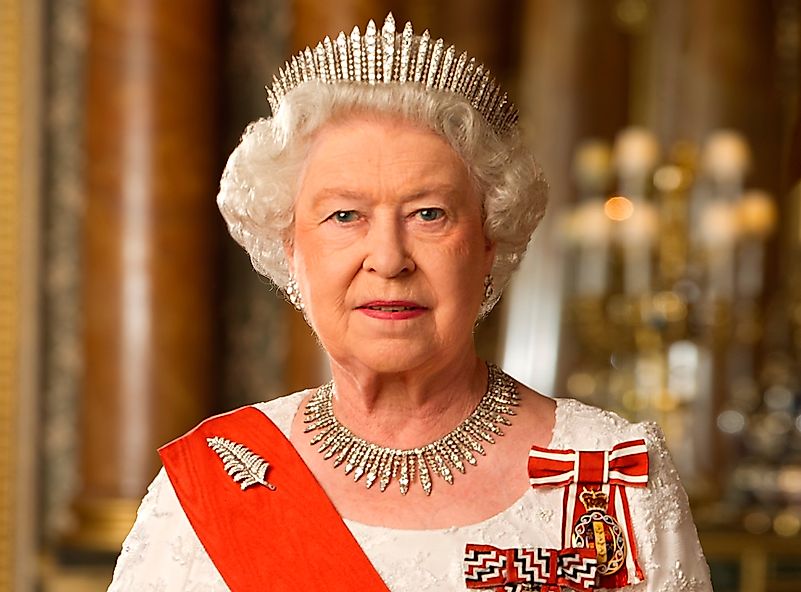 There is a strict dress code for the royal family, and the Queen is no exception. Royal women are expected to be apprised of the latest fashion trends and keep their wardrobes fashionable and modest. The wardrobes can never be too casual. Absolutely no cleavage is to be shown while attending events, and outfits may never be too racy or provocative. Abiding by her dress code, Queen Elizabeth II created her signature look of a dress coat, matching hat, large brooch, handbag, and gloves. In addition, there is one non-negotiable fashion rule: female royalty must always wear pantyhose in public.
6. Her Wardrobe Must Be Bright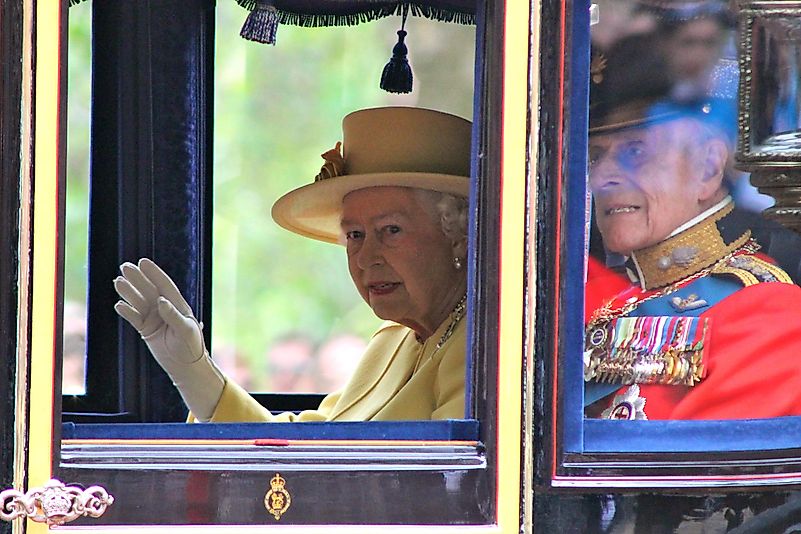 Queen Elizabeth II may be seen wearing the same basic style in most of her public engagements, but she has managed to keep the look fresh over the years by having several dresses and dress coats in an array of bright-colored hues. It is not just an affinity for color or desire that keeps her wardrobe fresh. The Queen must wear bright colors, so she may be easily spotted in large crowds.
5. She Must Travel With Mourning Wear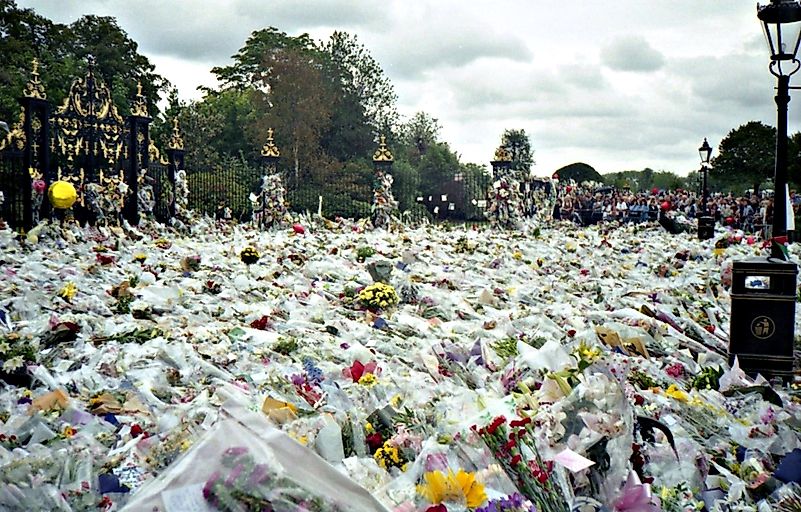 A rule instituted by Queen Elizabeth II herself means every member of the royal family must pack mourning wear, such as a modest black outfit, in their suitcase every time they leave England. It stems from her own experience. When the Queen was visiting Kenya in 1952, her father, King George VI, passed away and she did not have any appropriate clothing packed. She was not allowed to be photographed and did not disembark from her plane until a mourning dress had been delivered to her. Now, anyone traveling outside the home must carry a funeral-appropriate outfit in case of a sudden death, so they can return home dressed appropriately to pay their respects.
4. She Must Accept Gifts Graciously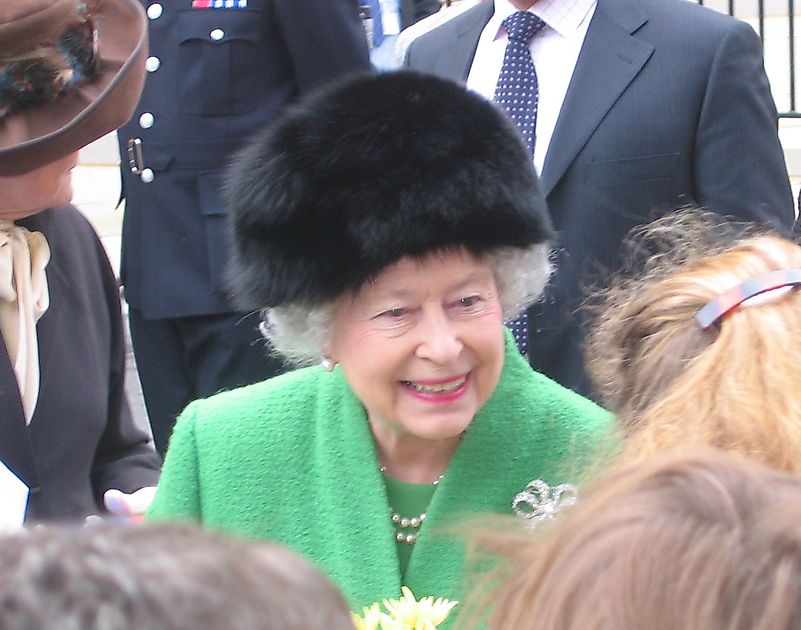 Every gift given to a member of the royal family must be accepted graciously, no matter what kind of gift is presented. It would be considered rude to turn down a gift offered to the family by their adoring public, no matter how strange the gift. The Queen has received some bizarre gifts over the years, including a brass and steel wine cooler shaped like a giant grasshopper that transforms into a table for drinks when its wings are rotated. It is ultimately up to Queen Elizabeth II to determine who keeps each gift given to members of the royal family.
3. She Must Adorn Appropriate Headwear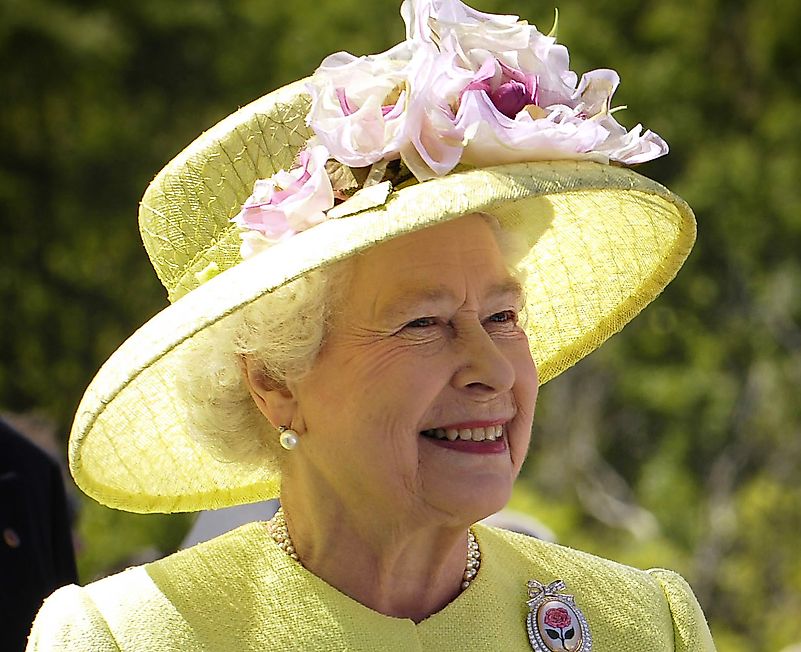 Any female member of the royal family must adorn a hat for formal appearances during the daytime, and the fancier the better. It is common among the socialites and artistocracy of the United Kingdom, but not up for debate among the royals. However, if an event is held indoors after six p.m., then married women are expected to wear a diamond-encrusted tiara, angled at 45 degrees. Once per year, at the State Opening of Parliament, Queen Elizabeth II will wear her official crown, which was first placed on her head following her coronation in 1953.
2. She May Only Sit on Her Own Throne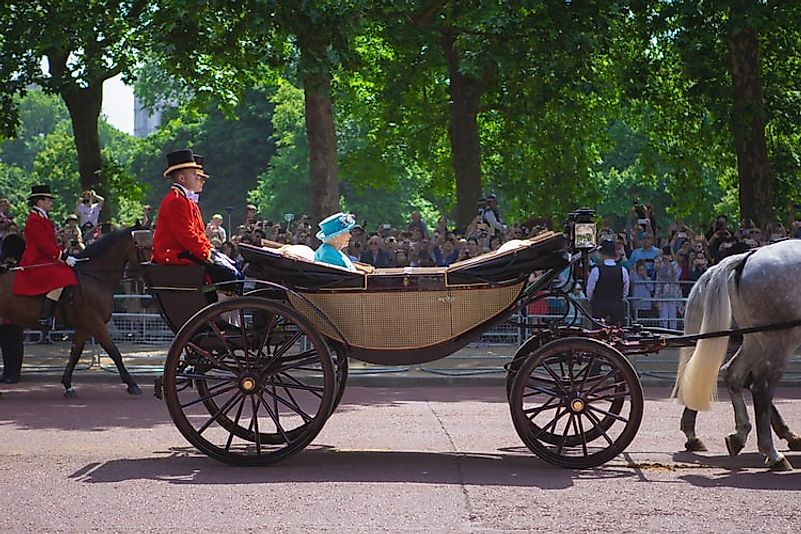 The Queen is not allowed to sit upon the throne of any other kingdom. The rule extends back in history to tumultuous times when simply taking a rest on the wrong seat could result in war. Because of this rule, Queen Elizabeth II opted not to take a seat on the Iron Throne from the Seven Kingdoms when she visited the set of Game of Thrones back in 2014.
1. She Cannot Run for Office or Vote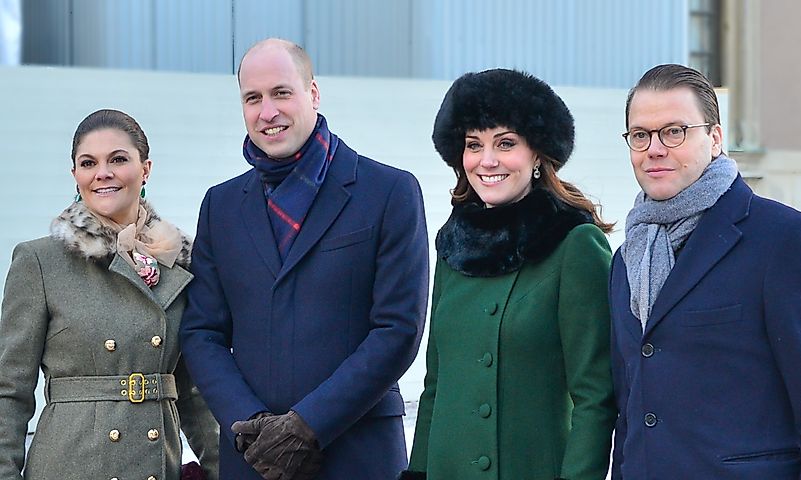 There is no law against the queen casting a vote, but it would be considered unconstitutional for a monarch to vote in an election because the royal family is meant to remain neutral with regard to political matters. In fact, Queen Elizabeth II and the rest of the royal family cannot voice their opinions about politics publicly, and they are not allowed to hold any political office. It is understood that the royal family has great influence on its people and their votes could sway public opinion. Queen Elizabeth II makes it her duty to co-operate with ruling parties and keep Parliament running smoothly.
This page was last updated on February 26, 2020.
Citations
Your MLA Citation
Your APA Citation
Your Chicago Citation
Your Harvard Citation
Remember to italicize the title of this article in your Harvard citation.