Travel
10 Reasons Zanzibar Needs To Be Your Next Exotic Vacation Destination
Zanzibar is an archipelago nation off the East African Coast, consisting of four main islands. Here are ten reasons Zanzibar needs to be the next destination on your travel bucket list itinerary.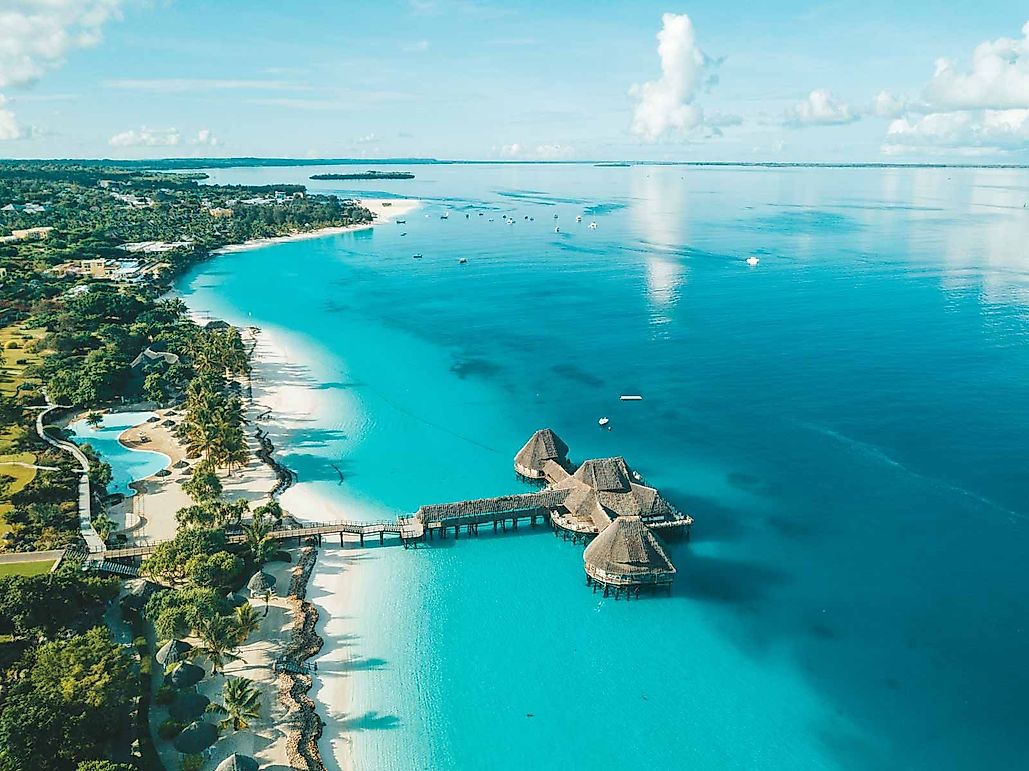 The mere mention of the name Zanzibar, elicits visions of tranquil beaches, scents of cinnamon and vanilla, and thoughts of sipping a coconut on a beach lounger after a day walking back in time through Stone Town.  None of these visions can prepare a visitor for what the Zanzibar experience is truly like. The semi-autonomous island, off the coast of Tanzania is not just another tropical beach destination; Zanzibar possesses a unique and colourful heritage that transcends time, along with friendly locals who love nothing more than to teach tourists a few Swahili words.  Read on for 10 reasons you need to visit Zanzibar.
10. Budget Friendly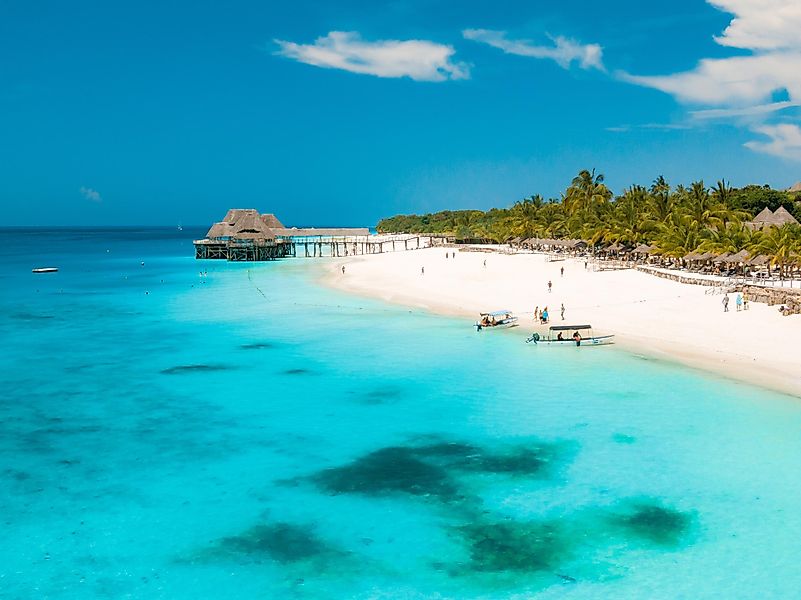 While a safari may not be in everyone's budget, Zanzibar offers a range of accommodations for the backpacker and the billionaire.  With backpacker dorms at $16 USD per night during peak season (July-August), it is incredibly affordable to bliss out on the beach.  Day tours are reasonably priced as well, a Blue Safari is about $25 USD for a half day and if you want to go ultra cheap, you can get around the island using the Dalla Dalla transportation system instead of taxis. You can find a meal for $5 if you eat locally and not at large resorts but you can also splurge on a seafood extravaganza at a high end resort if you wish.
9. Nightlife on the Beach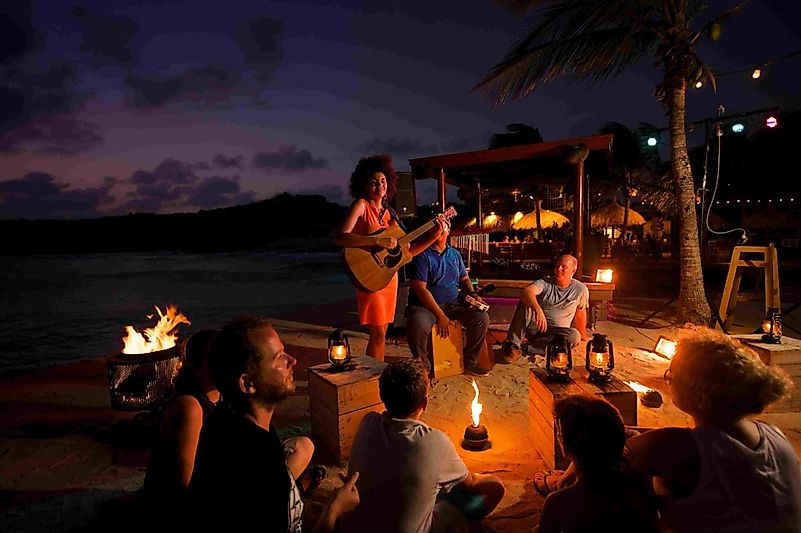 Music blasting, the DJ switching between Top 40 Hip Hop, Dancehall, EDM, and Swahili Bongo Flava; the nightlife in Zanzibar largely consists of sweaty people dancing the night away.  Finding a beach bar is relatively easy and in towns like Paje, one club usually hosts the big party each night and everybody knows where to go. Dancing barefoot in the sand, under a star speckled sky, along with locals, Masai, and tourists from all over, is an unforgettable experience you are not likely to repeat anywhere else.  Tired of the loud music and frenetic dancing, simply walk down the beach walk to find a quiet and chilled out atmosphere.
8. Exotic Spices
Zanzibar has been nicknamed Spice Island ever since the Portuguese established a trading post there in the 16th Century.  The island's tropical climate makes it an ideal location to harvest spices.  Today there are still plantations around the island and you can book a tour to find out what cinnamon and clove looks like before it ends up in your pantry.  
7. Kite-Surfing Paradise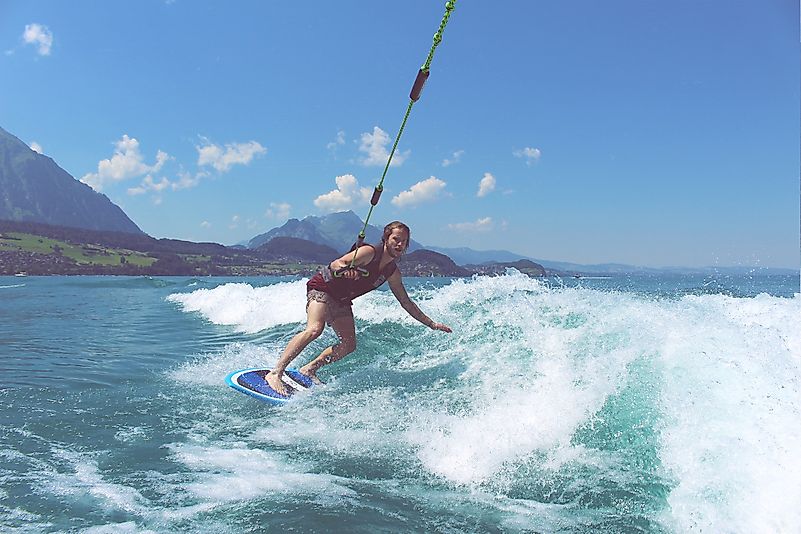 Zanzibar truly is a destination for everyone, even people seeking an adrenaline rush.  Kite surfing is a difficult sport to learn, and has the potential to go sideways fast, but luckily there are several kitesurfing instructors and rental places along the beach.  You can easily book a lesson and learn how to maneuver those giants kites skillfully and safely for maximum enjoyment!
6. Friendly Locals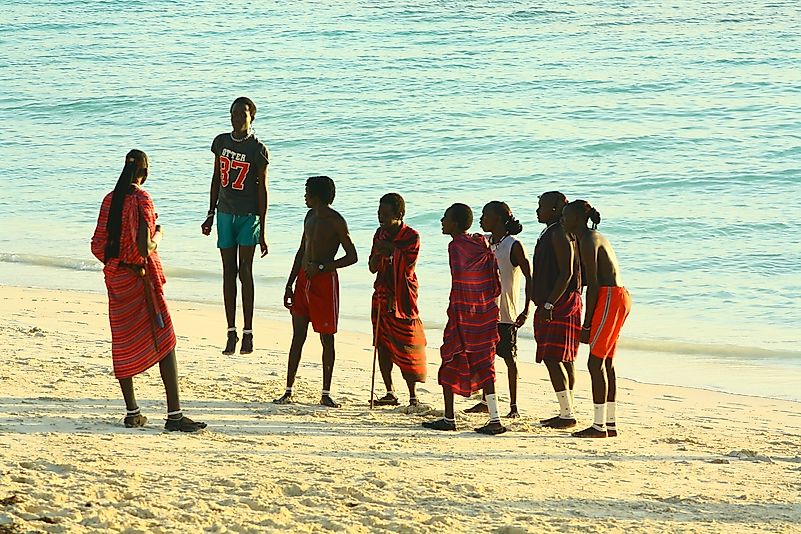 Zanzibaris are friendly, genuine, and outgoing.  Rich conversation is easy to find, and asking questions about the local culture, history, and language will reward you with a thorough and animated explanation.  Tanzanian people love to teach tourists their language; visitors will find themselves responding to people back at home with Swahili expressions like; Pole Pole (slowly slowly) or Poa Kichizi Kama Ndizi (You're as Cool as a Banana), and of course Hakuna Matata (No Worries)!  These expressions should give you a sense of the vibe in Zanzibar; take it easy, don't rush and don't expect people to rush for you!
5. Out-of-this-World Diving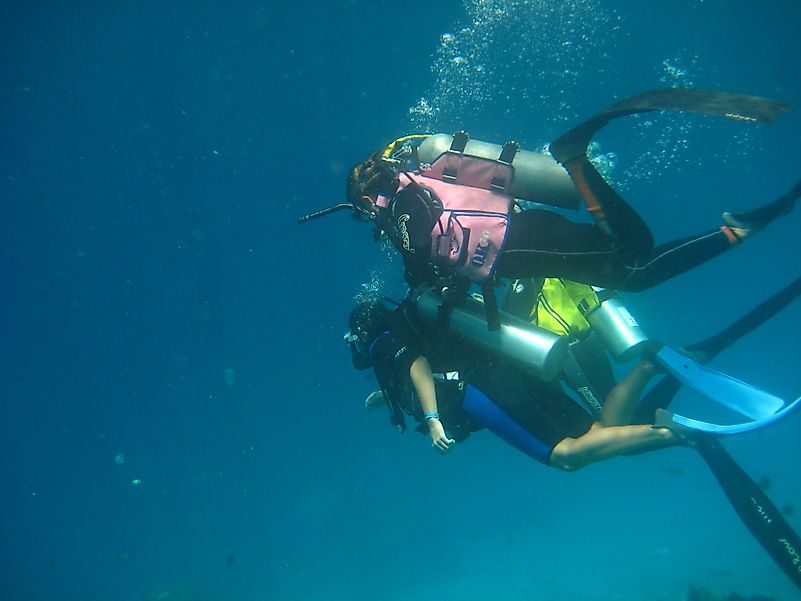 March, which happens to be off-season, is incidentally the one of the best time of year to go diving around the Zanzibar archipelago.  Pemba Island is a treasure trove of unique dive sites and is an under-the-radar location; receiving just a fraction of the amount of tourism that the larger Unguja  or Zanzibar Island sees each year. There are several great diving locations on Zanzibar Island if Pemba is too off-the-beaten path. What makes diving off these islands special is that the coral reefs are incredibly abundant with over 500 marine species, including the whale shark, dolphins, and turtles.
4. The Food is Fresh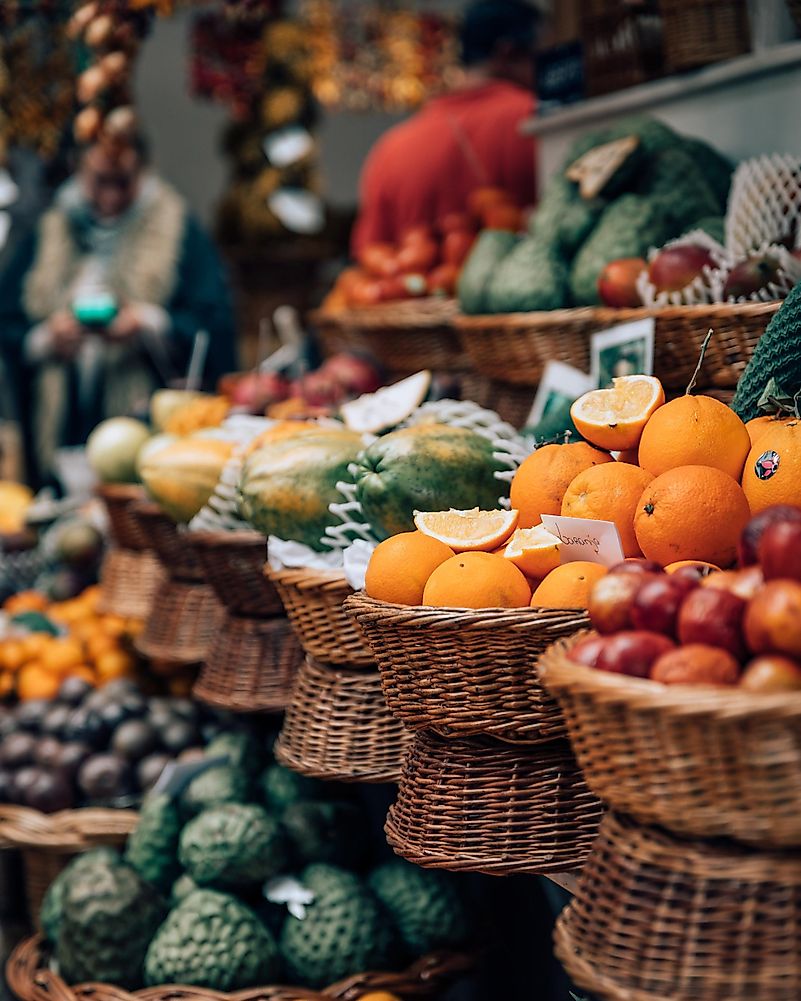 Local food is relatively simple but being on a tropical island means the seafood comes straight from the ocean to your plate.  Drink chai (spiced tea) for breakfast and indulge in a plate of freshly picked pineapple, mango, and orange. For lunch, enjoy an avocado, mango salad that you will be talking about for years to come.  Sip a passion fruit cocktail at happy hour, and finish off with a seafood supper. If you are eating at a local restaurant, budget about 2 hours for supper as they rarely prep food ahead of time to avoid excess food waste. 
3. Discover the Flora and Fauna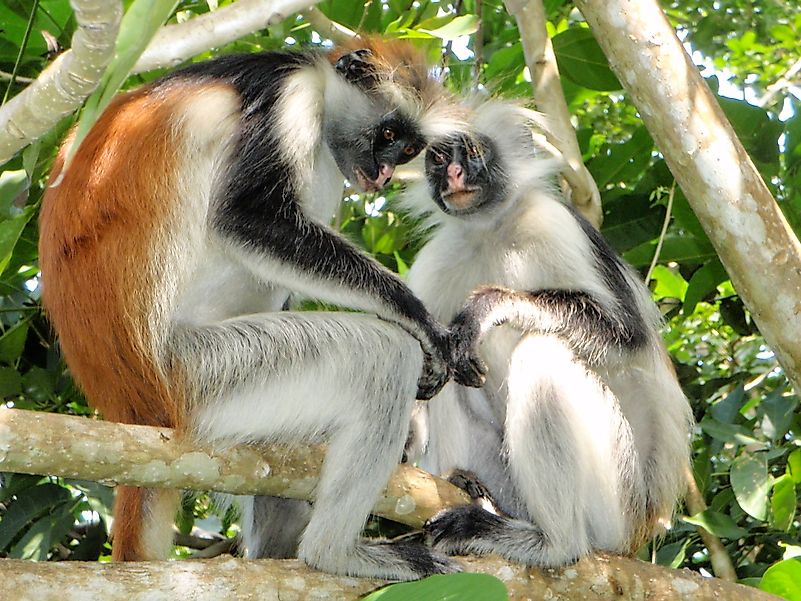 For wildlife enthusiasts, a walk through Jozani Forest is an incredible delight, as the forest is home to the Red Colobus Monkey which is endemic to Zanzibar.  Due to conservation efforts the Colobus Monkey is no longer considered endangered and have been thriving in Jozani Forest.  After touring the forest you can take a tour through the mangroves that is home to many species of lizards, snakes and birds.  The mangroves are especially important to Zanzibar as they help to prevent beach erosion.  Touring this area helps financially support biodiversity in the region and furthers conservation efforts.
2. Dream Beaches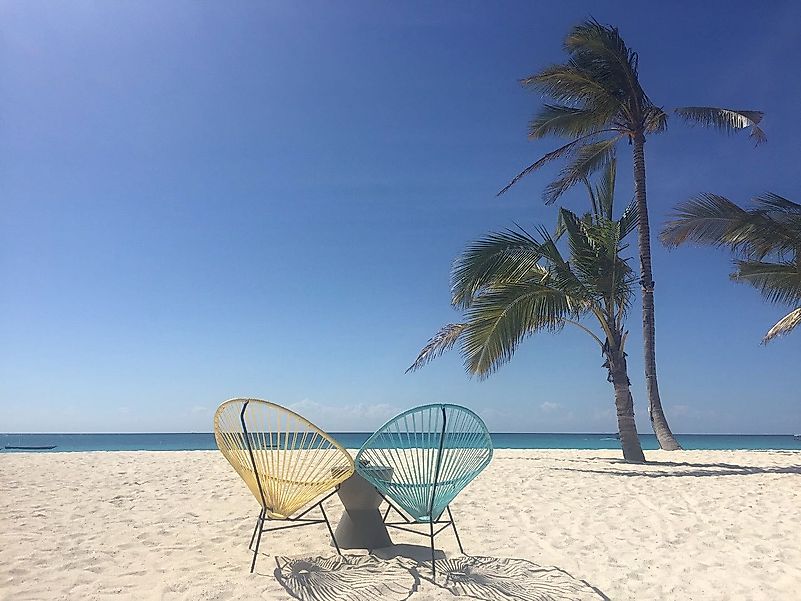 Most beaches on Zanzibar island are open to the public and on any given day you'll see fishermen hard at work in their traditional dhows, women in colouful madera carrying baskets of goods on their heads, kitesurfers flying through the waves, and Masai playing soccer in the sand.  Certain Resorts like Kendwa Rocks are closed off to locals but in Paje, Nungwi, Michamvi, and Jambiani the beaches are generally open to everyone. Even though the beaches are accessible to all, they are still pristine and rarely crowded. The white sand is so soft, warm, and inviting; coat yourself in SPF 100, grab your book, and set yourself up for a idyllic day of beach lounging.
1. Time Traveling in Stone Town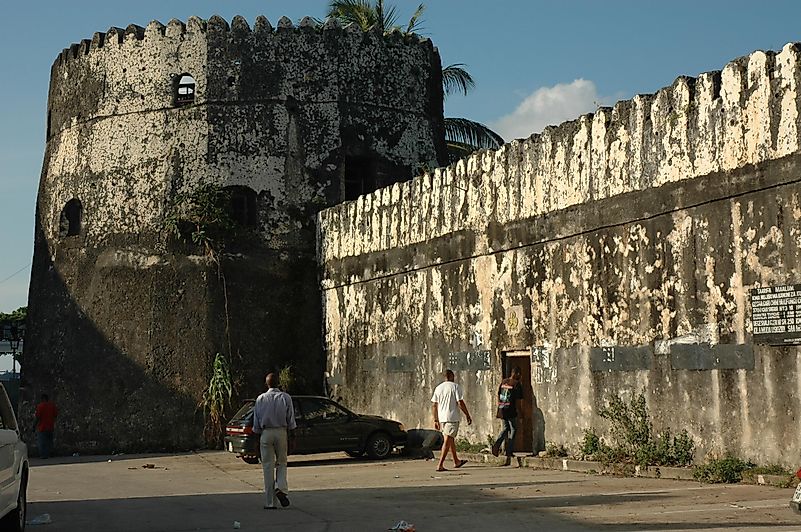 Stepping off the Ferry lands you within walking distance of the UNESCO World Heritage site, Stone Town.  Stone Town is like a living museum but no one is dressed up in costume, no one is performing. Stroll freely through the stone maze of roads and alleys, you will get lost, but that is half the fun.  Wander into shops selling jewelry, textiles, and furniture that will invoke envy and inquiry back home, at prices that are exceptionally reasonable considering the fine quality craftsmanship.  
Stone Town is the result of a variety of influences that impacted the development of the Swahili Coast but it is most well preserved in Zanzibar.  Invaded by the Sultanate of Oman, their cultural mark is most obvious in the heavy, studded, and ornate wooden doors, but they can also be credited for the entire organization of the city. 
Zanzibar's strategic position in the Indian Ocean made it a trading hub for spices and slaves between India, Persia, Oman, and Europe during the 18th Century. The mix of cultures is still prominent in present day Zanzibar, through their colourful style of dress, the architecture and even the language where Arabic words are interspersed with Swahili.
Unlike any other island destination on Earth, a visit to Zanzibar will leave you longing to return, for the adventure, the hospitality, and the atmosphere of pure and complete relaxation.
About the Author
Chelsie Joy writes a travel blog, Joy Adventures and is based out of Montréal, Canada.  Having taught in South Korea, UAE, and Czech Republic, she has had the opportunity to travel widely and developed a passion for writing about her adventures. She specializes in writing about travel, fitness, the arts, and the environment.
This page was last updated on February 27, 2020.
Citations
Your MLA Citation
Your APA Citation
Your Chicago Citation
Your Harvard Citation
Remember to italicize the title of this article in your Harvard citation.