Travel
10 Reasons Indonesia Has To Be On Your Bucket List
Traveling to Indonesia is very affordable and definitely a trip of a lifetime. It's filled with rich culture, beautiful beaches, and amazing wildlife.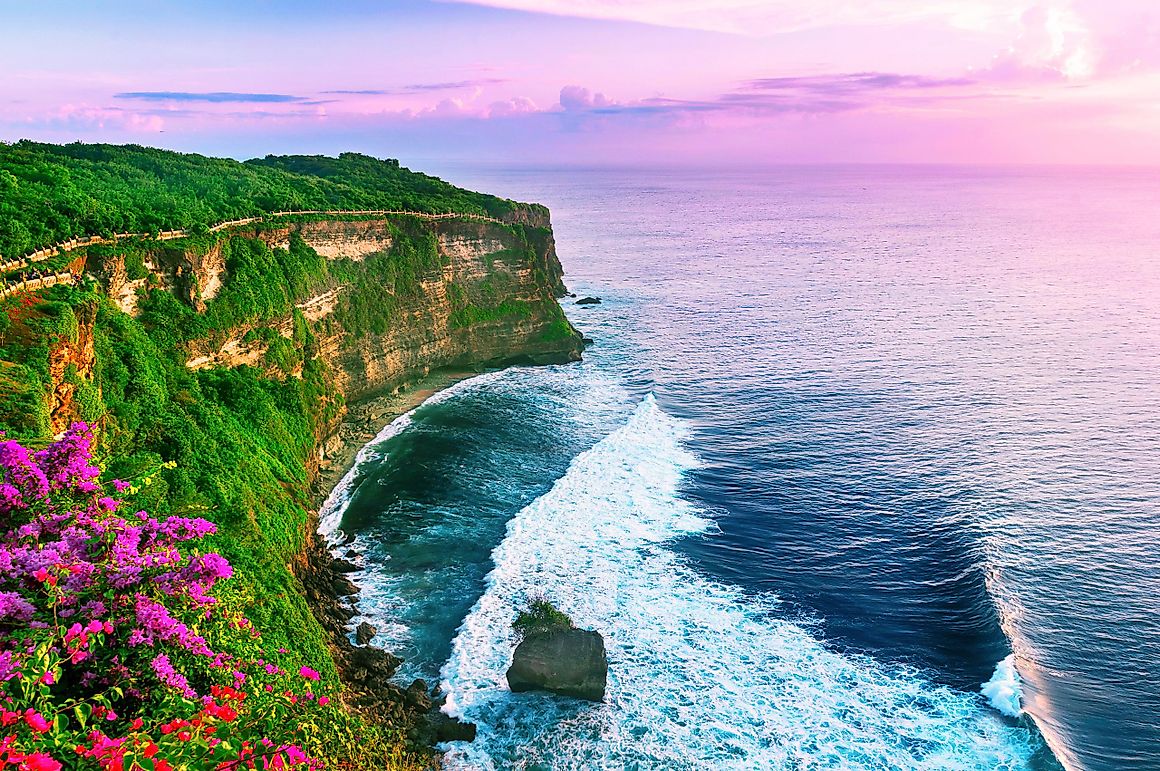 Indonesia has gained touristic attention in the last couple of years with its many Insta-worthy shots being shared. It includes thousands of islands, hundreds of volcanoes, breathtaking beaches, diverse cultures... the list goes on and on. Whether you're a first-time traveler or a seasoned pro looking to relax or go on a wild adventure, Indonesia is the place to go. Continue reading to find out why Indonesia has to be on your bucket list and your next vacation.
10. The People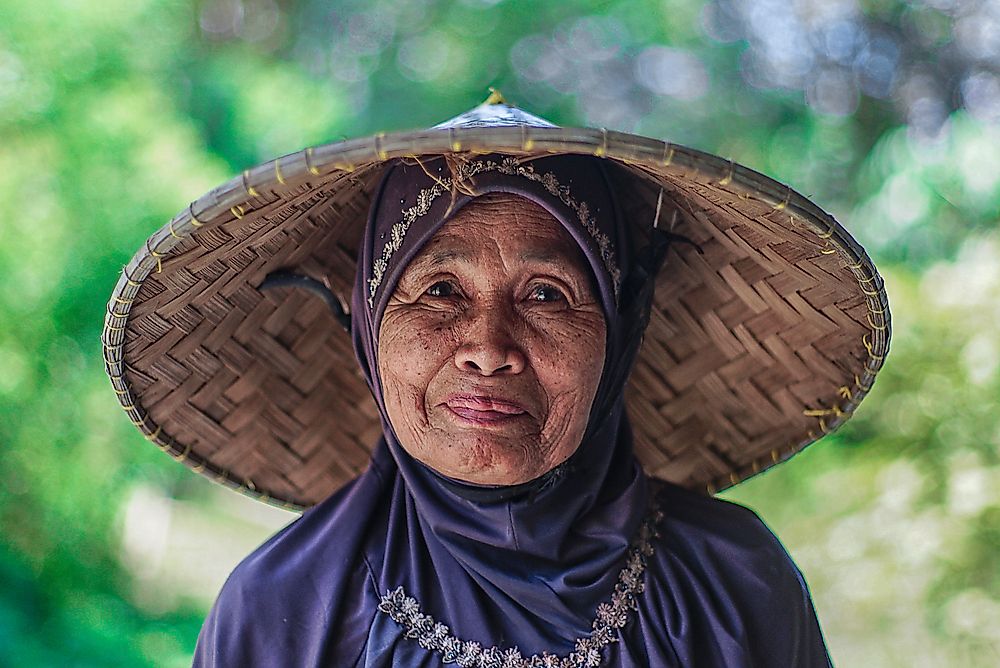 Indonesians are said to be genuinely warm, friendly and helpful people, which makes tourists feel comfortable and safe. Their people are very diverse, so much so their national motto is "Bhinneka tunggal ika" ("unity in diversity"). Islam, Protestantism, Catholicism, Hinduism, Buddhism, and Confucianism are the six officially recognized religions practiced throughout Indonesia.
9. The Culture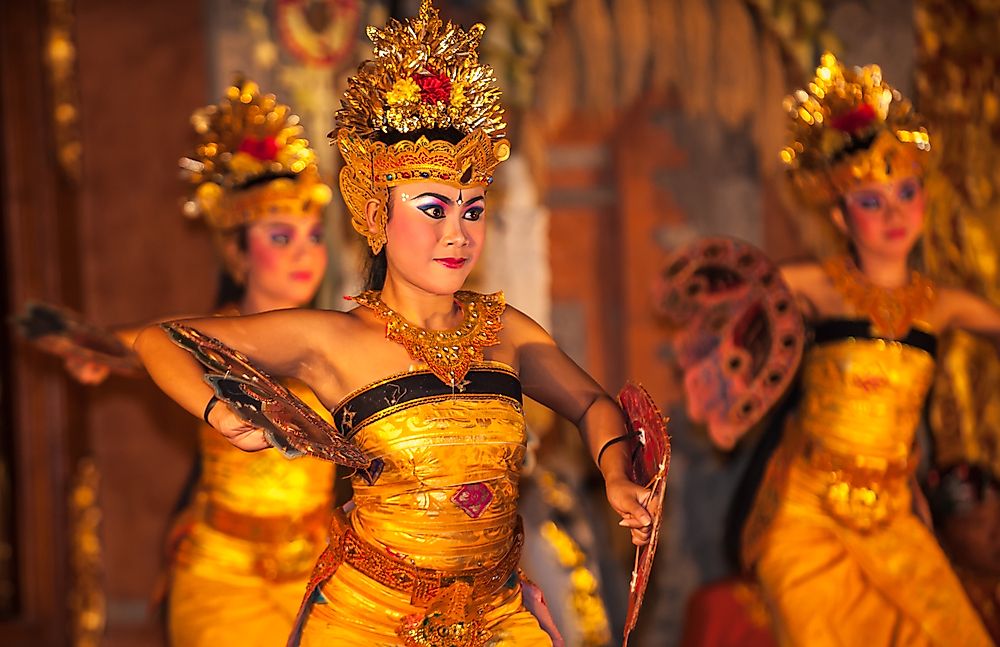 "Tri Hita Karana" is a life philosophy on the island of Bali. The literal translation is: "the three causes of well-being". The three causes are: harmony with God, harmony among people, harmony with nature or environment. This can be seen throughout Bali, from friendly waves to communal work like fixing a cracked cement walkway together. A beautiful way to see Indonesia's rich culture is by visiting Hindu and Buddhist temples, where you can channel your inner spirituality and indulge in pure serenity.
8. Snorkeling/Scuba Diving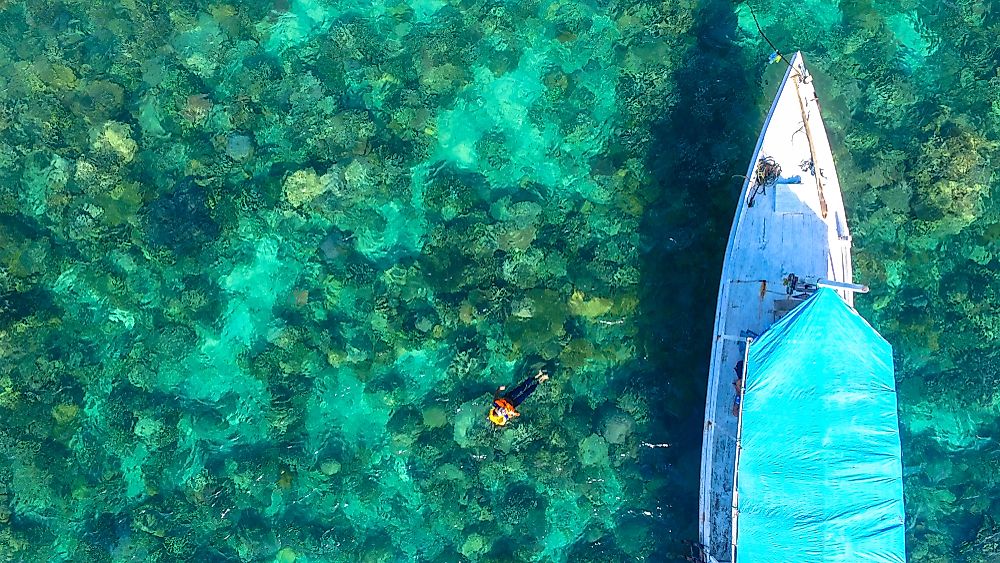 With more than 17,500 islands, Indonesia is the largest archipelago (group of islands) in the world. There are four times more ocean than land, making it the ultimate location for snorkeling and scuba diving. Explore 500+ coral species every color of the rainbow, 2,000 fish species, turtles, mantas, stingrays and even sharks! Indonesia is sure to surpass any snorkeler or scuba diver's expectations. Its accessibility makes it a great place to snorkel or dive for the first time, though beware: it may set the bar too high to ever enjoy any other location!
7. Wildlife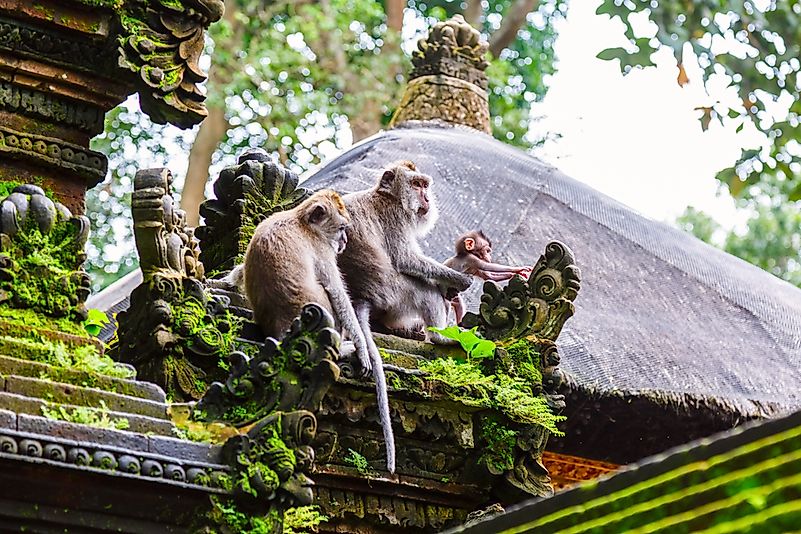 Indonesia is home to wildlife as diverse as its people. The Komodo Dragon will intrigue and scare you all at once: it is the largest carnivorous lizard on earth, but not to worry - they can be observed from a safe distance. Monkeys can be spotted in numerous places and also in several monkey sanctuaries. They are typically friendly but make sure your items are tucked away safely, otherwise, they'll get snatched by these little guys! On the island of Sumatra inhabits the Sumatran tiger. The smallest of tiger breeds, it is currently listed as a critically endangered tiger subspecies due to poaching, with a total count of approximately 300. Unfortunately also critically endangered is the Sumatran Orangutan. Both animals can only be found on Sumatra Island.
6. The Food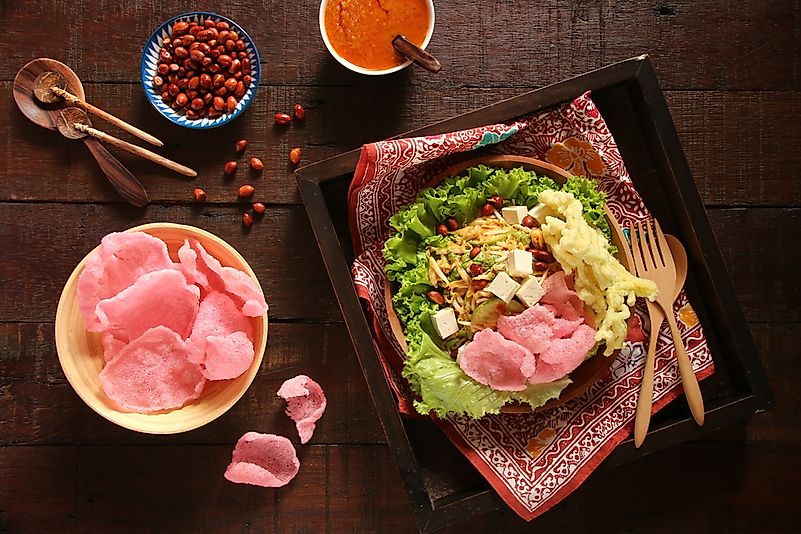 The food in Indonesia is equally as diverse as the people and wildlife, with its many influences. Nasi Goreng: fried rice, vegetable, meat (typically chicken), mixed in with spices, shallots, garlic, sweet soy sauce and a freshly cracked egg that cooks within the warm rice. Mie Goreng is very similar but comprised of noodles rather than rice. Chicken or beef satay: delicious grilled meat on a skewer or lemongrass stick, often served as a quick "on the go" snack. Nasi Campur: a literal mix of the aforementioned; rice, vegetables, satay chicken and beef. Often served with shrimp chips, which are fluffy and crispy all at once. (yep, shrimp flavored chips - tastes much better than it sounds!)
5. The Beaches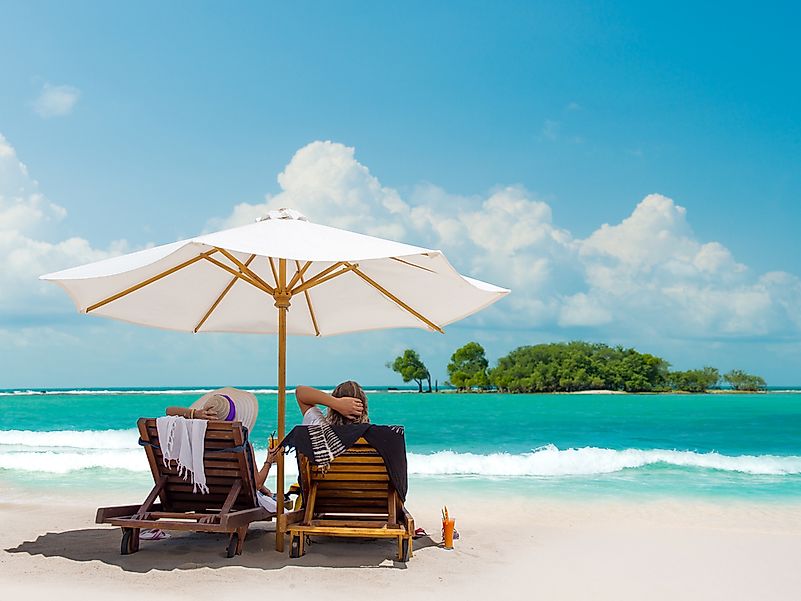 As mentioned Indonesia is surrounded by water, which makes it the ultimate destination for some much-deserved vitamin sea! Whether you want to soak up the rays tanning or surfing, the beaches will fulfill your needs. There are so many options it is difficult to choose: Kuta Beach, Bingin Beach, Pink Beach, Atuh Beach, Kelingking to name a few.
4. Spas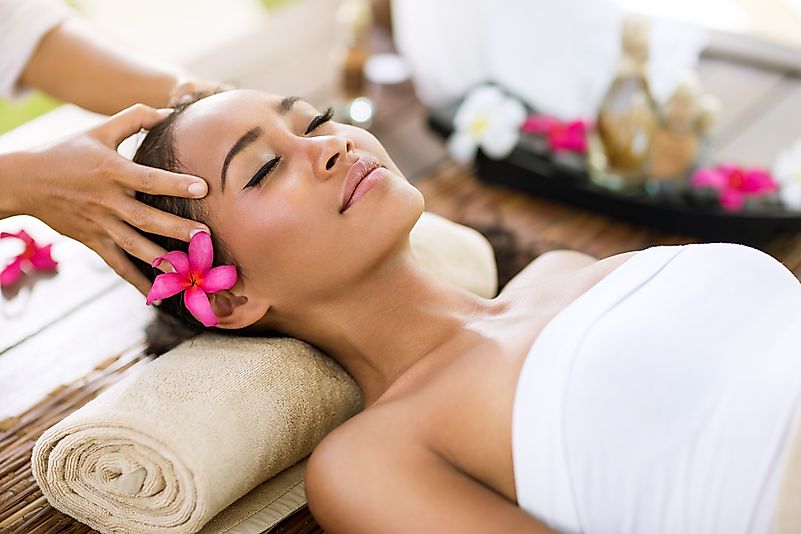 Relaxation is often a priority when going on vacation, so why not opt for a massage in a spa? Many would argue that some of the best spas are found in Indonesia, so allow yourself to be pampered! There are many spas and a lot of options to choose from: massages, body wraps, hair wraps, flower baths. Why not try them all?
3. Volcanoes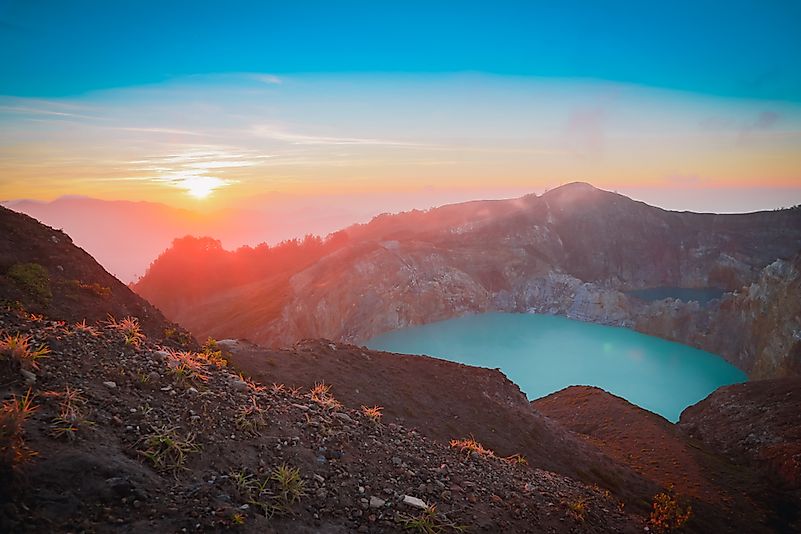 If you like to hike, you can choose to hike one of 130+ volcanoes Indonesia has to offer. You can choose to hike Mount Kelimutu, with its color-changing lake, or Mount Ijen with its rare blue blaze. It may be hard to choose, but the advantage of having so many to choose from is the accessibility for beginners and avid hikers alike. Pack some snacks, a water bottle, some sunscreen and hit the trails!
2. The Islands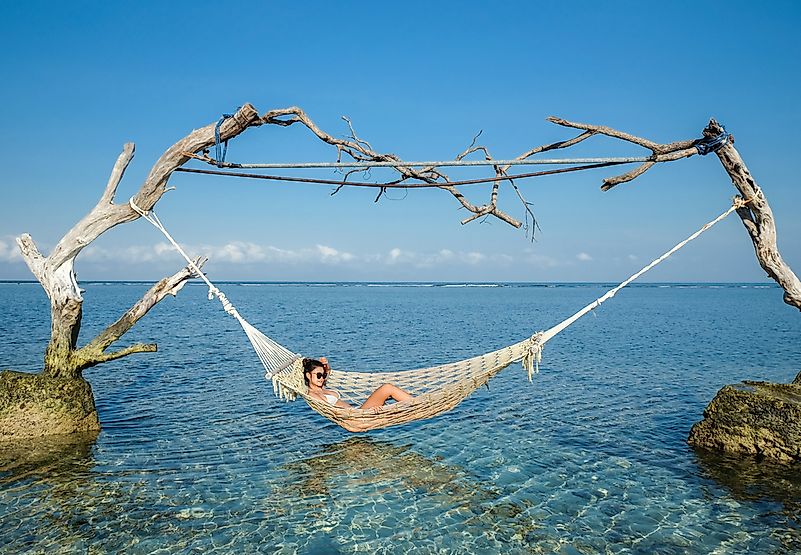 Perhaps an obvious one: the islands of Indonesia. With over 17,000 islands, the ideal plan is to island-hop and take in as much beauty as possible. Popular destinations include: Bali, Lombok, Gili Islands (consisting of three small islands), Komodo, Flores, and Padar.
1. Affordable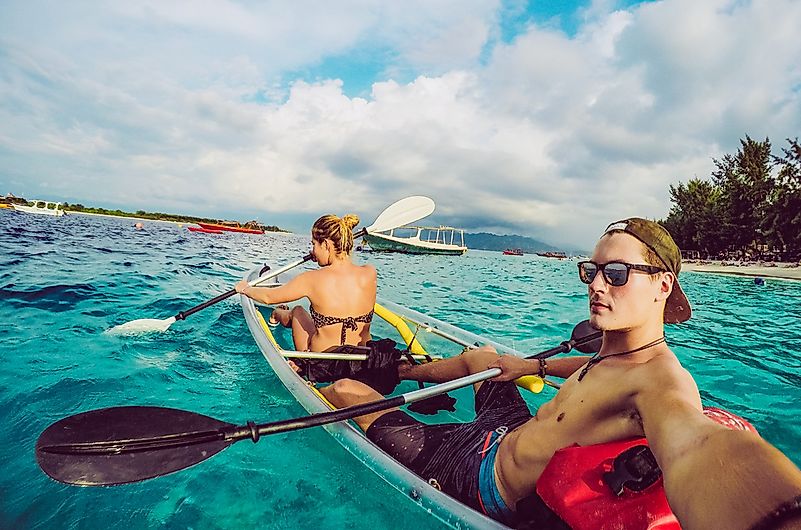 Best of all: traveling to Indonesia can be extremely affordable. The currency is the Indonesian Rupiah (IDR), where 10,000IDR = 0.73USD. The cost of meals can vary depending on the type of meal and where it is purchased. A simple meal bought on the street ranges from $0.50 – $1.75USD, whereas restaurant meals range from $2 – $6USD. In terms of accommodation, for 15 nights: "small budget": $94.50 – $114.50USD, and a more "upscale budget": $124 – $160USD.
About the Author
Alessia is an Italian-Canadian nurse, hockey player, dog mom, and enjoys traveling to new places!
This page was last updated on February 12, 2020.
Citations
Your MLA Citation
Your APA Citation
Your Chicago Citation
Your Harvard Citation
Remember to italicize the title of this article in your Harvard citation.