Politics
10 Possible Outcomes If The Pandemic Is Still Around During The 2020 Election
Trump will have to give up his power at noon on January 20, 2021, regardless of if a new president has been selected. In this case of succession, the current Speaker of the House, Democrat Nancy Pelosi, would be sworn into office.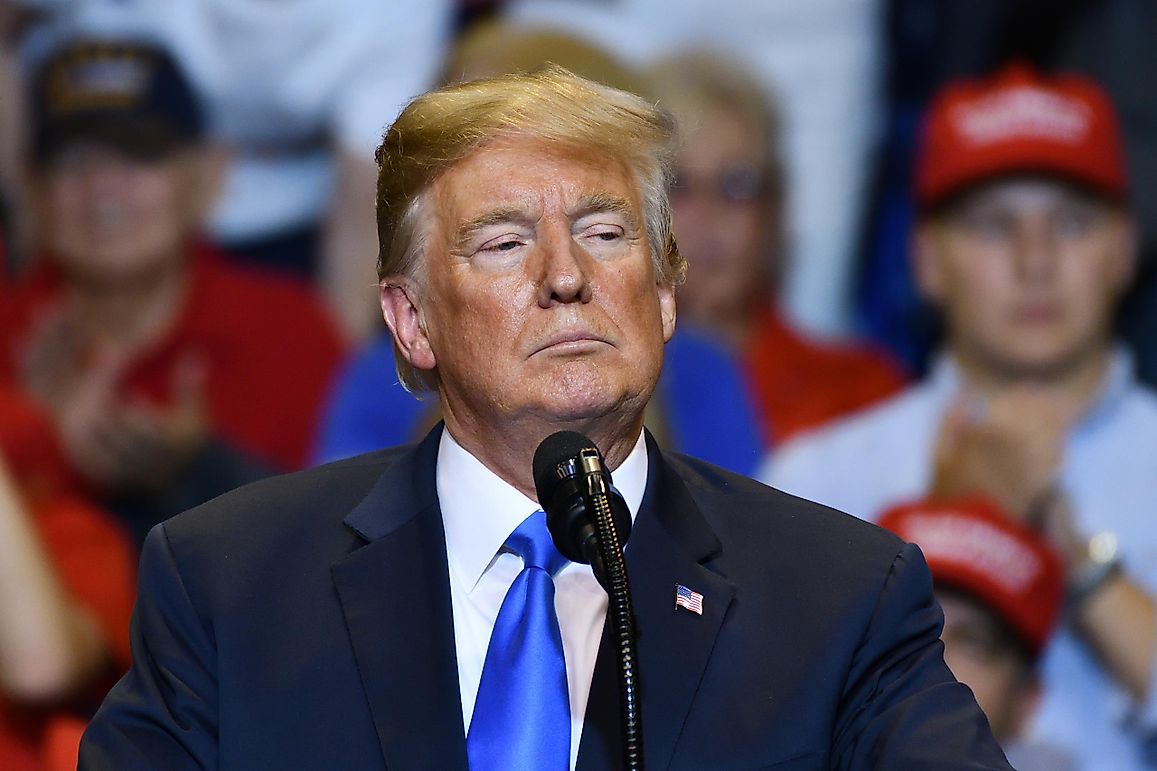 The 2020 United States presidential election is scheduled to take place on November 3, 2020 with presumptive candidates being current President Donald Trump from the Republican Party and Joe Biden from the Democratic Party. While just months ago, voters prepared to attend campaign rallies and cast in-person votes, much has changed amid the COVID-19 pandemic. Particularly affected by the virus, there are around 1,418,591 cases of COVID-19 in the US. Due to the precarious living environment, federal, state, and local governments are having to make changes to regular election procedures—meaning there remain many potential outcomes of how the 2020 election could take place.
10. Pushing Back the Vote
A number of states—such as New York, Georgia, and Hawaii—have postponed primary elections due to the pandemic, meaning that it's possible that the presidential election could be postponed as well. Congress is the only body authorized to change election dates, however, this is unlikely as the body of government would have to review several laws it has created regarding election dates in order to make the change.
9. Presidential Succession
In the case that the Congress pushes back the election, a succession of power would take place as the US Constitution dictates that presidential terms can only last four years. Thus, Trump will have to give up his power at noon on January 20, 2021, regardless of if a new president has been selected. In this case of succession, the current Speaker of the House, Democrat Nancy Pelosi, would be sworn into office.
8. Drop in Voter Turnout
A recent Pew Research Center survey demonstrated that 66% of Americans are not comfortable casting their ballot at polling centres amid COVID-19. For higher risk groups in particular—including older voters and those with medical issues—in-person voting could pose significant threats to their health. As well, it's possible that individuals could find voting too complicated or too stressful to take part in this year—causing a decrease in voter turnout.
7. Voting by Mail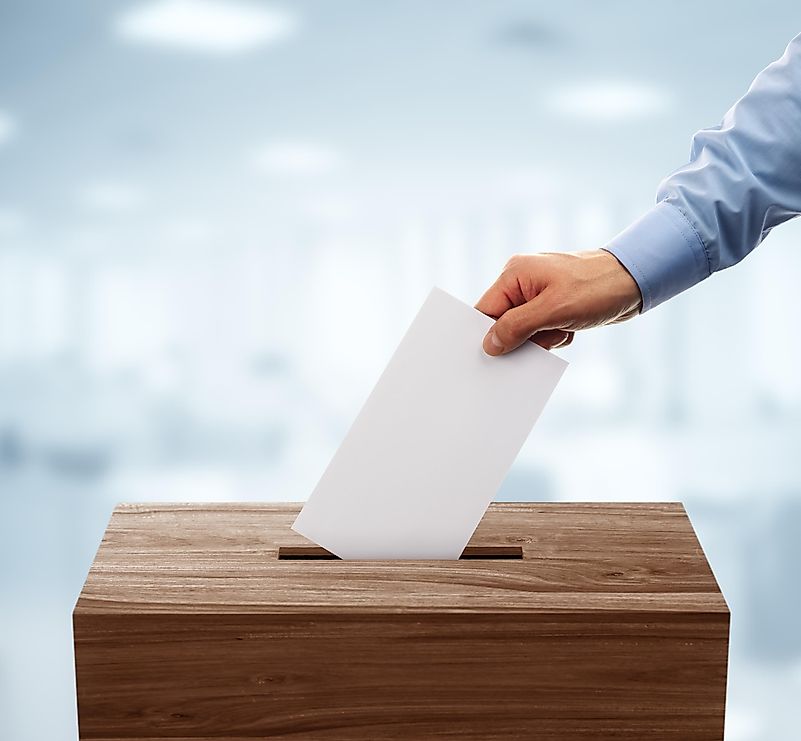 Mail in ballots are likely going to be the number one way that citizens vote in the 2020 election. In the states where in-person primaries are occurring, a record number of voters are requesting absentee ballots. As well, states that have traditionally had strict rules imposing in-person voting—such as New York—have started to relax their absentee-voting rules. In preparing for the shift in voting method, around $400 million has been allocated by Congress to aid states in preparing for mail-in ballots and online registration.
6. Physical Distancing at Polling Stations
In the case that in-person voting remains possible during the 2020 election, strict measures will have to be put in place to ensure physical distancing between voters. However, this isn't impossible. In mid-April, South Korea had a national election allowing citizens to vote in-person so long as they wore a mask and plastic gloves, maintained physical distancing, and underwent a temperature check upon arrival—with those with a temperature above 99.5 Fahrenheit being led to vote at a special booth.
5. Shortage of Volunteers and Voting Material
If voting is in-person, it's likely that a shortage of volunteer poll-workers and election supplies could lead to a decrease in voting locations. During the Milwaukee primary, 175 of the 180 polling locations closed due to a lack of resources. As many regular election volunteers are those most at risk—namely senior residents—it will likely be difficult to find individuals to work at the polling stations.
4. Online Voting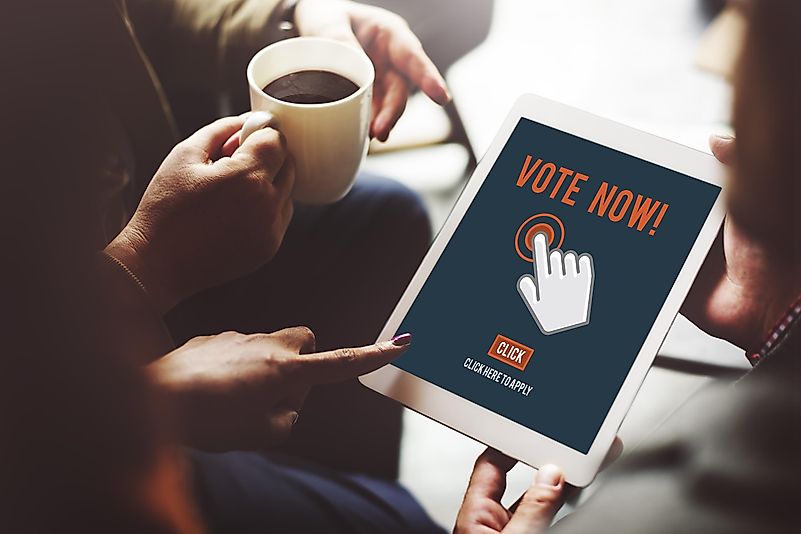 While unconventional, there is the possibility that voting could move online during the 2020 election. In fact, many states are already using technology to some degree during elections. In West Virginia, Uniformed and Overseas Citizens were able to vote through a mobile voting application in 2018. In addition, 19 states—including Hawaii, all or some voters to submit election ballots by email or by fax.
3. Problems With Voting
In the case that the US decides to move to online or mail in ballots, it's possible that fraudulent voting could take place or that individuals could have issues casting their ballot, leading to unfair and distorted election results. Though governments have used both online or mail-in voting methods to a certain extent, having to change the entire country's way of voting, gathering resources, and training volunteers in such a short period of time could lead to flaws in the system. 
2. Virtual Rallies and Conventions
A large part of any election are the rallies and campaigns. However, without being able to control physical distancing regulations, it's unlikely that these events will be able to take place in their traditional manners. With the Democratic and Republican National Conventions coming up in July and August, it will be interesting to see how technology can create excitement and keep voters engaged. 
1. Change in Influential Issues
COVID-19 has led to many individuals facing health and economic issues. In fact, the US Congressional Budget Office predicts that over 15% of US citizens will face unemployment by the end of 2020. Due to the socioeconomic effects that the pandemic has had on the population, it's likely that voters will have more of a focus on healthcare and employment security—which could drastically change predicted voting outcomes.
About the Author
Catherine Morrison is a recent graduate majoring in Gender, Sexuality, Feminism and Social Justice Major at McGill University. In fall 2020 she will be attending Columbia Journalism to complete her Master of Science in Journalism. Executive Editor of The Why Intersection and former McGill Tribune Student Living Editor, Catherine has a passion for writing about topics ranging from culture, to social justice, to politics, to current events. 
This page was last updated on May 19, 2020.
Citations
Your MLA Citation
Your APA Citation
Your Chicago Citation
Your Harvard Citation
Remember to italicize the title of this article in your Harvard citation.