Environment
10 Myths and Facts About Owning A Siberian Husky
This breed came from a unique environment and was bred for the function that we rarely use nowadays, which led to a lot of misunderstanding about this sturdy, intelligent, and friendly breed.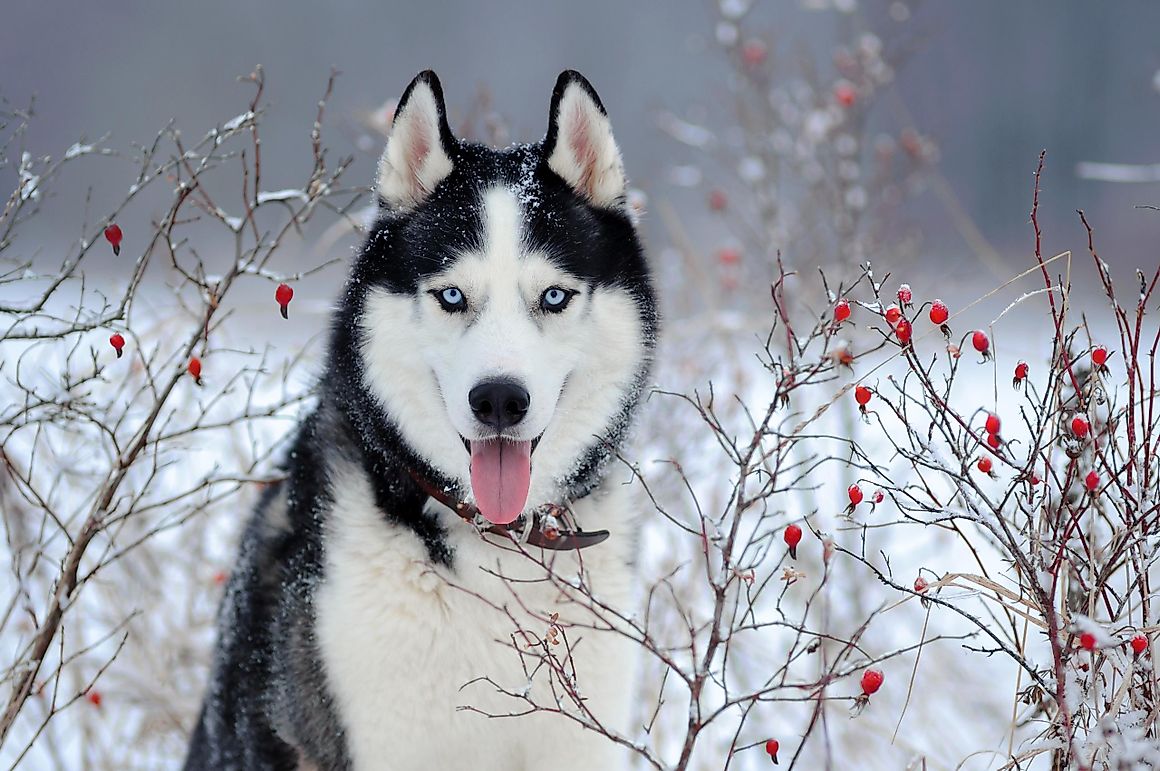 This ancient dog breed belongs to a larger group of sled and hunting dogs called Russian Laikas. Huskies came from a unique environment and were bred for the function that we rarely use nowadays, which led to a lot of misunderstanding about this sturdy, intelligent, and friendly breed.
Huskies Lack "Dog Odour"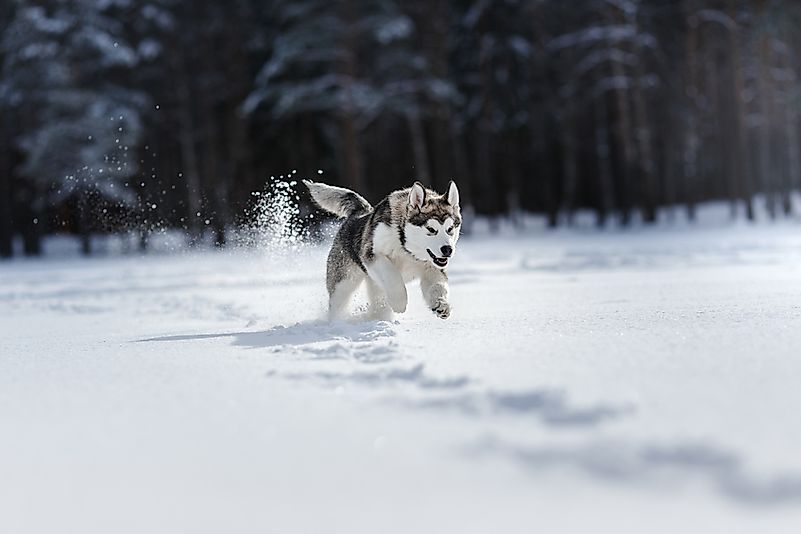 Have you ever smelled a "wet dog"? Huskies have practically no odor even when wet. This is because they evolved in an arid environment, and they lack oils in their skin, which are abundant, for example, in Labradors, which require excellent protection from constant water exposure.
Long evolution in an arid continental climate also means that Huskies do not do well living outside in humid environments (tropical or island ones). They tend to have more skin and lung problems. Their coat also becomes a disadvantage, since wet undercoat not only loses its ability to protect from cold but retains moisture leading to dermatitis. If your climate is humid, let your Husky sleep inside and buy a good dryer.
Huskies Often Have Bichromatic Eyes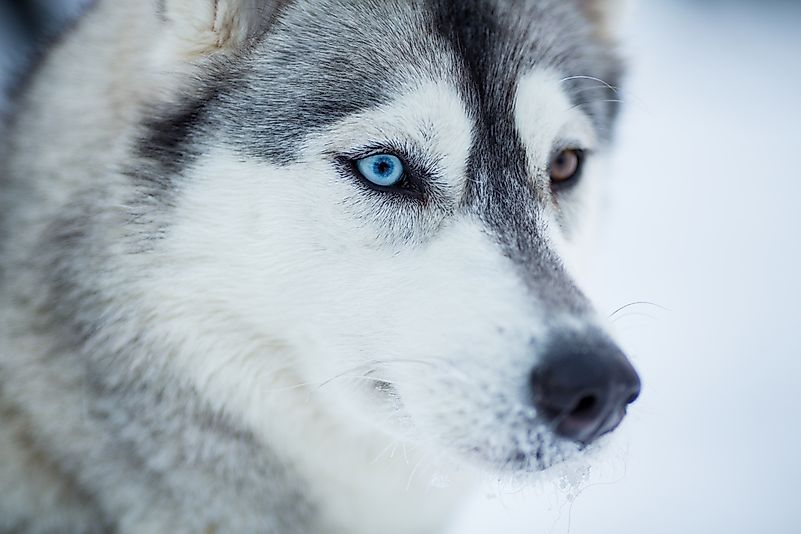 Siberian Huskies show heterochromia: often enough, they have different colored eyes, for example, one blue and one brown, or yellow and blue. It is not uncommon in breeds that had a few strong centers in their genetic pool (meaning that fewer ancestors carry a higher weight in the genetic pool). It is a harmless mutation, and the vision in both eyes is the same. 
Huskies Can Bark, But They Prefer To "Sing"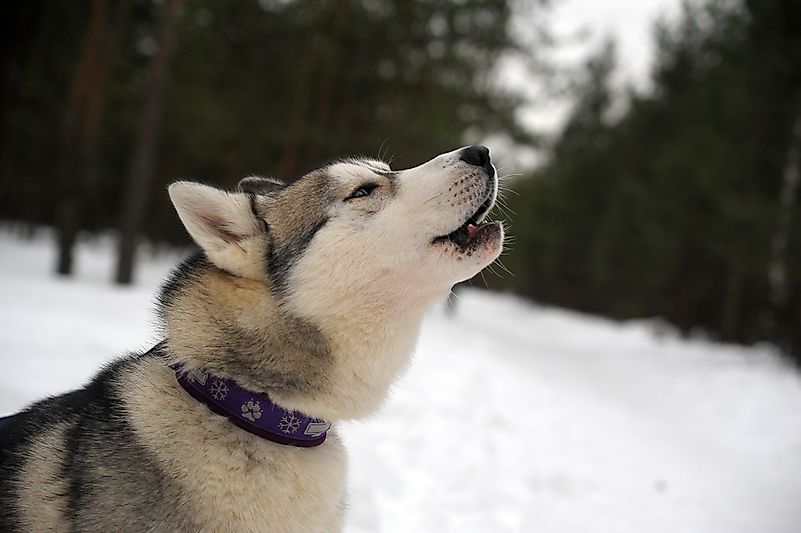 Contrary to a common misconception, huskies can bark, with rare exceptions. Some of them prefer to howl, and they have an extensive vocal range compared to many other breeds. Some dogs are more skilled than others, but the majority of them can control both the volume and the tone of their voice.
Huskies Have Wide Splaying Paws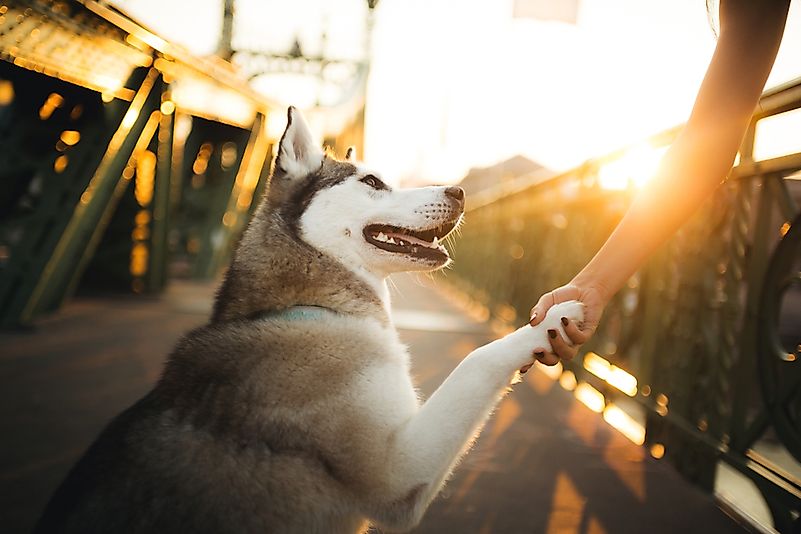 If you ever look to a pawprint of a husky on the snow or sand, you will see that they have a much wider splaying paws than other breeds. This is the adaptation to running on the snow surfaces. In order to run on concrete or hard dirt, huskies are typically equipped with boots because they get paw burns quickly. 
Huskies Have A Double Coat… A Lot Of It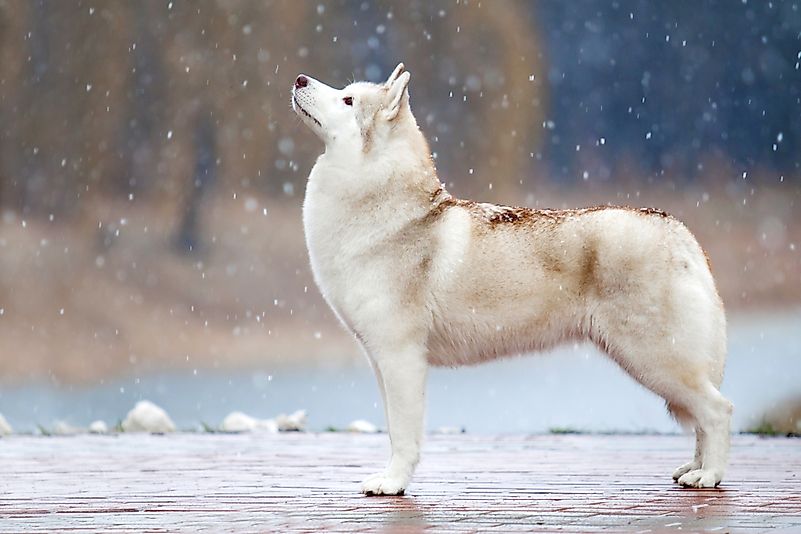 Huskies have two layers of coat. Guard coat consists of more rigid, thick, sleek hair: this coat serves the protective function against ice build-up and protects the neck. The undercoat is very thin, fluffy, and soft: because of this, it retains a lot of oxygen and creates isolation both from heat and frost.
Huskies have fluffy tails they use to cover their noses from the cold, and even the insides of their ears have fur. Huskies also come in all colors; for hundreds of years, they were bred for resilience, intelligence, and capability; no one paid attention to the coat colors. Show breeders started showing a preference for some specific coats, but, luckily, the history is not long enough to compromise any other traits for the sake of appearance. 
Huskies renew their undercoat once or twice a year, and the guard coat once in 3 to 4 years. The shedding lasts for a few weeks, and the shedding in between is not bothersome. 
Siberian Huskies Can Be Great Pets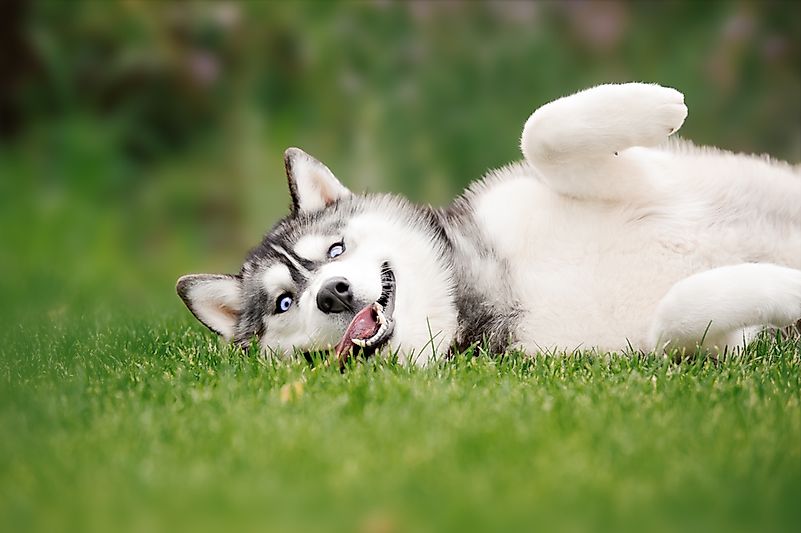 Siberian Huskies make happy indoor pets: same as any dog, they value comfort, affection, and bond with humans. Being active and healthy, however, also means that young dogs have a lot of energy, both physical and mental. So they are not a suitable breed for people who do not have time or health to exercise and train their Huskies.
Pent up energy and boredom are hard on any dog: and, being both intelligent problems-solvers and a capable, agile breed, huskies are very inventive in ways they entertain themselves. If you work long hours, have no interest in dog sport or adventure, or wish for a quiet retirement, get a different breed. But if you want to get more fit and can spend time playing, hiking, doing sports and otherwise spending time with your pup - Huskies make amazing companions.
Huskies Have Been Bred For Independent Decision Making And Awareness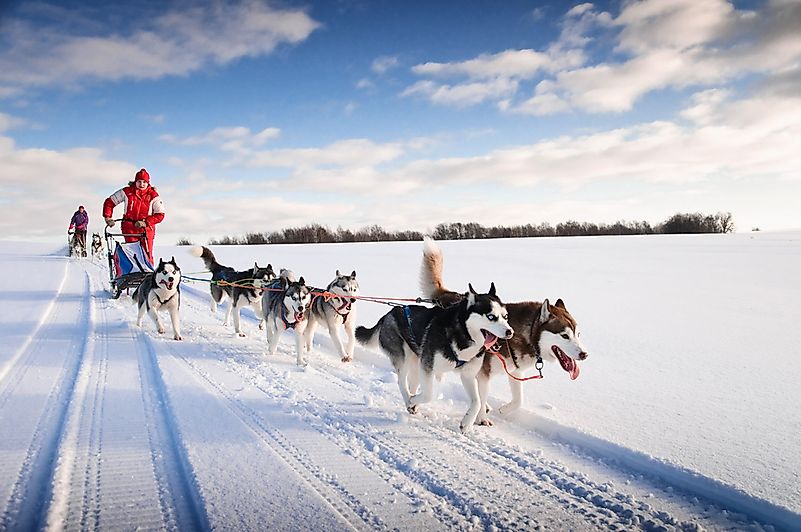 Evolutionary, it makes sense. Among all Huskies, the successful leading dogs were the most valuable, and those males were sought after and repeatedly bred for very good money. Intelligence and independent decision making were the most crucial traits of the leading dogs.
Not only did they have to memorize their routes and lead the sled even when the handler was taking a break, but, being up to 50 ft ahead from the sled itself, they were responsible for evaluating the unpredictable ground for hidden gaps and dangerous snow slides. The dog had to choose when to disobey for the sake of safety. The handler had to trust leading dogs with his life.  
Huskies Are Brilliant Problem Solvers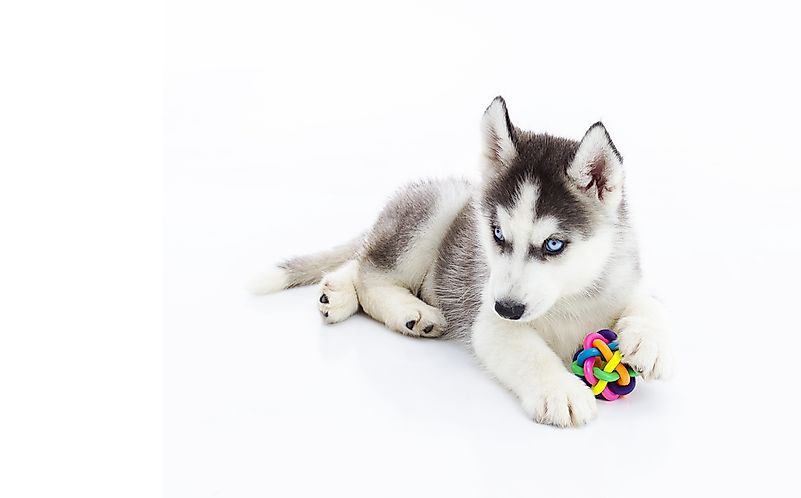 Scientists experimented to determine how much various breeds rely on humans to solve problems.
Dogs were placed in a labyrinth. When the results were counted, the researchers found that, among all dogs, Labradors gave up and started to seek cues from human handler the fastest, and Huskies were the breed which figured it out without relying on humans at all. This came as no surprise; Huskies were bred to be capable of very complex independent decisions by prioritizing this trait in the genetic selection process.
Siberian Huskies Underwent The Harshest Selection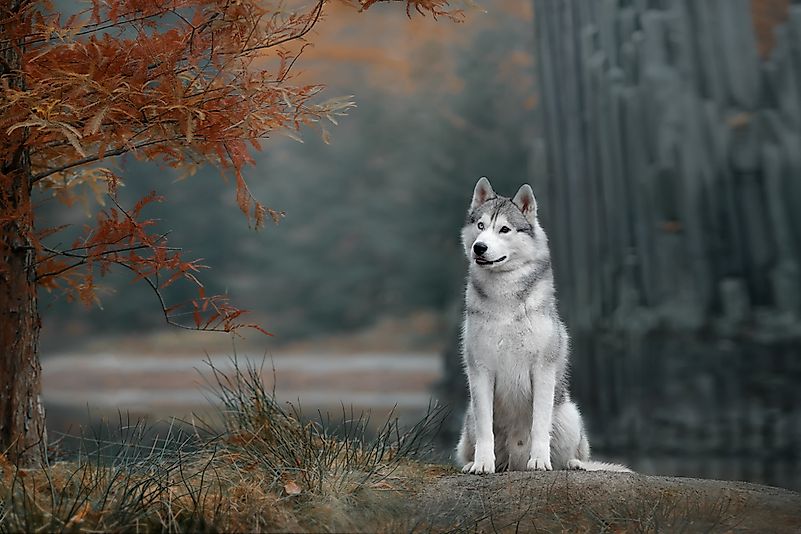 These dogs maintained a primitive body structure: it means they were kept as functional and close to wild animals as possible. They underwent hundreds of years of both natural and artificial selection in a harsh environment where neither people, not animals could not afford to be weak or burdensome.
In a region where resources are extremely scarce, only the strongest, healthiest, and most useful pups were worth their feed and were allowed to survive. Such a harsh selection for strength, health, and working ability created a sturdy, functional breed.
Siberian Huskies Are A Working Breed From Siberia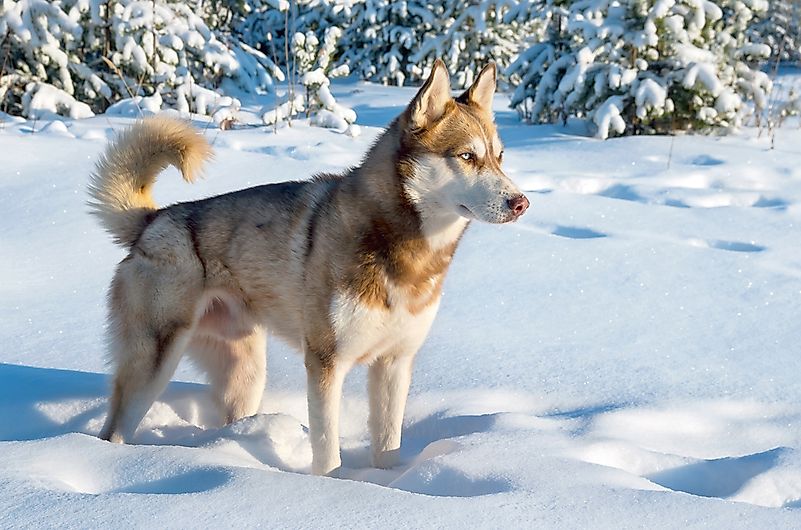 The breed has evolved in Siberia, the most Northern part of Russia, which lies close to and beyond the Arctic circle. The ancestors of Siberian Huskies were the first Laikas kept by Siberian and Nothern tribes. With long winters, constant snowfalls, there were no roads for the majority of the year.
Over the hundreds of years of their history, Laikas have not changed in appearances much, but their functions split into breeds with more prominent hunting specialization and the transportation one. Siberian Huskies can hunt in summer, but their primary function is sledding. 
About the Author
Antonia is a sociologist and an anglicist by education, but a writer and a behavior enthusiast by inclination. If she's not writing, editing or reading, you can usually find her snuggling with her huge dog or being obsessed with a new true-crime podcast. She also has a (questionably) healthy appreciation for avocados and Seinfeld.
This page was last updated on February 13, 2020.
Citations
Your MLA Citation
Your APA Citation
Your Chicago Citation
Your Harvard Citation
Remember to italicize the title of this article in your Harvard citation.