Entertainment
10 Mess-Free Activities To Do With Kids At Home
Choosing mess-free crafts means less stress and more time to spend with the family. Here are 10 creative and engaging mess-free activities for you and your kids.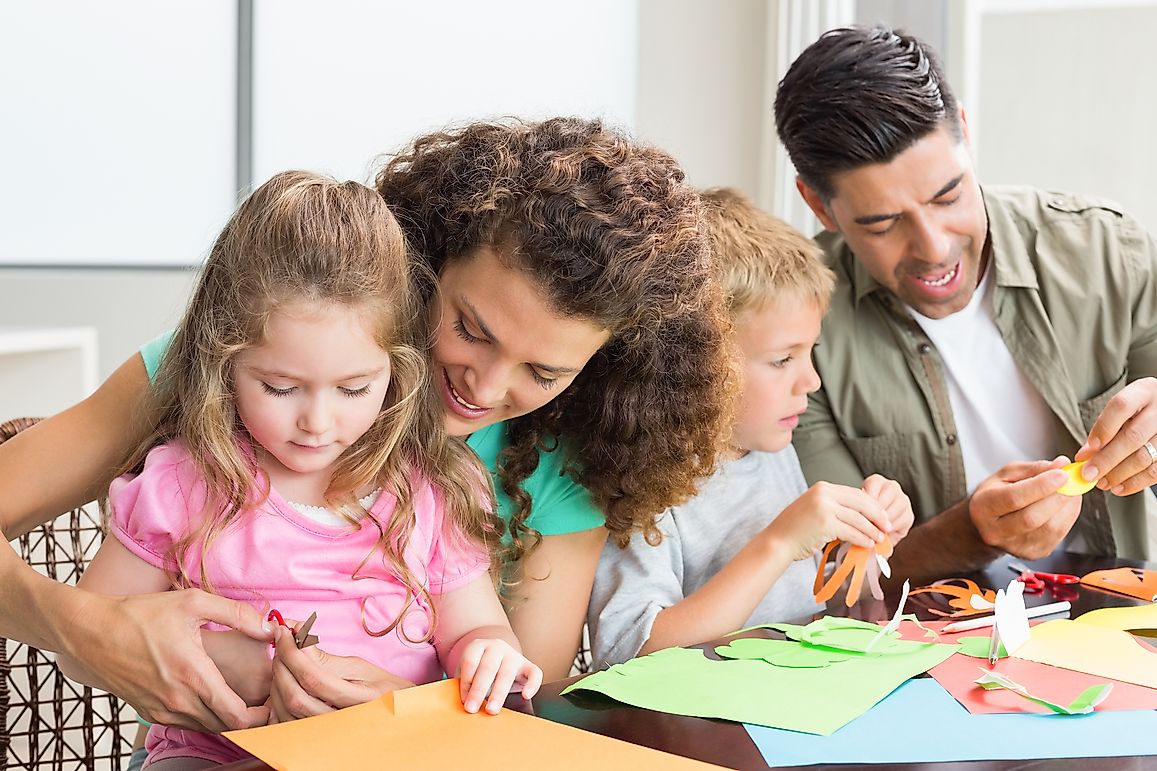 There really is no point in organizing an activity to keep your kids busy in the house if the clean-up time exceeds the actual time they are occupied. Little ones are not always adept at cleaning up messes, so this task usually falls into the parent's or caregiver's hands. Choosing mess-free crafts means less stress and more time to spend with the family. Here are 10 creative and engaging mess-free activities for you and your kids.
10. Tissue Paper Ball Art
This is in the vein of color-by-number pictures. Parents can draw a simple outline of something like an elephant or a house, and cut up tissue paper squares in different colors. The squares can be gently smushed into balls and placed in small bowls. To avoid a mess, the glue can be applied to one section of the picture at a time.
9. Contact Paper Collages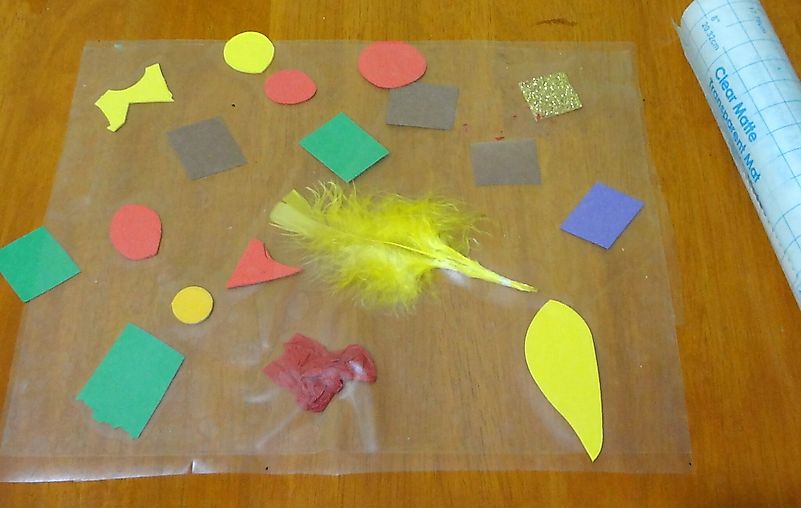 This craft uses contact paper (also called stick-back paper), and whatever items your child would like in the collage, like cutout magazine pictures, fabric scraps, sequins, and feathers. These can be placed on the sticky surface however your child likes. After they finish, another strip of contact paper can be cut out and sealed on top.
8. Sharpie Tie Dye T- Shirts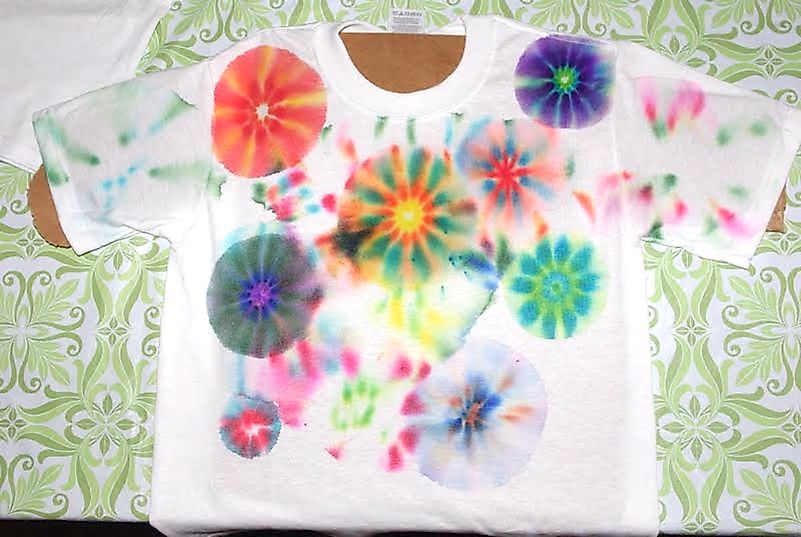 Easier than traditional tie dye, these shirts can be decorated using cardboard, Sharpie markers, a squeeze bottle, and rubbing alcohol. First, stretch a white cotton shirt atop a sheet of cardboard and fill the bottle with the rubbing alcohol. Kids can use the markers to draw whatever they like on the shirt. Working over a sink, the parent or child can gently squeeze the rubbing alcohol over the decorations and watch them expand.
7. Cotton Ball Chicks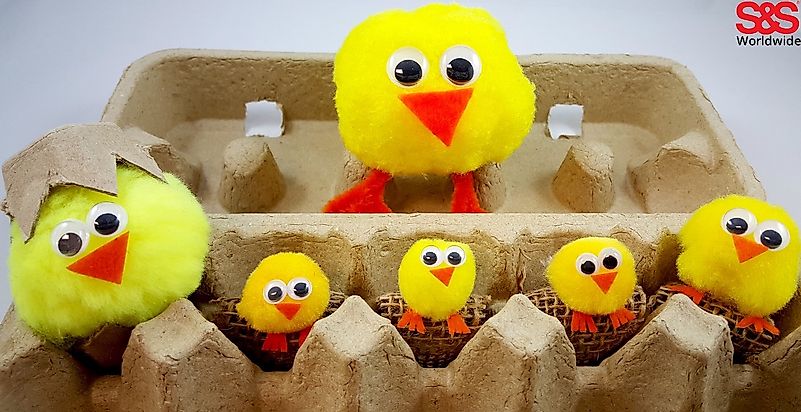 This is a good preschooler Easter craft. You will need an egg carton, cotton balls, yellow construction paper, craft glue, and wiggly eyes. Start by cutting out the egg holds from the carton, glue one cotton ball inside each, and a second on top for the chick's head. This is best done using a paintbrush. The yellow paper is used to create paper beaks, and the eyes bring the chicks to life. Feathers optional!
6. Paper Plate Masks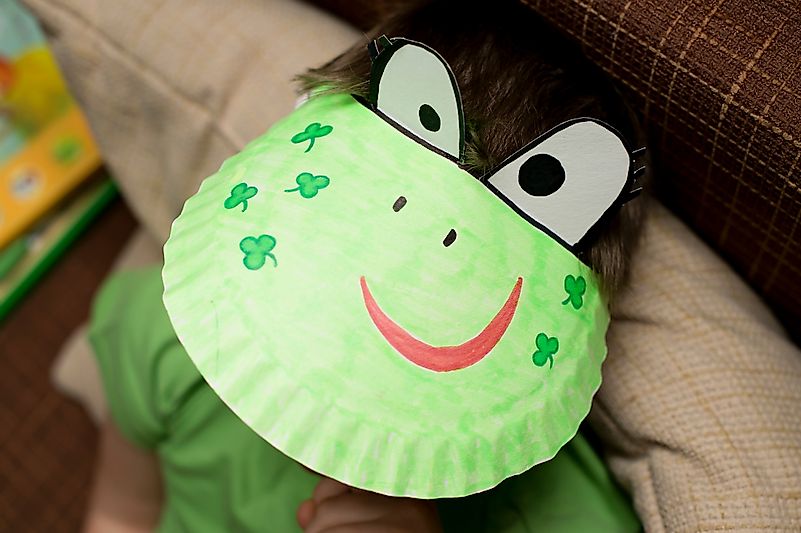 Kids can really get creative with paper plate masks, whether they be white, brightly colored, or in patterns. Just grab a pair of scissors (mom or dad can cut out the eyes, nose, and mouth), and provide markers, crayons, and other decorations. After the mask is finished, it is easy to take a piece of yarn and staple it to either side.
5. Foil Butterflies
This fun craft is perfect for spring. Unfold a cereal box, lay it down, and glue a piece of foil on top. After it dries, a butterfly can be drawn on top. Cutting it out can be harder for younger children, so parents can do this. Decorate the butterfly with Sharpies, beads, or whatever else that is available. As a finishing touch, it can be outlined with pipe cleaners, which can also double as antennas.
4. Friendly Spider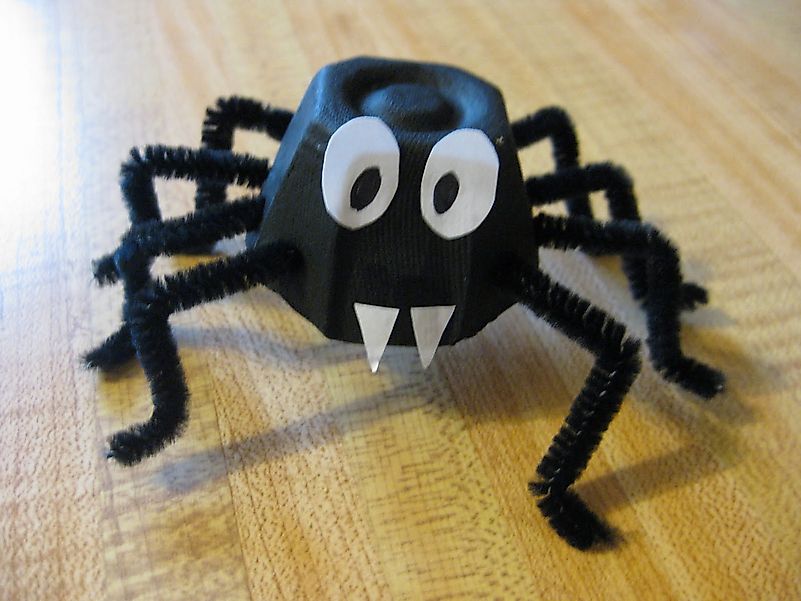 Friendly spiders start with egg cartons. A section can be cut out and then carefully painted; once it is dry, four small holes can be made on each side. Next, put pipe cleaners through and they become the legs. With the round part facing up, decorate as desired, possibly with googly eyes, macaroni, tinsel, and beads.
3. Macaroni Necklaces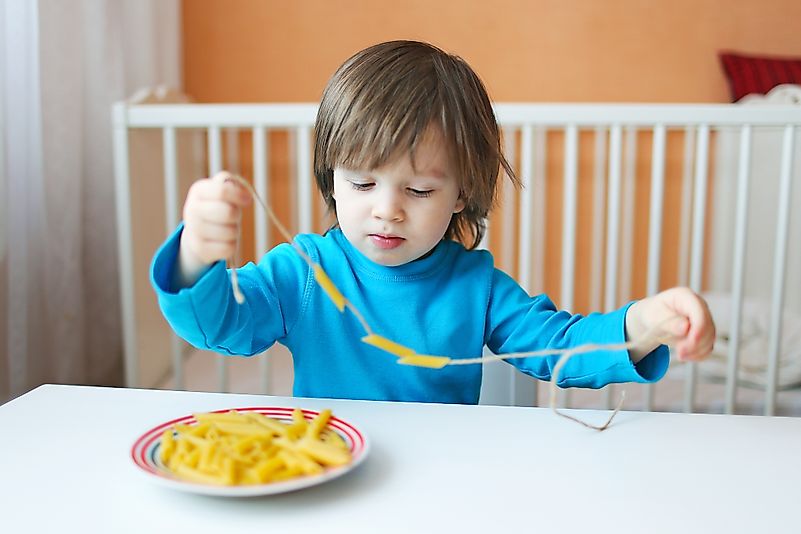 This tried-and-true kid pleaser starts with a length of yarn measured to fit your child's neck. The best macaroni necklaces use a variety of pasta shapes and colors, so fill up a bowl with a good mixture. To get started, tie one pasta piece on the end and make a knot. This way, the pasta will not fall off. Finish the project by tying the two ends of the yar together.
2. Terrariums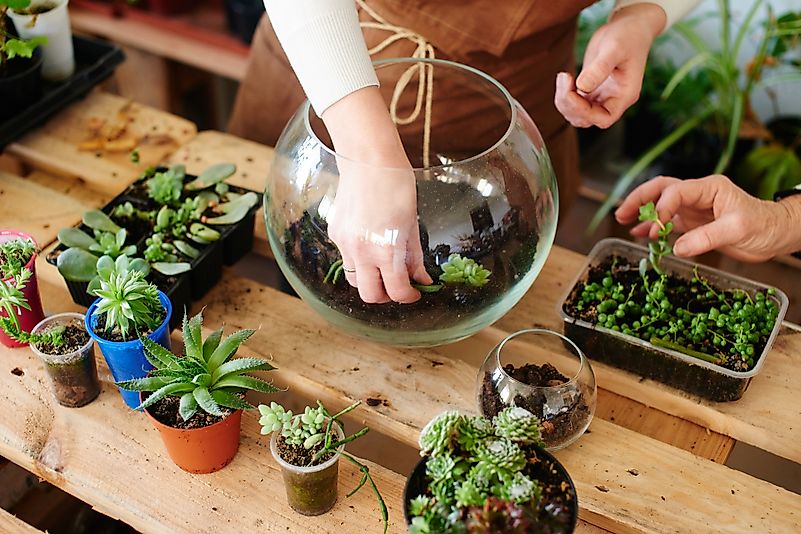 These can be made using clean glass jars with lids, moss, salt, pebbles, miniature animal figures, cardboard, and hot glue. Parents can glue a piece of cardboard to the bottom, and glue on the animals and anything else that looks nice. Once the glue dries, kids can gently pour in pebbles, salt (to look like snow), and place moss inside. The lid can be painted if desired.
1. Pipe Cleaner Sculpture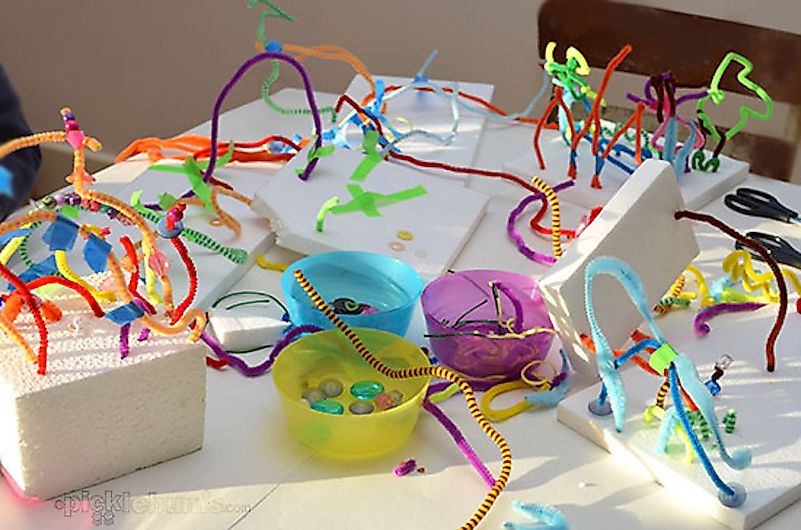 The almighty pipe cleaner is used in many crafts. On therealsticMama.com, one mom describes how she gave her kids a mesh colander (noodle strainer) and a bag of pipe cleaners. One created a space helmet by threading the pipe cleaners in and out of the mesh. No spaghetti tonight!
About the Author
Ellen Kershner is a dynamic and resourceful marketing professional, with significant experience in supporting various internal and external marketing and communication projects. Her strengths include a reader-friendly, flexible writing style, outstanding customer relationship management skills, and a talent for meeting creative objectives and strict deadlines. She is a content writer for 55places.com, and also writes for Spryte Communications, Advanta Advertising, and Premier Legal Marketing. From 2008 to 2018, she was the Director of Marketing for Senior Salon Services, a company that manages salons in retirement and assisted living communities.
Ellen also worked in the Editorial Department of Shopper's Guide, a South Jersey publication with a circulation of 500,000. Her work has also been published by The Philadelphia Inquirer, Ed Hitzel's Restaurant Magazine, and the Burlington County NJ Trend newspaper group. She graduated with honors from The American University in Washington DC in 1986, and currently lives in Marlton, NJ.
This page was last updated on March 25, 2020.
Citations
Your MLA Citation
Your APA Citation
Your Chicago Citation
Your Harvard Citation
Remember to italicize the title of this article in your Harvard citation.