Throughout time, monuments have been constructed as signs of affection intended to withstand the test of time. Dotted around the globe, there are examples of centuries-old structures built as tokens of love and devotion. Read through our list of some of the most memorable monuments built in the name of love — some represent timeless love stories, while others didn't turn out quite as planned. 
10. Boldt Caste, New York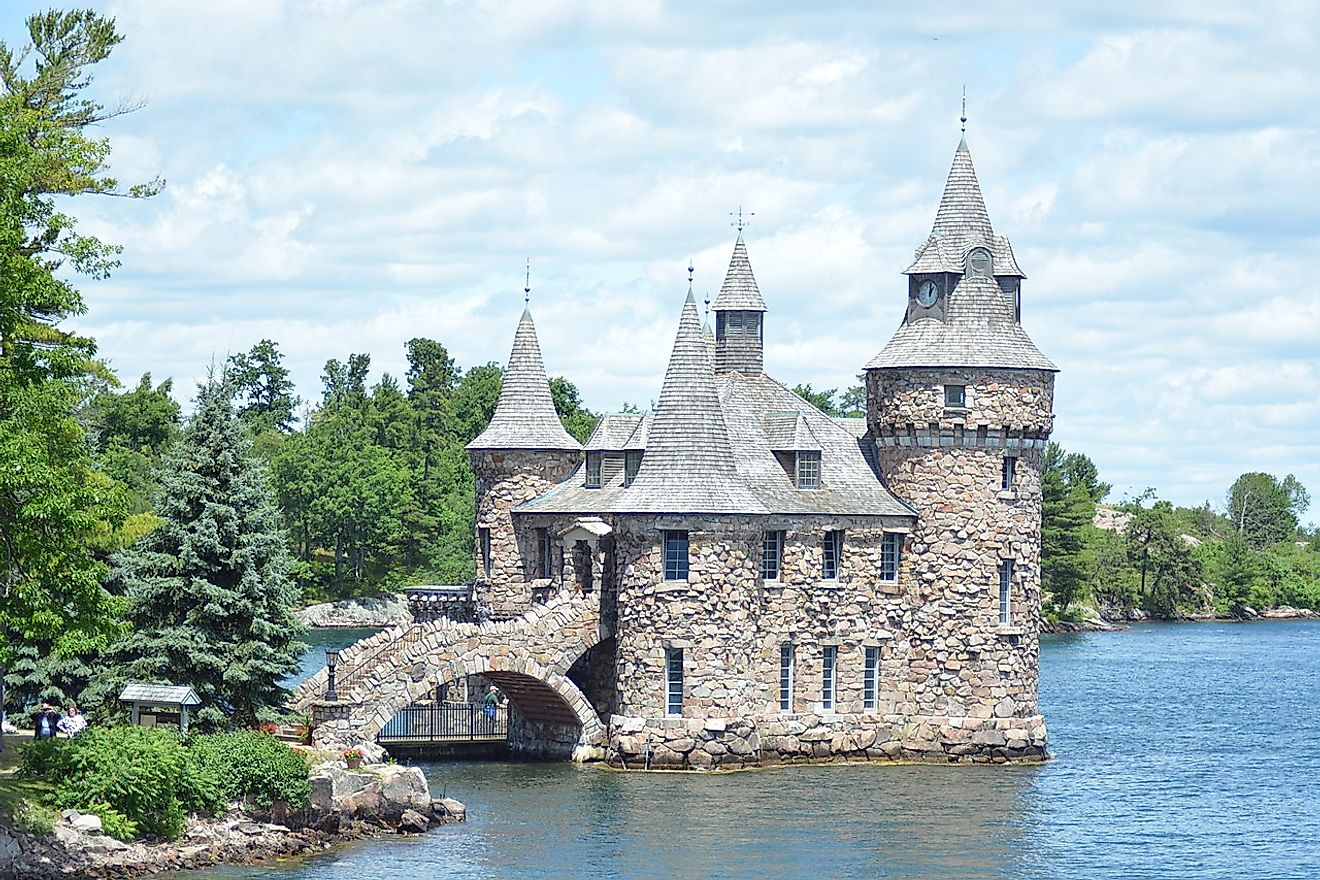 Located in Alexandria Bay in Upstate New York, Boldt Castle is only accessible via boat. It sits on Heart Island and was built as a token of a man's love for his wife. In 1900, George Boldt, proprietor of the world-famous Waldorf-Astoria Hotel, began construction on a 120-room castle for his wife, Louise. The elaborate plans included tunnels, a drawbridge, and Italian Gardens. Sadly, in 1904, Louise died unexpectedly of what's believe to have been a heart attack. George Boldt immediately stopped construction on the castle. Completely distraught with grief, Boldt abandoned the project and never again returned to Heart Island. The castle remained unfinished for 73 years until the 1000 Island Bridge Authority took over the site, completed construction and opened it up to the public. 
9. Mystery Caste, Arizona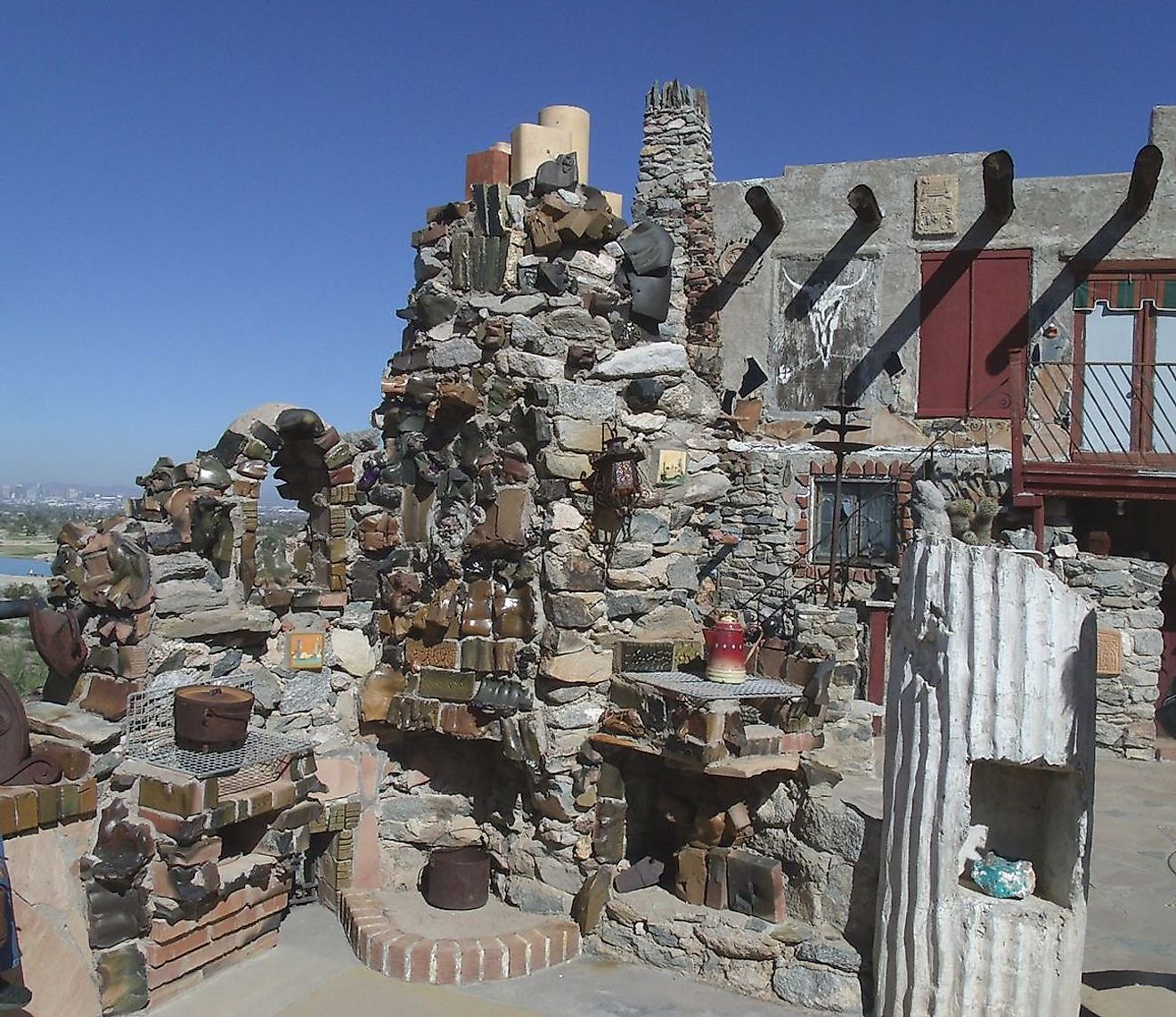 Mystery Castle was built in 1930 to fulfill a dying father's promise to his young daughter. When Boyce Luther Gully was diagnosed with tuberculoses, he left Seattle for Arizona, where he began construction on his daughter, Mary Lou's castle. In 1945, when Mary Lou was 22 years old, she received a letter from her father on his deathbed informing her he had completed her castle. Gully had built the unique structure himself out of stone, car parts, and salvaged material. His design included a trap door with explicit instructions not to opened it until 1948. 
8. Ashton Memorial, England
Williamson Park, Lancaster, England seems an unlikely location for a structure known as the 'Taj Mahal of the North," but it's where Lord Ashton commissioned a 150-foot structure to be built honoring the memory of his beloved wife, Jessie who died in 1904. Made of stone with a copper dome and overlooking the nearby bays, the monument hosts events, concerts and weddings. 
7. Kodai-Ji Temple, Japan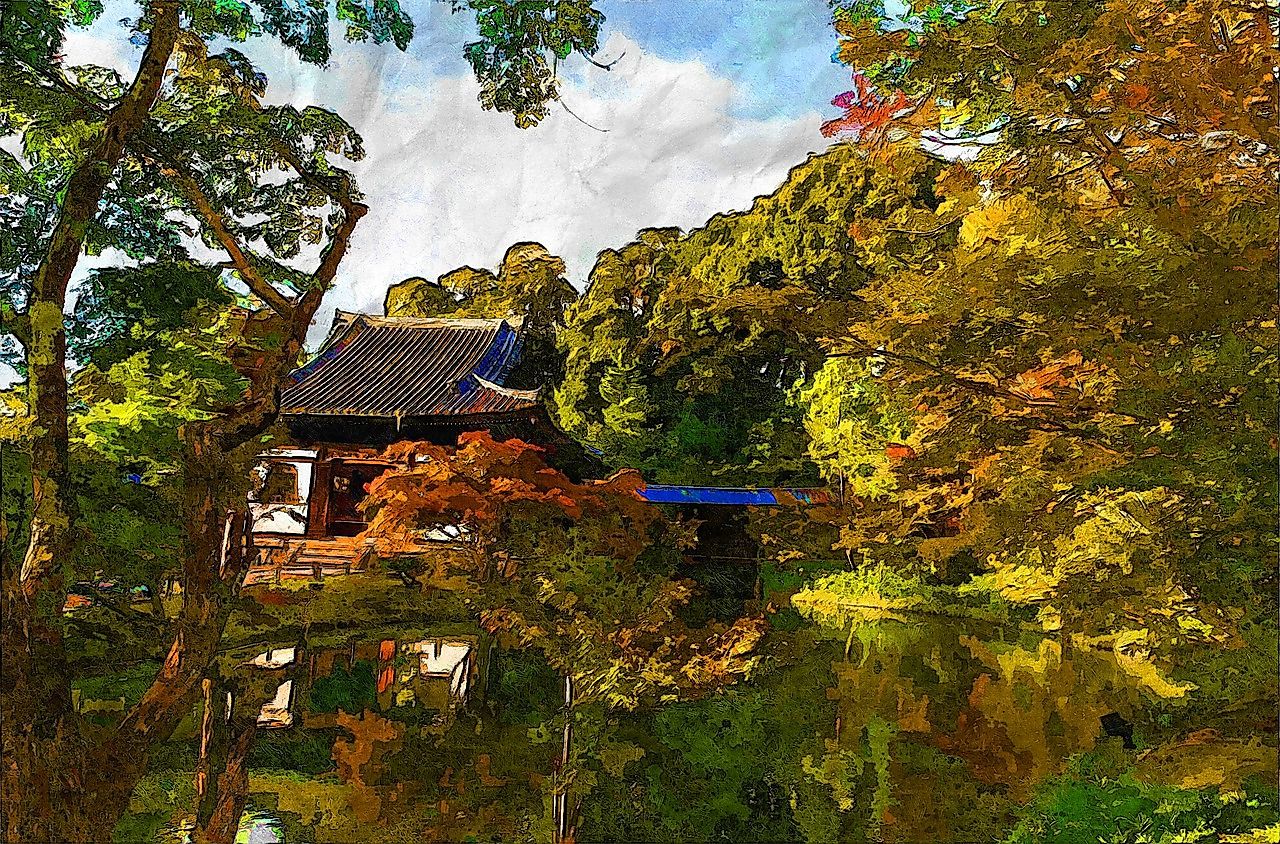 This Japanese temple was built in 1606 by Kita-no-Mandokoro as a memorial to her loving husband, Toyotomi Hideyoshi, who died in 1598. Complete with a sanctuary and shine, Kita-no-Mandokoro served as a priestess at the temple and resided there until her death in 1624 and was buried onsite beside her beloved husband. 
6. Sweetheart Abbey, Scotland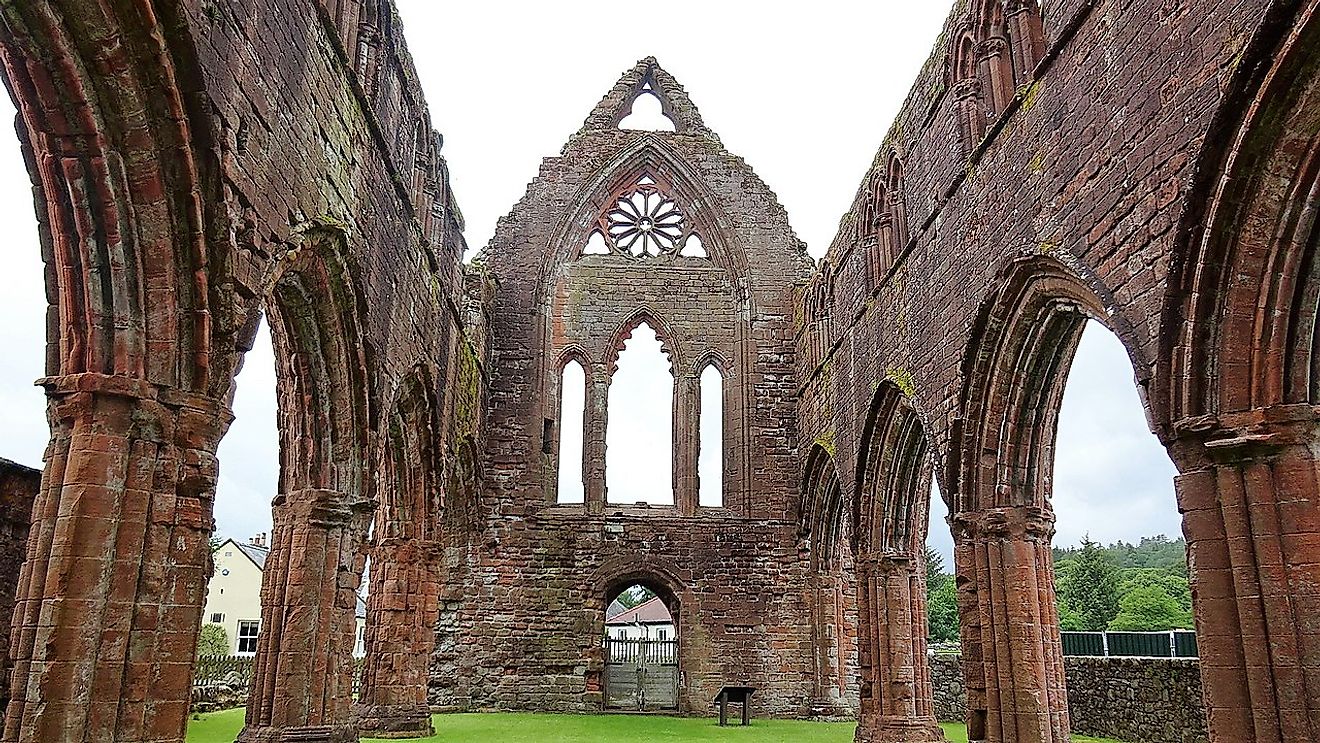 The history of Sweetheart Abbey is a testament to the undying love of a widow with an eerie twist. In 1268 when Lord John Balliol, died his wife, Lady Dervorguina Galloway couldn't bear the thought of not having her beloved husband at her side. She decided to have his embalmed heart placed in a small ivory casket, and she carried it with her everywhere she went. She also paid tribute to her husband through several charitable acts in his honor including, founding the Cistercian Monastery of Dulce For (Latin for Sweetheart). Following her death in 1289, Lady Dervoguina was laid to rest in the Abbey's alter still clutching late husband's heart. 
5. Thornewood Caste, Washington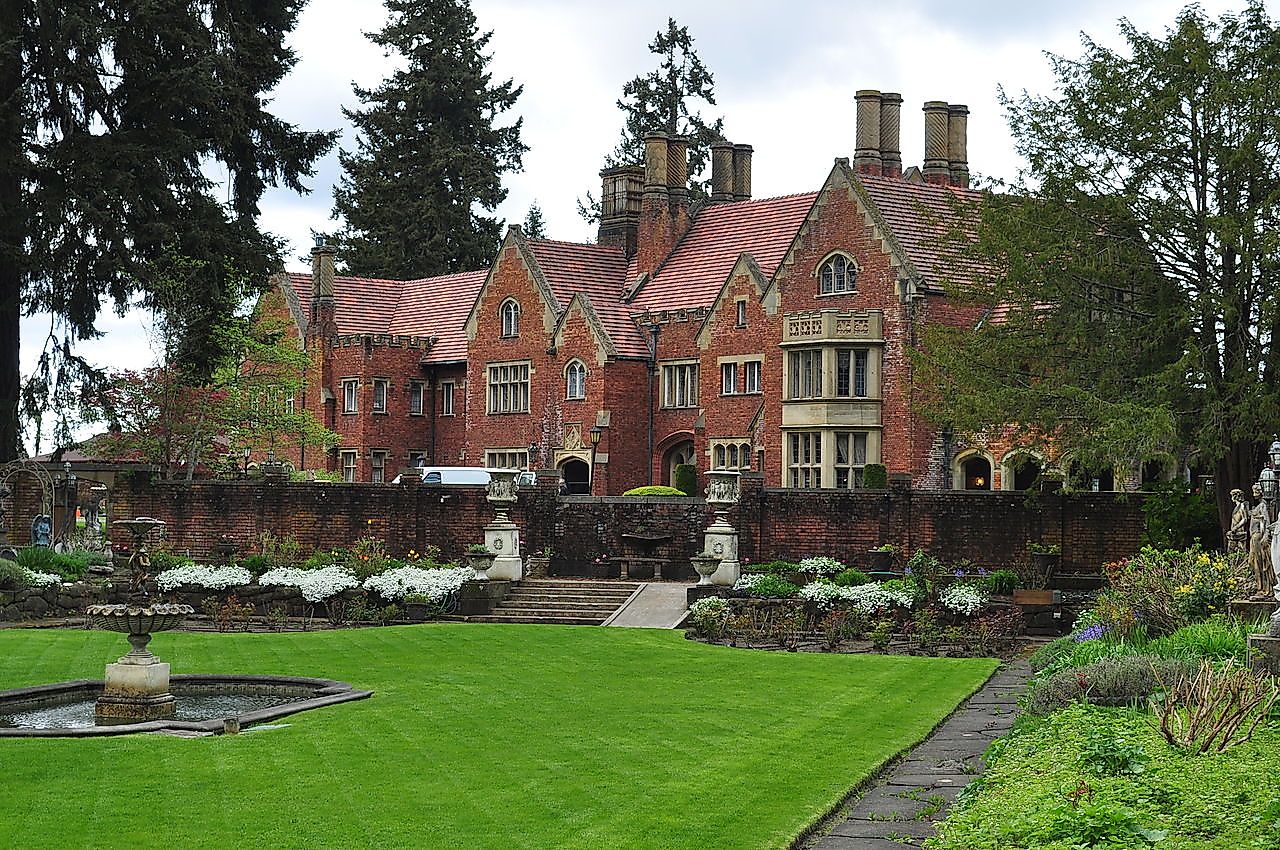 In 1907, when millionaire Chestier Thorne set out to build a castle for his adoring wife, Anna, it turned into quite an international labor of love. Thorne decided on a 400-year old Elizabethan manor for his bride. This challenge was it was located in England. Chester Thorne instructed workers to disassemble the structure, have it shipped to America, and reassembled on the west coast site. Three ships and three years later, the 27,000 sq. ft. the castle was completed. Today, travelers can not only visit the historic castle but can live in one of the luxury suites. 
4. Swallow's Nest Castle, Crimea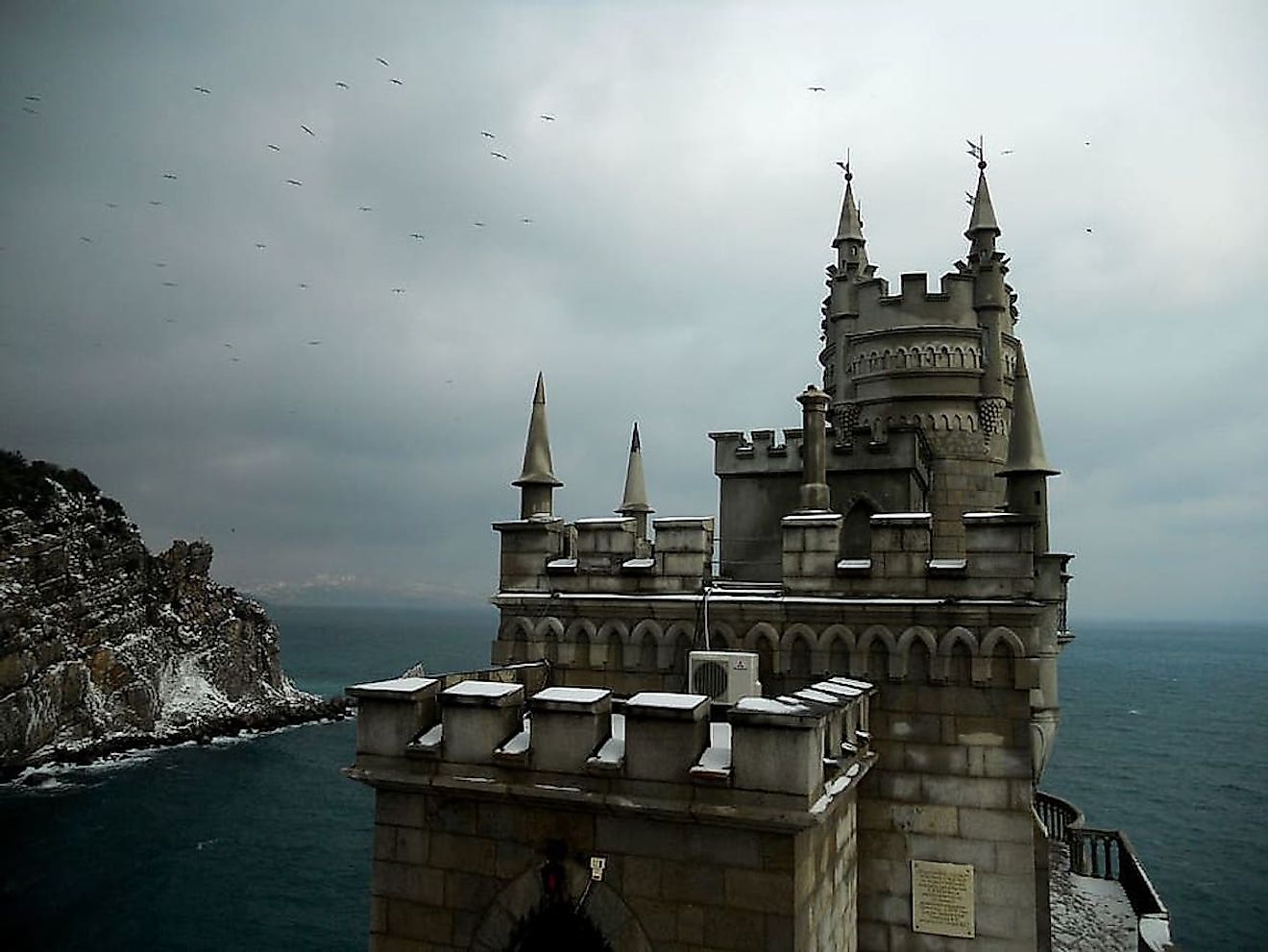 Perched high on a cliff overlooking the Crimean Sea, this romantic structure dating back to the late 1800s was originally made of wood. The original owner was a Russian general who named the romantic setting "Castle of Love," suggesting to some it was the location where he met with his mistress. In 1911, German oil tycoon, Baron von Stengel, took over the property and demolished the wooden structure in place of the Neo-Gothic stone castle that sits on the location today. Since the 1970s, guests can enjoy their own romantic evening while dining at the Italian restaurant that occupies the property to this day. 
3. Dobroyd Castle, England
When John Fielden, the son of a wealthy mill owner, fell in love with a working-class weaver named Ruth Stansfield, she would only agree to marry him if he promised to build her a castle. After marrying in 1857, construction soon began on the 66 room castle complete with a horse stable. After reluctantly attending finishing school in Switzerland at her husband's request, she returned unhappy in her marriage, and the couple became distant until her death in 1877. 
2. Petit Trianon, France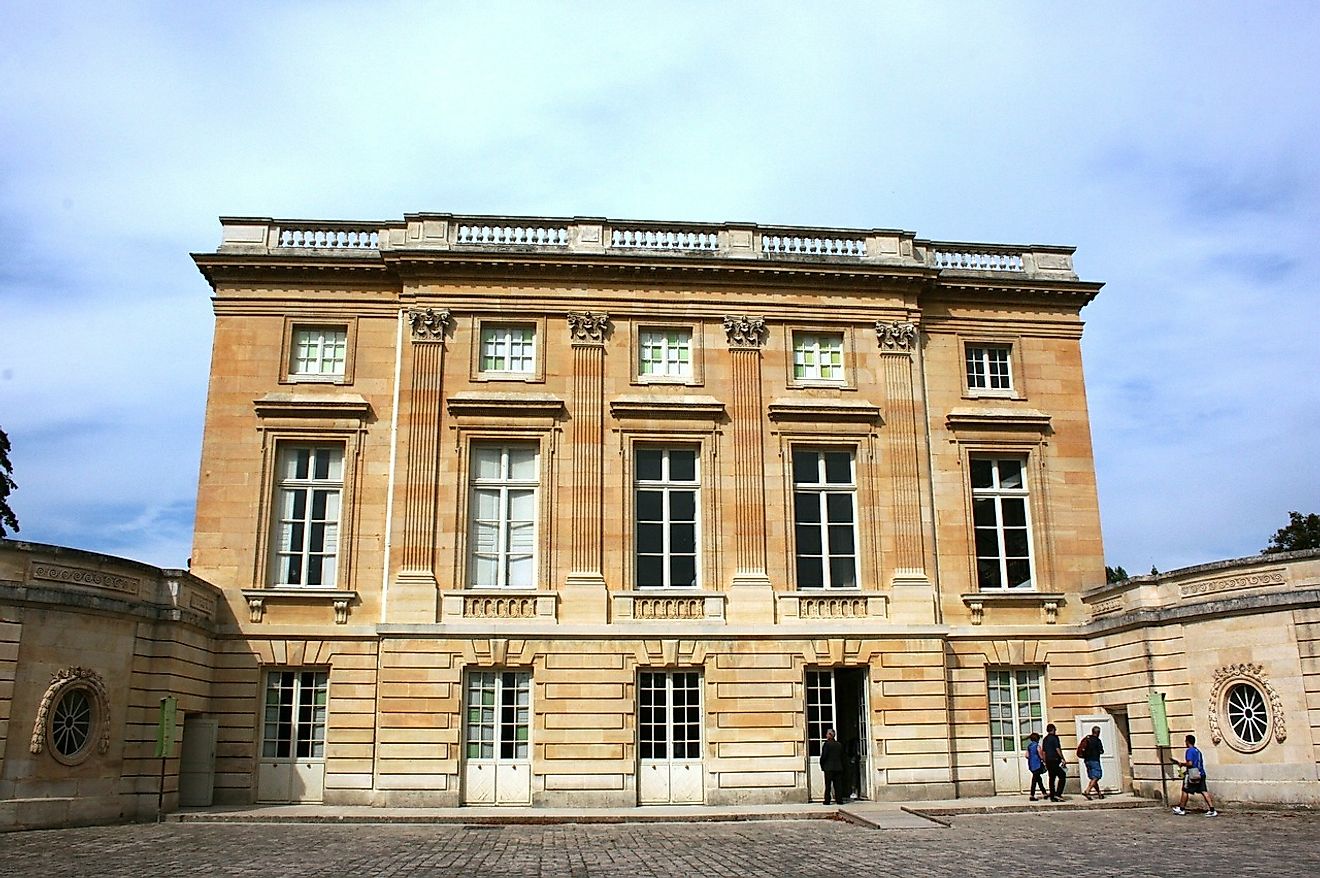 The Petit Trianon was built in 1762 at the request of Louis XV as a gift to his mistress. When she died four years prior to its completion, the castle didn't sit vacant. Instead, it was gifted to her replacement, Madame du Barry, who occupied the palace until his death. Throughout the years, the palace had many well-known inhabitants including, Marie Antoinette and Napoleon
1. Taj Mahal, India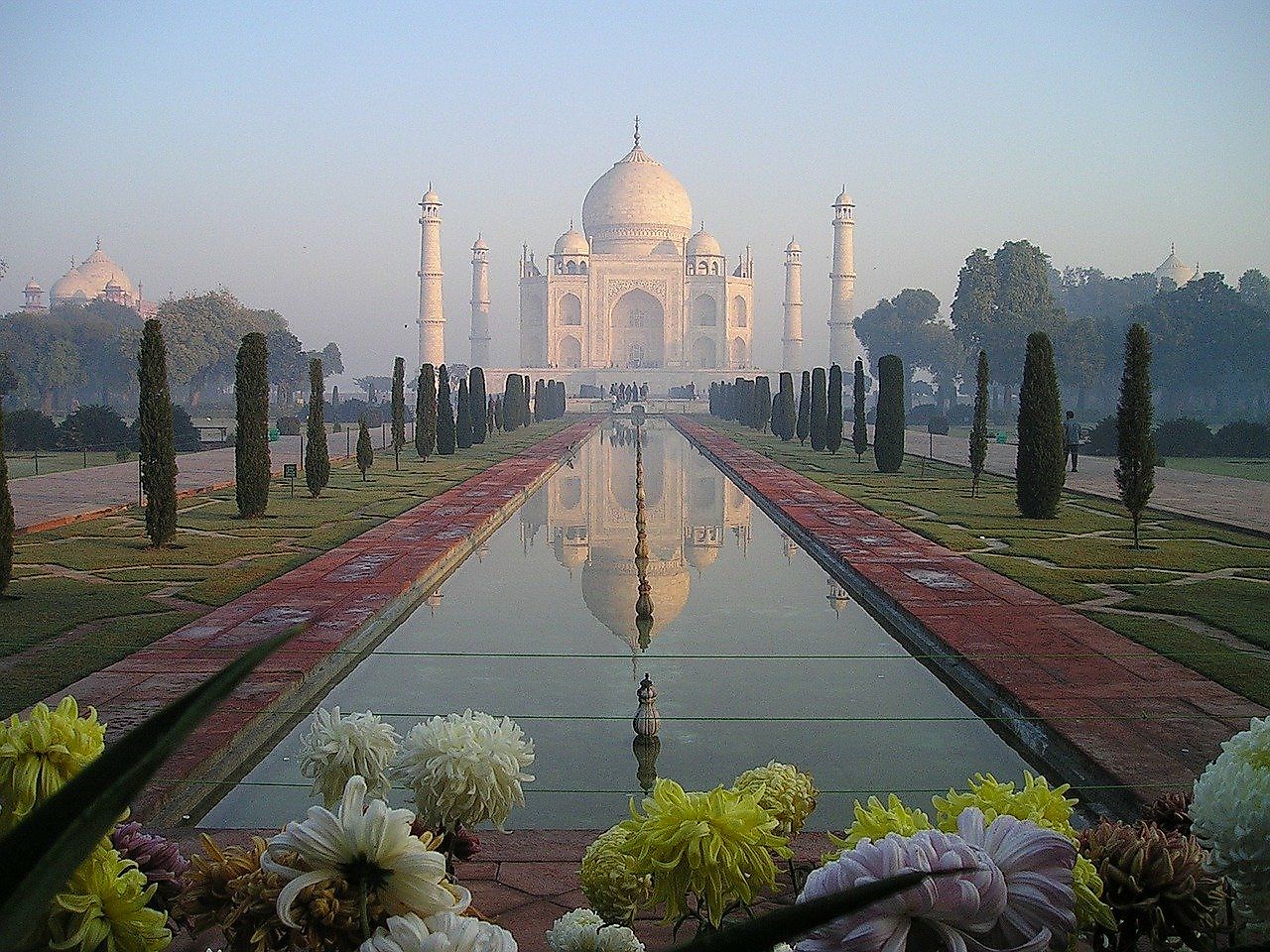 The Taj Mahal is known as not only one of the greatest architectural masterpieces but as one of the Seven Wonders of the World. The mausoleum was built in the mid-1600s at the instruction of Mughal Emperor Shah Jahan to honor his true love, Persian princess Mumtaz Mahal. The princess died in 1632 while giving birth to the emperor's 14th child. Following his death, his body was interred in the mausoleum next to his wife.