10 Largest Urban Parks In The World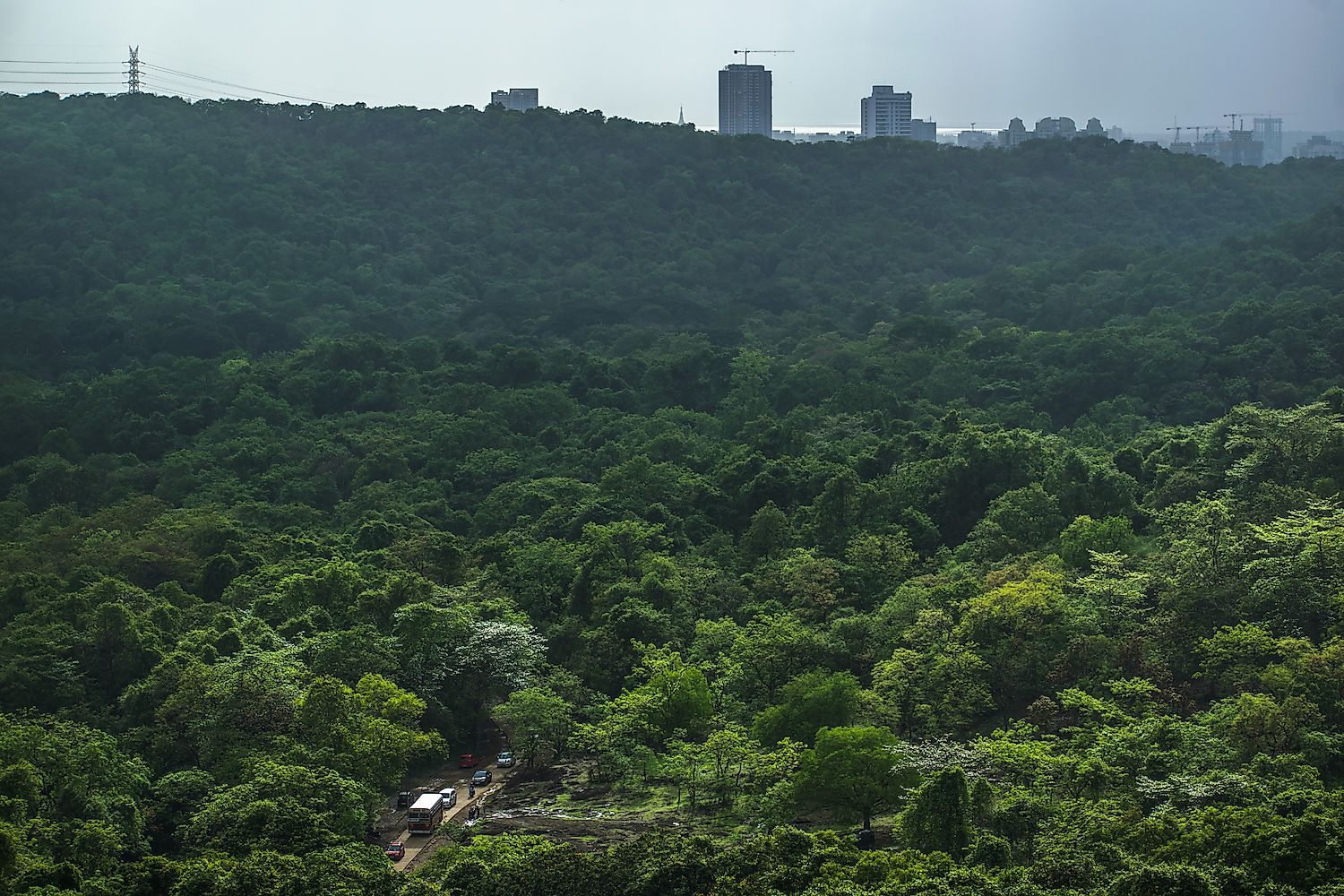 Alaska's Chugach State Park is bigger than all the top nine largest urban parks combined.
You can see penguins at Boulder Beach inside South Africa's Table Mountain National Park.
Sanjay Gandhi National Park located in the heart of the thriving metropolis of Mumbai, India's financial capital, hosts a population of around 40 leopards.
---
Arguably the most famous city park in the world, New York's Central Park, located in the borough of Manhattan, stretches over an impressive 840 acres. Bordered by Fifth and Eighth Avenues to the east and west, as well as 110th and 59th Streets to the north and south, it opened in 1858 and is the city's largest park, featured in countless films and television programs. Along with the lush landscaped grounds, there is also a skating rink, small lakes, an open air theatre, multiple fountains, hundreds of statues, monuments and plaques, a zoo, and even an Egyptian obelisk from antiquity, affectionately referred to as "Cleopatra's Needle".  Despite its fame, Central Park is by no means the world's largest city park, or even the biggest one in the United States. Read on to explore 10 of the biggest urban parks in the world and discover which American state is home to the largest urban park on the planet.
10. Margalla Hills National Park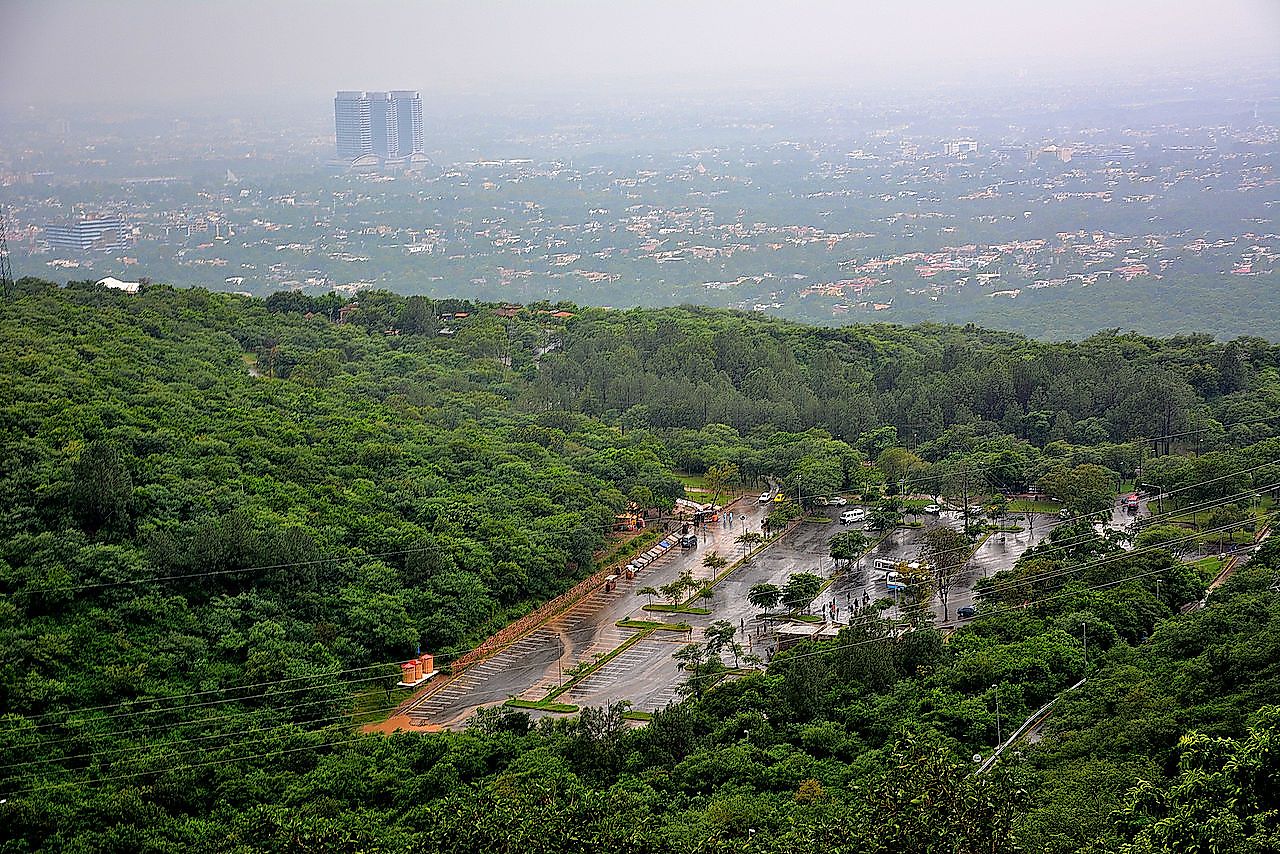 The only park on this list which is a natural habitat for endangered leopards, Margalla Hills National Park is also home to several species of animals including cobras, vipers, rhesus monkeys, jackals, wild boars, mongoose, pangolins, and porcupine. Located just north of Islamabad City, Pakistan, the park's visitors enjoy rock climbing, trekking, bird-watching, hiking, boating and fishing, as well as sweeping panoramic views of the Himalayan foothills and Rawal Lake. At 17,386 acres, the park comes in at number ten on this list.
9. Bukhansan National Park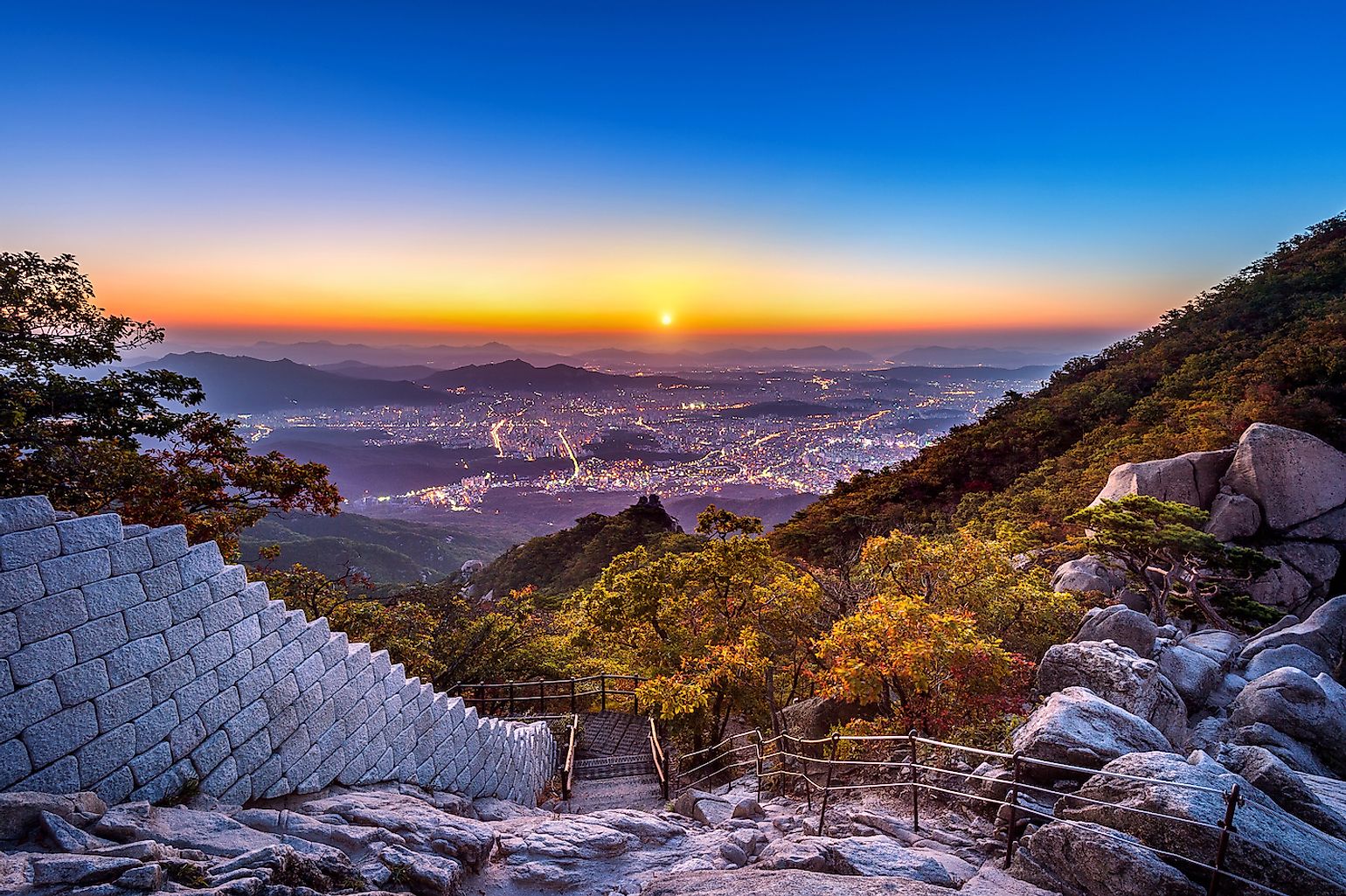 Number nine on the list is Bukhansan National Park, located in the metropolitan area of Seoul, Korea. With 360 degree views of mountain tops, waterfalls, remote Buddhist temples, and vibrant green forest, it is easy to forget the park is just a short subway ride away from the bustling heart of the ultra modern city. With trails for every skill level, hiking is a popular activity along the park's three granite peaks. At 19,748 acres, or 30 square miles, it is a popular destination for locals as well as tourists, resulting in trails closing on rotation so as to protect and maintain flora and fauna. 
8. Bayou Sauvage National Wildlife Refuge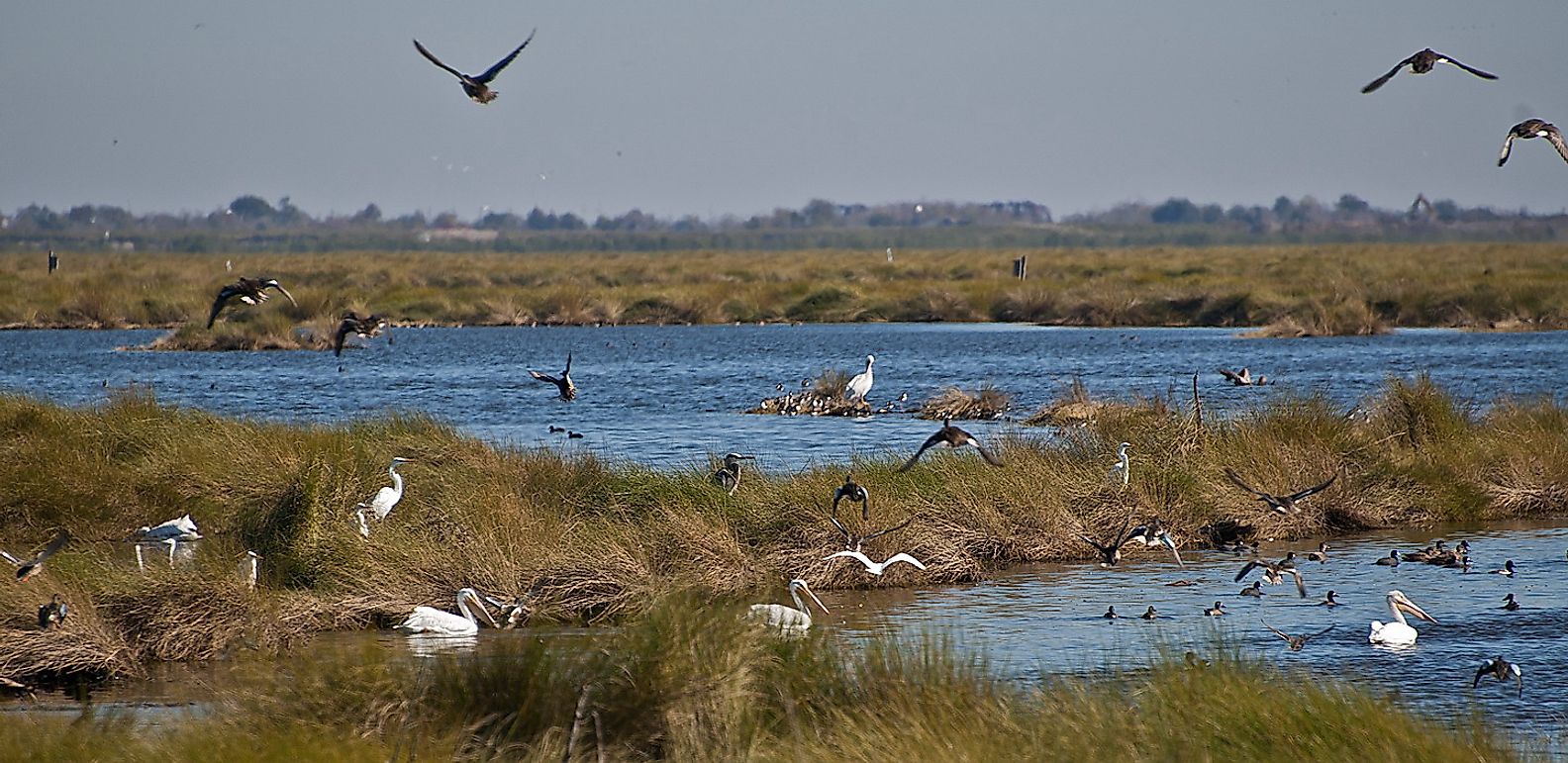 At 24,000 acres, the whole of Bayou Sauvage National Wildlife Refugeis located within New Orleans city limits, making it the biggest urban wildlife refuge in America. Purpose built hurricane levees protect  marshes of exotic flora and fauna including alligators, snakes, water lilies, lotus flowers, and hundreds of species of  waterborne birds. Canoeing, kayaking, and paddle watercraft are popular ways to see the park yet,  incredibly, tens of thousands of passers-by don't even realize they are passing through the eighth biggest urban park in the world as they drive across bridges spanning the Pontchartrain and Borgne Rivers along the I-10 highway.
7. Franklin Mountains State Park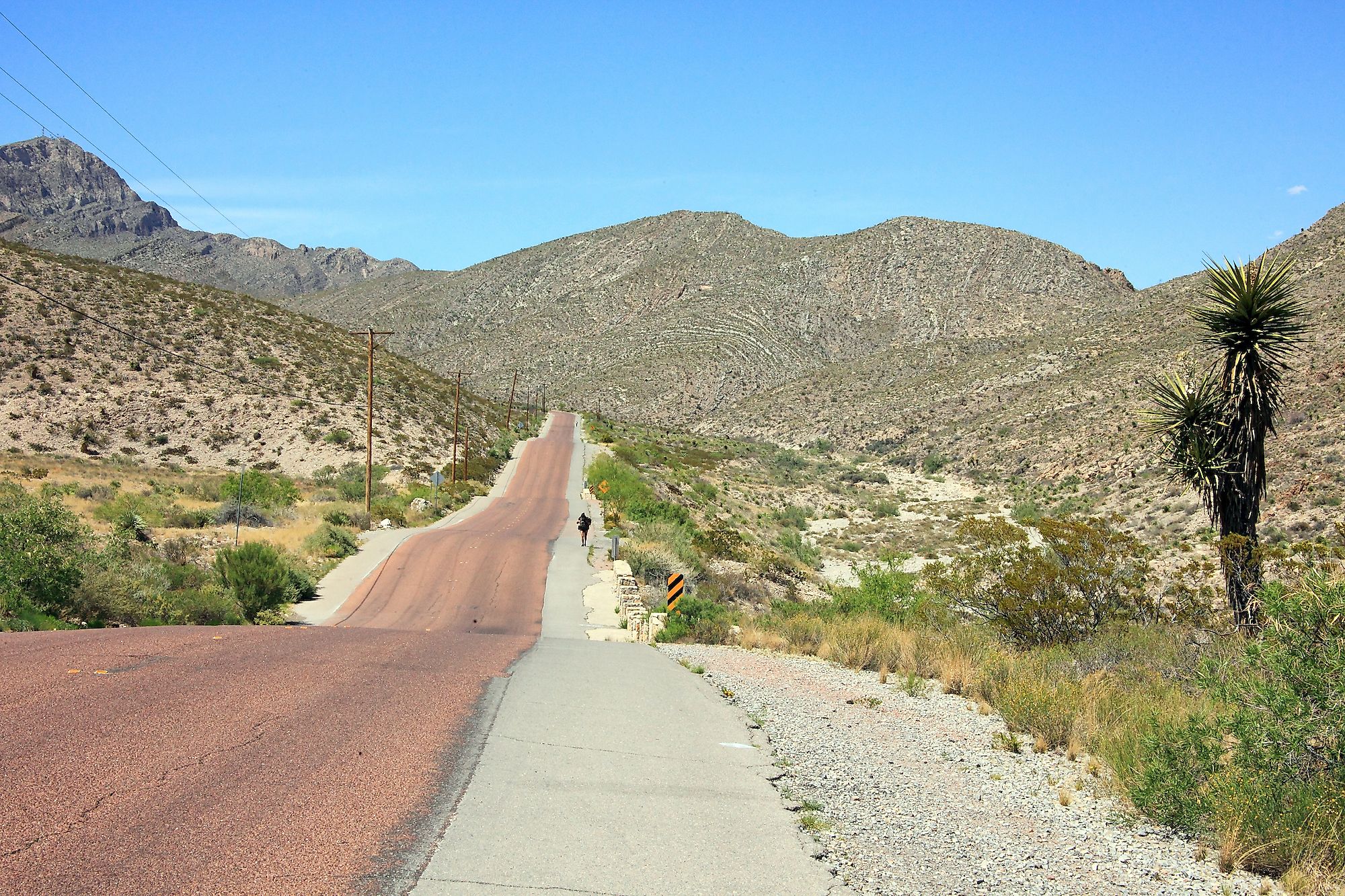 Explore just over 24,246 acres, nearly 40 square miles, and over 100 miles of trails in the rugged desert terrain of Franklin Mountains State Park. The second American site on this list, the park overlooks the city of El Paso, with views of the Rio Grande and striking Texas landscape. Popular with day hikers, rock climbers, and campers, tours discussing the park's history, nature, geology, and cultural relevance are available by reservation.
6. Sanjay Gandhi National Park
Found on the northern outskirts of the pulsing city of Mumbai, India, visitors to Sanjay Gandhi National Park arrive by the thousands by train, bus, and car while bicycles are a popular way to explore the 25,659 acres of parkland. In addition to offering vibrant forest and green space near the crowded city, the park's most popular attractions are the 100+ Kanheri Buddhist Caves, carved out of the rock in ancient times. The park is also home to a thriving population of around 40 leopards and a plethora of other species.
5. Losiny Ostrov National Park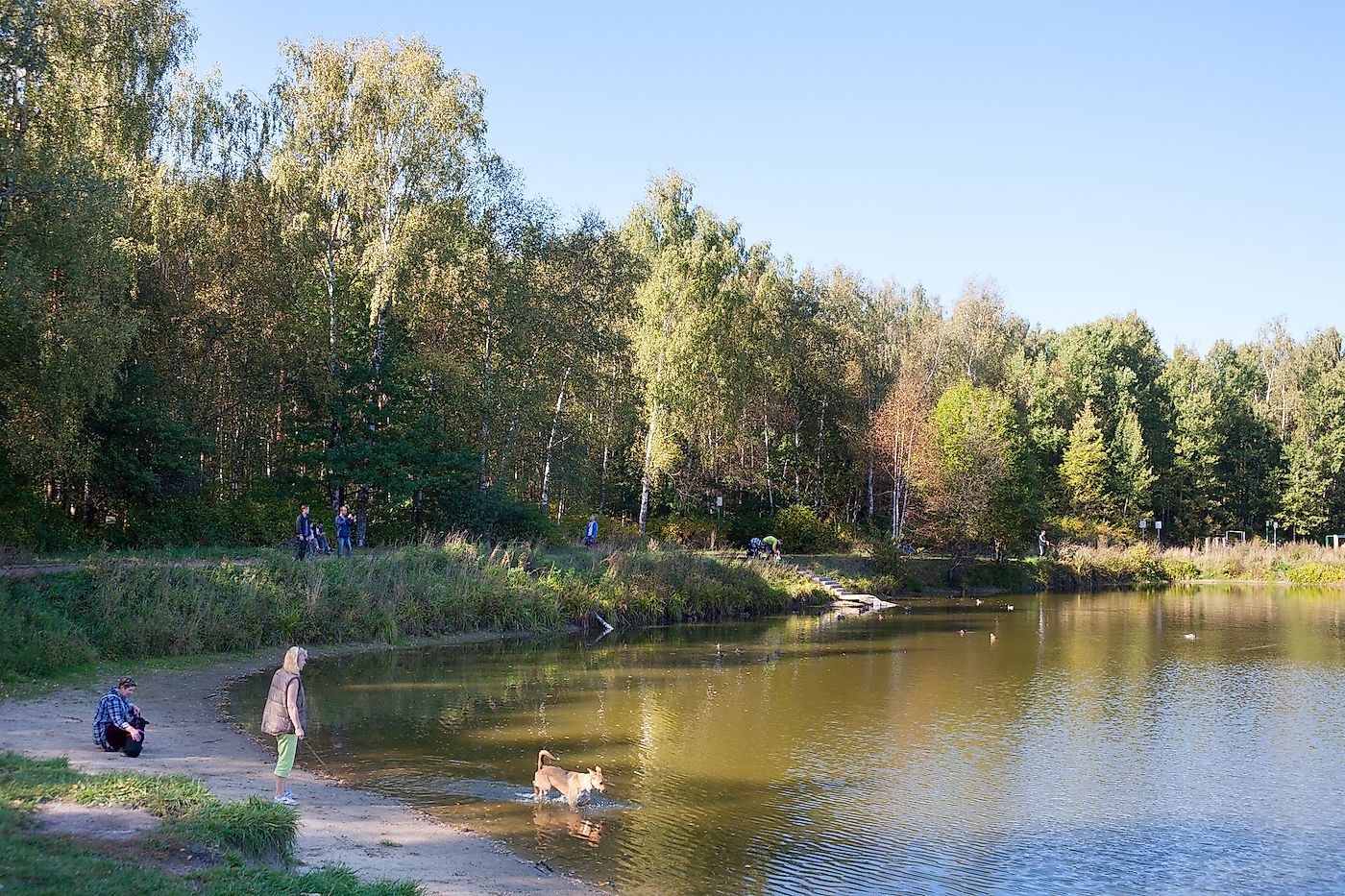 As the world's biggest country, it's not surprising to find Russia on this list of largest urban parks. At 28,664 acres, the park is a popular destination for Muscovites seeking escape from hectic city life. A short metro ride from the city centre, visitors get a glimpse of landscapes designed to reflect Russian geography, from grasslands to glacial lakes, ancient forests to modern bio stations describing the 240 species of animals inside the park. Walking tours and bikes are available, but horseback and winter sleigh rides are among the most popular ways to see the park.
4. McDowell Sonoran Preserve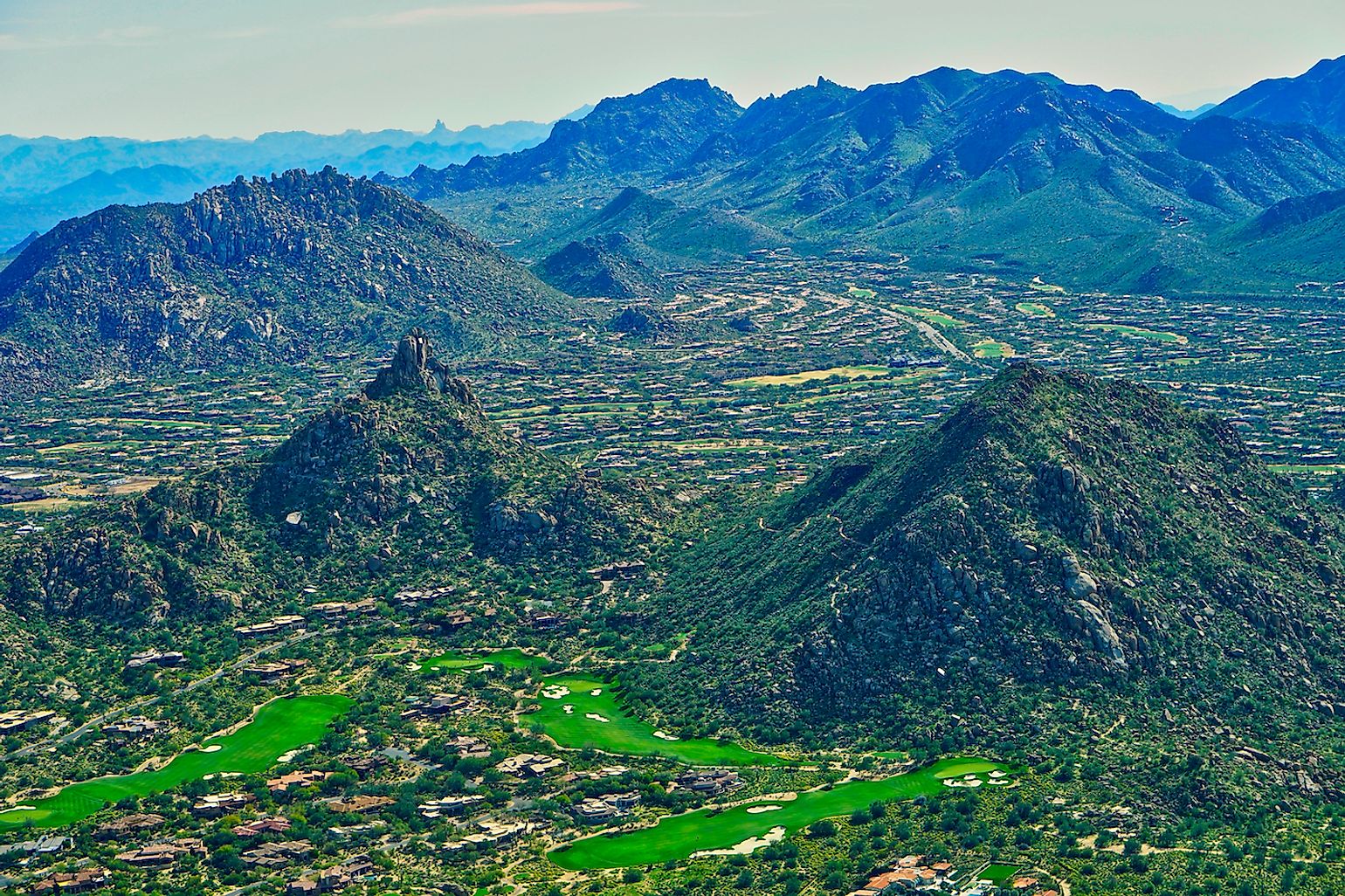 Located in Scottsdale, Arizona, the Preserve offers nearly 30,000 acres of protected desert habitat, and over 180 miles of trails for hiking, horseback riding, running, and cycling  as well as popular spots for mountain biking and rock climbing. Offering visitors one-of-a-kind view of cactus, sagebrush, and red desert sands, be sure to keep your eye out for rattlesnakes and bring extra water as you experience the seventh largest park on this list.
3. Pedra Branca State Park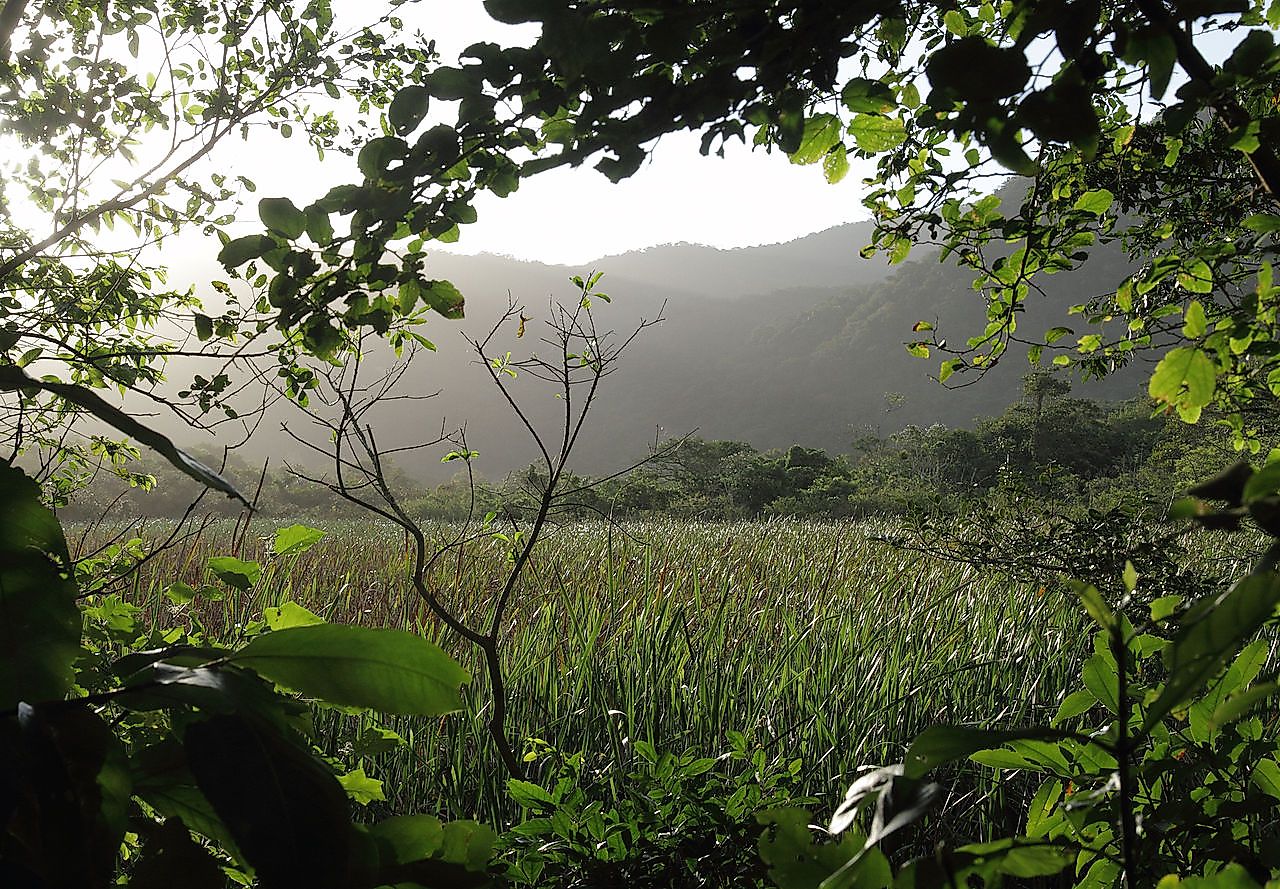 Brazil's Pedra Branca State Park, situated on the outskirts of Rio de Janeiro, Is home to a huge expanse of protected Atlantic Forest, as well as the city's highest point, known as Pico de Pedra Branca. Not only is it a popular attraction for tourists and city dwellers alike, who visit its 17th century churches, waterfalls, trails, and exhibition center, the park also houses an aqueduct which supplies neighbouring boroughs with drinking water.  At 30,626 acres, Pedra Branca is the largest urban park in South America.
2. Table Mountain National Park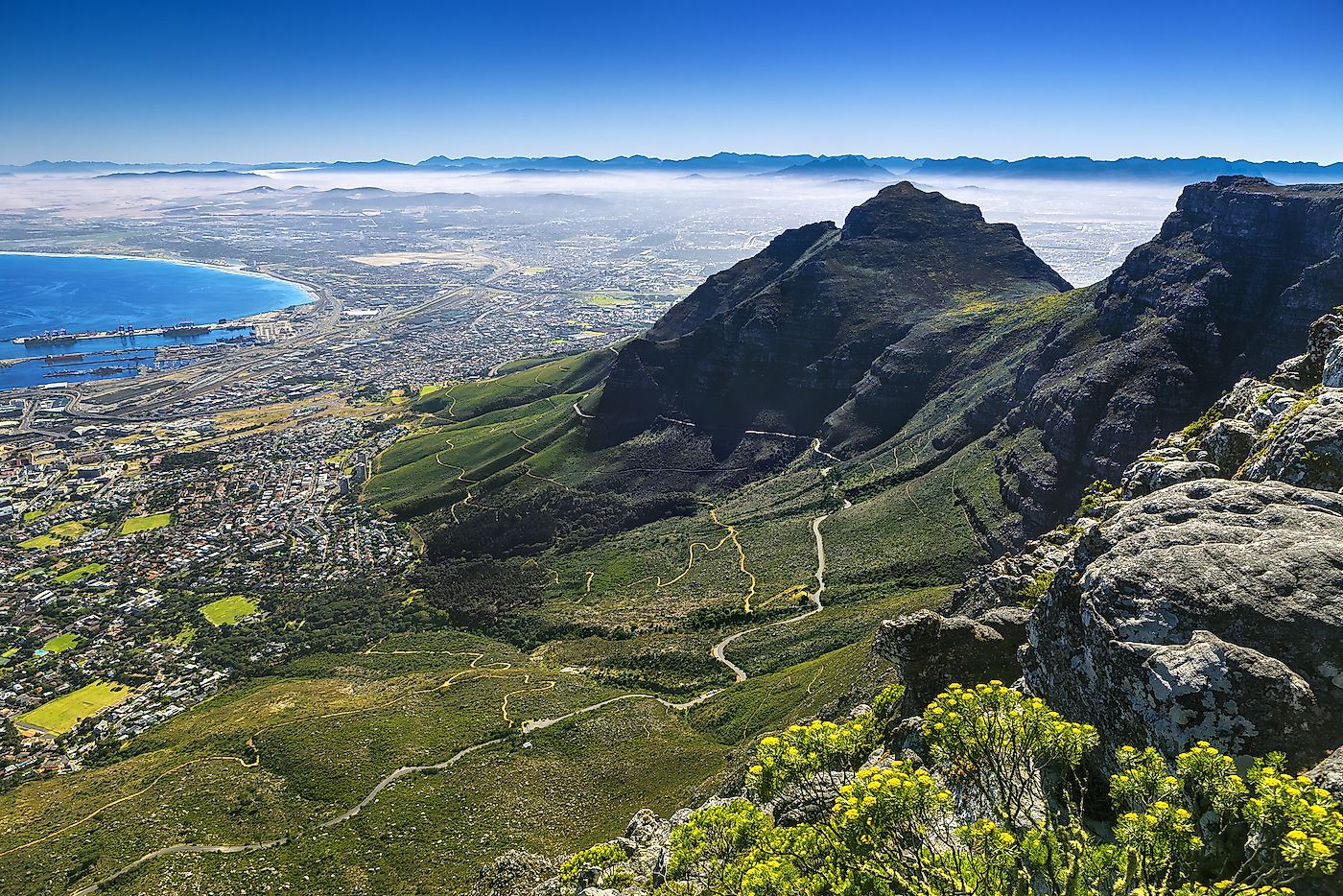 From South America's largest urban park to the largest on the African continent, Cape Town's Table Mountain National Park on the South African coast is a world heritage site. Nearly double the size of most of the parks on this list, at over 50,000 acres, it boasts stunning views of the Cape of Good Hope, Signal Hill and Lions Head, plus Table Mountain itself. The peaks are easily enjoyed by sky gondola, while other attractions such as the Boulders Penguin Colony and Silvermine hiking range ensure this is a park you'll need to visit again in again to take it all in. 
1. Chugach State Park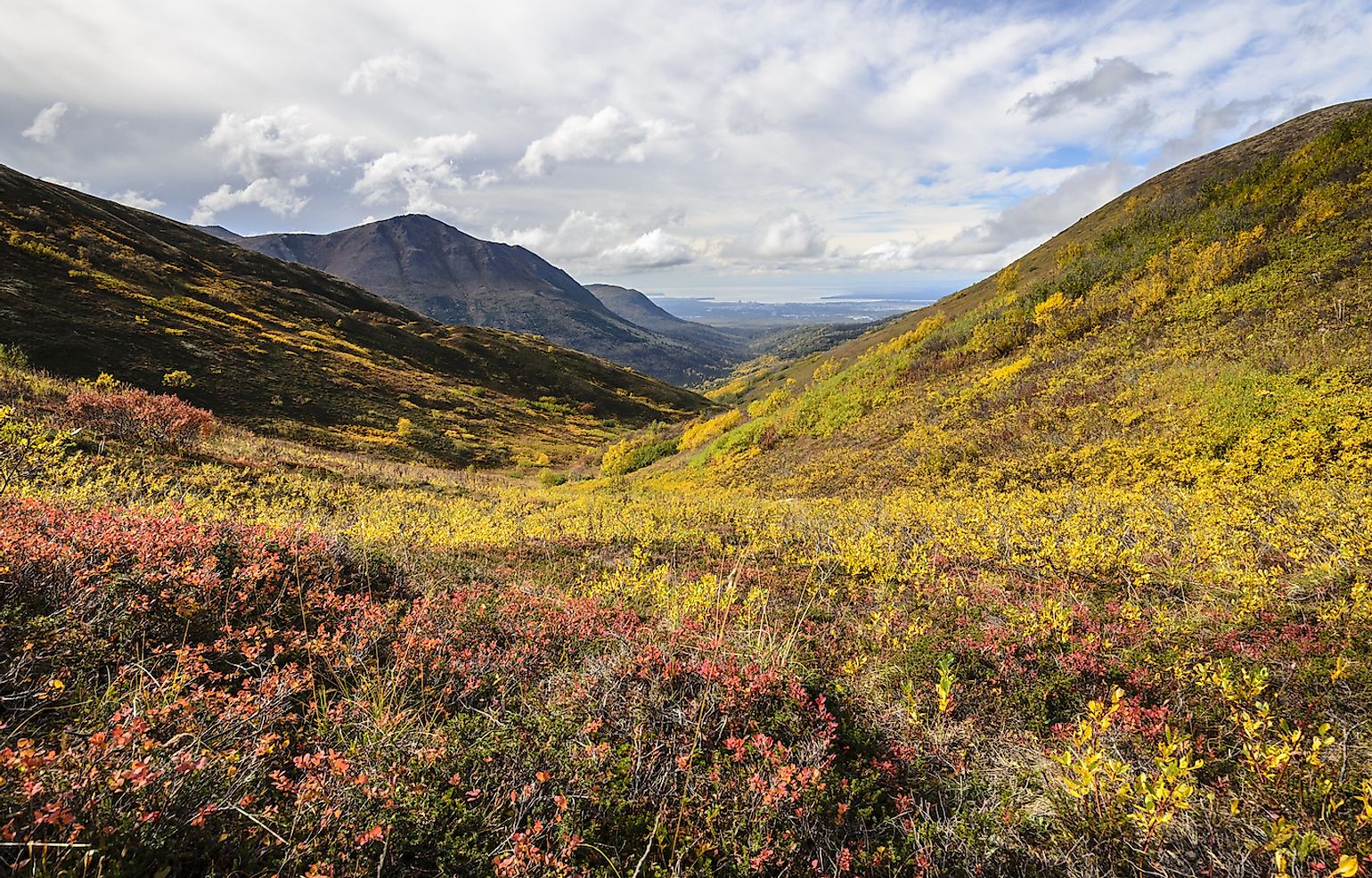 Even if you were to combine the size of all other urban parks on this list, you'd still fall short of the 495,199 acres that make up Alaska's Chugach State Park. Located within the municipality of Anchorage, the park is bordered by three mountain ranges - the Chugach, Alaska, Wrangell Mountains - with views of Prince William Sound on the Gulf of Alaska. Home to ocean coastline, glacial lakes, ice fields and foothills, the park is a haven for wilderness enthusiasts year round.