Economics
10 Largest Companies In The World By Market Cap
Apple, Amazon, Alphabet, and Microsoft are the largest companies in the world by market cap.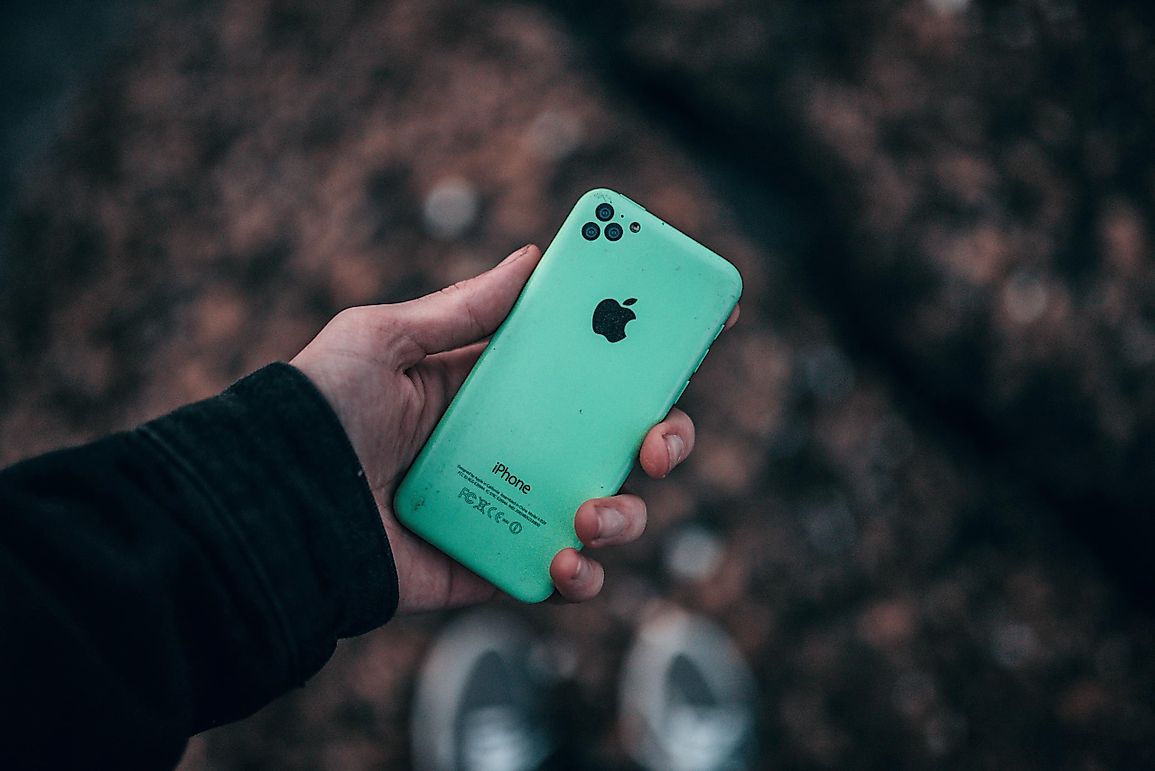 Large companies run the world. They heavily influence economic trends that affect the lives of millions and they can sometimes have power in political and social spheres. Certain corporations can wield so much notoriety that they become household names, emblazoned permanently on the minds of people all around the globe. But even within the world of business, there are some that rise to the top while others fall by the wayside. One way to measure a company's success is by calculating its market cap, which takes the stock price and multiplies it by the total number of shares outstanding. Here are the current 10 largest companies in the world sorted by this measurement scale. 
10. Johnson & Johnson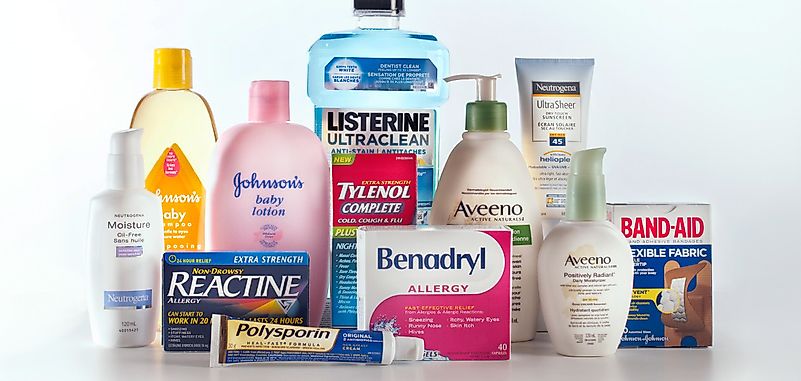 Johnson & Johnson is the first company to start off this list, coming in at a market cap of approximately $324.7 billion. Its most recent stock price closed at $123.16, which along with its daily trading volume of 12,009,046 shares account for its relatively high market cap. This American multinational company has been around for a long time since its founding in 1886. It primarily deals with the development of medical devices, and pharmaceutical and consumer packaged goods. This massive corporation includes some 250 subsidiary companies with operations in sixty countries and products sold in over 175 countries. 
9. Visa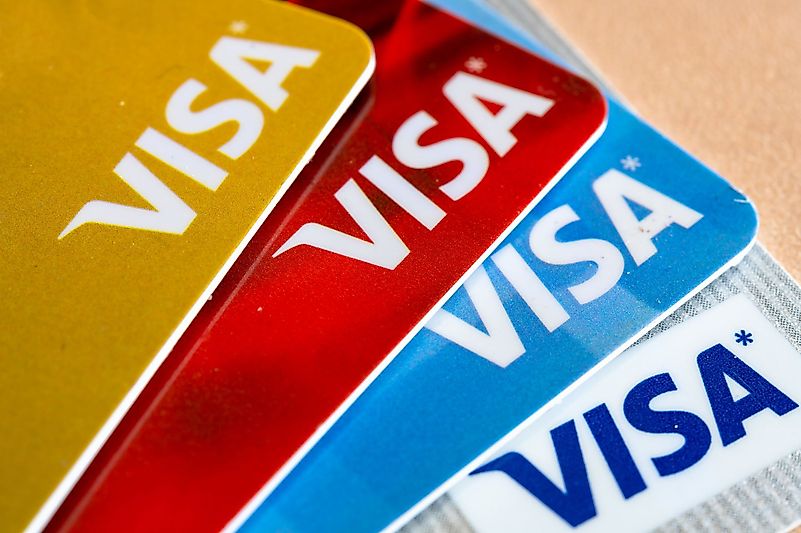 Next on the list is Visa, another American multinational company, headquartered out of Foster City, California. This household name is responsible for most electronic money transfers around the world, mostly through the many Visa-branded credit cards and debit cards that exist in circulation. Interestingly the company does not issue cards directly to its customers, instead providing financial groups with their branded products to distribute to the financial institution's clients. The firm currently has a market cap of $347.1 billion, with a stock price of $161.56 and a total trading volume of 14,919,505 shares.       
8. Tencent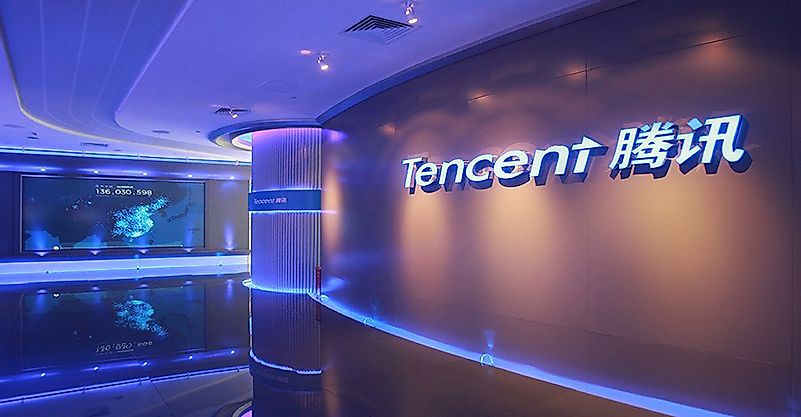 Tencent is the next super corporation on this list, but unlike the previous two is based out of China rather than America. This behemoth of the business world spans an absolutely huge number of industries from videogames to social media. Its services include a social network, music, web portals, e-commerce, mobile games, and Internet services, with each of its individual branches falling in among the world's largest and most successful in their respective categories. It currently boasts a market cap of $360 billion with a stock price of $48.57. 
7. Berkshire Hathaway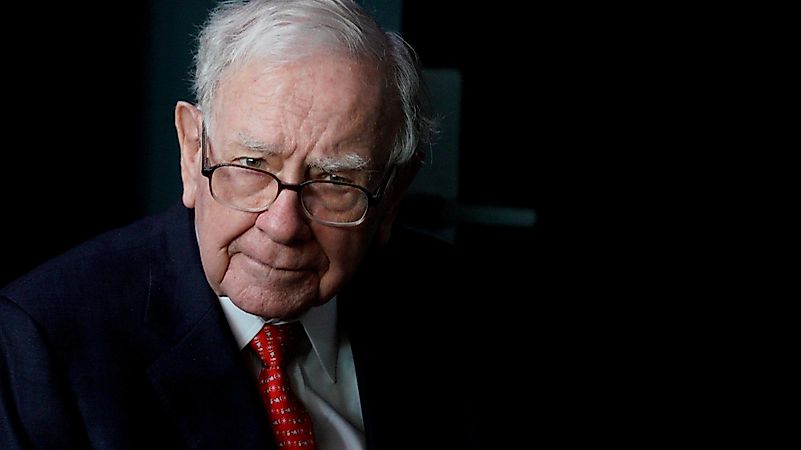 Next on the list of largest companies by market cap is American conglomerate holding company Berkshire Hathaway. The brands that it owns wholly include GEICO, Duracell, Dairy Queen, and Fruit of the Loom to name a few. It also has significantly large minority holdings in other powerhouse businesses like American Express and Apple. And this company is run by the well-known and highly regarded investor Warren Buffett, further adding to its diverse financial reputation and business clout. It has a current market cap of $436.8 billion dollars with its stock trading at $268,126 and a trading volume of 587 shares.   
6. Facebook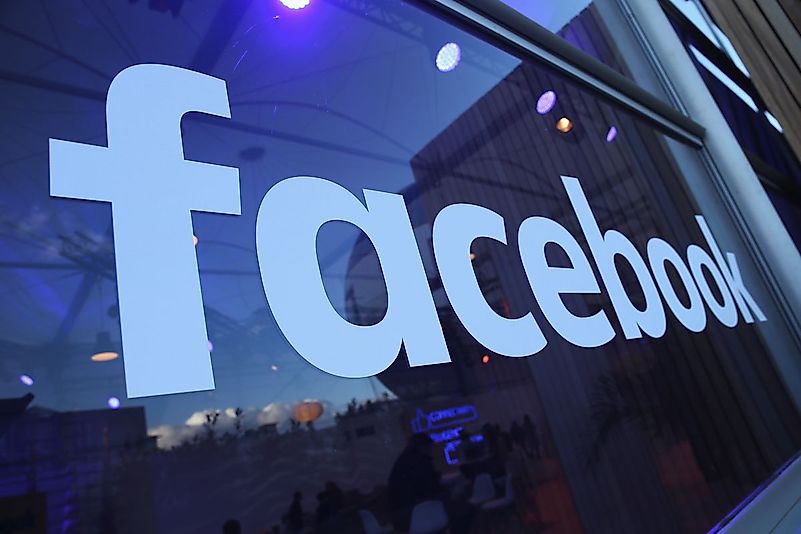 Facebook is a tech giant whose reputation precedes it. As one of the world's most popular social networking websites, it is such a juggernaut that full feature-length films have been made about its creation and its rise. Outside of its main social media focus it offers other products and services like its Facebook Watch and Facebook Portal. It has also previously acquired companies like Instagram, WhatsApp, and Oculus. It is one of the Big Five technology companies - which all appear on this list - and has a market cap of $446.9 billion.   
5. Alibaba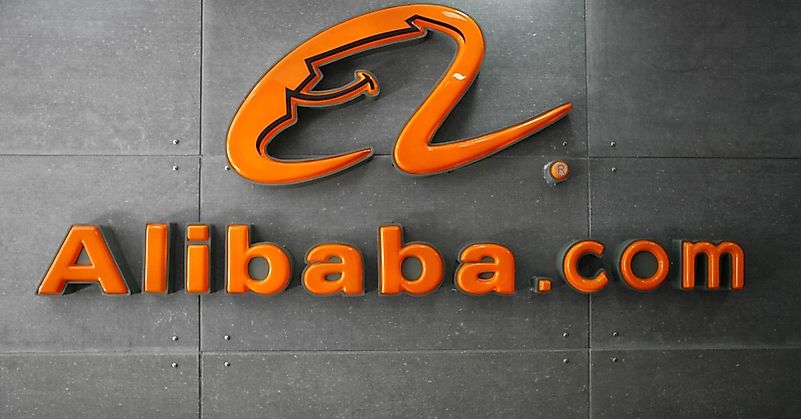 Alibaba is another Chinese company that passes muster to earn its spot on this list. This multinational company, which was founded in 1999, specializes in e-commerce, retail, Internet, and technology. Its web portals enable consumer to consumer, business to consumer, and businesses to business sales. Outside of this, it offers electronic payment services, shopping search engines, cloud computing, and has an array of businesses that operate in different sectors all around the world. It's currently sitting serenely at a market cap of $505.9 billion and a share price of $188.59. 
4. Alphabet
Alphabet is perhaps better known as the company responsible for one of the world's largest search engines, Google. It originally came into existence after a 2015 restructuring of Google, where it became the parent company of Google and various Google subsidiaries. Now it stands as the world's fourth-largest technology company by revenue and is generally considered to be one of the world's most valuable businesses, leaving it in good company on this list. It currently has a market cap of $763.2 billion with a stock price of $1,110.26. 
3. Amazon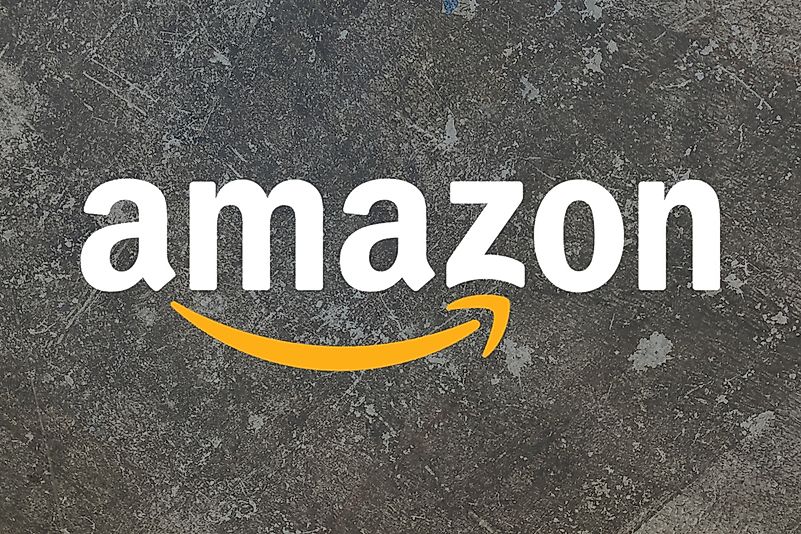 Amazon follows the general trend, coming in as another titan of technology, just like the remaining entries in this list will all be. This world-spanning business is based in Seattle and has a massive 750,000 strong workforce. While it is mainly known for its e-commerce operations, it also has a focus on areas like cloud computing, digital streaming, and even artificial intelligence. The rise of Amazon has had a significant knock-on effect on traditional retailers, as it has disrupted traditional methods of consumption. With all this in mind, it comes in nicely at a market cap of $945.9 billion.   
2. Apple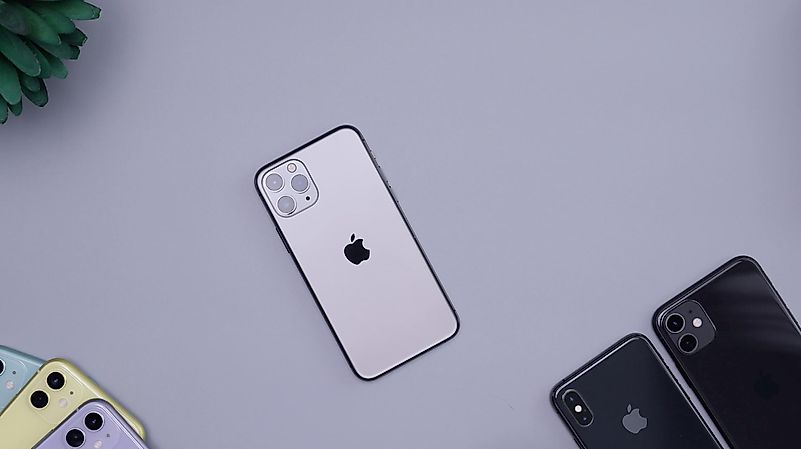 Apple is yet another tech company, placing just shy of the title of the world's largest company by market cap. This corporation is well-known as a leading consumer electronics and computer software provider. Also, well-known is its original founder, the absolute visionary Steve Jobs, who some say was responsible for leading the firm to its massive levels of success. Its services also include a variety of online offerings that are available in addition to its standard brick and mortar stores. The shares currently trade at $247.74 with a market cap of $1,084 billion. 
1. Microsoft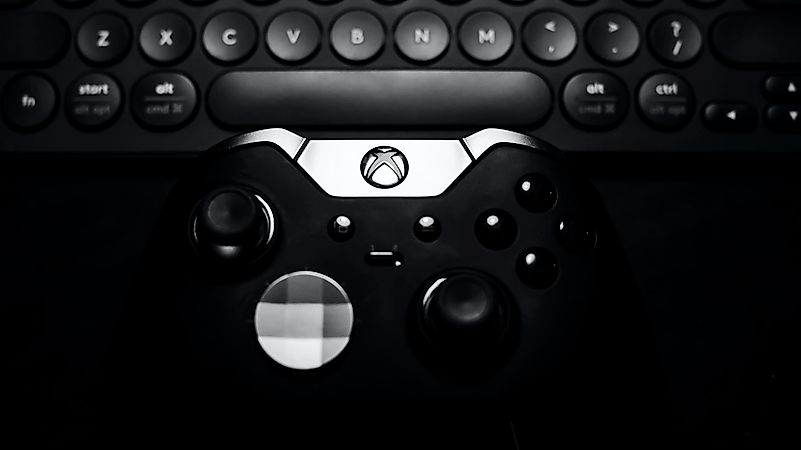 Topping out this list is one of the largest tech corporations of them all, Microsoft. This American company is headquartered out of Washington and its various offerings and products are so ubiquitous that they have all but become household names. These services include computer software, consumer electronics, and even video game consoles - though these technically fall under its hardware umbrella. Bill Gates is yet another recognizable name to come out of this company, as he is widely known as the founder of Microsoft. This business has a current market cap of $1,138.6 billion.  
About the Author
Alice Chen is a freelance writer based out of the Toronto area. She's written for community newspapers, magazines, and websites, all the while enjoying every second of it. Now, she's on the path to honing her skills further and seeing where her writing can take her. 
This page was last updated on April 22, 2020.
Citations
Your MLA Citation
Your APA Citation
Your Chicago Citation
Your Harvard Citation
Remember to italicize the title of this article in your Harvard citation.