How to
10 Jobs You Can Do From The Comfort Of Your Home
If you are one of those who recently lost a job and can't venture out to find another one because of a lockdown, don't fret, we've listed down jobs you can apply to and do from the comfort of your home.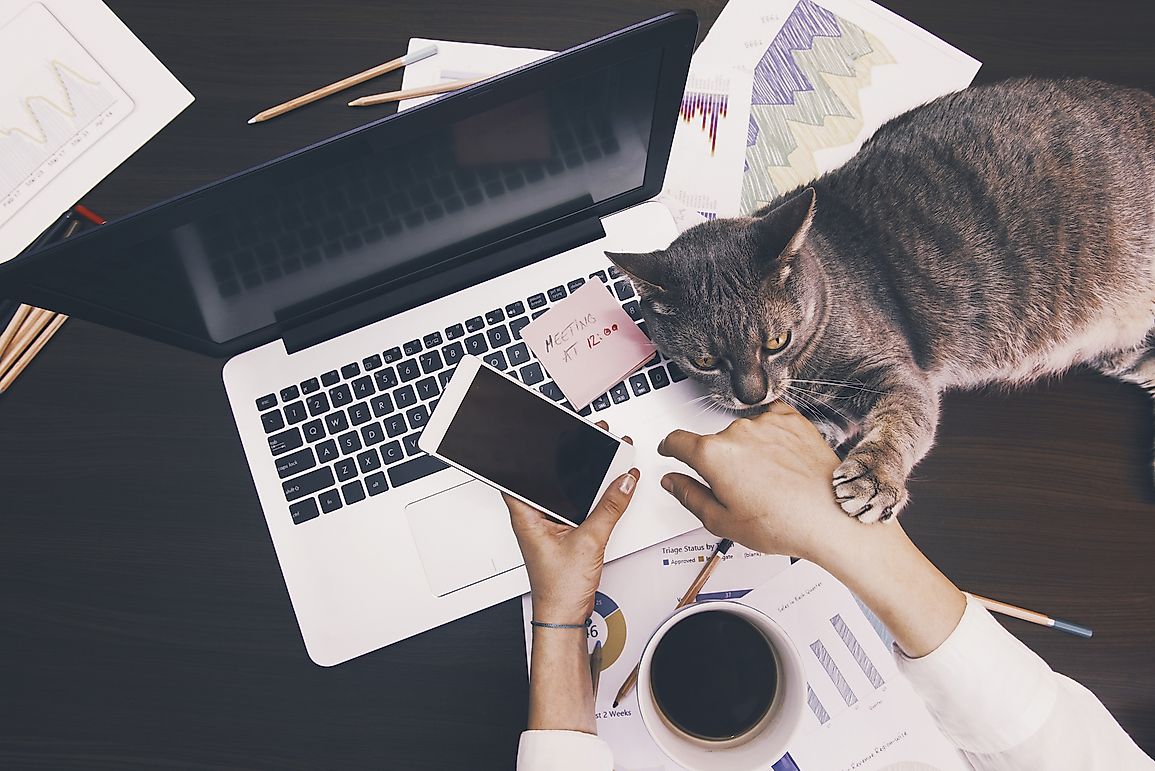 Sadly, the spread of coronavirus isn't just wreaking havoc on people's health, it's drastically affecting our economy as well. So much so that many companies are forced to lay-off employees. Many economic experts believe coronavirus layoffs are just starting, and we'll see more businesses close as the virus rages on. If you are one of those who recently lost a job and can't venture out to find another one because of a lockdown, don't fret, we've listed down jobs you can apply to and do from the comfort of your home. Some of these jobs pay so well, some people who do them even find themselves earning more from home. You just need to roll with the punches, find creative ways to earn money while at home and manage your time well.
10. Customer Support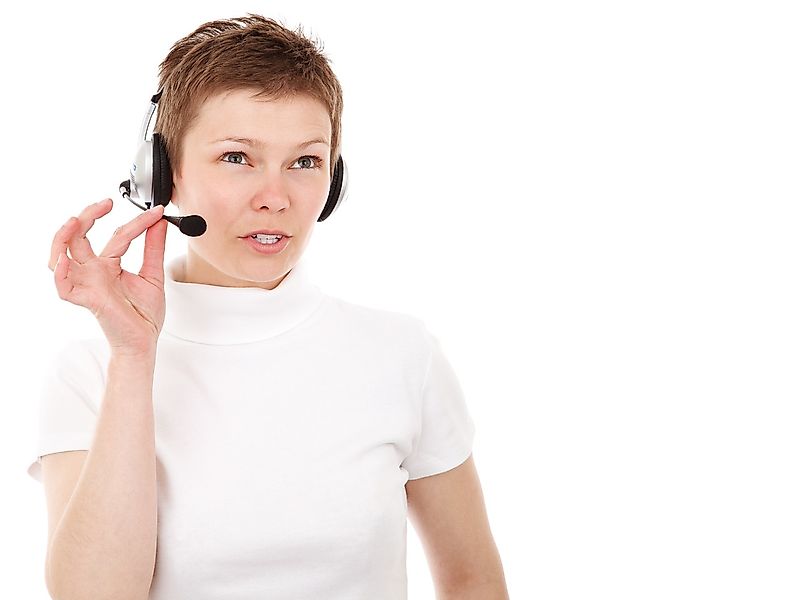 If you've got a knack for solving problems and troubleshooting issues this one could be a good option for you. Those who consider themselves 'people person' enjoy this kind of job, because it entails talking to people the whole day and solving problems and issues for them. Many companies hire customer support agents who are allowed to work remotely. Some take calls, others answer customer concerns via email. You might need a bit of patience, understanding, and a whole lot of empathy though since you'll be dealing with people's problems and some of them are already stressed (with the problem) even before calling for support.
9. Social Media Manager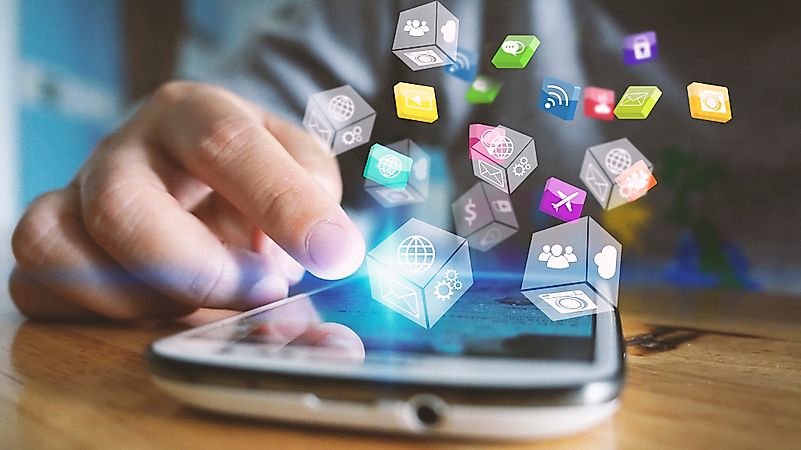 Yes, people get paid to be on social media. This is best for people who are social media savvy, those who know how to grow an online audience and build a community. Social media managers help build, manage, and maintain companies' official pages. They may be tasked with writing short social media copy, source images, and other visuals, and respond to queries of clients sent via social media messaging apps. Many of them monitor audience growth by studying the pages' insights and then craft an effective social media strategy based on the reports from insights. All these can be done at home, you can even schedule posts on the pages you manage which will allow you to take on any other jobs in this list so you can earn more.
8. Editing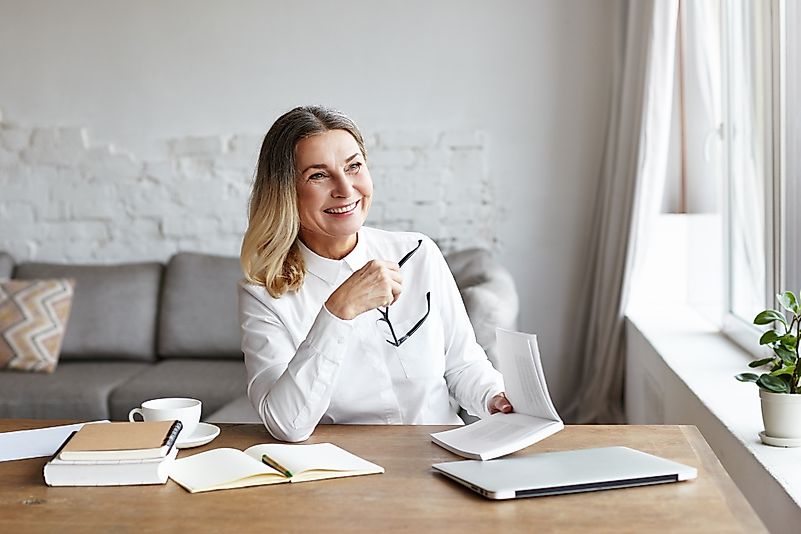 Many websites and companies need the help of editors to polish, copy, edit or proofread text. If you are good with words and have impeccable grammar this is something you can do from the comfort of your home too. Many editors who work from home earn a fixed salary, others get paid per project, or per article they edit. The payment will all depend on your agreement with the client. There are also applications and software you can use to help review text for errors to make your job easier.
7. Writing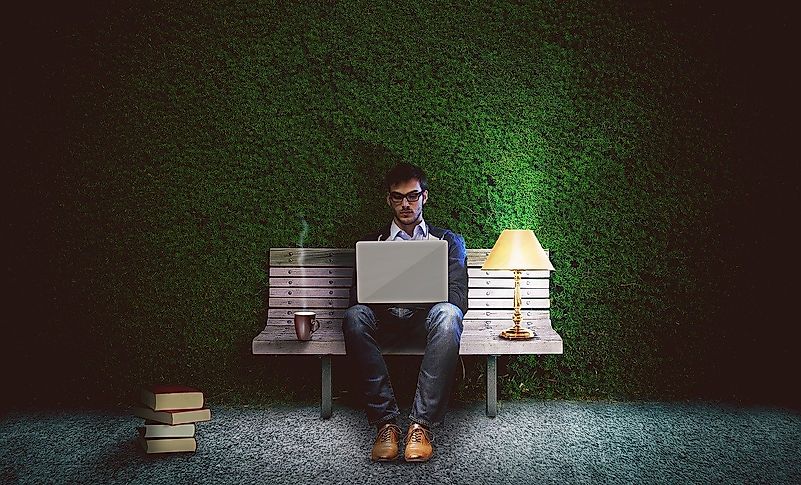 There has been an abundance of available writing jobs because people are becoming more dependent on digital media in the last couple of years. With more websites and media portals offering information, there's also been a demand for people who can write articles, press releases, or any form of digital copy. Others write articles for online magazines, while some write copy for websites and other digital platforms like mobile applications. Many writers do this from home and earn a full-time income, others get paid per project or per word depending on the agreement with the client.
6. Business Analyst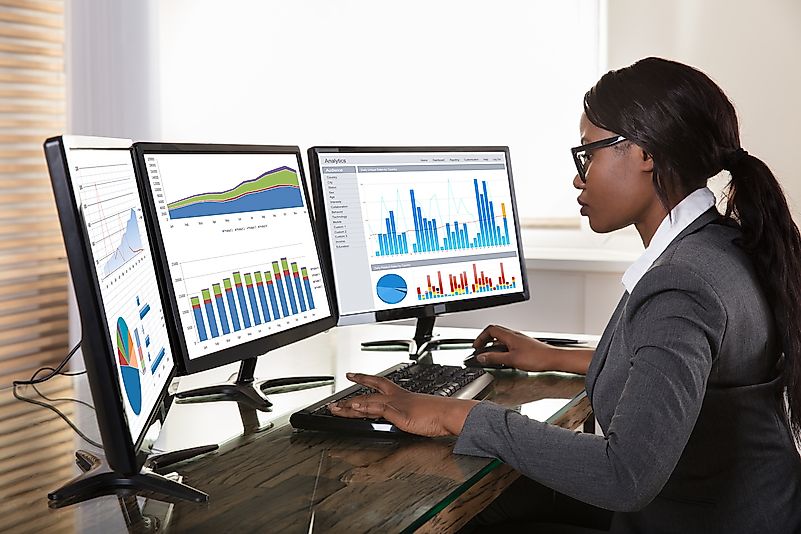 There are different types of analyst jobs depending on the industry but most of them can be done from home. Some work as analysts for companies in real estate, marketing, telecommunications, healthcare, or recruitment among others. An analyst is tasked with managing and studying data that impacts a business and producing reports to be presented to the company. Along with the report they also provide recommendations or solutions based on their analysis. Some may also be tasked with analyzing business processes to check the effectiveness of a product or productivity of staff.
5. Online Language Teacher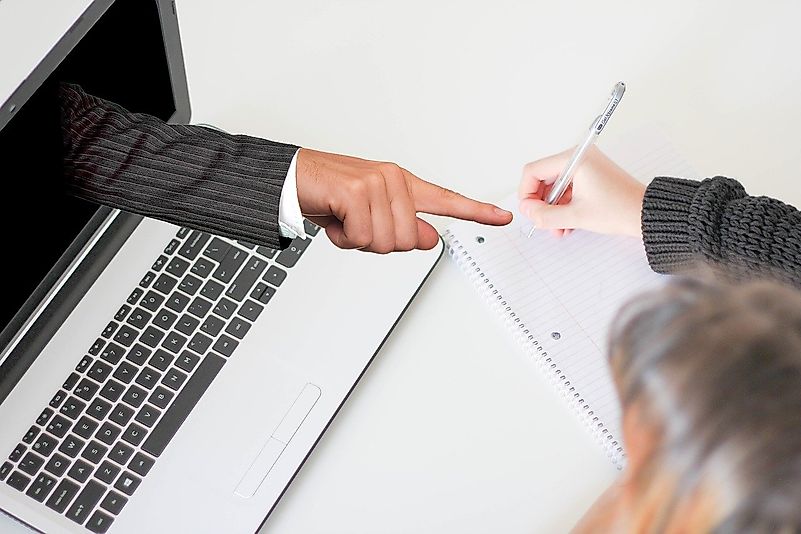 Some companies offer lessons for students overseas especially those who like to learn English. Online English teachers can help kids learn from home, as long as they have access to stable wifi, a laptop, headphones, and a microphone. They also need to have a room dedicated to conducting lessons, it must be quiet and well lit. Lessons are conducted via video calls. Most online language teachers are tasked with teaching students how to converse in English, after the lesson they are supposed to produce a report that is more like a review and recommendation for the students. They get paid per hour.
4. Virtual Assistants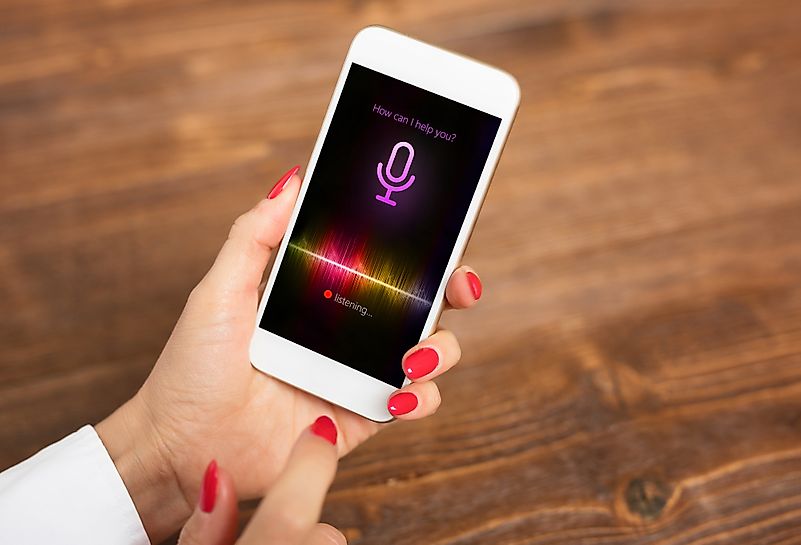 Virtual assistants help businesses, entrepreneurs and other people by performing administrative tasks for them. Tasks can range from answering calls and emails to managing calendars and appointments. They can also prepare reports, plan events, manage social media and websites, or conduct research. It's basically being an executive assistant who does work remotely. Many of them get paid per hour and use a few software to perform their tasks. You need to be very organized and a good multi-tasker to thrive as a virtual assistant. Employers also look for someone dependable and trustworthy.
3. Data Entry Jobs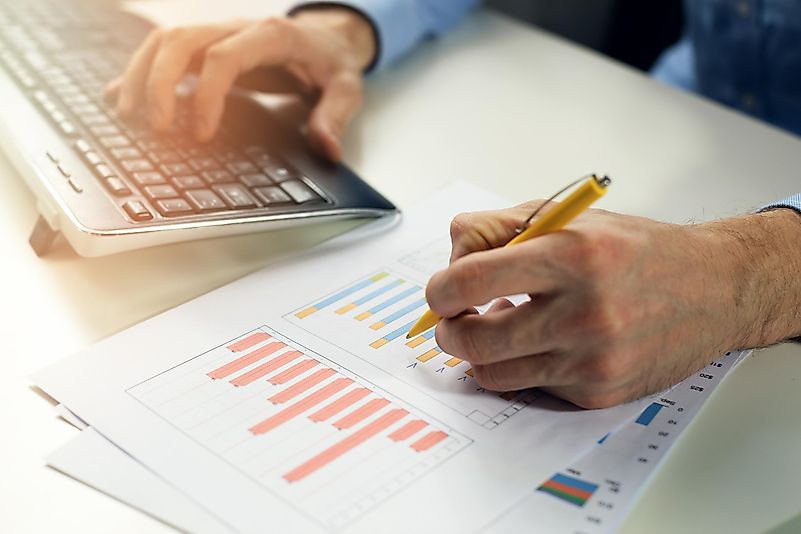 A data entry clerk is responsible for inputting data into a system or a computer. Their main task is to input alphabetic, numeric, or symbolic data into a database.  Others are also required to edit and verify data before they input. Data may come from handwritten documents or audio files. These jobs have been around for a while ever since people started using computers. You can get paid per hour or a set rate depending on the agreement with an employer. Most companies would only require that you know how to operate hardware, any software that they use to keep and maintain files, and have basic reading and writing skills to get hired.
2. Website Developer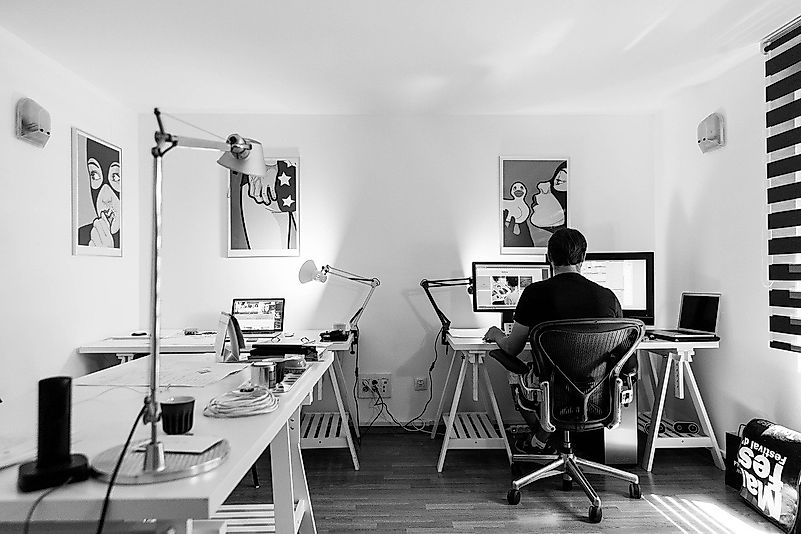 Web developers create, design, and sometimes maintain websites and web applications. Web developers should know how to code using programming languages such as HTML, XML, PHP, or JavaScript to build websites and add features depending on the needs of the client. They also integrate graphics, audio, and video to the websites. Some companies have in-house web developers while others hire freelance web developers who they pay on a per-project basis.  Aside from knowing programming languages, they need to know the concepts of web design to be able to create visually appealing designs.
1. Graphic Designer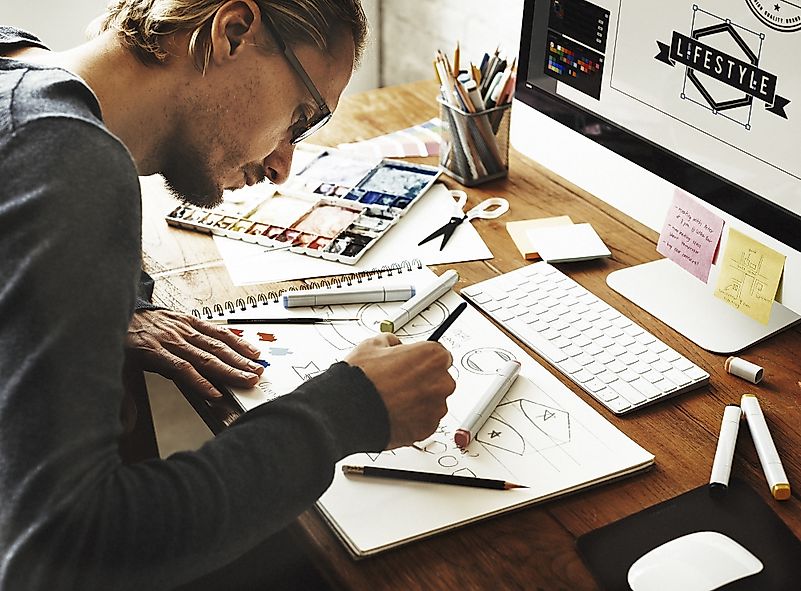 Graphic designers create visuals or collaterals for clients using computer software like Adobe Photoshop, InDesign, Illustrator, as well as other web applications. They produce posters, banners, create logos, design diagrams for presentations, or graphics for websites, articles, and social media pages. They use visuals through font, color, and shapes to convey a message. Freelance graphic designers work closely with a client and design projects based on the specifications of the project. They edit and polish graphics until the client is happy with the output. Freelance graphic designers manage their own workload and timeline. They usually get paid per project.
About the Author
Loraine Balita-Centeno is a Toronto-based writer, editor, and digital media manager who's been working for magazines, newspapers, and media sites for 15 years. Her work has been published in magazines like Cosmopolitan Magazine, Smart Parenting, Good Housekeeping, Dubai-based Illustrado Magazine, and Canadian news media site The Post Millennial among others.
This page was last updated on March 25, 2020.

By

Loraine Balita-Centeno
Citations
Your MLA Citation
Your APA Citation
Your Chicago Citation
Your Harvard Citation
Remember to italicize the title of this article in your Harvard citation.