Travel
10 Honeymoon Destinations That All Newlyweds Should Consider
Relax after your big day at one of these beautiful honeymoon destinations.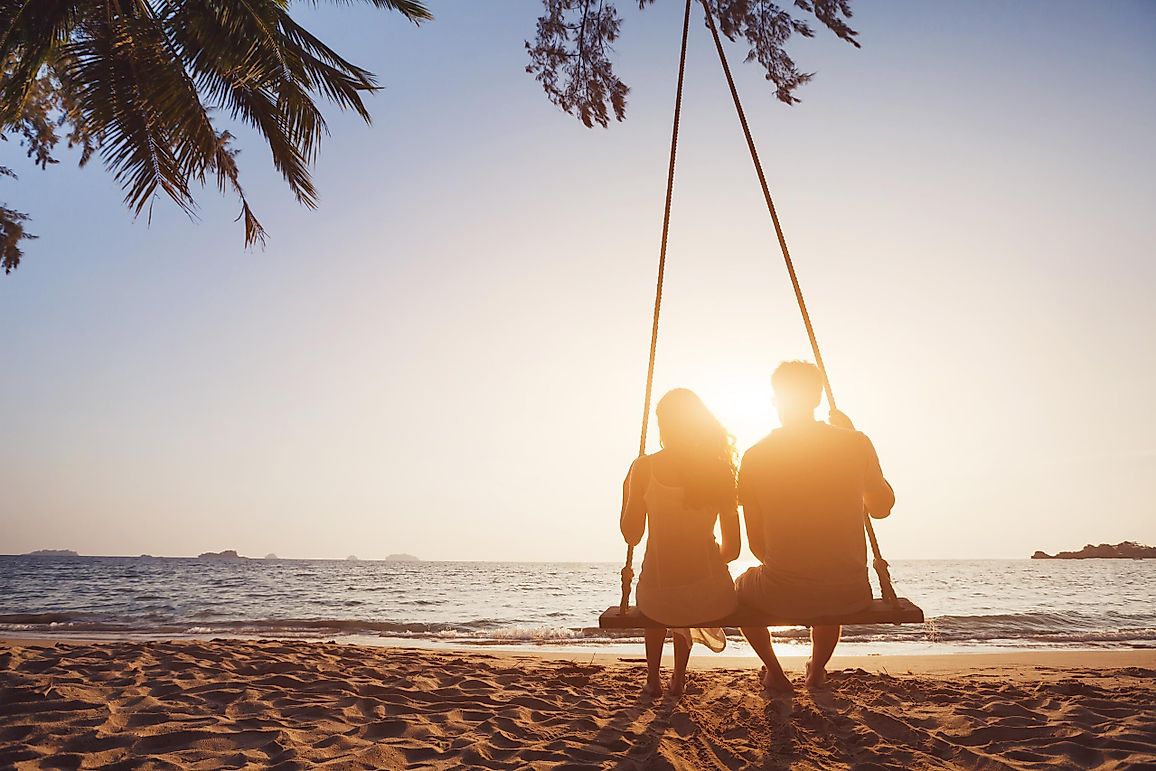 Your honeymoon is special. It is the start of your beautiful new life together as a couple!
After all the work, and sometimes stress, of planning for your big wedding day, the honeymoon destination you choose is important. Your honeymoon is the time where you can relax and enjoy a romantic time together.
You can choose a honeymoon destination that fits your personalities and life style. Here are some suggestions to consider.
10. Paris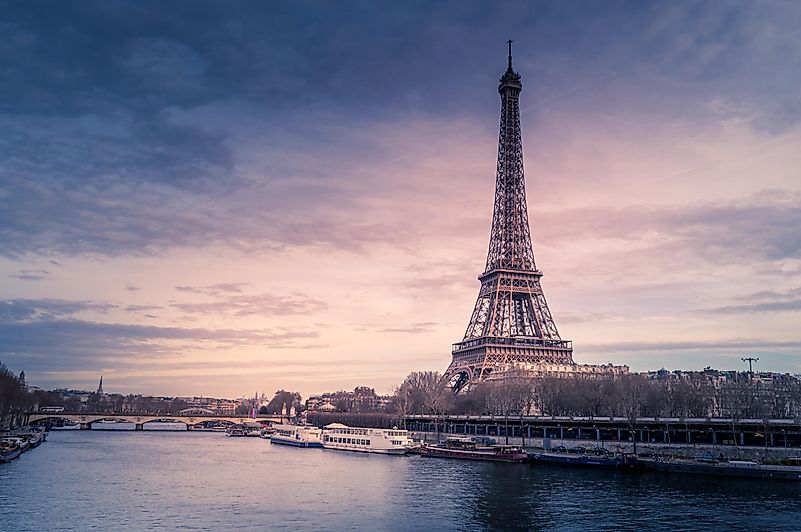 Paris is a classic honeymoon destination. It is known for its romantic atmosphere.
If your honeymoon is your first time in Paris then, of course, you want to see the famous landmarks like the Eiffel Tower. It would be nice to get your photo taken in front of this iconic landmark. You will have a honeymoon memory to cherish.
And of course, you want to walk down the Champs Elysees Avenue and see the Arc de Triomphe. Visit the famous patisserie "Laduree" on this street. Open since 1862, this tearoom made the first macaroons. You can people watch and see all the Parisians and tourists from all over the world enjoying the "City of Light."
There are lots of other places where you can wander the neighborhoods shopping, eating and enjoying the sights. Rue de Rivoli is a well-known street with little shops and cafes. Le Bon Marche is a famous department store with everything including lots of gourmet food.
In the evening you may want to take a romantic cruise on the river Seine. You can go on a late-night dinner cruise in an all-glass boat. You will see many of the 30 bridges along the Seine river. The Pont des Art bridge, where lovers used to put a padlock on the bridge and throw away the key to symbolize everlasting love, is a unique landmark.
9. Niagara Falls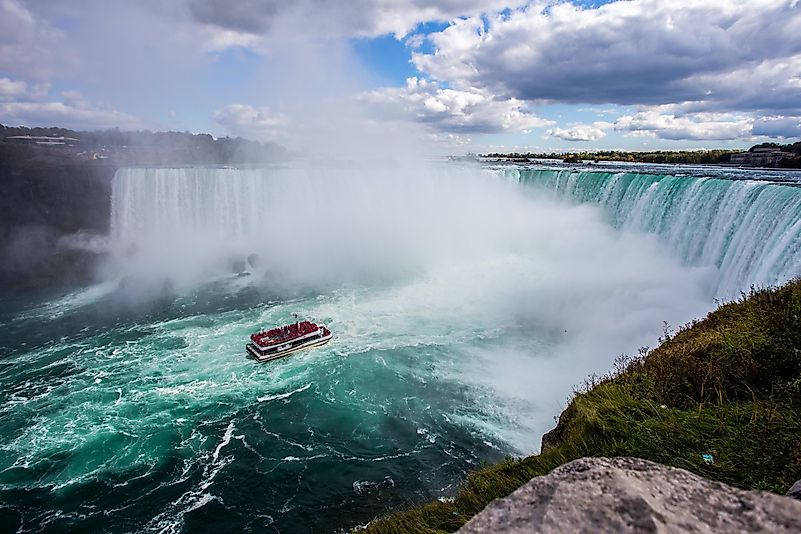 Niagara Falls is another classic honeymoon destination. Against the backdrop of the falls, you can enjoy a relaxing time. The falls have been around forever but they are a natural wonder of the world. This destination was known as "The Honeymoon Capital of the World" since the early 1900s.
No hustle and bustle, this is just a nice small city to relax in. Bicycle along the paths near the falls. Walk along the trails of the Niagara State Park, visit a winery as there are many in the area. Hiking the Niagara Gorge trail system, kayaking along the Niagara River, you can enjoy the outdoors together.
There are some nice restaurants you can enjoy after your busy days. Top of the Falls Restaurant has a great view of the falls when dining
8. Fiji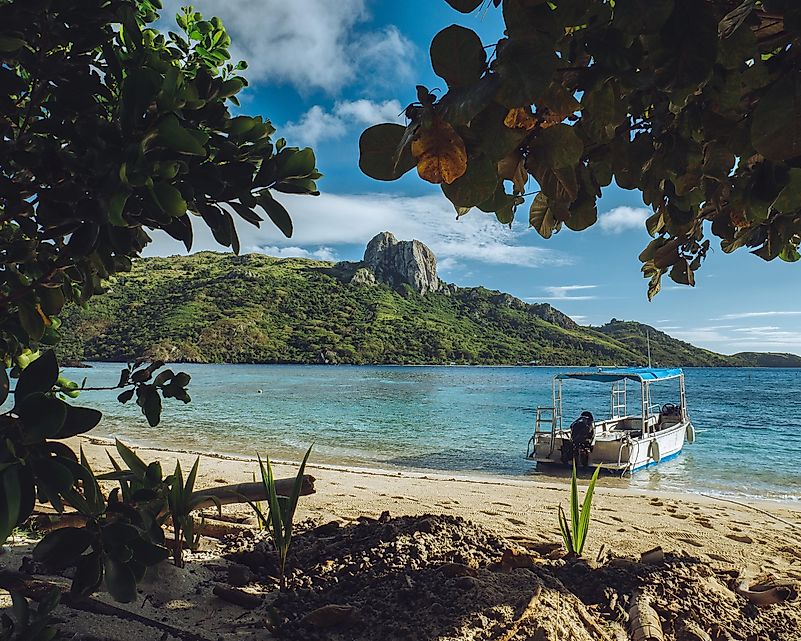 Fiji is an exotic location halfway around the world! As a honeymoon destination, it is the ultimate South Pacific paradise. Go to the beach and amid the turquoise blue waters and palm trees, relax every day. Watch the beautiful romantic sunsets every evening.
You will fly into Fiji arriving at the Nadi International airport. You can choose a resort where you will be pampered. There are a few to pick from and some have private beachfront villas. Swimming, snorkeling, a leisurely time is waiting for you.
You may be near the Vuda Point Yacht marina and close to Viseisei village. This is Fiji's legendary first settlement. In 1500 BC the first settlers arrived in Fiji on the beach here. You can tour the first village and see how they lived in this original Garden of Eden. 
You can also tour the Garden of the Sleeping Giant nearby. It is a beautiful lush garden with over 2000 varieties of orchids. You and your love can stroll along the boardwalks in this fantasy garden and explore the rainforest. Fiji will hold a special place in your heart.
7. New York City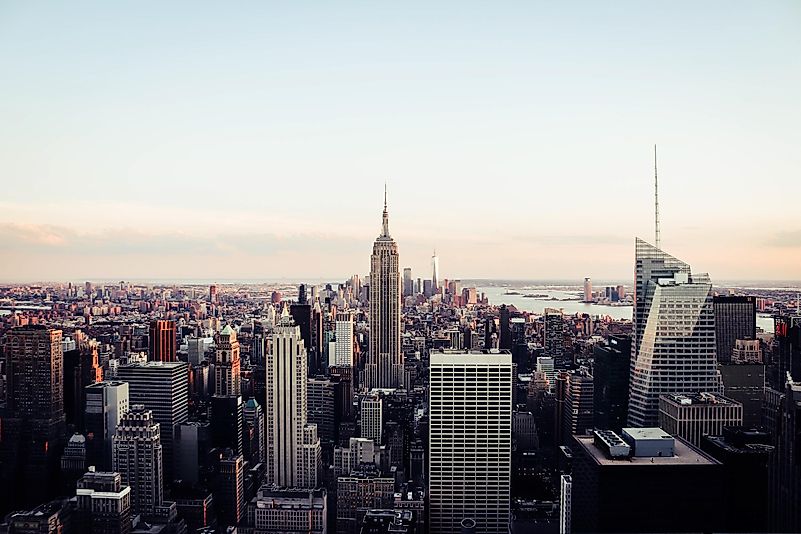 New York City is a classic destination for honeymooners from all over the world. Seeing Times Square for the first time on your honeymoon is amazing! Shopping in Soho, taking the ferry across to Ellis Island to see the Statue of Liberty up close, you can have an awesome honeymoon no matter what you do in New York City. A honeymoon is great in New York City any time of the year. 
Maybe you want to go see a play on Broadway. You must walk through Central Park at least once. Or you can rent bikes and explore Central Park at your leisure. There is a famous restaurant in Central Park, "Tavern on the Green", where you can dine.
Top of the Rock, an observatory at the top of the Rockefeller Center, is not to be missed. If you go just before sunset you will get a fantastic view of the New York City skyline.
6. Quebec City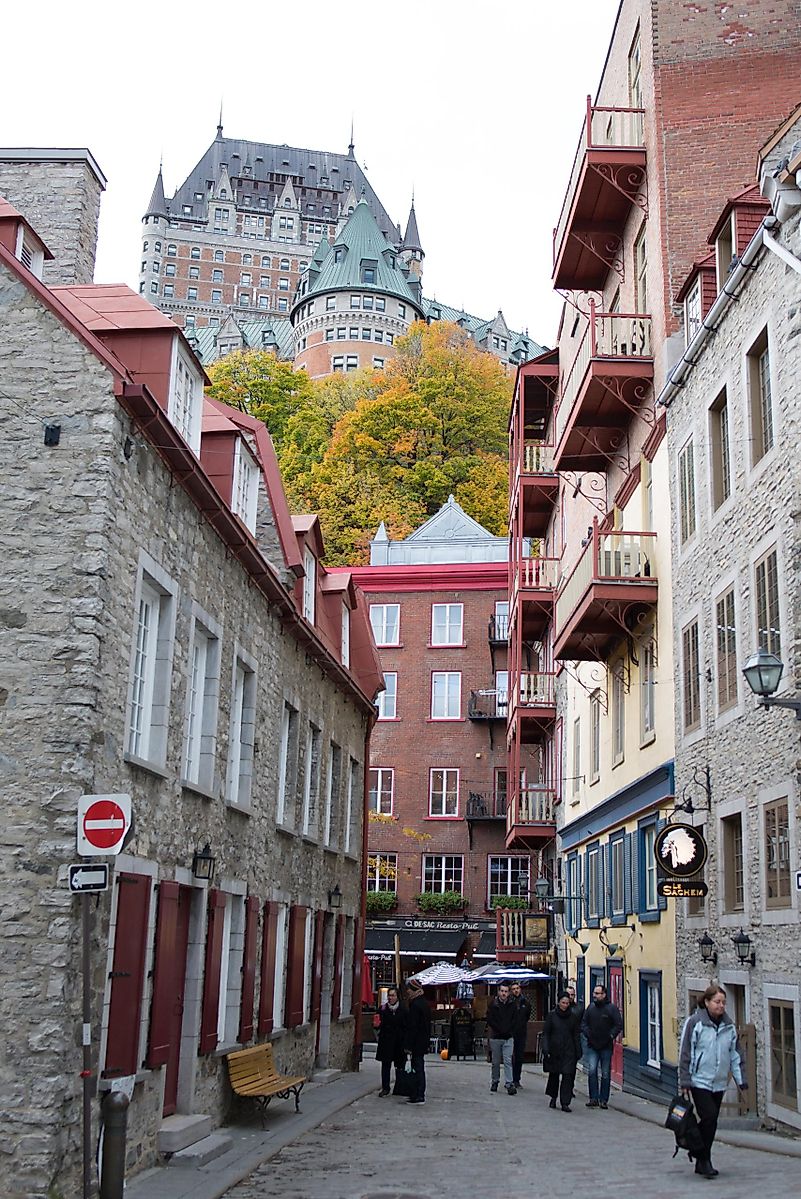 A romantic choice for your honeymoon is Quebec City. It is the only walled city in North America north of Mexico. When you enter the city through an archway in the stone walls and see the horse-drawn carriages (wearing diapers for clean streets) going over the cobblestone streets, you will feel like you are in France. 
Standing at the top of the Dufferin Terrace overlooking the St. Lawrence River, you will enjoy a romantic, heavenly spot. Stay at the famous Chateau Frontenac which looks like a castle with its turrets rising above the city. There are many great restaurants from fine French dining to simple but delicious food. 
It is best to walk everywhere from the top called Upper Town, overlooking the river, to Lower Town on the lower level beside the river. Everywhere there are little boutique type shops with artisan products. You can have a relaxed honeymoon exploring this romantic city together.
5. Seattle to British Columbia by Train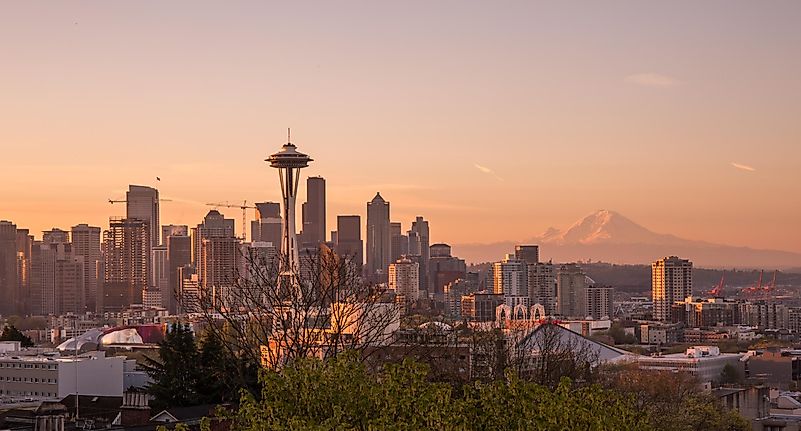 You can honeymoon on a luxury train called the Rocky Mountaineer. It is not just a train, it is a full luxury experience through some of the most spectacular scenery in the world! You will ride through the Rocky Mountains in a glass-domed coach by day. You will be served delicious gourmet meals and alcoholic beverages (champagne for breakfast if you wish) and while you gaze in wonder at the beautiful scenery all around you, you will learn about the early pioneers and how they tamed this wilderness. 
You may see moose and bears and eagles. You can stand on the outdoor viewing platform close to nature, or sit way up in the luxury leather seats in the dome car. Along the coast, you may get a chance to see whales depending on the season.
At night you will stay in handpicked luxury hotels and lodges. Your honeymoon will be a luxury, stress-free time in your life, a train trip you won't regret.
4. St Lucia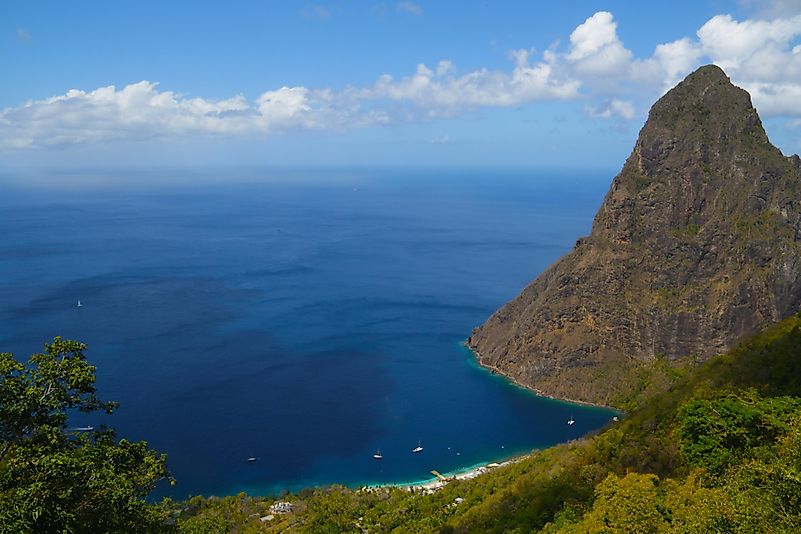 St Lucia is known as a romantic island destination for honeymooners. Lush and tropical it has two twin mountains at its center called The Pitons. There are many resorts where honeymooners can be pampered with first-class service and spa treatments. They can also enjoy the beautiful beaches and perfect weather. Nothing to do but relax and enjoy one another. A perfect paradise!
3. Arizona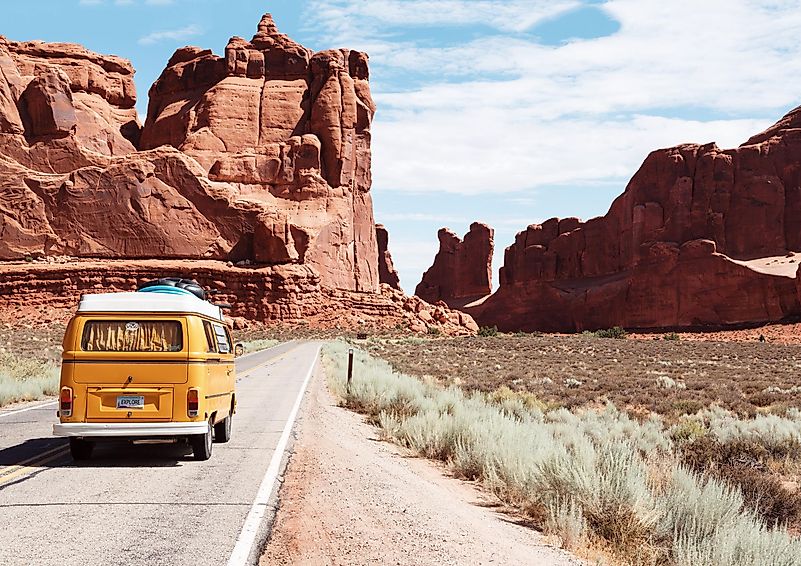 If you like the outdoors and spectacular scenery then Arizona would be a great place to honeymoon. You could start from Scottsdale and stay at a nice luxury resort in the Valley of the Sun. On your honeymoon, you could hike up Camelback Mountain, go horseback riding. You are in the Sonoran Desert so you could rock climb at Pinnacle Peak Park or have a balloon adventure over the heights of the desert. There will be a candlelight dinner where you land. How romantic is that!
2. Bahamas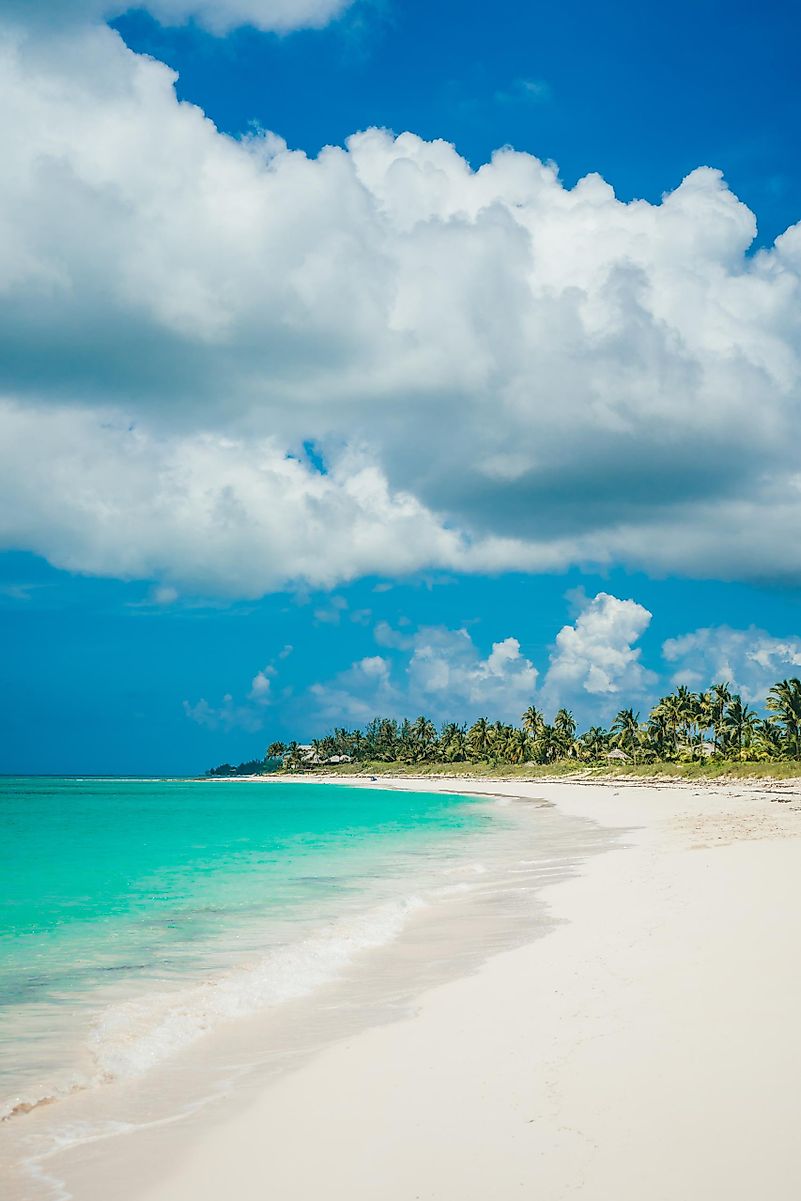 The Bahamas in the West Indies are a group of islands known for their perfect white sand beaches. The perfect mix of azure sea and powder white sand make a great honeymoon destination. Get away from the world and just be alone, the two of you in a blissful setting.
1. Venice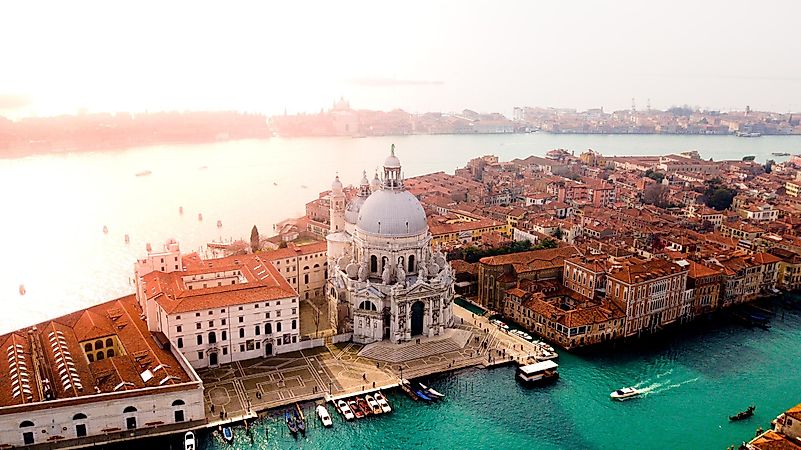 Venice is the perfect choice for your honeymoon! Riding in a gondala with your love, while being serenadaded by the gondolier is one of the best romantic experiences you will ever have! Walking around the grand piazza, Piazza San Marco, in Venice and stopping to shop for jewelry or one of the famous Venetian masques  to take home, the old world architecture and glamour is exciting. This is as romantic a honeymoon as you could ever hope for.
About the Author
Elizabeth Lariviere is a freelance writer who loves to tell stories about the world around us, past, present and future. Her media background and inquisitive nature make her "need" to know about the people and events that impact our lives today.She believes the world is a beautiful place.
This page was last updated on April 11, 2020.
Citations
Your MLA Citation
Your APA Citation
Your Chicago Citation
Your Harvard Citation
Remember to italicize the title of this article in your Harvard citation.