Society
10 Foods To Boost Your Immune System
Foods like green tea, garlic, and ginger are powerful immune system boosters.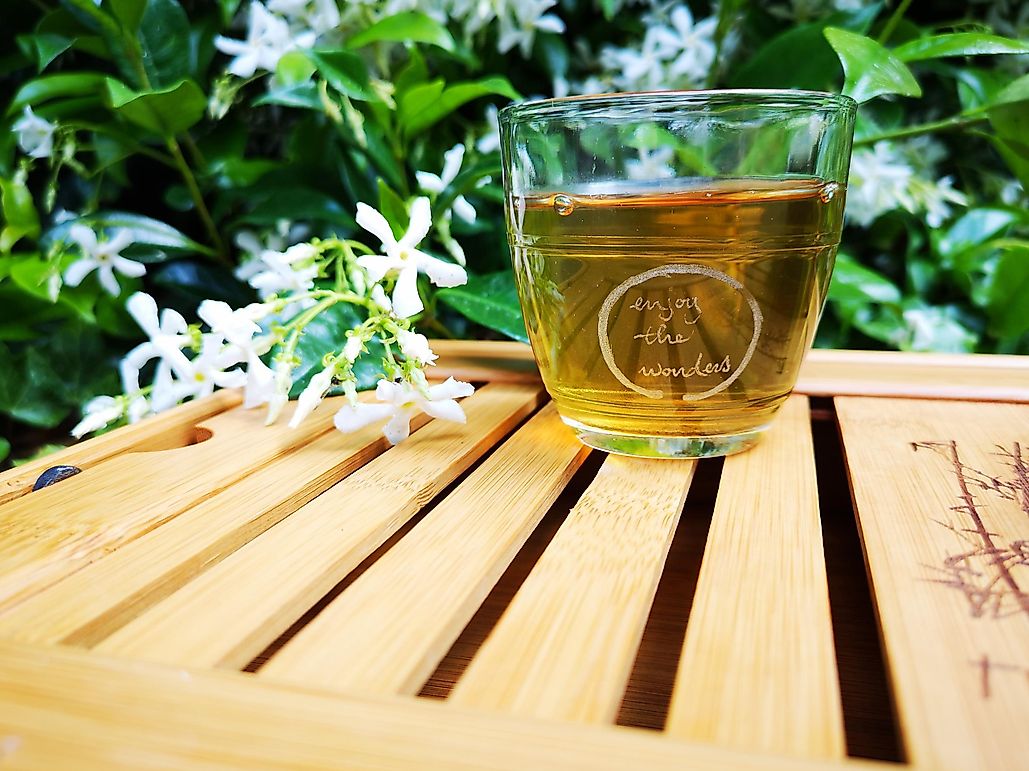 Staying healthy means being active, managing stress, getting enough sleep, and eating well. Our immune system is designed to fight off bacteria, viruses, and other foreign bodies that can cause an infection or a disease. Make sure that you eat healthy food as much as possible because some types of food can actually help in boosting your immune system. Eating healthy is especially important right now with the COVID-19 outbreak spreading around the globe. These ten foods can be a great start!  
10. Green tea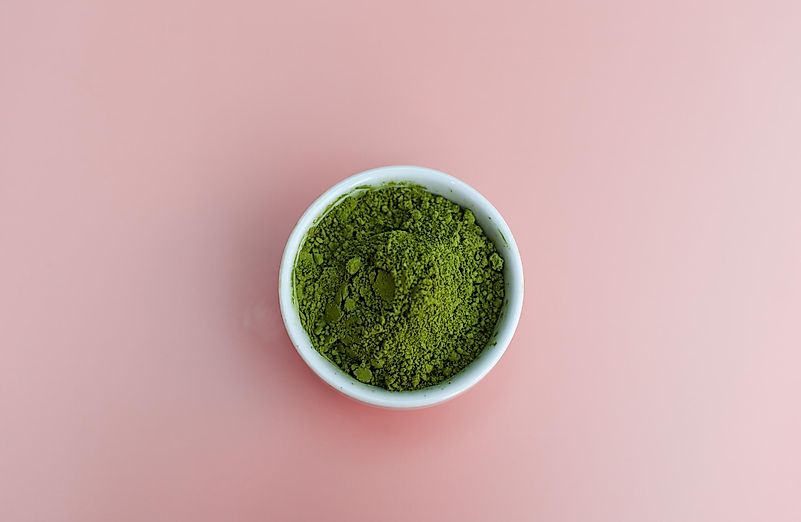 Green reen tea has antioxidant properties as it contains flavonoids. Drinking green tea can boost your immune system while providing detoxing properties at the same time. If you are a coffee addict, you can switch some of the coffee with green tea as it also contains a smaller amount of caffeine.  
9. Garlic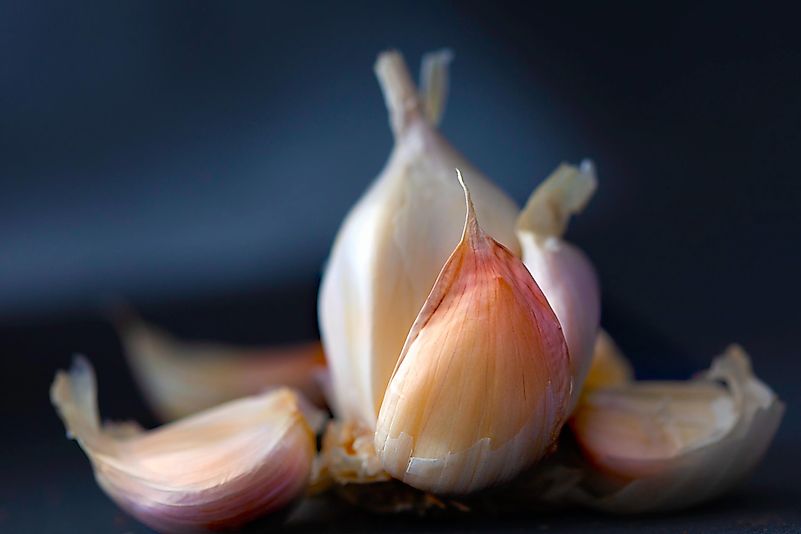 It has been shown that garlic can give great support to your immunity. It contains allicin, a compound that converts to sulfur when a clove of garlic is sliced or crushed. That is the source of the distinctive garlic smell. You either like it or hate it, right? Experts note that this compound can be of great help in boosting the production of white blood cells needed to protect the immune system.
8. Ginger root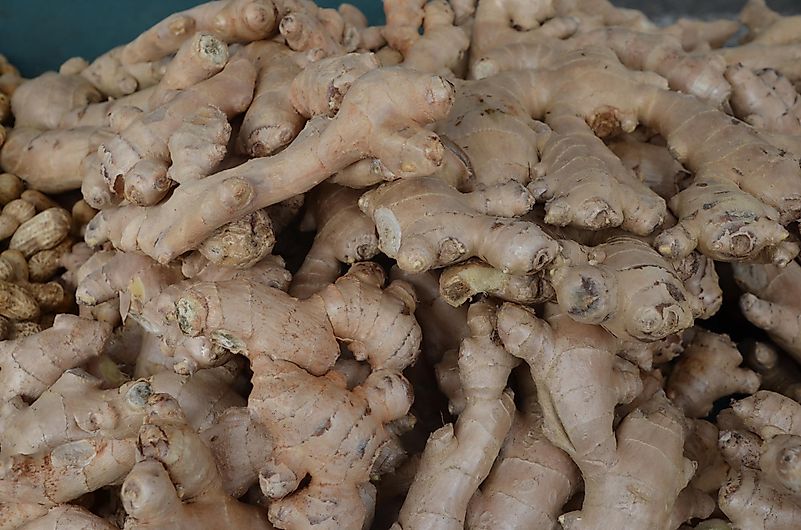 Ginger root is a staple of Asian cuisine for a reason. Its anti-inflammatory and antioxidative effects are significant. In fact, it contains nutrients that act as natural antibiotics. On top of that, it also contains plenty of potassium, magnesium and a range of vitamins. Look for ways to combine it with turmeric and honey, especially in tea preparation.  
7. Spinach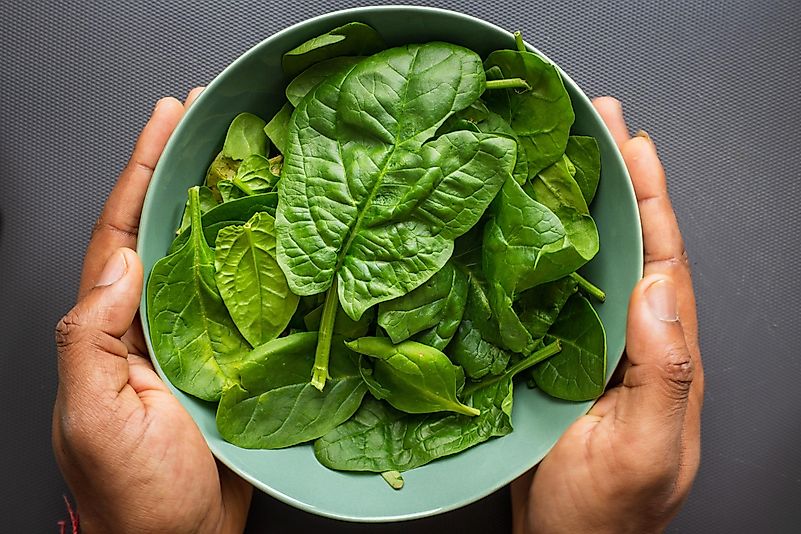 Spinach is a powerful food as it contains flavonoids, carotenoids, and vitamins C and E. Because of these properties, spinach can boost the production of white blood cells and protect the enzymes for the repairment of DNA damage. In supporting the immune system, spinach contains all the essential nutrients. If you do not want to include it in your cooking, look for ways to include spinach in some tasty smoothies.  
6. Sweet potatoes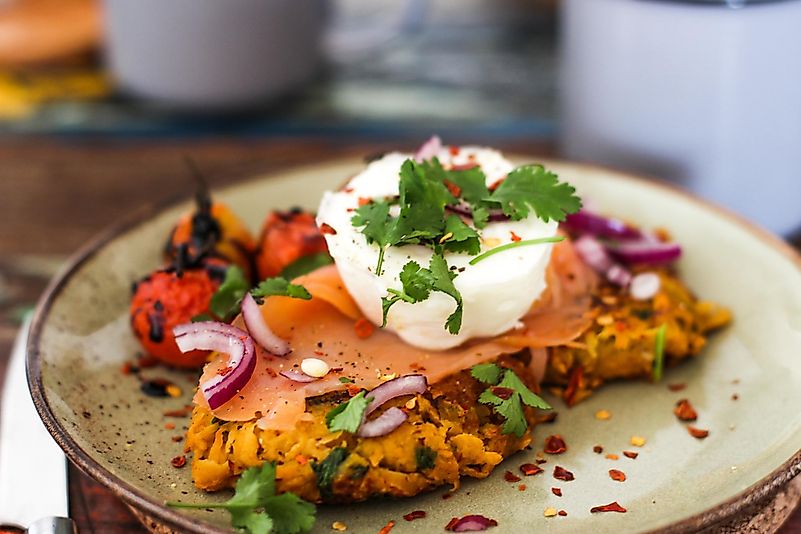 Did you ever wonder why sweet potatoes orange, unlike the same old regular potato? Well, its orange color comes from beta carotene, which is a type of antioxidant. Along with that, sweet potatoes also contain a lot of vitamin A. Those properties make sweet potatoes a healthy food. Nutritionists often recommended to include them in your diet.  
5. Broccoli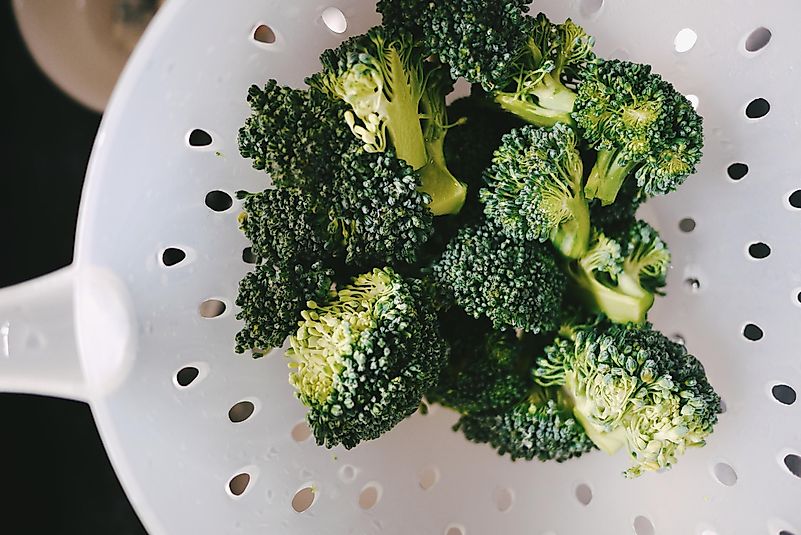 Nobody likes it, but it is a superfood. Broccoli is a great source of vitamin C, and it has many antioxidants like sulforaphane. Only one cup of broccoli contains the daily recommended intake of vitamin C. Broccoli also contains a lot of potassium and magnesium, which can help in balancing your blood pressure. Even though it may taste a bit bland, you can make amazing meals with broccoli.  
4. Fish with omega-3 fatty acids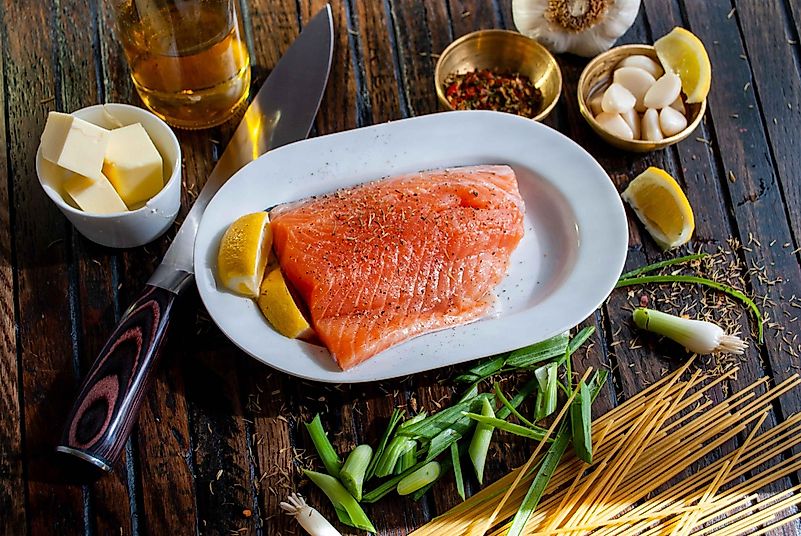 Salmon, tuna, and sardines are rich sources of omega-3 fatty acids. Research has shown that these acids can strengthen the immune system, especially when it comes to rheumatoid arthritis (RA). However, make sure you avoid canned fish of this type as those usually contain other potentially harmful additives. Instead, go for fresh fish. If it is not available to you and you do not like fish (it can be a bit smelly), you can always find these acids sold in different supplements.  
3. Turmeric tea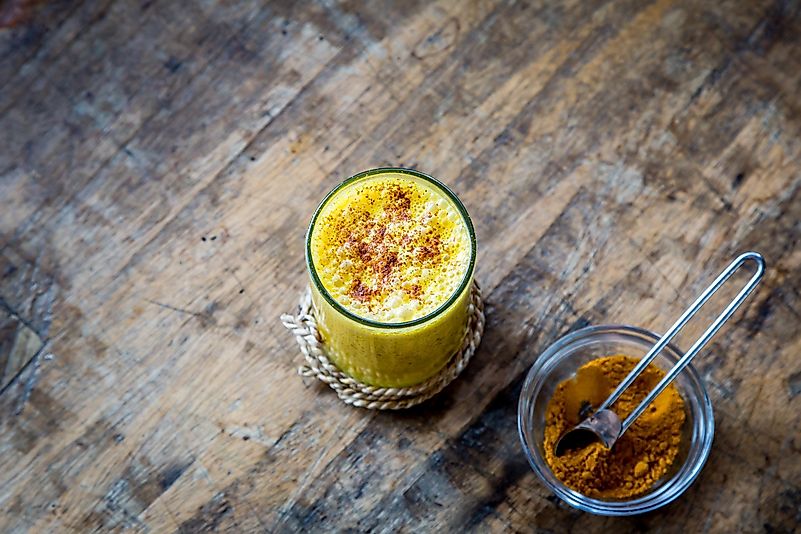 Turmeric comes from the turmeric root, and it is usually found as a bright yellow spice used in curries and similar sauces. Powerful properties of this food have been revealed throughout history as people realized it has many health benefits. Not only will it help to give a big boost to your immune system, but it will also decrease your risk from Alzheimer's disease, cancer, and high cholesterol.  
2. Dark chocolate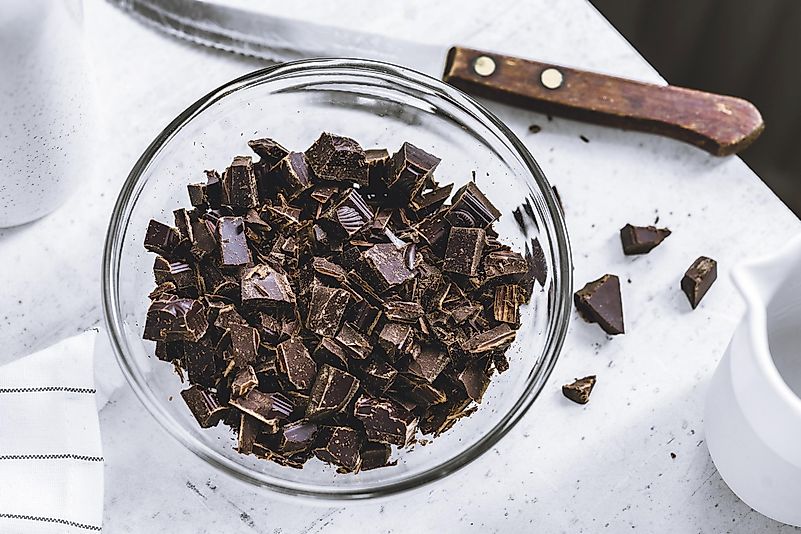 In case you didn't know, chocolate can be good for you! Dark chocolate contains an antioxidant called theobromine that helps in boosting the immune system by protecting the cells from so-called free radicals. Free radicals are produced when your body breaks down food, and they may contribute to diseases. However, chocolate also contains a lot of fat so make sure you eat it in moderation.  
1. Blueberries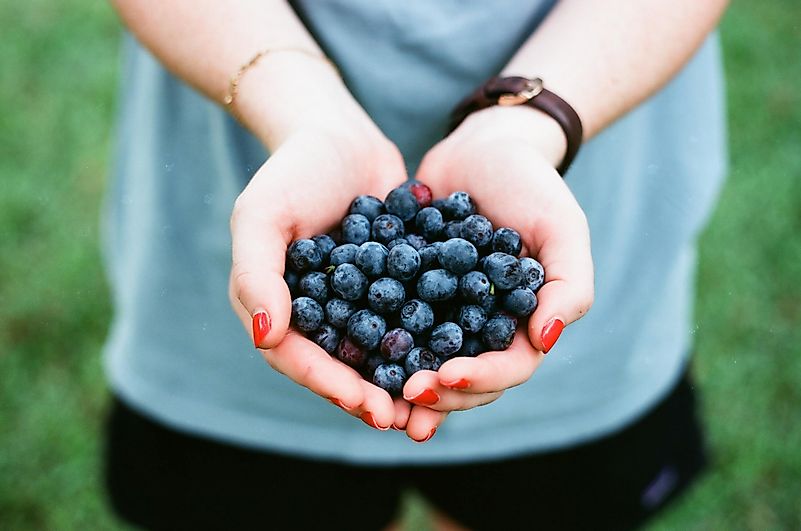 Blueberries contain flavonoids that have powerful antioxidant properties. Studies have shown its properties can give a boost to your immunity while also helping in reducing damage to tissues and cells. The most powerful property of blueberries is its role in enhancing the immune system defense when it comes to the respiratory tract. Research has shown that people who ate enough flavonoids have a reduced risk of respiratory infections.  
About the Author
Ivan loves writing, music, audio production, and social sciences. He lives by the words of one famous sociologist who said that "sociology is a martial art". When he's not writing, he enjoys playing his Stratocaster and video games.
This page was last updated on March 30, 2020.
Citations
Your MLA Citation
Your APA Citation
Your Chicago Citation
Your Harvard Citation
Remember to italicize the title of this article in your Harvard citation.