Society
10 DIY Projects To Do Around The House
DIY projects around the home can range from building an entire room divider out of bamboo sticks, to upcycling mason jars with fabric and modge podge.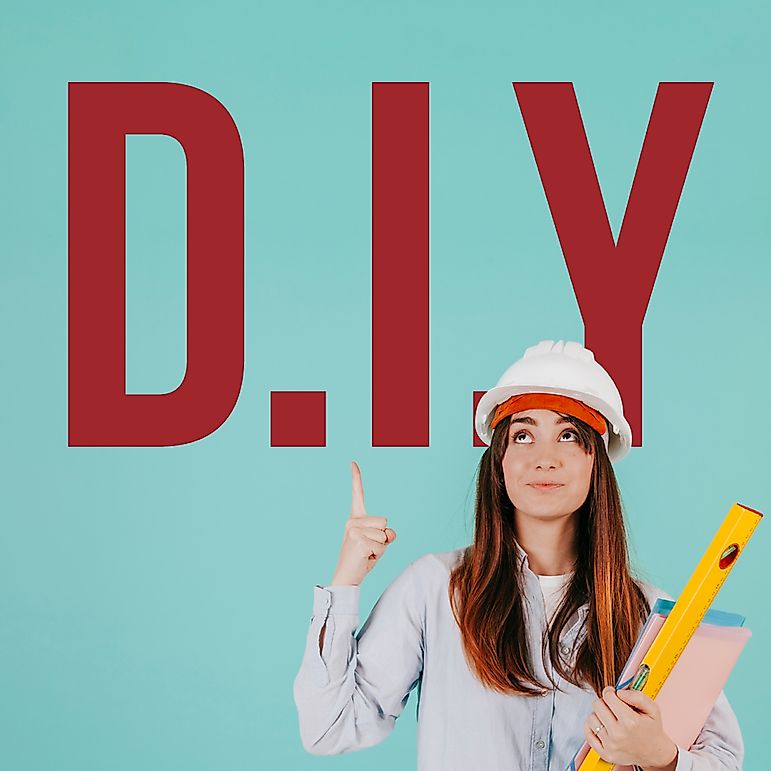 How many languid, monotonous hours can you spend watching tv, online window shopping, or watching the leaves return to the trees?  You've gone through every 90's RnB playlist on Spotify and you've read every book in the house, what's next? Enter Pinterest and the realm of the DIY home project. These projects can range from building an entire room divider out of bamboo sticks, to upcycling mason jars with fabric and modge podge. Once you start though, it can be difficult to stop; you'll start searching for things that can be repurposed, saving scraps of anything and everything for future projects, and looking at every object or corner of your home thinking about how you can improve it with your glue gun and a can of spray paint. 
10. Mason Jar Upcycling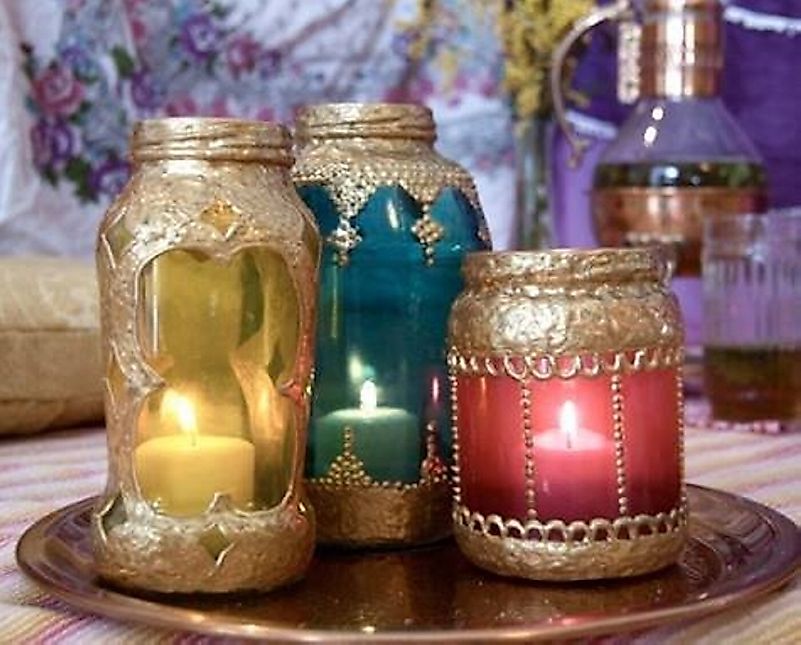 Save your glass jars from spaghetti night to make unique and pretty little jars to store your goods in.  You can use them as pen jars, food storage, a money jar, the possibilities are endless. Pinterest has a variety of ways you can upcycle your old jars depending on what materials you have available.
9. Throw Pillows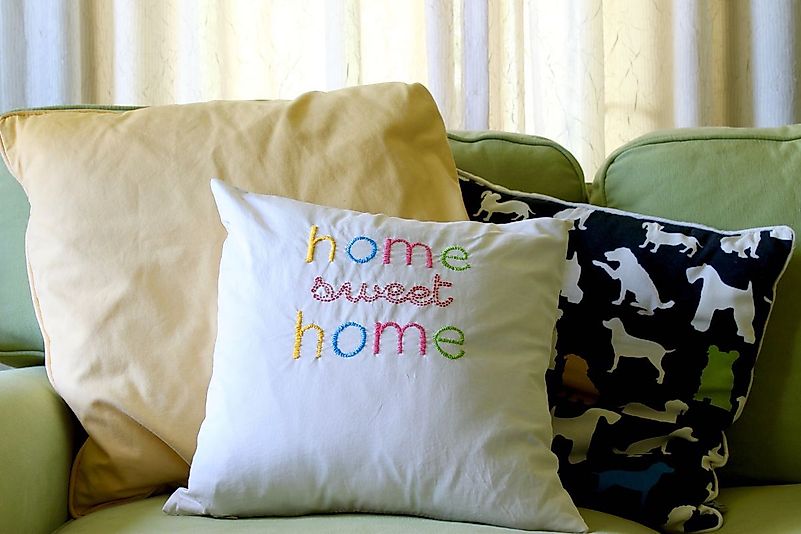 What better, easier, and cheaper way is there to spruce up your living room than with some new throw pillows.  Search DIY throw pillows and you'll find a multitude of patterns and designs using fabrics recovered from old t-shirts, sheets, large pillowcases; just about any fabric you can think of.  Now that you have the time, clean out your closets, reuse what you can, donate what is still good, and make rags with what is no longer usable.
8. Remodel Your Entryway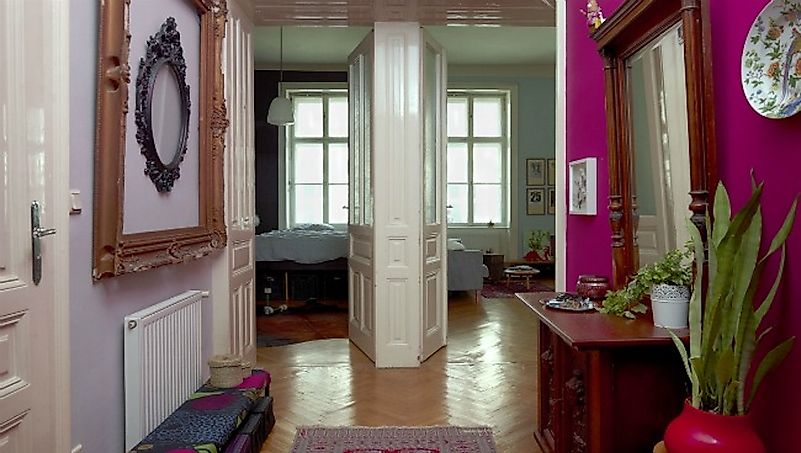 The entryway greets you and your guests daily so why not makeover the space for efficiency, comfort, and beauty?  Shoe storage can be a major issue so utilize shelving that hides the mess of shoes from sight but is still easily accessible.  Depending what you have to work with, you may want to include a coat rack or hooks but that doesn't mean every jacket you own should be on display, instead only hang the jackets that are worn daily and put the rest in a closet, out of the way.  Having a place to hang your keys, drop the mail, and store your sunglasses is important for efficiency as it eliminates the problem of having to rush around searching for your keys. If you have the space and light you can add a plant or a vase of flowers, and hang some artwork for a pop of colour, and even include a bench so you can sit down to put on and take off your shoes.  Finally, a mat that is machine washable will make the space more inviting.
7. Create a Reading Nook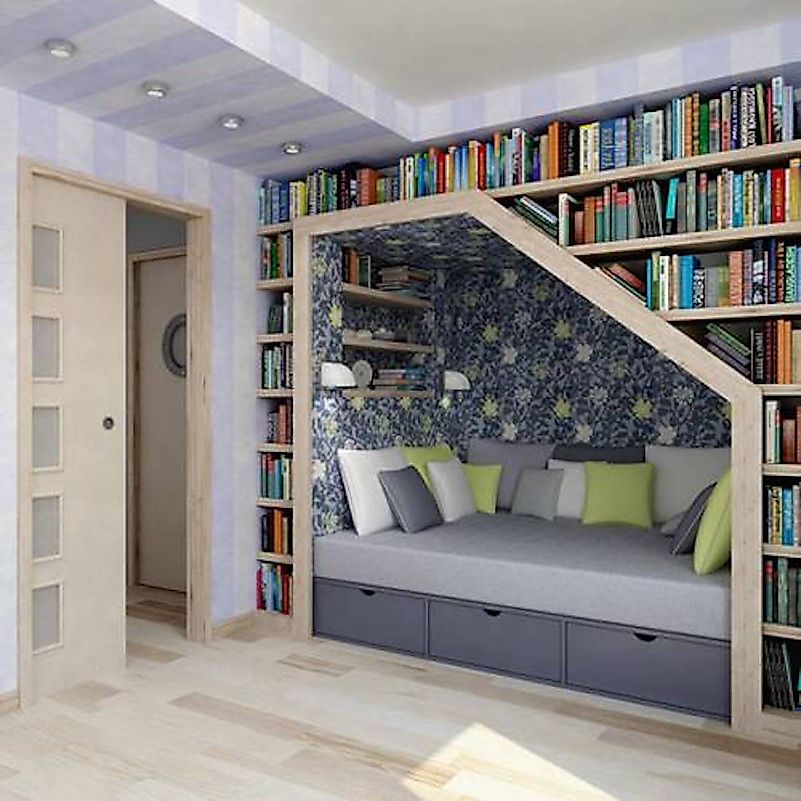 Who doesn't want a cozy little nook to curl up with a good book and a cup of tea.  Creating a semi-private space in your home to read may seem unnecessary but during this period of self-isolation, having a place to escape to both physically and mentally would be regenerative.  Children and adults alike enjoy a comfy reading nook. Depending on your home, you may have an actual nook or a spare closet that you could easily fashion into a reading cubby. You'll neet curtains, a light, a large floor pillow, some extra throw pillows and a throw blanket would probably be a good idea. Try to make the space as calming as possible and if you can, include a small side table to rest your cup of tea.
6. Drop Cloth Rug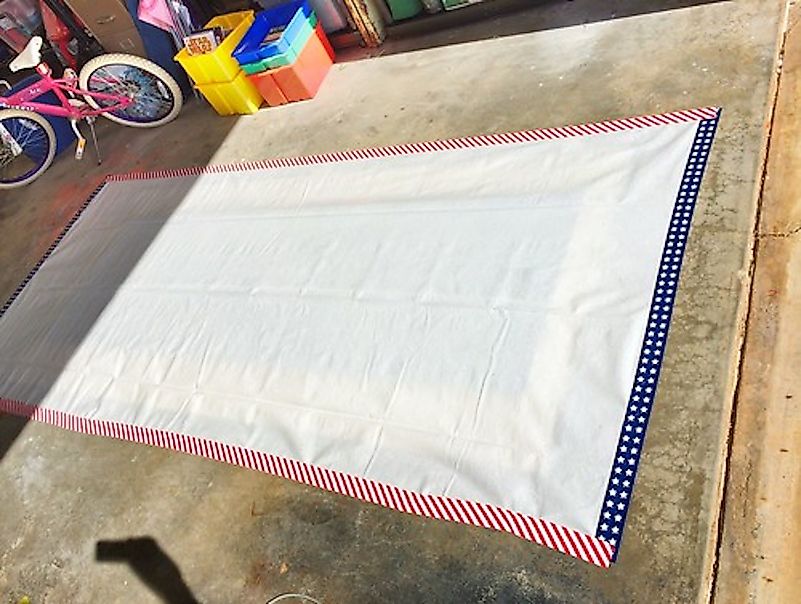 A 10$ drop cloth from the hardware store has a lot of potential uses, one of which is an area rug.  A colourful area rug is a great way to add a pop of colour to a room without commiting to a paint colour.  Use sharpies or acrylic paint to create a design that goes with your room and seal it with polyurethane varnish.  A drop cloth rug would be a great project for the family to do together and could warm up your outdoor living space cheaply instead of investing in an expensive outdoor carpet. 
5. Paint Old Furniture
If you have some old furniture lying around that doesn't really fit with your overall decor theme, consider repainting it before throwing it out.  Often to include an oddball piece of furniture into your space you just need a little glue and paint to transform your space. You can also use wall paper and change knobs and handles to update your furniture.  There are many furniture specific paints on the market so depending on the look you are going for, you'll need to put in an order at the hardware store. You'll also need sandpaper to rough up the surface so the paint adheres properly.  Finally you will need a finishing coat of either varnish or wax.
4. Add a Kitchen Backsplash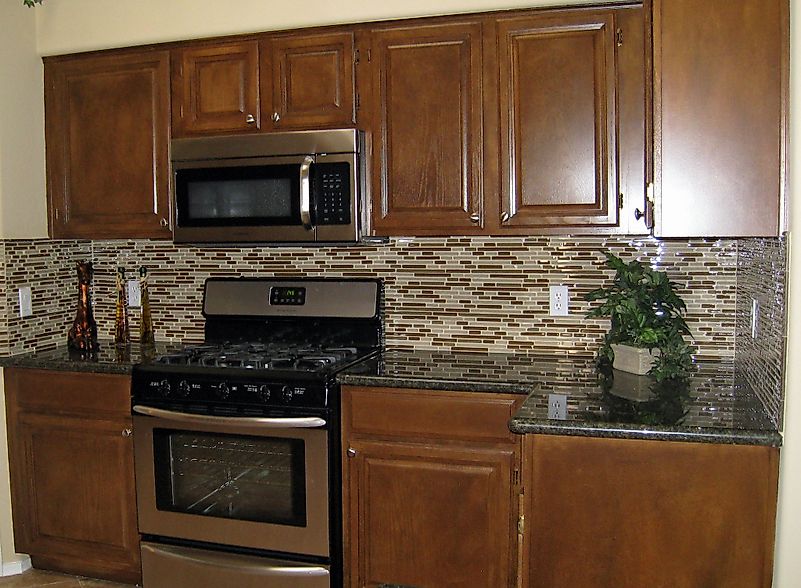 Kitchen renovations can be extremely daunting and costly, so if you feel like you need an update but don't have the time or money to invest in a total rehaul, a backsplash can completely transform your kitchen. You'll need to work out what colour will improve and update the space without clashing with your existing decor.  Try not to go too trendy as you'll have to redo it within a few years. If tiling is out of your budget, there are many stick on cheaper alternatives at the hardware store. You may also consider using wallpaper instead of tile, there are so many beautiful wallpaper options available.
3. Make a Home Office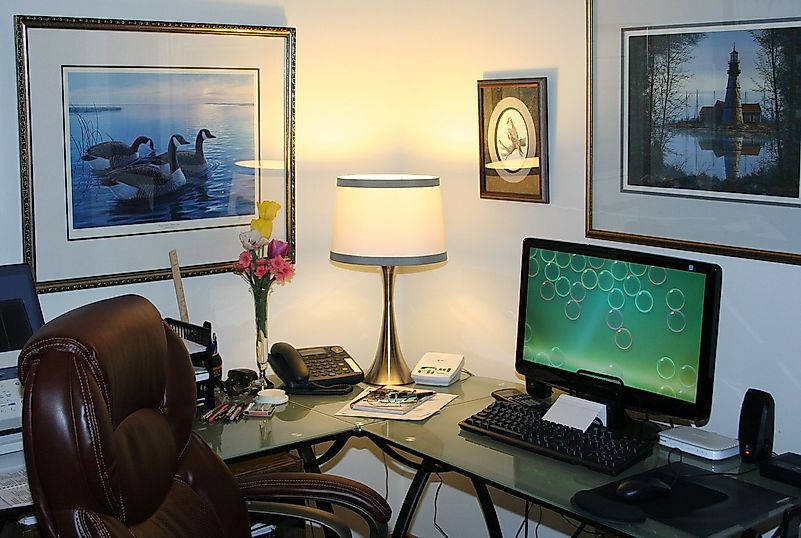 As so many people are working from home these days, if you can spare the space, a home office will help productivity and keep your work separate from your home life.  Even if you don't have an entire room to devote to an office, you can use a closet, a nook, or even a room divider to dedicate an area to your work.  
2. Start a Garden
Spring is nearly here and all the green thumbs are starting to plan their gardens.  You don't need a large outdoor space to have a garden, in fact you can plant many things on your balcony, windowsills, even a small kitchen garden is plausible.  A herb garden might be a great place to start, but if planting your own food doesn't entice, than you could plant a few pots of flowers for the bees.
1. Make Pallet Furniture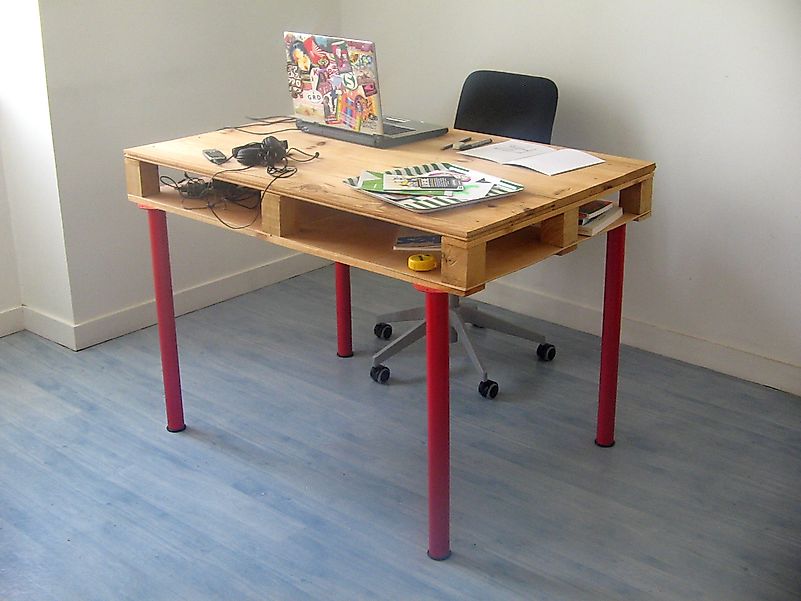 Need outdoor seating for your balcony or patio, a table, privacy wall, swing bed, book shelves, or even a bed platform?  Wood pallets are typically tossed out by hardware stores and warehouses so you can get them for free.  There are so many ways to upcycle pallets for your home, but in particualr there are some awesome DIY projects for your outdoor space, like this swing bed or these patio projects.
About the Author
Chelsie Joy writes a travel blog, Joy Adventures and is based out of Montréal, Canada.  Having taught in South Korea, UAE, and Czech Republic, she has had the opportunity to travel widely and developed a passion for writing about her adventures. She specializes in writing about travel, fitness, the arts, and the environment.
This page was last updated on March 31, 2020.
Citations
Your MLA Citation
Your APA Citation
Your Chicago Citation
Your Harvard Citation
Remember to italicize the title of this article in your Harvard citation.