Society
10 Celebrity Pets That Are More Famous Than Other Celebrities
Even celebrities who live crazy-busy lives have chosen to become pet parents. Here are some of the most-loved, and well-known celebrity pets.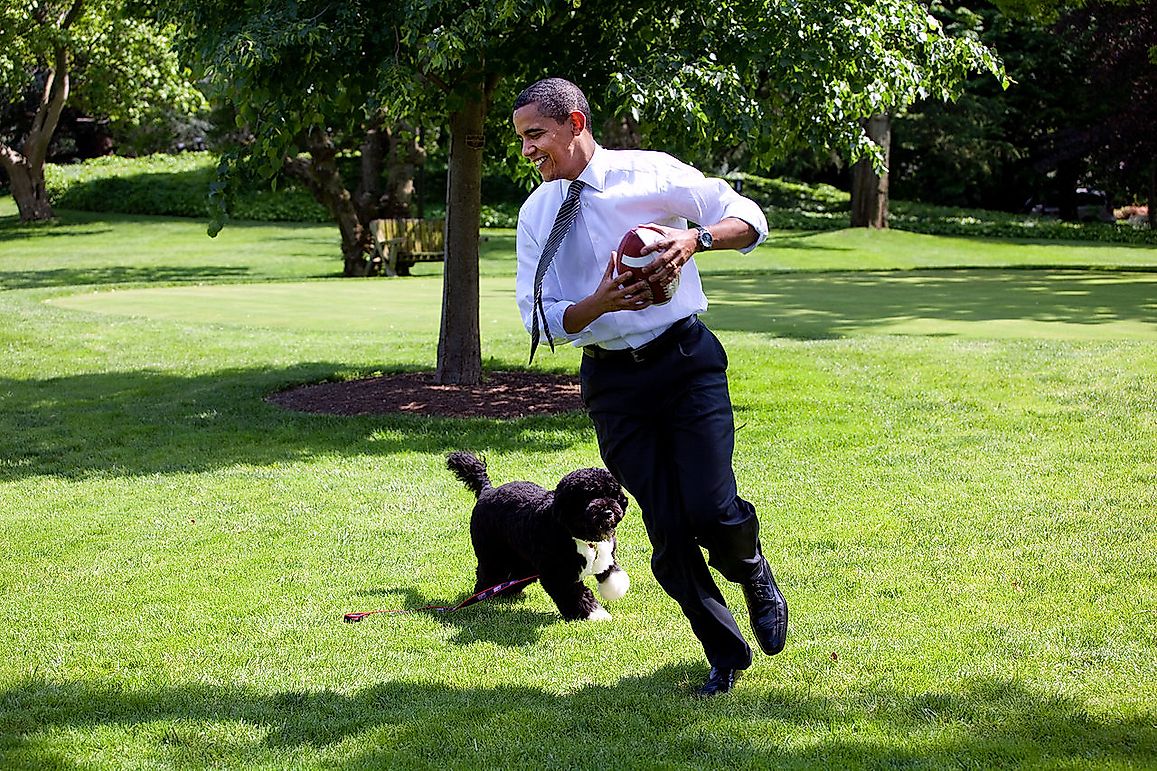 Aside from having a loyal companion and true friend, living with a pet offers so many other benefits. "They can increase opportunities to exercise, get outside, and socialize," says the Center for Disease Control and Prevention (CDC). Studies have shown that having pets around have a host of other health benefits as well including decreased blood pressure, decreased cholesterol levels, and decreased feelings of loneliness among others.
Welcoming a pet into your home can significantly improve your life. This is why many people have chosen to welcome an animal addition to their families. Even celebrities who live crazy-busy lives have chosen to become pet parents because spending time with pets offers a peaceful escape from their fast-paced and often overwhelming schedules. Some of these pets have become stars themselves—showing off their antics in their celeb-parents' social media, having their pictures taken and splashed across pages of magazines, and sometimes even walking the red carpet.
Here are some of the most-loved, and well-known celebrity pets.
Miley Cyrus' pig Pig Pig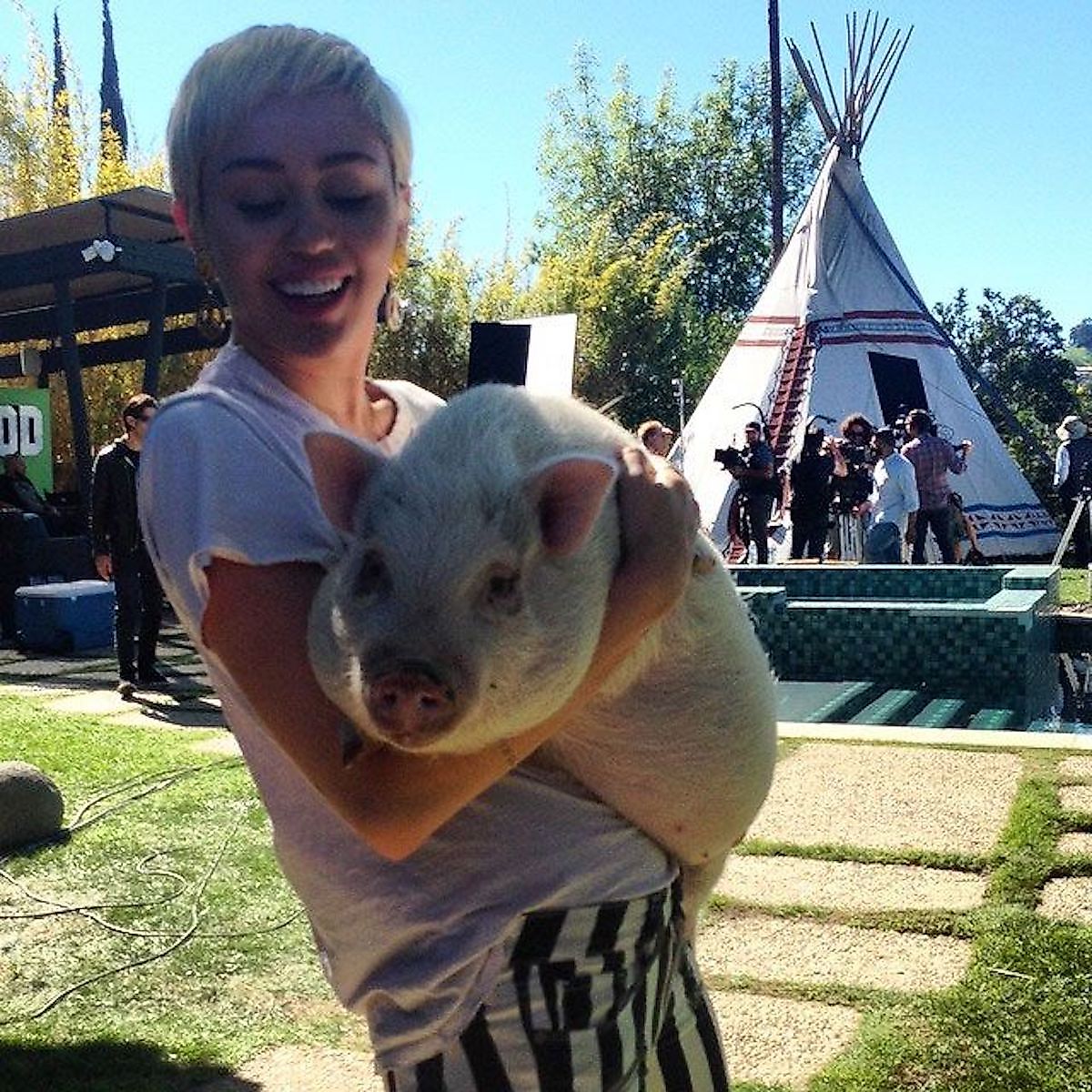 The pop star adopted Pig Pig also known as Bubba Sue in 2014 after the death of another famous pet, her dog Floyd. Since then Pig Pig has appeared in many of Miley's Instagram posts and stories even posing for the cover of Paper Magazine. Fans saw Pig Pig grow from a tiny piglet into a full-grown adult pig, and sadly in 2019, the star announced Pig Pig's death in an Instagram post. "Very sad to say… my dear friend Pig Pig has passed away…. I will miss u always," Miley announced in an Instagram story. She also posted a series of touching tributes to commemorate her time with her beloved pig.
Liam Hemsworth's Dog Dora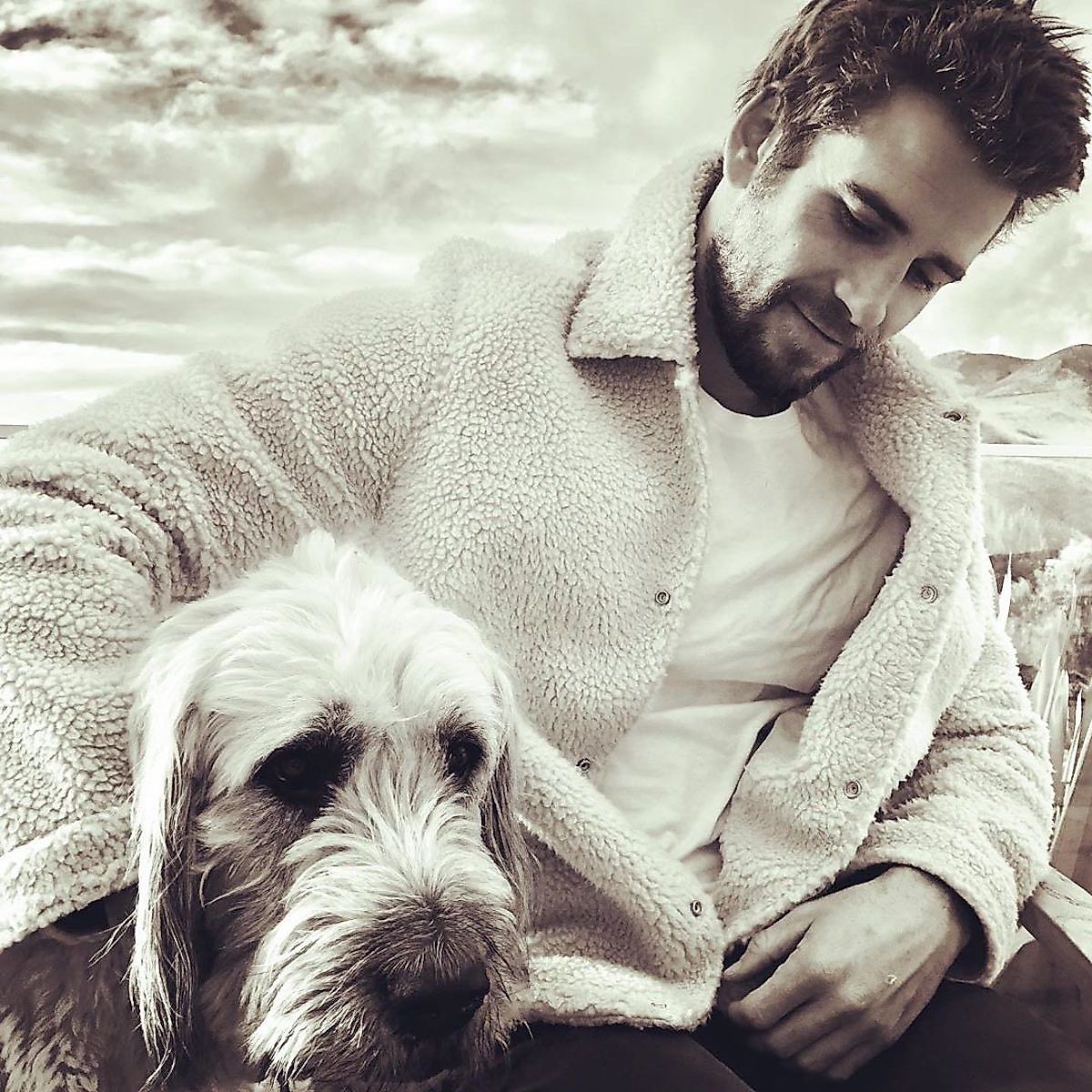 Another celebrity animal rights advocate and famous vegan, Liam Hemsworth adopted this "gigantic" puppy named Dora in 2015. The Hunger Games star got the 6-month old rescue from Wylder's Holistic Pet Center in Los Angeles. In an Instagram post, the center announced: "Thanks @mileycyrus for loving dogs as much as we do!! You helped find this gigantic, 6-month-old puppy a new home. @liamhemsworth you will give this deserving baby a great life!". Since then the labradoodle has appeared in many of Liam and Miley's posts. The actor calls his pet pal his best friend. In a recent post after his divorce with Miley, Liam posted an adorable photo of his pooch saying "Captured this moment of me and my best friend Dora. Good God, I love this dog."
Tom Hardy's Dog Woody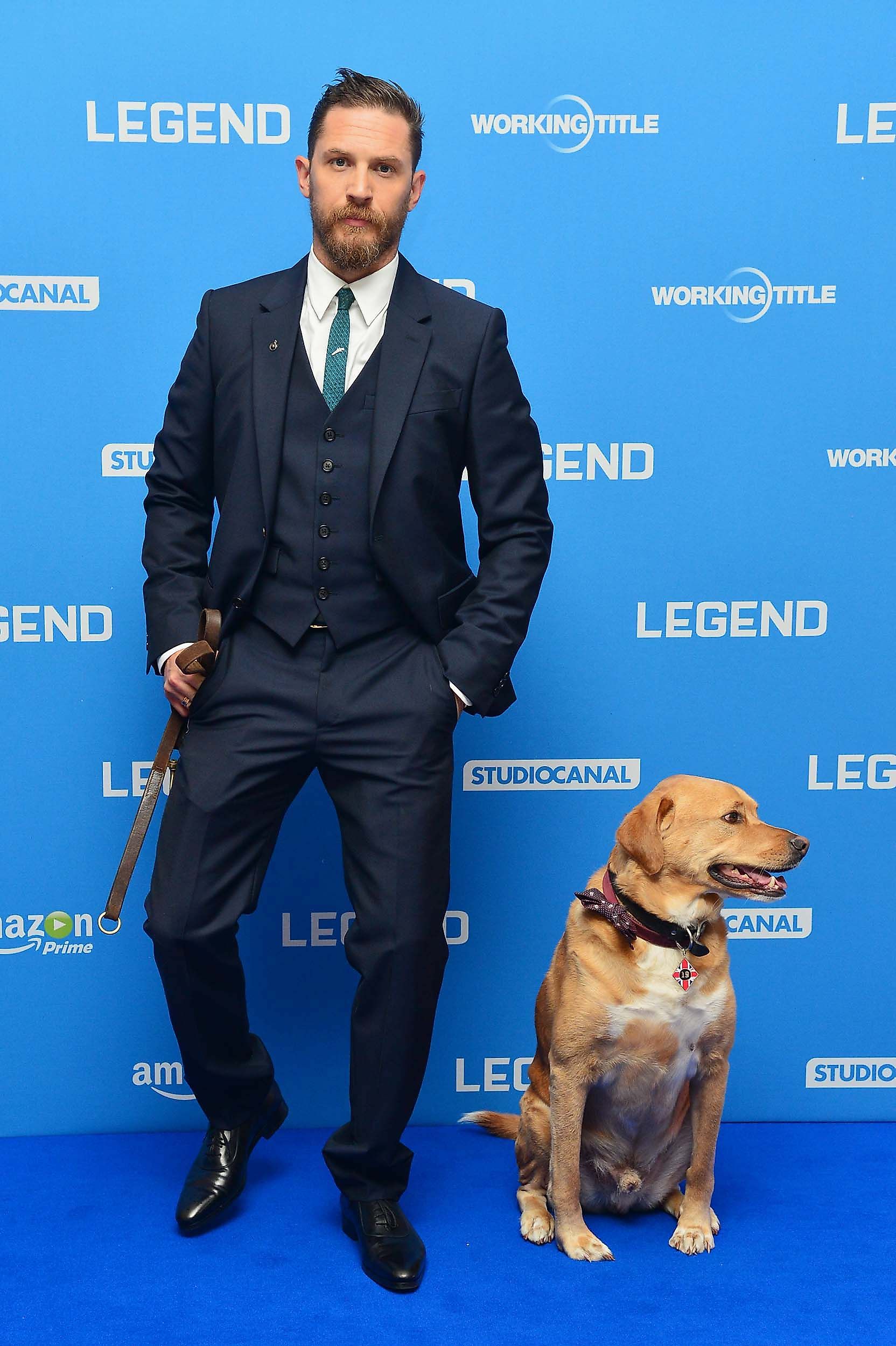 He may be known the world over as a tough guy, playing a gangster, a mix martial arts fighter, and big burly villains on the big screen, but actor Tom Hardy has a soft spot for animals. And he isn't ashamed to show his love for his furry best friend Woody. The latter has become so famous he has even appeared in a campaign poster for PETA and walked the red carpet for premiere nights several times. During the red carpet premiere of his human's move Legend, Wody stole the show by chasing a pigeon on the red carpet, his antics were snapped by several photographers covering the event and were splashed on pages of magazines the following day. Sadly the rambunctious labra mix died in 2017 and his human Tom penned an emotional tribute about their friendship.
Obama's Dogs Bo and Sunny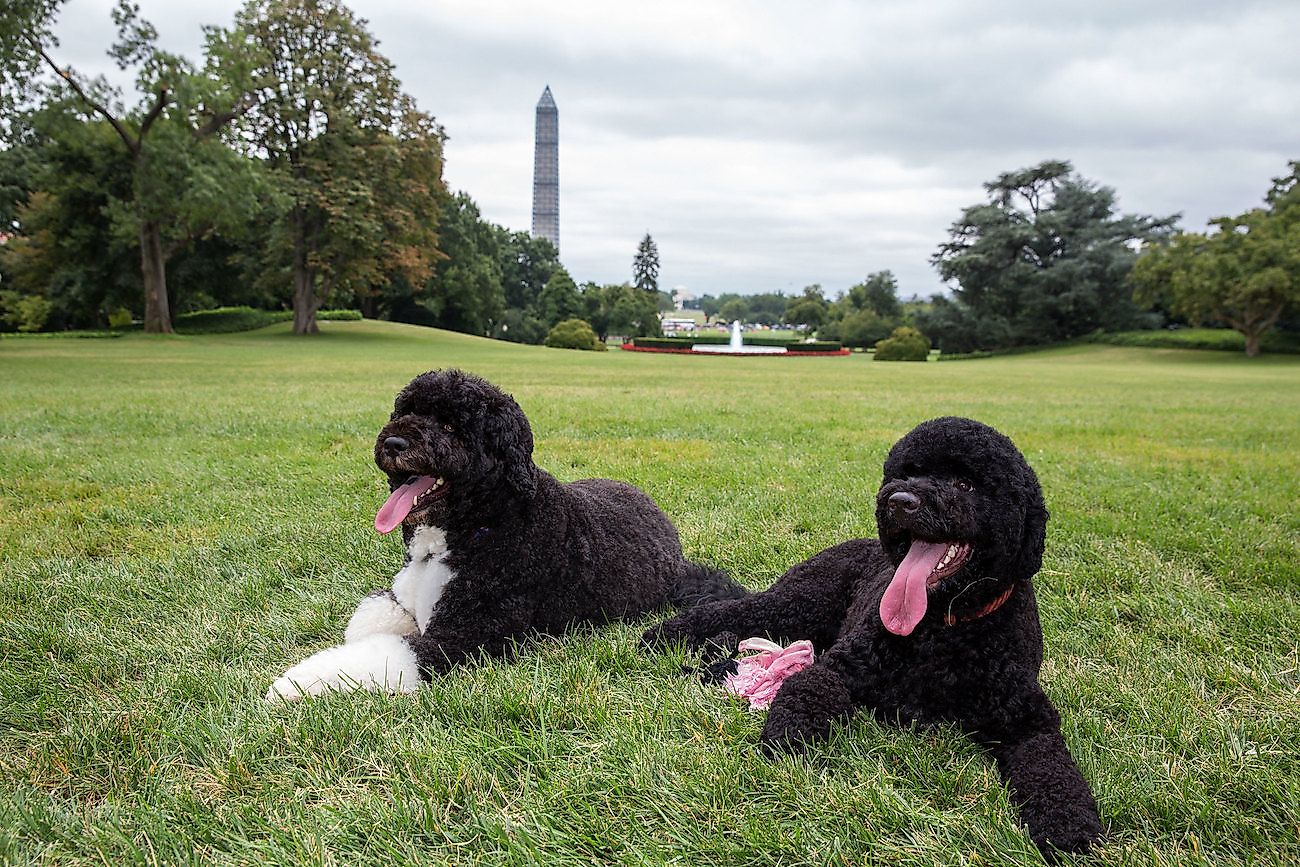 These Portuguese water pups stole the hearts of the former US first family and the American people the moment they laid eyes on these adorable pooches. Bo was gifted to Obama by Senator Kenny after the former president promised his daughters they could have a pet after the elections. Four years later the family adopted Sunny and made the pooch part of their team. The duo has appeared many shows including the Today Show and has been featured in magazines like Cosmopolitan and Elle.
Ryan Reynold's Pup Baxter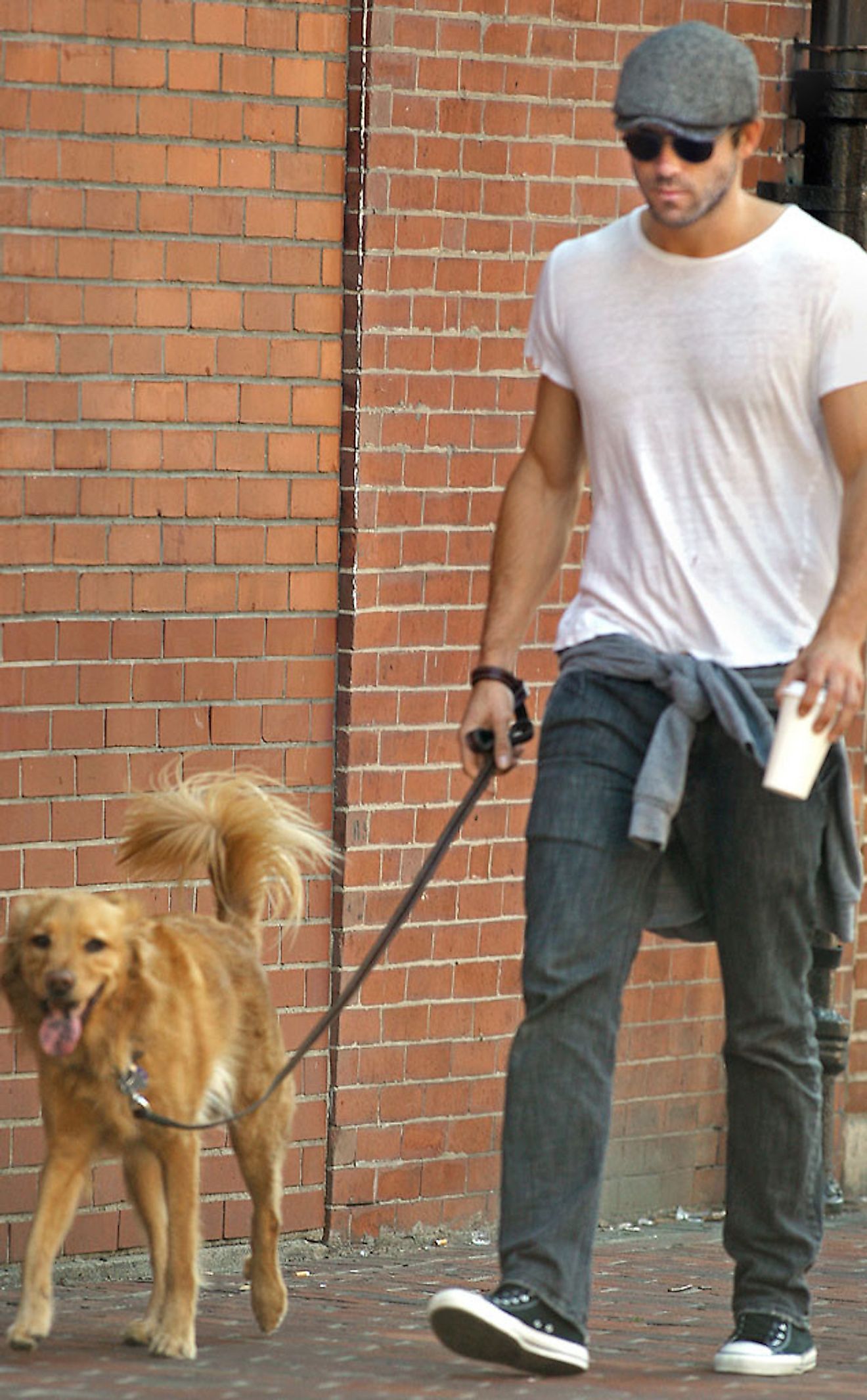 The pooch caught the actor's eye during a trip to a Houston animal shelter. Ryan was supposed to get a puppy for a friend but instead went home with another one for himself. "I saw this big, dumb-looking retriever staring up at me," he jokingly told ABC News during an interview. "I whispered to him, 'Hey, let's get out of here.' And he jumped up like he spoke English fluently. He came with me, he jumped in the car, and we've been best buddies ever since," he added. The pooch has been photographed so many times and has appeared in many magazines alongside his human Ryan and his wife Blake.
Taylor Swift's Cat Meredith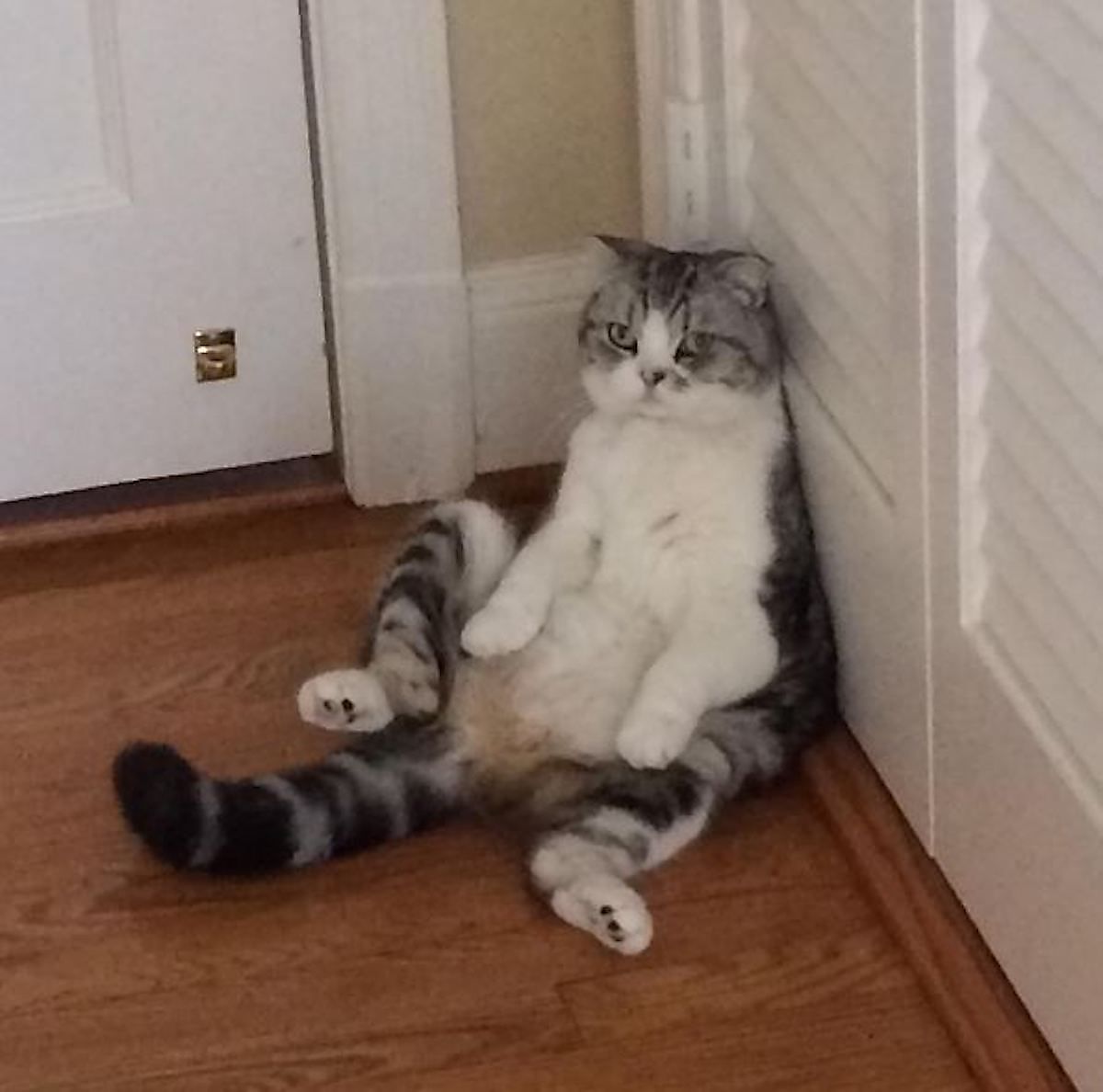 Taylor Swift is one proud cat lady who often features her feline Meredith Grey in her social media accounts. Named after the famous Grey's Anatomy lead, Meredith is just as famous as her human. Many feature articles have been written about Meredith who often seems unamused in her photos, she also has famously hung out with other celebrities like Ed Sheeran. She was featured in a video for the pop star's 1989 Tour in 2016.
Adam Sandler's Dog Meatball
Actor Adam Sandler loved his English bulldog so much he made the pooch his best man at his 2003 wedding. The adorable pooch famously donned a tux and walked down the aisle alongside other guests. He was often seen lounging around the studios in Hollywood because his human brought him along while shooting. He got so famous he even has his own short film called A Day With Meatball that was featured in the actor's Eight Crazy Nights DVD.
Karl Lagerfel's Cat Choupette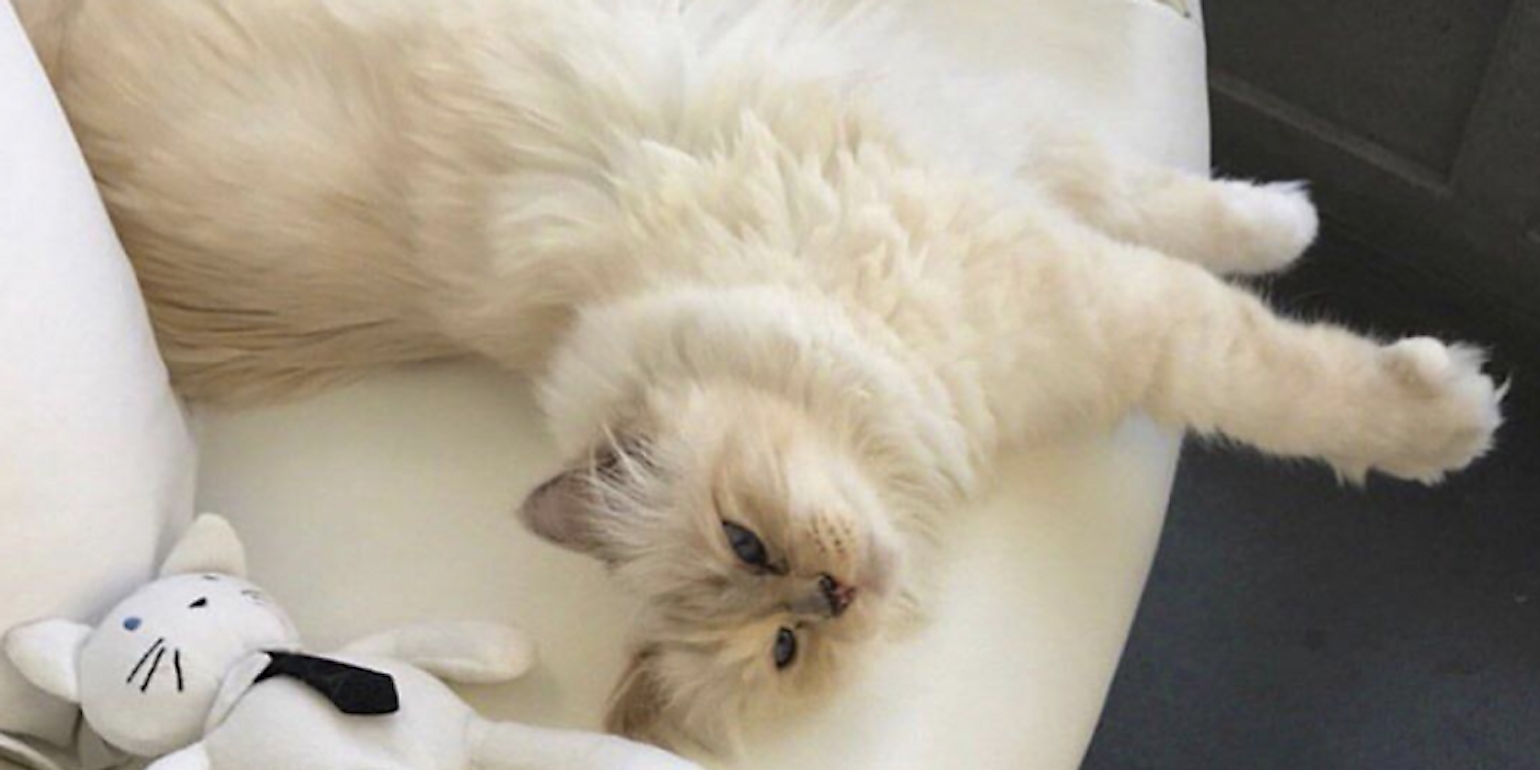 No other cat is quite as iconic as the late designer's white Siamese cat Choupette. Karl constantly featured his feline best friend on social media and the cat gained her own following so much so that her humans had to make social media accounts for her. First came the Twitter account then Instagram which got more than 120,000 followers. She has appeared in many magazine spreads and has been featured in numerous articles. The feline lived a lavish life traveling on private planes and posing with supermodels like Gisele Bundchen. 
Carrie Fisher's Dog Gary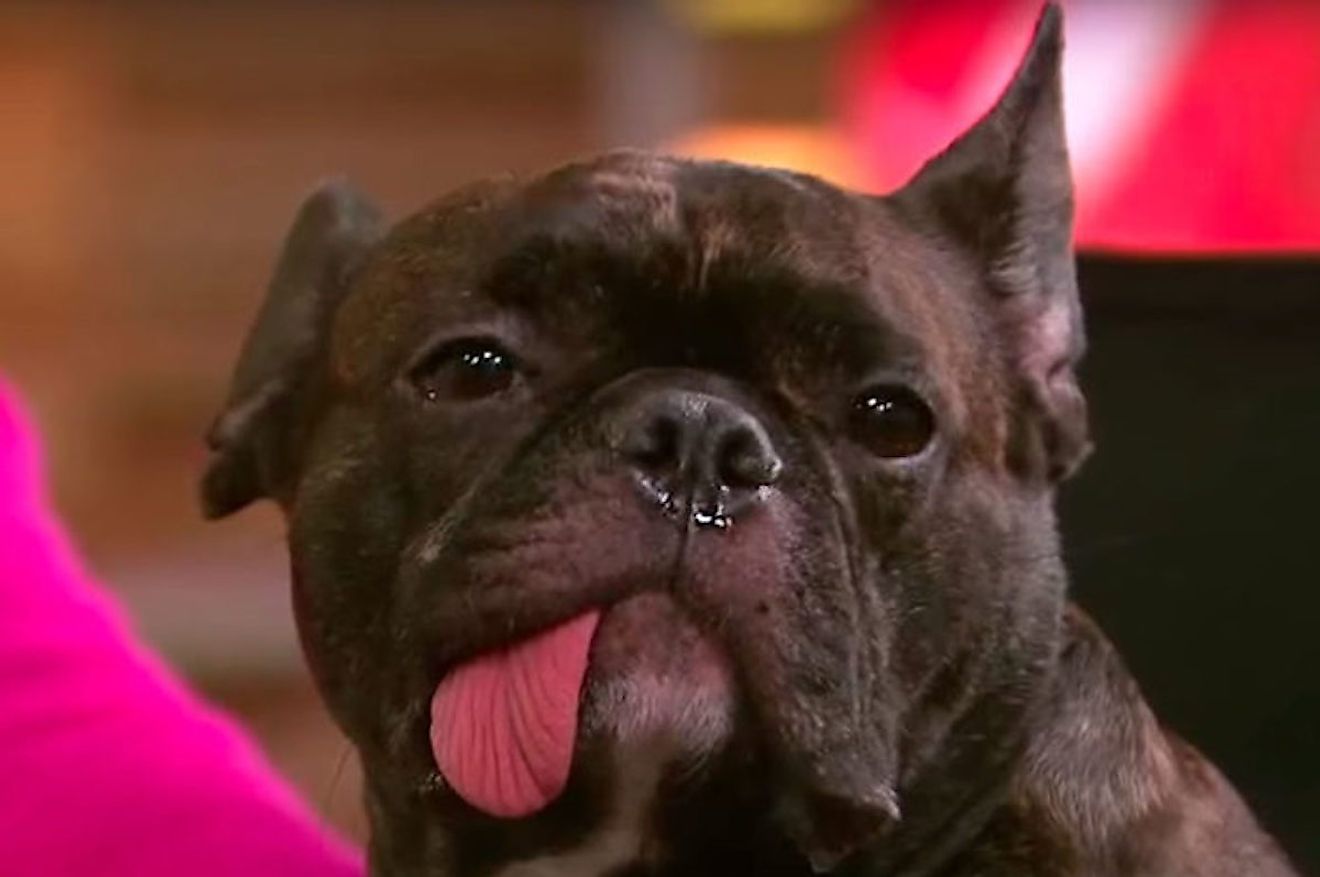 Carrie Fisher's pooch has become so famous he has his own social media accounts with more than 182,000 followers. He has appeared in the movie Star Wars: The Last Jedi and has walked many red carpets alongside his human. The four-legged film star who lost his human in 2017, has retired in Florida according to his Instagram post. Since his mom's death, Gary has remained on social media "sharing" tributes to his late human and posts to keep his fans updated about his life.
Paris Hilton's Pup Tinkerbell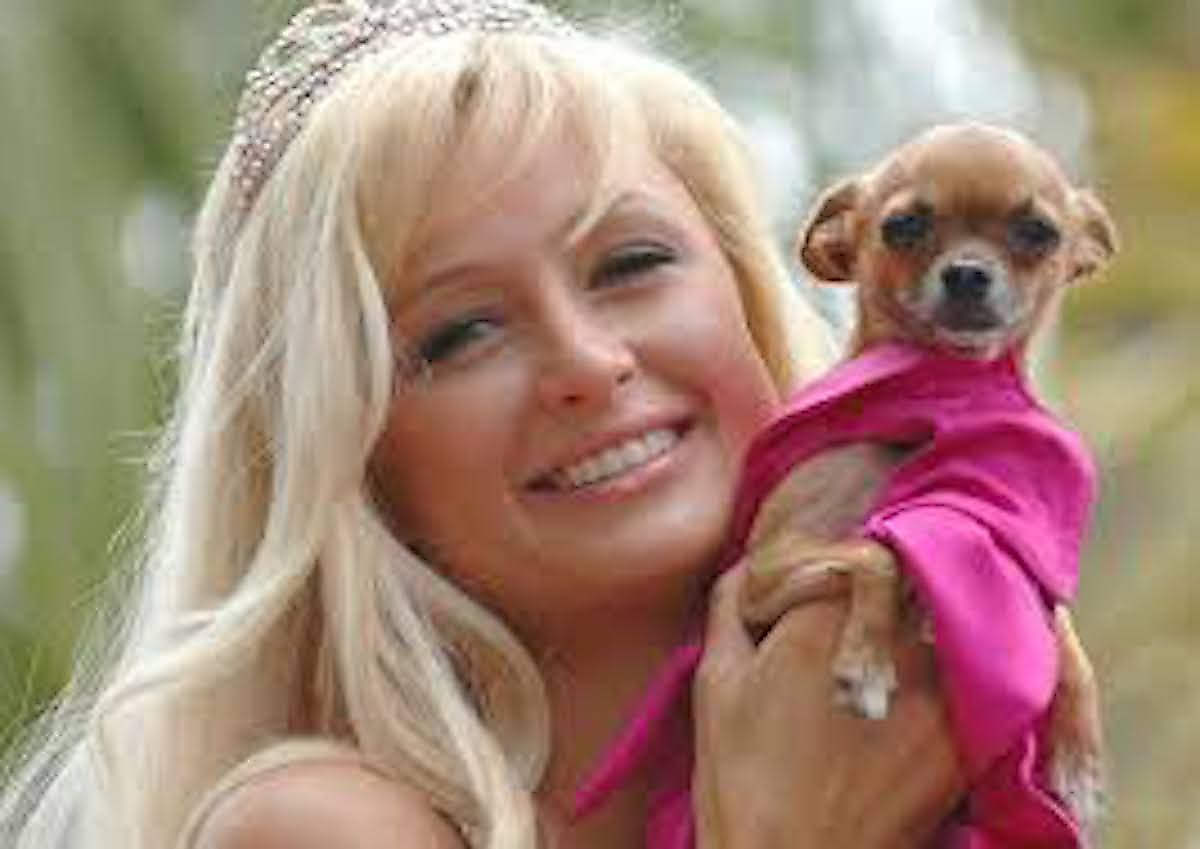 The heiress Paris Hilton carried around her pup chihuahua in designer bags and famously appeared with her in photoshoots. The pooch even made headlines after she was kidnapped in 2004. Tinkerbell went missing after Paris' home was robbed. The pup was returned after a $5,000 reward was offered. Considered by her human the first "dog reality star", Tinkerbell appeared alongside Paris and Nicole Richie in their reality show The Simple Life. In 2015 the famous pooch died due to old age after being with the heiress for 14 years.
About the Author
Loraine Balita-Centeno is a Toronto-based writer, editor, and digital media manager who's been working for magazines, newspapers, and media sites for 15 years. Her work has been published in magazines like Cosmopolitan Magazine, Smart Parenting, Good Housekeeping, Dubai-based Illustrado Magazine, and Canadian news media site The Post Millennial among others.
This page was last updated on May 16, 2020.

By

Loraine Balita-Centeno
Citations
Your MLA Citation
Your APA Citation
Your Chicago Citation
Your Harvard Citation
Remember to italicize the title of this article in your Harvard citation.