Entertainment
10 Best Anime Series On Netflix To Watch While In Quarantine
With streaming services being more useful than ever, we have collected ten anime series currently on Netflix that could help you get through these times faster.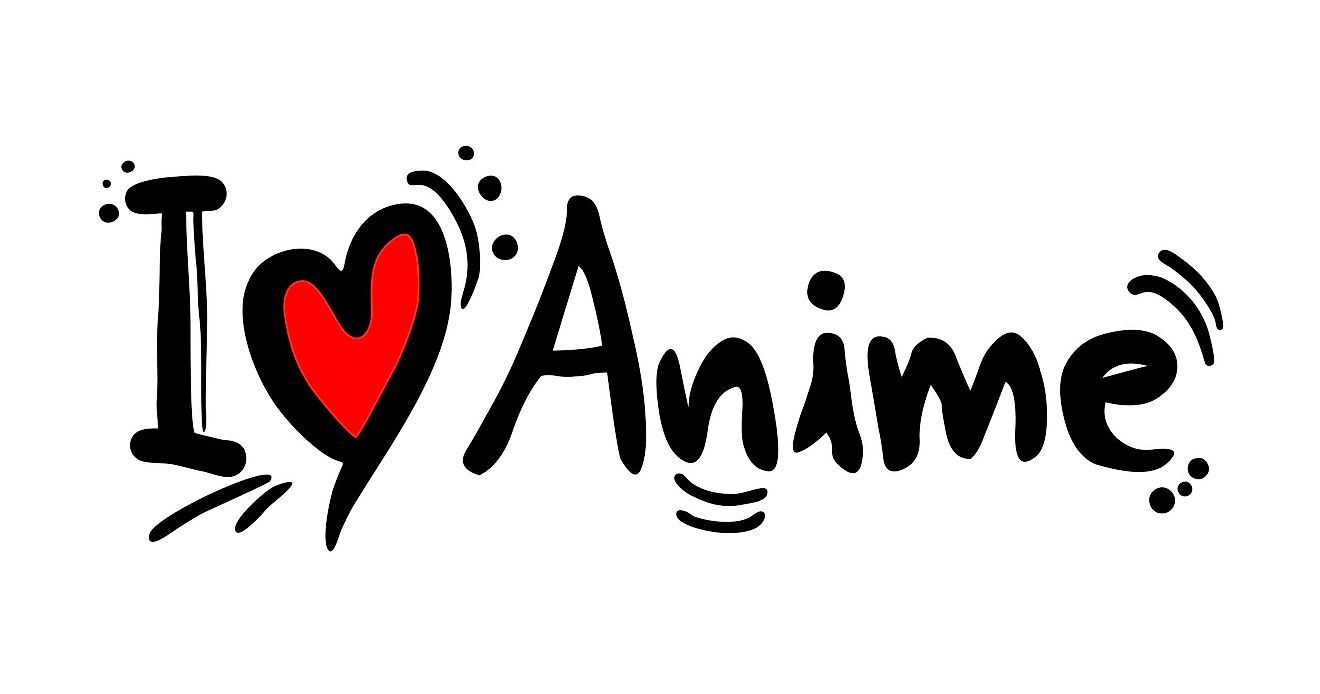 The COVID-19 coronavirus pandemic has taken the entire world by storm. It is extremely important to be responsible and follow the rules at times like these. Only by doing so can we get rid of this outbreak faster and continue with our lives. This means staying at home is crucial, but that does not mean you need to sit around all day doing nothing.
There is plenty of stuff you can do at home to make yourself feel useful, but you should also reward yourself often by enjoying a TV show or a movie. Having fun at times like these is important, and why not try to watch something new for a change?
The world of anime, Japanese animated series, and films is huge, every genre is covered here, and everyone should be able to find something they like. With streaming services being more useful than ever, we have collected ten anime series currently on Netflix that could help you get through these times faster.
10. Neon Genesis Evangelion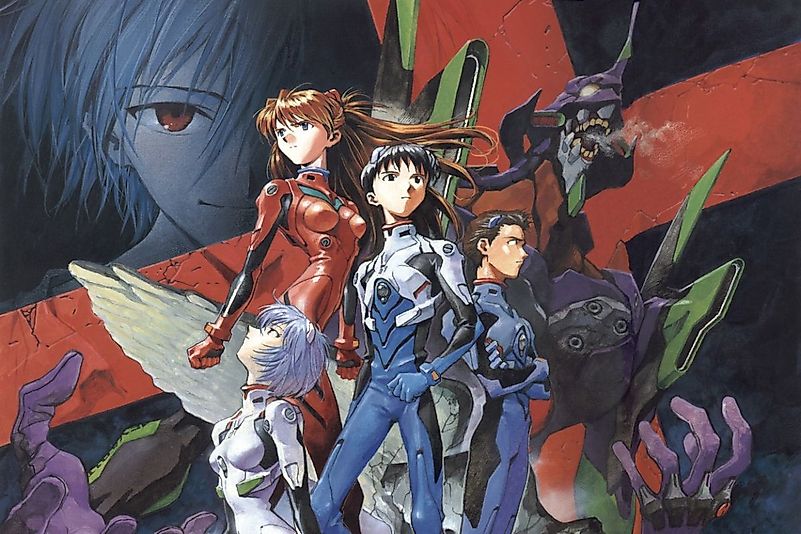 Starting things off with a bang, Neon Genesis Evangelion is an absolute classic. It is a must-watch for anyone even mildly interested in anime. The show may seem ordinary at first; aliens attacked the Earth, and a young boy is piloting a massive robot to save the day, but trust us, it is something special.
The show deals with human psychology in an incredibly profound way and will have you thinking about it for weeks after you have finished watching. The theme of humanity battling a huge threat and hiding from it should also hit close to home in times like these.
9. Death Note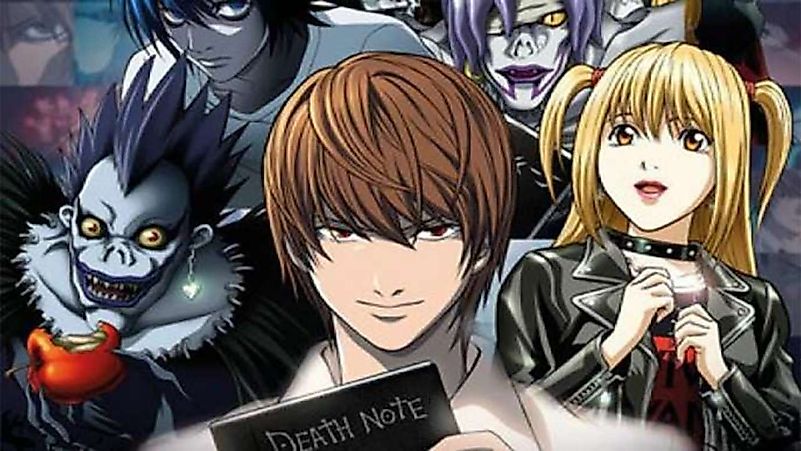 Another top-rated and beloved show, Death Note is like a blockbuster in the world of anime. Featuring a story about a teenage boy who finds a mysterious notebook that lets him kill anyone whose name he writes in it, this is a show that is impossible to stop watching. Seriously, expect to binge-watch this 37-episode series in about 3 to 4 days.
8. Devilman Crybaby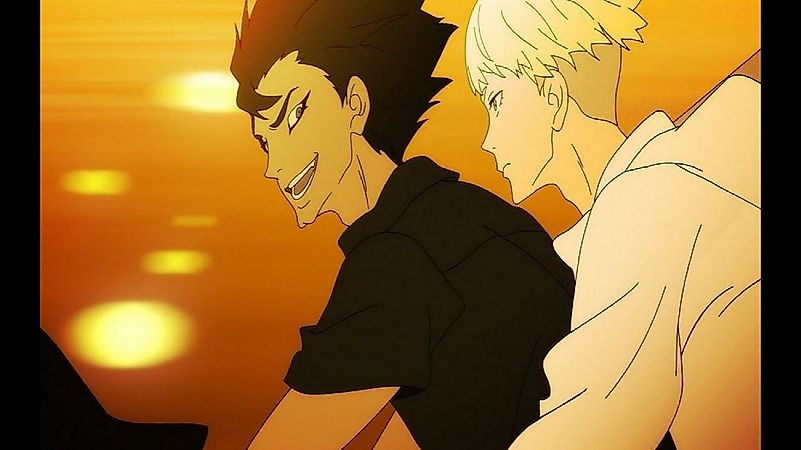 This is an original Netflix production, made in collaboration with some of the most interesting anime makers from Japan. It features adult themes, so you might want to wait before your kids go to bed before watching this one, but it is incredibly imaginative, experimental, and definitely worth your time.
It tells the story of a boy called Akira that transforms into a demon but decides to use his powers to make the world a better place. It sounds simple, but trust us, we just do not want to spoil this fantastic series to you.
7. Fullmetal Alchemist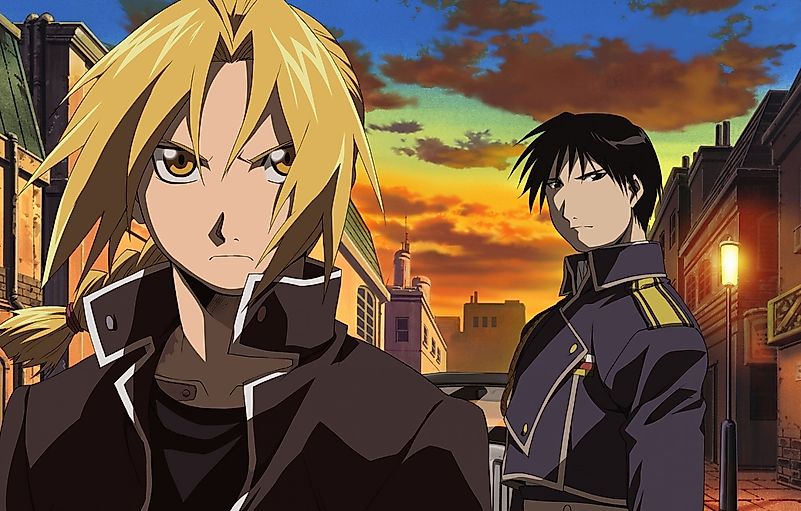 Now, there are two Fullmetal Alchemist shows on Netflix, the original one from 2003, and Fullmetal Alchemist: Brotherhood, from 2009. Both shows follow two brothers, Edward and Alphonse, who are trying to return their normal bodies after an alchemy experiment where they tried to revive their mother went wrong. Return their normal bodies? Alchemy?
Let's just say one brother lost an arm and a leg, while the other one lost his entire body and is only a walking empty metal armor with a soul attached to it. And the show is set in a world where alchemy replaces much of our technology. Both series start the same, but halfway through go in different directions, and both are worth your time. If you want an extremely emotional epic adventure, look no further.
6. Gurren Lagann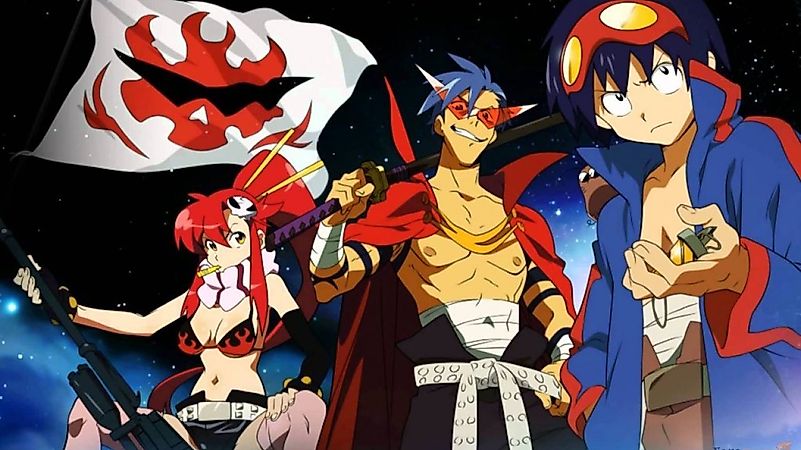 The full title of this show is Tengen Toppa Gurren Lagann, but we are sure you will understand why we decided to shorten it for the title. Anyway, this show is an extremely uplifting, but bittersweet story about the power of the human spirit and how it can overcome all odds.
It tells the tale of a world where humanity has been forced to live underground by a dictator and a boy who decides to rebel against that world order using a powerful robot he found, along with some charismatic companions. This is a show that will remain with you for a long time after you have finished watching it.
5. One Punch Man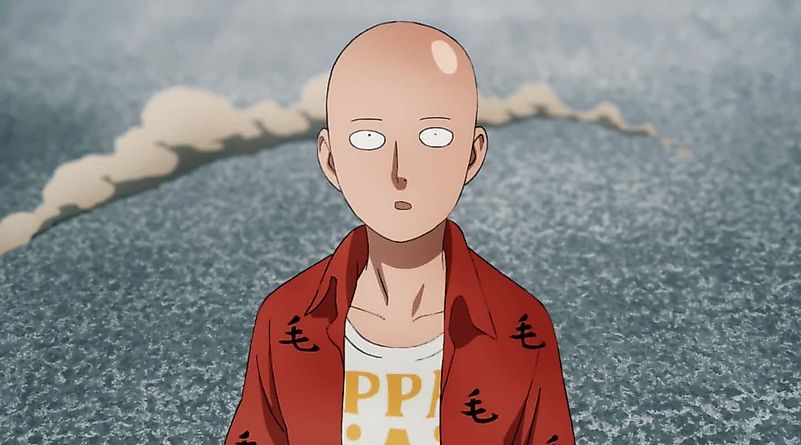 Looking for something a bit more lighthearted but action-packed? Look no further than One Punch Man, a comedy series about a superhero that is so powerful that he defeats all of his opponents with one punch. This makes his life a living hell because he cannot find excitement in anything, but trust us, it does not take long before hilarity ensues. This show features some of the most impressive animations you will ever see, so it is worth your time only for that. But it has plenty more to offer, trust us.
4. Fate/Zero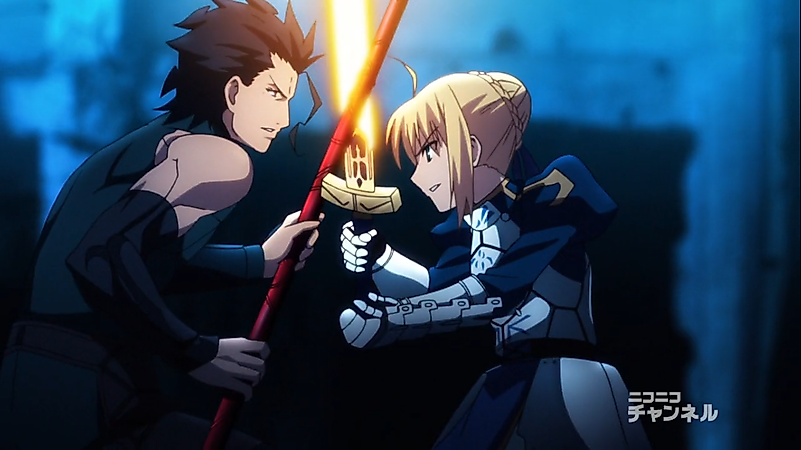 Back to a bit more depressive show, Fate/Zero is an extremely rewarding watch. A serious, well-directed show filled with magical duels featuring wizards duking it out alongside ghosts of some well known historical personas? Why aren't you watching this already? This series tells a story about the battle for the holy grail, that grants its owner one wish. Seems simple right?
The catch? The only people that are allowed to fight for the grail are mages, each of whom summons a servant in the shape of a powerful historical figure. Expect to see King Arthur clashing swords with Gilgamesh while debating about their life philosophies at the same time.
3. Carole And Tuesday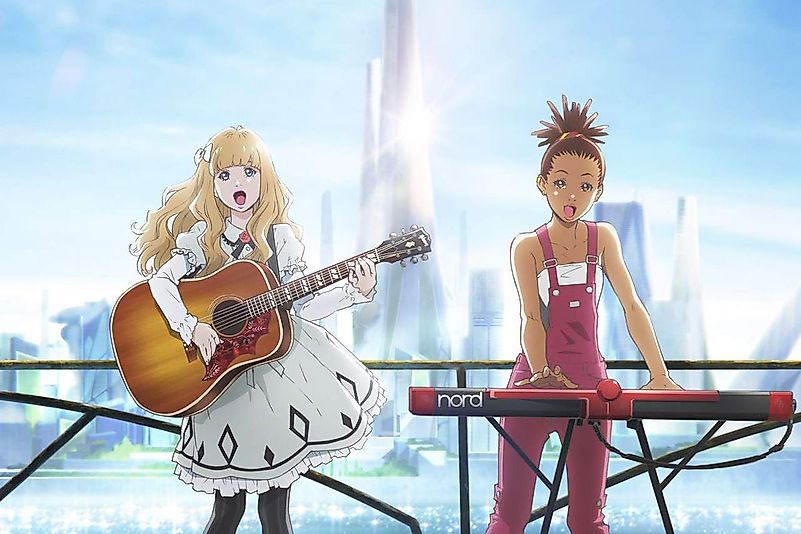 Carole and Tuesday is a relatively new show, but one that features some impressive names that worked on it. One that immediately stands out is Shinichiro Watanabe, the man who directed some of the most beloved anime series in the past 25 years. This show tells the story of two girls, Carole and Tuesday, living on Mars in the far future, whose dream is to make it in the music business. It is a heartwarming tale that is sure to entertain the entire family.
2. Code Geass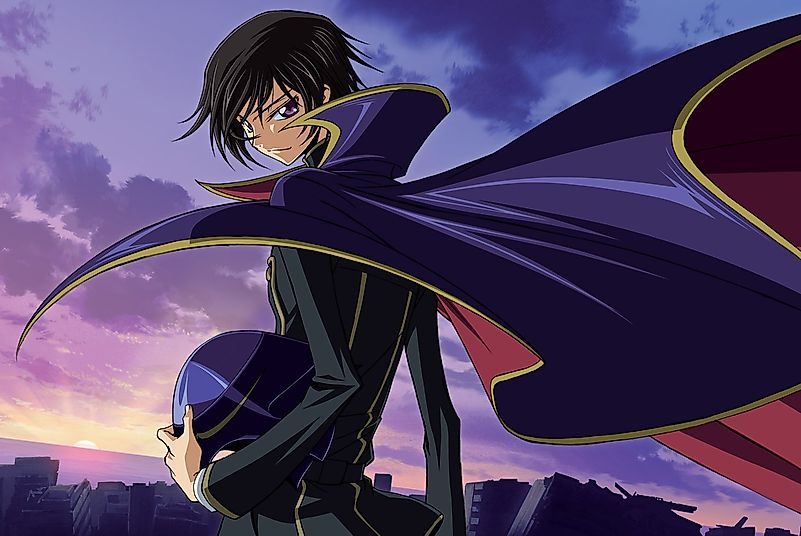 Moving on to something a bit different, Code Geass is an insane political drama featuring powerful robots clashing with each other on the battlefield. Set in an alternative reality in the far future, this series tells the story of Lelouch vi Britannia, a brilliant young manipulator who uses different ways of political scheming to take revenge on his family.
He also has an extraordinary power and pilots a huge robot. Yeah, this is another blockbuster show that features a little bit of everything: sci-fi battles, teen drama, and politics, all combined into an addictive package.
1. Erased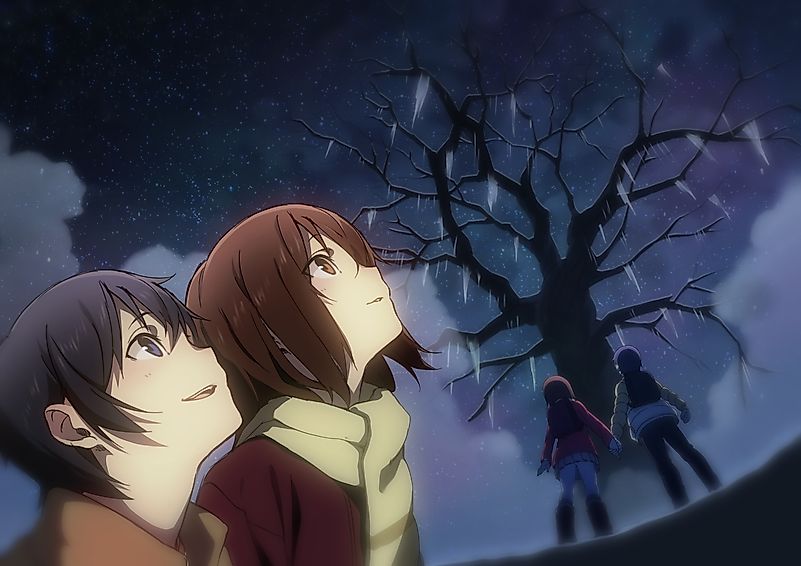 This show deals with a question everyone asked themselves at least once: If we could go back in time, would we change anything? The way it deals with this question is extremely interesting. The protagonist, Datoru Fujinuma, has a power that allows him to go back in time a few seconds before a life-threatening incident, which allows him to prevent it.
However, when his mother is attacked and killed, his powers transport him eighteen years in the past, when he was an elementary schoolboy, and allows him to stop some other tragedies in his life. An emotional rollercoaster, this show is super satisfying to watch, and highly entertaining.
About the Author
Antonia is a sociologist and an anglicist by education, but a writer and a behavior enthusiast by inclination. If she's not writing, editing or reading, you can usually find her snuggling with her huge dog or being obsessed with a new true-crime podcast. She also has a (questionably) healthy appreciation for avocados and Seinfeld.
This page was last updated on March 30, 2020.
Citations
Your MLA Citation
Your APA Citation
Your Chicago Citation
Your Harvard Citation
Remember to italicize the title of this article in your Harvard citation.