How to
10 Art Related Apps To Pass The Time
Want to use your time to expand your creativity? Check out these art related apps.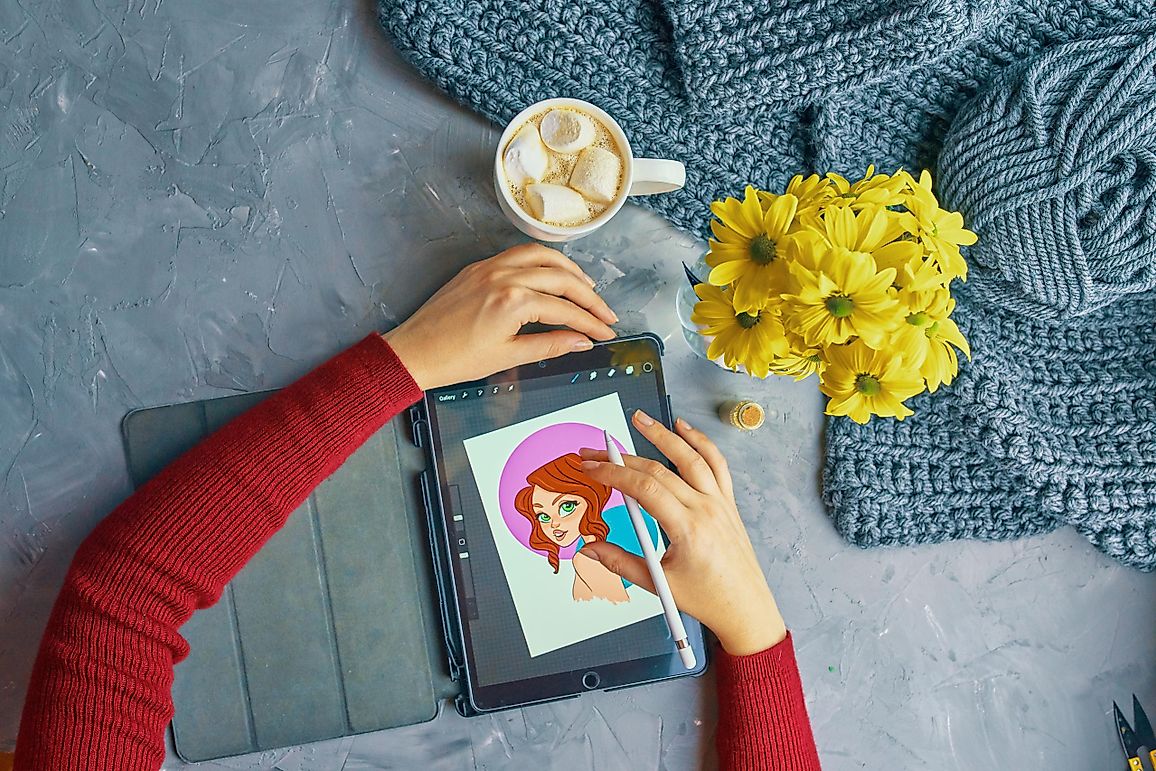 With so many people working from home and children out of school, finding the right tools to help you fill your day can make a big difference towards making you feel happier, more optimistic and fulfilled. 
During the coronavirus pandemic, it can be important, as it is at any other time, to feed your soul. Stress can be high and pass times that balance your mental health is important. With all but essential businesses shut down in many countries, and residents being ordered to stay home or shelter in place, we now require endless activities to do at home. 
Yes, there is almost always more vacuuming to do. Laundry is as exciting as it sounds. 
Art, on the other hand, has been shown to not only be fun but to reduce feelings of anxiety, depression, and stress. 
Here are ten of the top-rated art apps to help you pass your days during COVID-19.
10. Adobe Photoshop Sketch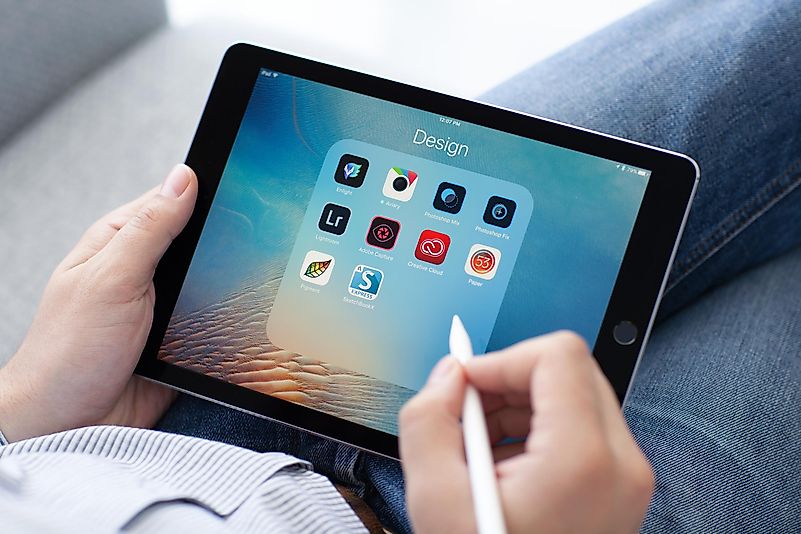 This popular app allows you to draw with a wide assortment of digital tools. Grab a pencil, marker, pen, eraser, ink, acrylic paint, pastel or watercolor and get to work in layered files that can be sent to Adobe Photoshop or Adobe Illustrator. Download the app here. 
9. Astro Pad Studio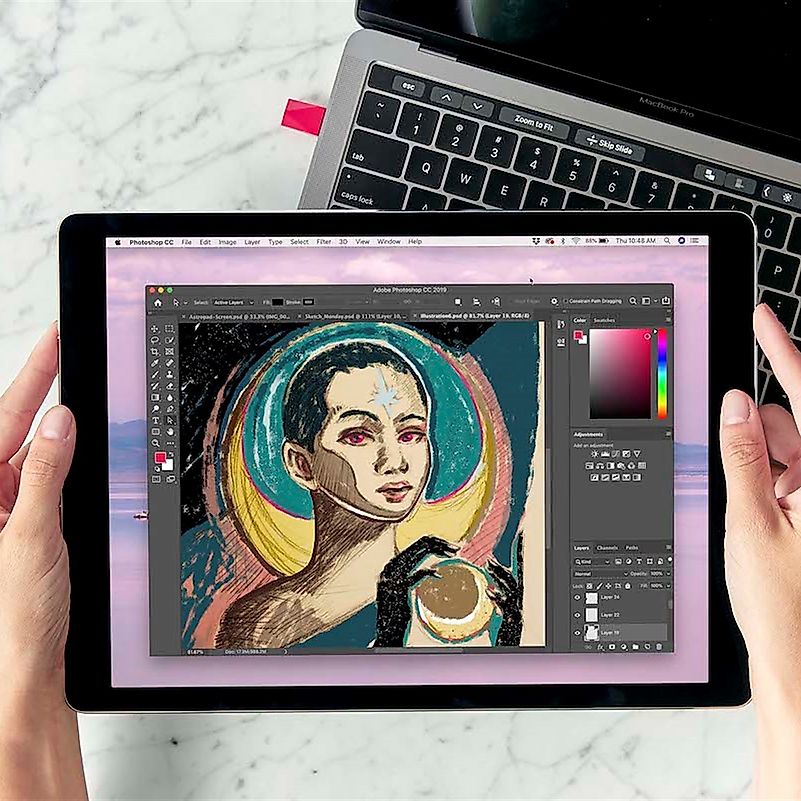 This is a high-end graphics app. It allows you to use your iPad as a tool to draw directly into Photoshop and other Mac creative tools. You can try it with a 7-day free trial, or pay about $12 monthly. 
8. Inspire Pro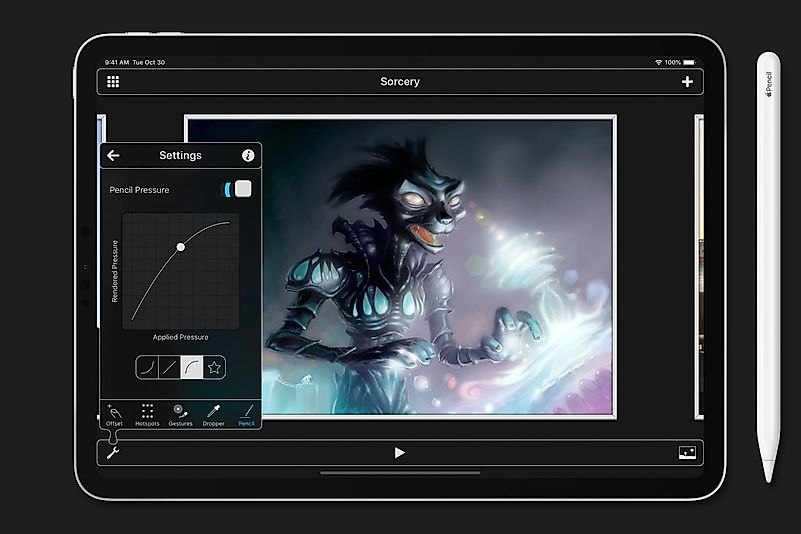 If you wish to paint an oil painting in your living room without the paint, this app is for you. Inspire Pro lets you create works of art that mimic oil paints, airbrushes, graphite, and crayons. You do have to pay to unlock all the brushes, but the results can be worth it. Download Inspire Pro here. 
7. Art Studio for iPad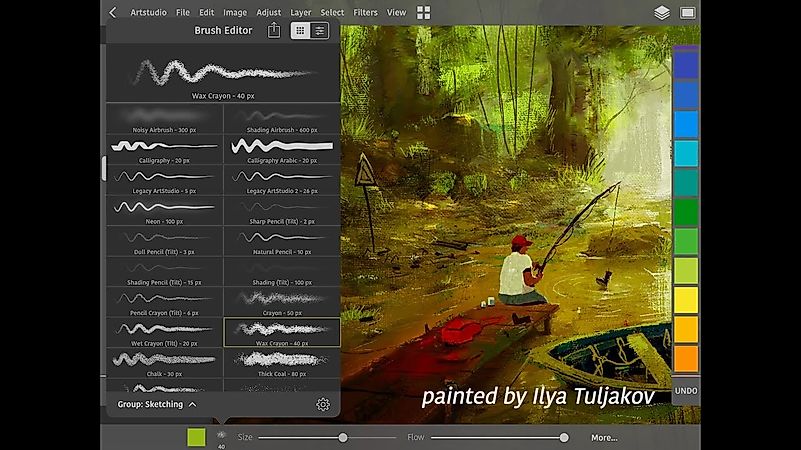 Available for only $6.99, this app features sixteen tools to choose from and is described in the App Store as "the most comprehensive sketching, painting, and photo editing tool" on the site. Download Art Studio here. 
6. Sketchbook Pro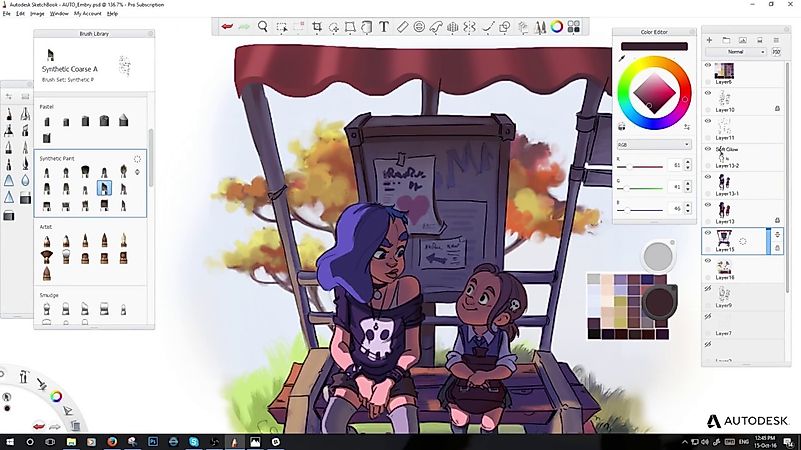 Draw all you want and more. New tools such as the perspective guides, vanishing point lock, and curve ruler now allow users to do more with this app than ever before. Download the app here. 
5. Art Authority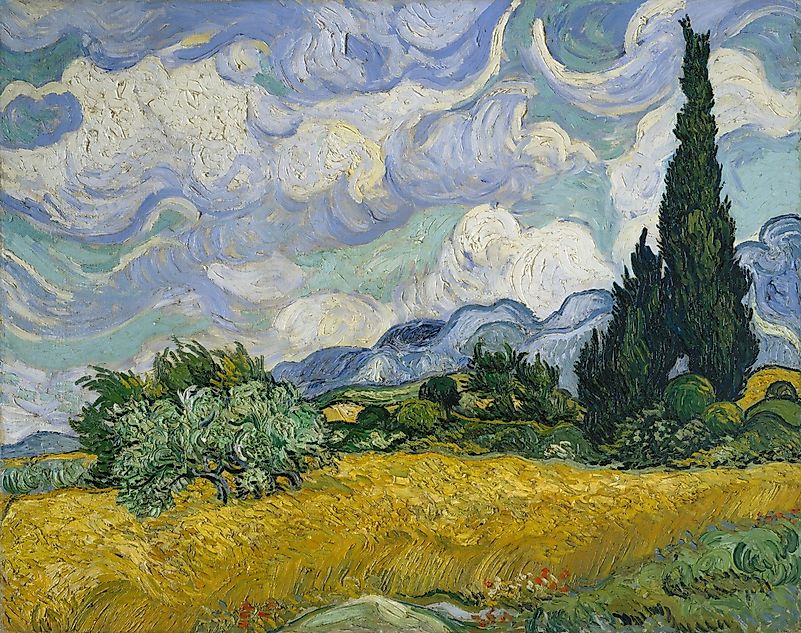 Now that the museums and galleries are mostly closed due to social distancing mandates, it can be hard to find inspiration from others all in one place. 
The Art Authority app fixes that problem. Make your way through this virtual art museum filled with works created by over 1500 of the greatest artists in the western world. Stunning and accessible all from your armchair.
4. Auryn Ink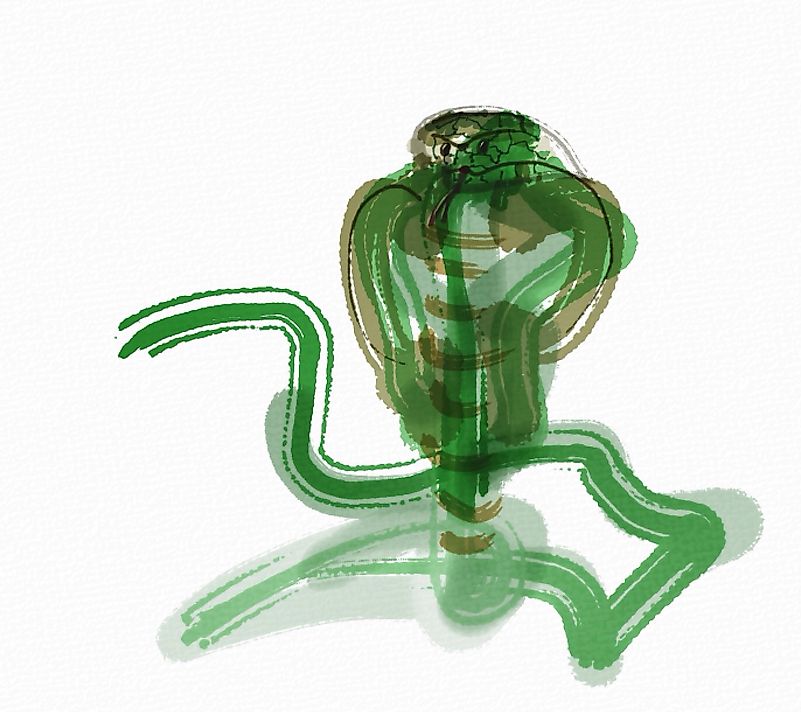 This is for those who love working in watercolor. Auryn Ink is the only true watercoloring app now on iOs. Work with wet on wet, wet on dry, and glazing effects.
3. Art of Glow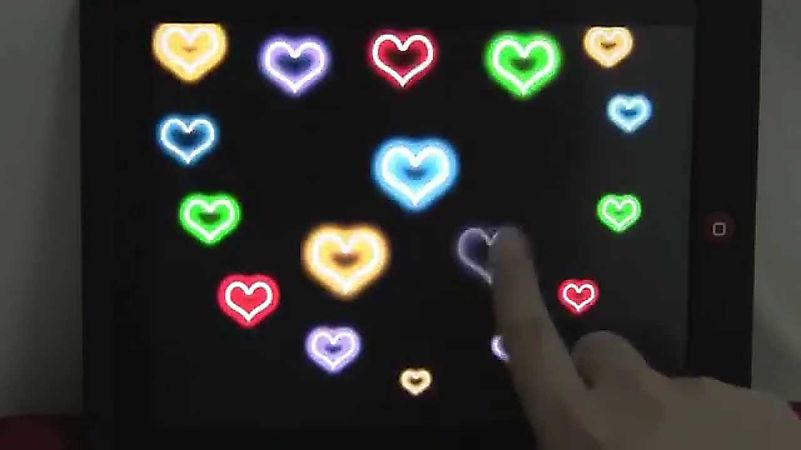 These final apps are geared towards kids. Art of Glow allows users to create glowing paintings or "light paintings". Enjoy fireworks, twinkle stars, animated text arts and more. 
2. Princess Fairy Tale Maker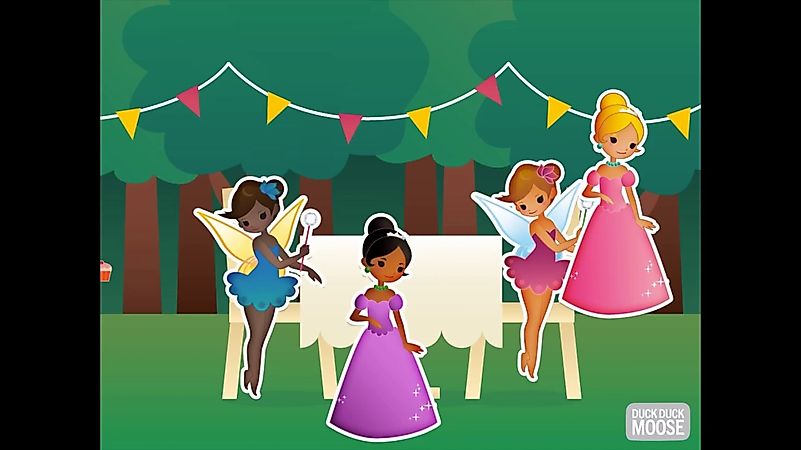 This app has received some awards including the Parents' Choice Silver Award. Users tell a story and decorate the scenes on screen to go with it, choosing from 190+ animated stickers and 32 animated background scenes. Users can also use it to create a movie with the tools available.
1. Toca Hair Salon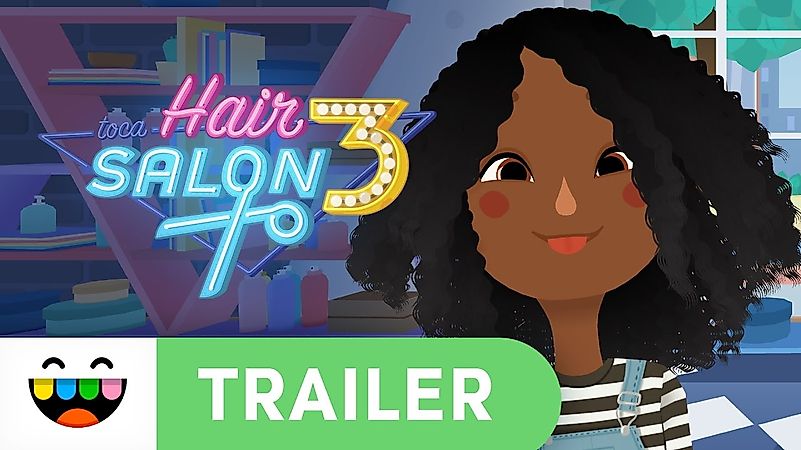 This is not a traditional art app, but it does inspire a certain level of creativity. Kids will have fun styling the hair of various characters with this app. Blow-dry your character's hair, dye it, cut it, grow it, and style. Perfect for the future hairdresser in your group. Download the app here. 
About the Author
A prior educator with a background in the arts, Victoria Simpson has a passion for communicating her ideas through writing. You can find her picture book, Eating I Forget, on Amazon. Her articles and webcopy have been published on countless websites including RateMDs.com, Autoguide, eBay, Digital Home and Iremia Skincare, among others. She is now excited to be contributing to World Atlas. 
This page was last updated on March 26, 2020.
Citations
Your MLA Citation
Your APA Citation
Your Chicago Citation
Your Harvard Citation
Remember to italicize the title of this article in your Harvard citation.