World
Maduro Wins Controversial Venezuelan Election

The vote gives the Socialist Party unlimited powers regarding the country's Constituent Assembly.
Published On

July 31, 2017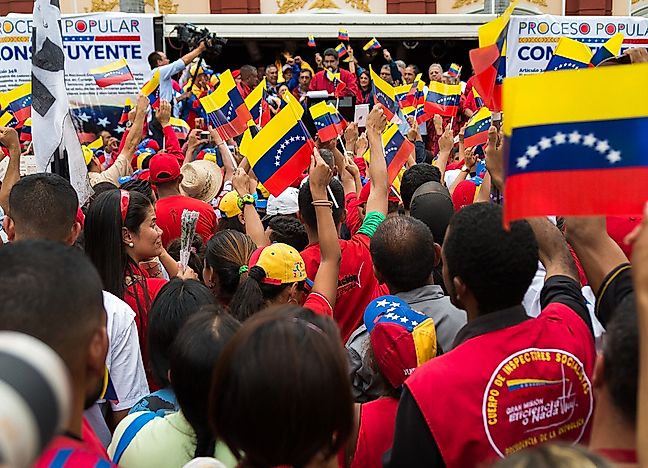 The Big Vote
Sunday, July 30, 2017 marked a day of increased violence and protest in Venezuela as a major event in the ongoing political crisis occurred. Citizens voted on whether or not to give permission for President Maduro, the current power and thead of the Socialist Party, to replace the National Assembly with the Constituent Assembly. The result was the Maduro government winning the power to make such changes.
According to official government sources, eight million people participated in the vote. However, many have expressed concern that these numbers are dishonest, and may be inflating real numbers that may be closer to two or three million.

An Uneasy Election
Opponents of the current administration protested the election, claiming it would give Maduro more unchecked power and the ability to remain in office despite future presidential election results. Demonstrations have been ongoing in Venezuela in response to increasing inflation rates and shortages of basic goods. The result is life in Venezuela has become increasingly violent since the National Assembly took control.
This weekend, protesters have blocked several principal roadways in the nation's capital, Caracas, using scrap metal, glass, and barbed wire to keep people out of neighborhoods. Sounds of gunfire and homemade fireworks can be heard across the city and tear gas has been released in several locations. Police and military forces were seen patrolling the streets in armoured vehicles and on foot, dressed in riot gear. A car bomb was also set off on election day, damaging a number of motorcycles and injuring a group of police officers. Witnesses report seeing military vehicles burning in the streets as well.
Lives Lost
A number of lives have been lost during this stretch of political turmoil. One of the Constituent Assembly candidates was killed by gunfire in his home on the weekend leading up to the election. Jose Pineda, age 39, was the second Constituent Assembly candidate to lose his life in this political unrest. The first candidate, Jose Rivas, was murdered on July 10th. The regional secretary of the opposition group Democratic Action, Ricardo Campos, was also killed this weekend in the city of Cumana. He was 30 years old.
Over 100 individuals have lost their lives due to protesting in Venezuela in 2017 alone.