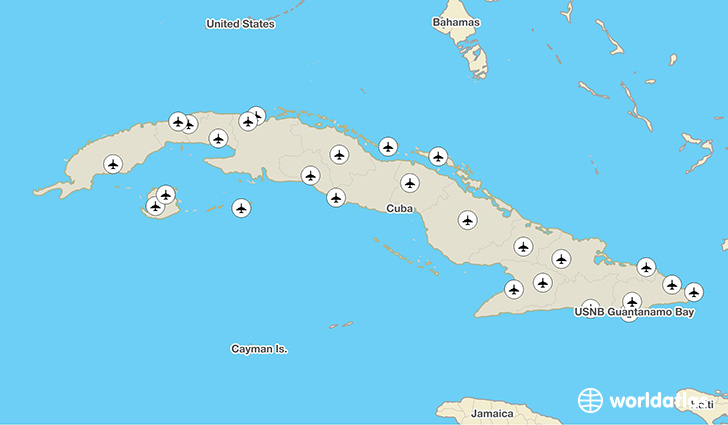 There are 24 primary airports in Cuba distributed among 23 cities. Cuba has the 65th largest tourism market in the world by air, with 2,829,000 tourists arriving each year.*
The national aviation authority for the country is Institute of Civil Aeronautics of Cuba.
*World Tourism Organization, Yearbook of Tourism Statistics, Compendium of Tourism Statistics and data files.