World maps - Map of the World, Atlas World Map, Time Zones, Equator - Worldatlas.
World Maps
Find below a lists of maps from around the world from World Atlas.
Large Political World Map HERE
Zoomable Political World MapHERE
Image locates and names the Caribbean, Central America, European Russia, the Middle East and the continents.
Black & white (printable) version of map #1.
High resolution, full color version of map #1.
World map locates the Equator, the Hemispheres, Tropic of Cancer, Tropic of Capricorn, Prime Meridian and more.
Features latitude and longitude lines in 15 degree increments, complete with explanations.
Featuring the four (4) hemispheres.
Specialty Images
Map A - Locates and names the major seas
Map B - Locates and names the largest islands
Map C - Locates and names the largest countries
Map D - Locates and names countries on the Equator
Map E - Latin America countries
Map F - Countries on the Prime Meridian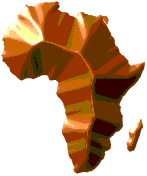 This page was last updated on June 16, 2020.